Some things are worth the wait. For 5-year-old Casey Noriega, that includes horses.
They were no unicorns, her favorite animal. But the delight on her face as Gunner and Dalton strode up her neighborhood street Thursday on Fort Carson — after waiting for an hour at her door for their arrival — was undeniable.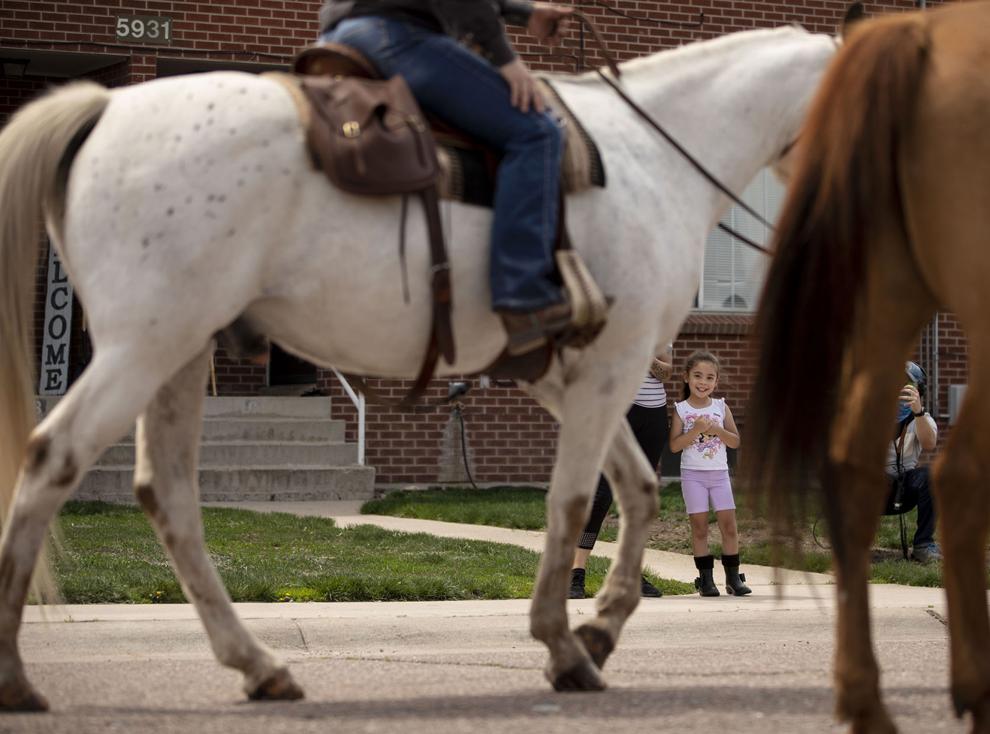 "How are you all today?" hollered one of the soldiers on horseback, from the street.
"Waiting for you guys," Casey's mom, Rosa Colin, enthusiastically hollered from her porch as her daughter filmed the veritable parade, albeit a small one, on her pink tablet.
"We've been waiting for you all day, too!" a soldier replied.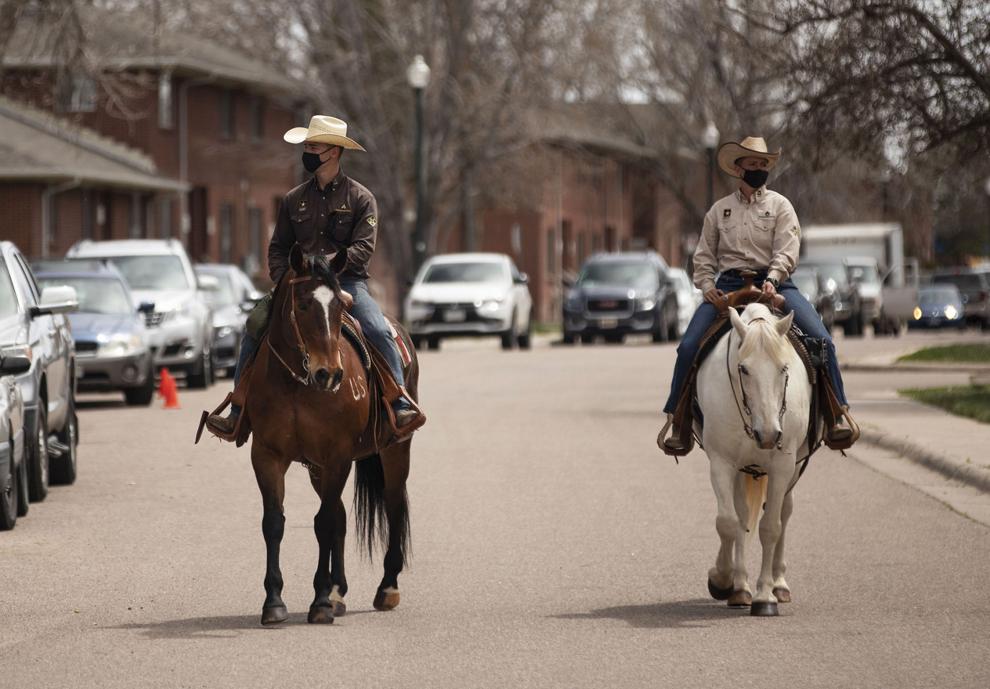 Then, to Casey, "How you doing today, sweetheart?" before offering an opportunity for a socially distanced selfie with the four-legged celebrities.
The Fort Carson Mounted Color Guard conducted a "ready ride" Thursday through on-post neighborhoods, parading a set of two horses trailed by a truck with a 25-foot QR code that residents could scan for more information on the post's coronavirus response. The FAQ, located here, answers a variety of questions, from where on post residents are required to wear a face covering to if the commissary is price gouging.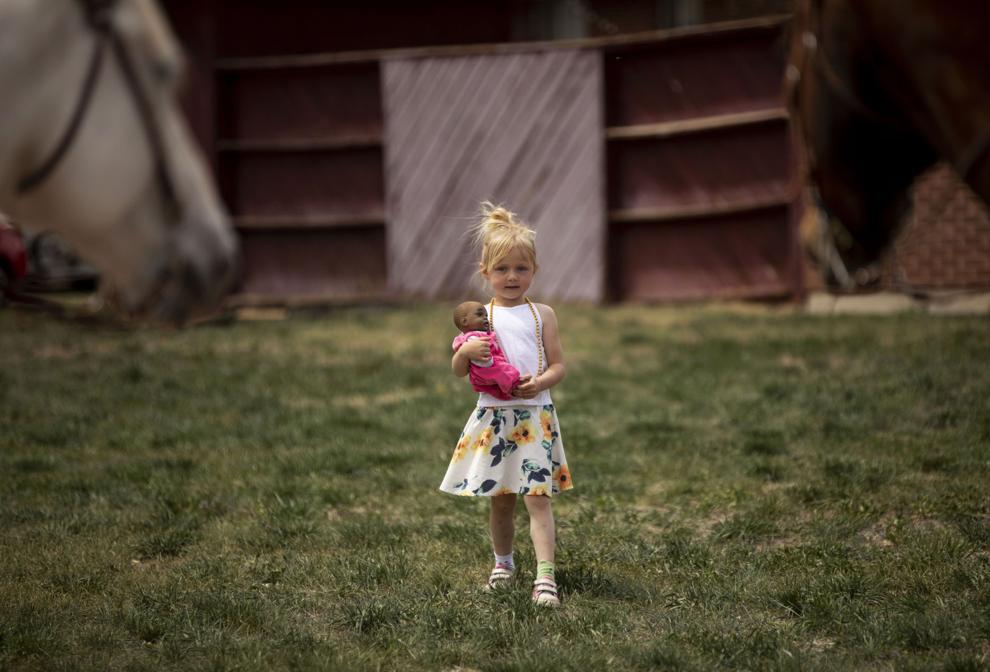 The rides, which began this week and will take place each Tuesday and Thursday for at least the next couple of weeks, are intended to spread "cheer and good vibes," said Lt. Col. Christopher Morris, Headquarters and Headquarters Battalion, 4th Infantry Division, commander.
"The Mounted Color Guard has a great following, and they're usually out doing events" but are not this year due to the pandemic, Morris said. "This is something for people to look forward to."
"A lot of families have sprinklers and pools out" when the rides pass by and make an afternoon of it, said Capt. Mike Quintana, the officer in charge of the Mounted Color Guard.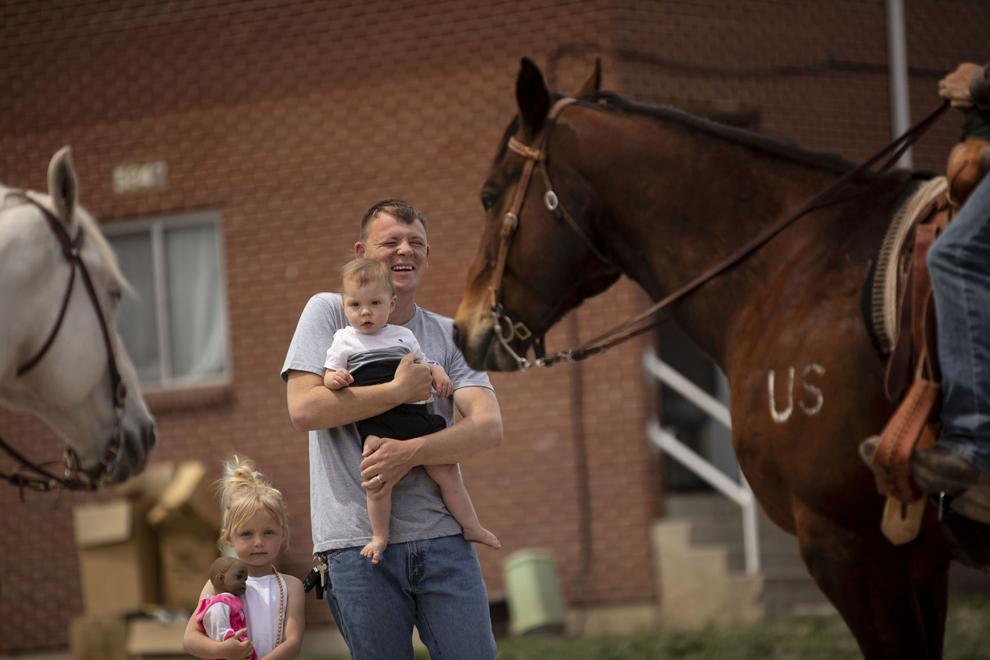 The rides have the added benefit of maintaining the good health of the horses, which are used to getting their workout this time of year at parades and events, he added.
And the rides serve a third purpose: spreading information about the post's coronavirus response, though determining the safest and most effective way to do so was tricky, Morris said.
"How do I share a QR code without breaking social distancing?" he said, recalling the thought process behind the rides and the eventual giant QR code.
Per Department of Defense and Centers for Disease Control guidance, post residents are being asked to stay home unless absolutely necessary and wash their hands frequently, Morris said.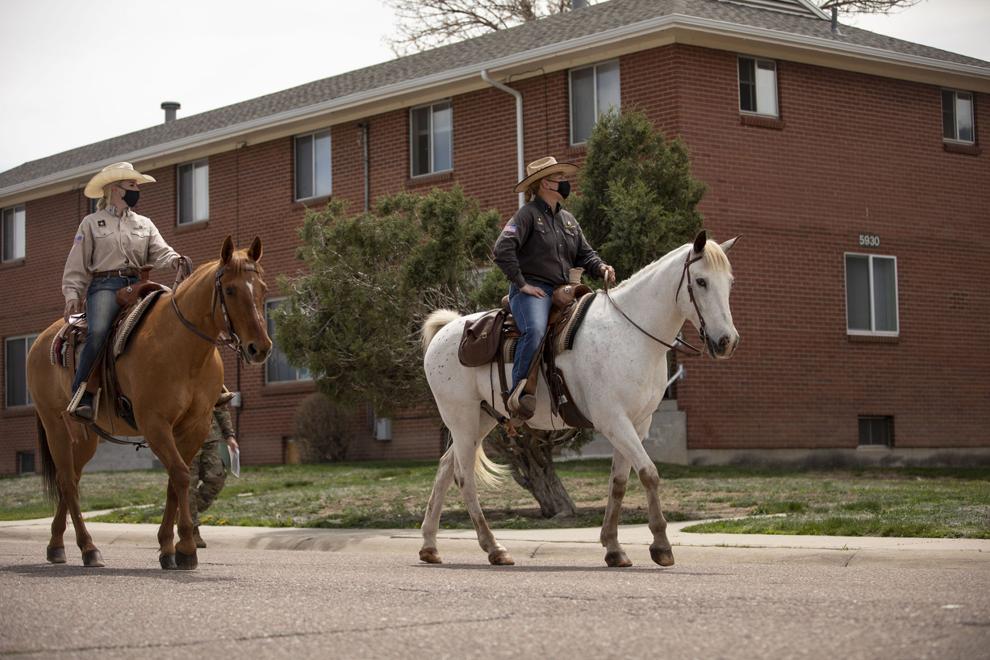 For 7-year-old Makenzi Anfinson, Thursday was her first time out since mid-March.
"They were pretty," she said of the horses as she wiggled on her front porch steps. "And I got a picture."
"At least stuff is starting to open," she said of the collective national response to the virus.
The hardest part of quarantine?
Not staying in, Makenzi said: "My online schooling's really boring."