After the Army moved Anne Porter and her family from Hawaii to Fort Carson in January, she found herself with extra time on her hands.
When the pandemic hit, she found herself with even more.
Porter, wife of a 2nd Battalion, 12th Infantry Regiment soldier, knew she'd have to rebuild clientele for her business, Porter House Catering, from scratch.
But when a public health order shut down restaurants in mid March, her hopes of reestablishing anytime soon began to fade.
"I had built up to a full second income for the family, and now we're back down to one income," she said. "Thankfully, with everything being closed, we haven't been out spending money, but it has definitely put a crimp on things."
In an effort to "keep busy" — as if the mother of four needed more on her plate — Porter decided to partner with Better Opportunities for Single Soldiers to assemble and distribute boxed meals to soldiers who are checking temperatures and asking pre-screening questions outside locations like the commissary and hospital on post.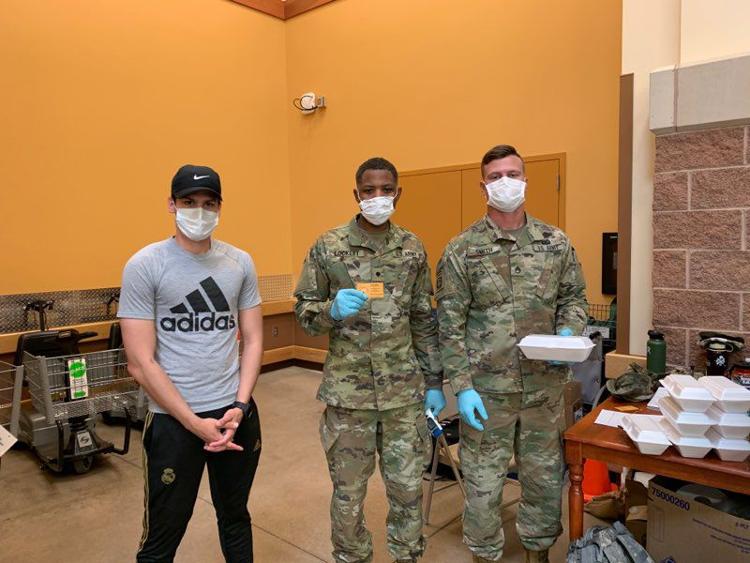 "I'd been sitting around, and I'm so used to working that I was like, 'Well, I can't just not do something,'" Porter said.
Recent offerings have included barbecue pork sandwiches, six-cheese macaroni and cheese, and teriyaki chicken and fried rice. Porter is digging into her family's pocketbook to fund the work.
"But I'm choosing [entrees] that are not going to ding us financially," she said. "It's still good food, quality food, it's just obviously not a five-course meal."
Also handy with a needle and thread, Porter decided to begin sewing cloth masks with her neighbor, donating them or selling them at cost.
"It just ebbs and flows with the need," she said of the work. "As things are opening back up again, of course we're making a whole lot more because we've got people working outside the home."
How does she juggle family life and two volunteer gigs?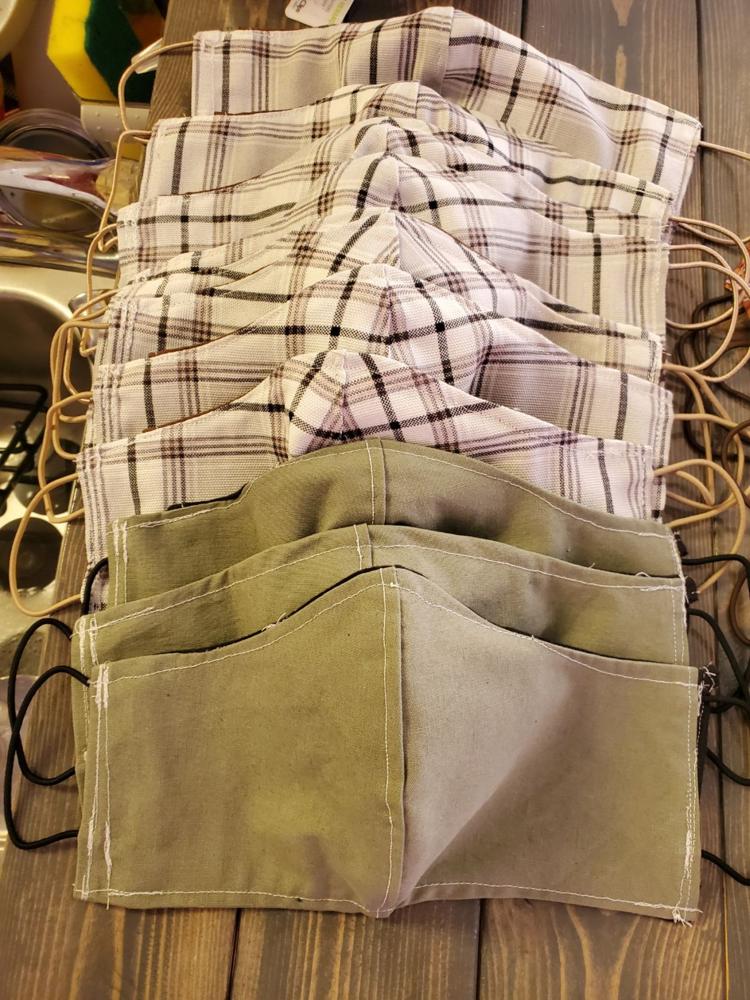 "When things shut down so abruptly, it was a bit of a struggle, trying to find some kind of normal," Porter said. "But the kids have settled into online schooling, and the two little ones are loving having Mom and Dad home most of the time and playing.
"Honestly, now that we're in the swing of it, it's going a lot better."
She hopes her efforts encourage others to "pay it forward" during a trying time.
"Honestly, we're struggling a little bit, and we've got to assume a lot of other people are," she said. "Anything that helps lighten that a little bit is nice."