Fans of World War II-era aviation will get an up-close look at several legendary aircraft when the Commemorative Air Force brings its AirPower History Tour to Colorado Springs next week.
Two of the rarest World War II bombers — the B-29 Superfortress "FiFi" and B-24 Liberator "Diamond Lil" — will arrive in town Monday to the Cutter Aviation Ramp at the Colorado Springs Municipal Airport and will be available Sept. 1-6 for public viewing, cockpit tours and even rides, according to the Dallas-based nonprofit.
Much like the National Museum of World War II Aviation in Colorado Springs, the Commemorative Air Force restores, maintains and flies a fleet of historic warplanes, said spokesman Jacques Robitaille.
"These are not replicas. They are the real deal," Robitaille said. "They were manufactured during the time of the war."
Each summer, the nonprofit takes a few of its nearly 180 aircraft on a North American tour, treating fans across the continent to the sights and sounds of World War II air power while ensuring that America's aviation heroics are never forgotten, Robitaille said.
"Our mission is to honor, educate, and inspire," he said.  "We want to honor the men and women who built and flew these machines, educate the public about the sacrifices made, and inspire young people to consider pursuing a career in education."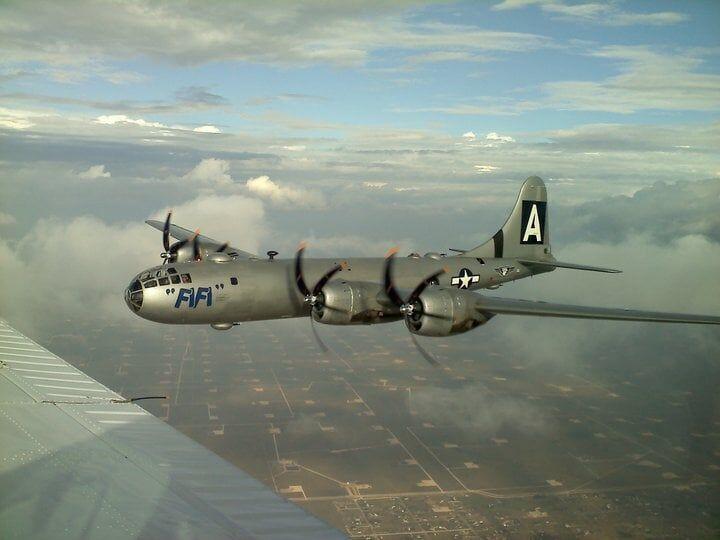 The two grand ladies of the 2021 summer tour are rare birds indeed, Robitaille said. FiFi and Diamond Lil, the B-29 and B-24 respectively, are two of only four such aircraft flying today, according to the nonprofit. They will be accompanied next week by a single-seat P-51 Mustang fighter plane and a T-6 Texan, which was used to train U.S., British, and Canadian pilots during World War II.
"They're magnificent machines," Robitaille said. "We love giving people a chance to look at them, tour them, and ride in them every year."
For more information on the tour, or to book a ride in advance, visit AirPowerTour.org.