There was no social distancing on May 8 in Colorado Springs 75 years ago. Spontaneous celebrations broke out from Old Colorado City to the dirt road on the city's east side — Union Boulevard — as the town hugged, kissed and danced in the streets to mark the end of World War II in Europe.
No single event has brought more change to this failed health spa and tourist town with its boom-gone-bust gold industry. But the change to the Pikes Peak region amounted to more than bringing in bases and military contracts. The treasures World War II delivered to the Pikes Peak region were men and women like those the Gazette outlined in its Last of the Greatest series of stories over the past six months.
"It brought a diverse group of people here to the Springs, a broad diverse group," said retired Army Command Sgt. Maj. Terrance McWilliams who now runs military programs for the El Pomar Foundation. "It has helped define Colorado Springs."
It almost never happened. As war clouds loomed in Europe, Colorado Springs was at a crossroads. Penicillin took away one of the city's industries, as a spa to recover from tuberculosis.
Another important underpinning, gold, was hit by a federal price cap and diminishing returns on the Cripple Creek lode. Tourism was already down thanks to the economic turmoil from the Great Depression, and with war on the horizon, that industry, too, was heading off a cliff.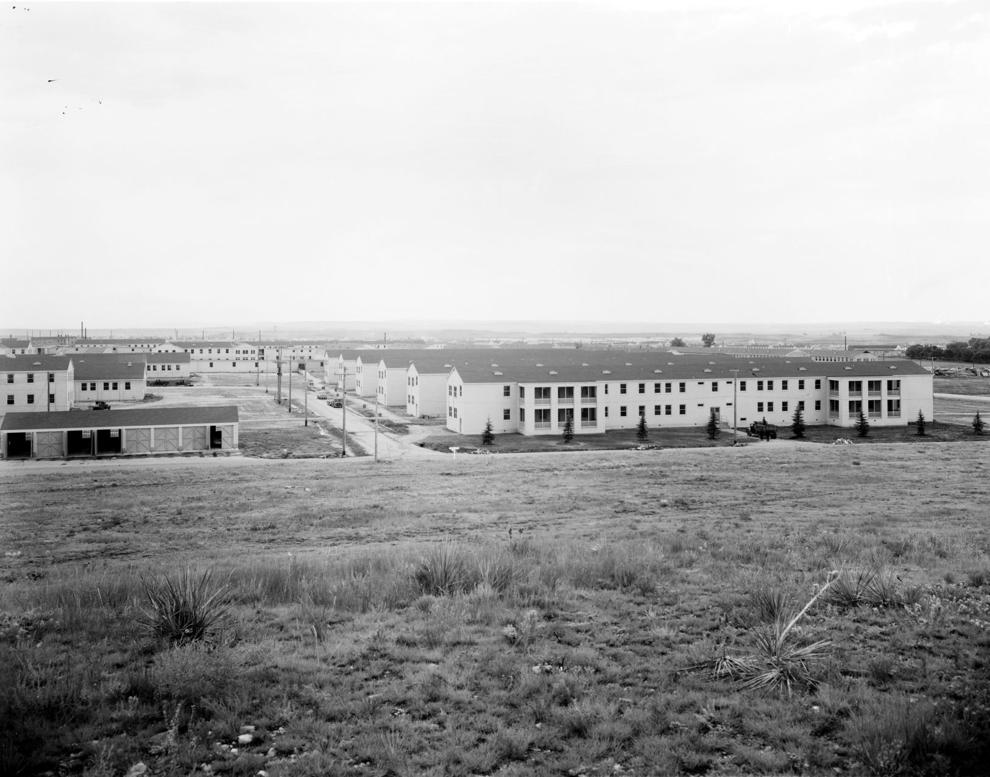 Now, amid the coronavirus pandemic, the economics may sound familiar. But the city's leaders did what they're still doing when the economy heads south: find another path.
"That's one of the things I like to talk about," said Reggie Ash, who heads military programs for the Colorado Springs Chamber of Commerce & EDC. "Colorado Springs has a rich military legacy that started in 1941. That's when the business community got together and went to lobby the federal government for Camp Carson."
The city's newly-formed Military Affairs Council snapped up some cheap ranchland south of the city and offered it to the War Department for free. Those first parcels grew into the 135,000-acre Fort Carson, one of the nation's key Army hubs.
But the city giveaway didn't stop there. The town's airport was handed over to the Army Air Corps on a $1 per year lease that continues to this day.
The place was later named for Lt. Edward Peterson, the first airman to die in a training accident here.
Then, Colorado Springs handed over some vacant lots on the eastern fringe of town, Platte Avenue and Union.  Ent Air Force Base, now the Olympic Training Center, was named for Maj. Gen. Uzal Ent, its first commander.
People in Colorado Springs, a conservative burg known for its teetotaling stance on alcohol, were suspicious at first of the troops who rolled in.
But quickly, people here fell in love with the military. And the troops fell in love with us.
It's something that continues to this day.
"Colorado Springs is the No. 1 place that people want to be stationed," McWilliams said. "I attribute a lot of that to the culture of this community."
Army divisions trained here and the troops moved back after the war. If you like some of the home cooking here these days, it is at least partially due to the Italian and German prisoners of war who were housed at Fort Carson, and immigrated after VE Day, bringing their native cuisine with them.
The people drawn here first by the military who stay after they take off the uniform are a secret to the Pikes Peak region's success.
Before World War II, Colorado Springs was a town of 33,000, dwarfed by its southern neighbor Pueblo, with 55,000 residents.
Now, 75 years after the war, Colorado Springs has grown by twentyfold to nearly 700,000 residents. That group includes nearly 45,000 active-duty troops, several thousand reservists and more than 100,000 veterans.  
"It is who we are as a community." McWilliams said. The military brought us the merging of different cultures and ethnicities. They didn't come with so much financial wealth, but they have intellectual wealth and vast experience in multiple skill sets."
Ash rolled through the numbers of that military population that started with World War II. More than 40% of the Pikes Peak region's economy is tied to Pentagon paychecks and defense contractors.
That all came from a community willingness to help the military through the storm of World War II.
"The community told the federal government that we want to be team players and join in the war effort," Ash said.
After the war, Colorado Springs kept pitching in, donating land for the Air Force Academy, luring the North American Aerospace Defense Command to Cheyenne Mountain, and cementing its place in the space business with Schriever Air Force Base.
With U.S. Space Command, U.S. Northern Command, Army Space and Missile Defense Command and NORAD, no place in the United States can claim more strategic importance than Colorado Springs.
And from Air Force Academy cadets to infantry troops still growing out their basic training haircuts at Fort Carson, Colorado Springs also helps raise the military's future.
It all came from a few Broadmoor cocktails in 1940, where city fathers came up with their plan to give a gift to the military.
And it came from those World War II troops who came here and fell in love.
The military during the war planted roots elsewhere in Colorado. Camp Hale in the mountains, was closed after the war. Air bases in La Junta and Pueblo closed. Lowry Air Force Base in Denver, Fitzsimmons Army Medical Center and the Rocky Mountain Arsenal have come and gone.
Air Bases in La Junta and Grand Junction are gone, too.
But there was something special in Colorado Springs that created lasting bonds with the military. And what could have ended after all that dancing in the streets 75 years ago continues to this day.
Ash, a retired Air Force colonel, came to Colorado with the Air Force after attending college in Iowa.
"The Air Force brought my family here and we loved it here," Ash explained. "It was something more than natural beauty. It is the beauty of these people and this community."