America's underground command post got a new landlord Friday when the 721st Mission Support Group was folded into the 21st Space Wing at Peterson Air Force Base.
The 721st was a unit given the sole job of maintaining Cheyenne Mountain Air Force Station and the 5-acre bunker that sits 2,000 feet beneath the summit of the mountain in southwestern Colorado Springs. But a Pentagon-driven reshuffle of Air Force units in search of efficiencies saw the 721st merged into the 21st Space Wing.
"The inactivation consolidates overhead and support functions while reusing the manpower savings found in command and staff sections," Col. Todd Moore, the wing's commander said in a statement.
The mountain complex was built at the height of the Cold War as a bunker that could survive an atomic attack while allowing leaders of the North American Aerospace Defense Command to continue leading efforts to defend American and Canadian air space from Soviet bombers.
Maintaining the 52-year-old bunker has always been a challenge.
Bored into Colorado granite, thousands of bolts keep tension on the rock so the tunnel system doesn't collapse; each bolt is carefully tightened on an annual basis.
The mountain has faced natural disasters in recent years, too. In 2013, a rainstorm sent rock and mud sliding down the mountain's face, blocking the main entrance to the underground complex. The Pentagon invested millions into flood controls at the site to prevent similar incidents.
In 2006, as Cold War tensions eased, leaders transferred the day-to-day command operations for NORAD to the basement of a building on Peterson. The command kept its facility in the mountain on "warm standby" ready for instant activation if war worries loom.
But the mountain actually got busier in the Cold War's wake. While the need to survive an nuclear attack is less likely, terrorism fears have driven several Department of Defense agencies to put key functions underground. One growing role for the mountain complex is keeping computer data safe from electromagnetic pulse attacks or terror strikes.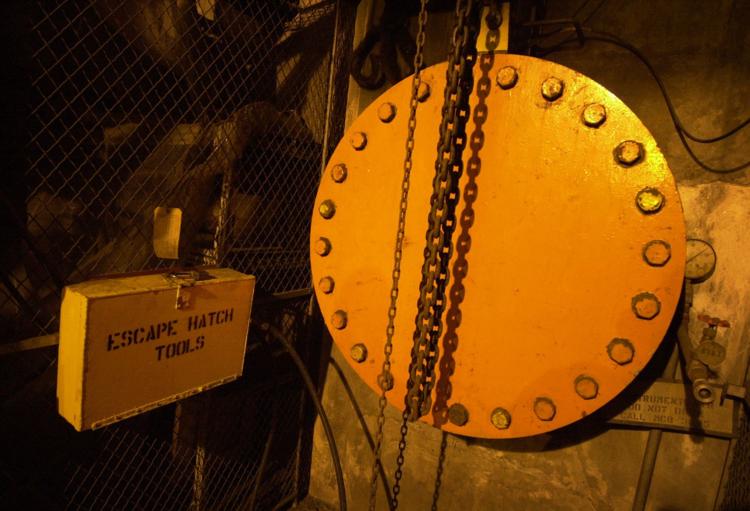 Moore says the realignment will ensure the mountain gets the same level of maintenance while cutting middle management. Those cost savings are being reused to boost other needs within the space wing at Peterson and Cheyenne Mountain, he said.
The unit "will better be able to win today's and tomorrow's fight with the resulting manpower reinvestments, and be postured to take care of our warriors and their families by relieving stressed work centers at both locations," Moore said.