A professor at the Air Force Academy said critical race theory is "vital," claiming the United States has a history of racism that "shaped both foreign and domestic policy."
Teaching the theory "is not unpatriotic," said Lynne Chandler Garcia, an associate professor at the school in Colorado Springs, adding that it does not "promote division among our military members."
Before the academy, Garcia worked as a civilian contractor for the Army's Combined Arms Center in Kansas. Her areas of expertise include interagency cooperation in Iraq.
"As a professor of political science ... I teach critical race theories to our nation's future military leaders because it is vital that cadets understand the history of the racism that has shaped both foreign and domestic policy," she wrote in an opinion article Tuesday.
Colorado Springs Republican U.S. Rep. Doug Lamborn on Wednesday condemned the teaching of critical race theory at the academy.
"Just two weeks ago, (Defense) Secretary (Lloyd) Austin testified before the House Armed Services Committee that critical race theory is not something being taught, pushed, or embraced in our military," Lamborn said in a news release. "I am deeply concerned that an associate professor at the United States Air Force Academy has enthusiastically endorsed teaching critical race theory to the future officer corps of our Space Force and Air Force.
"This is in direct violation of the clearly expressed intent of the Secretary of Defense. As a member of the United States Air Force Academy's Board of Visitors, I oppose teaching our cadets that the country they serve is fundamentally racist. Critical race theory is an anti-American ideology rooted in Marxism and has no place in any of our service academies."
Professors at the academy, known for its grueling curriculum, are given broad freedom to express their views. The school's 4,000 cadets endure four years of classes, including a tough core curriculum that includes a political science course.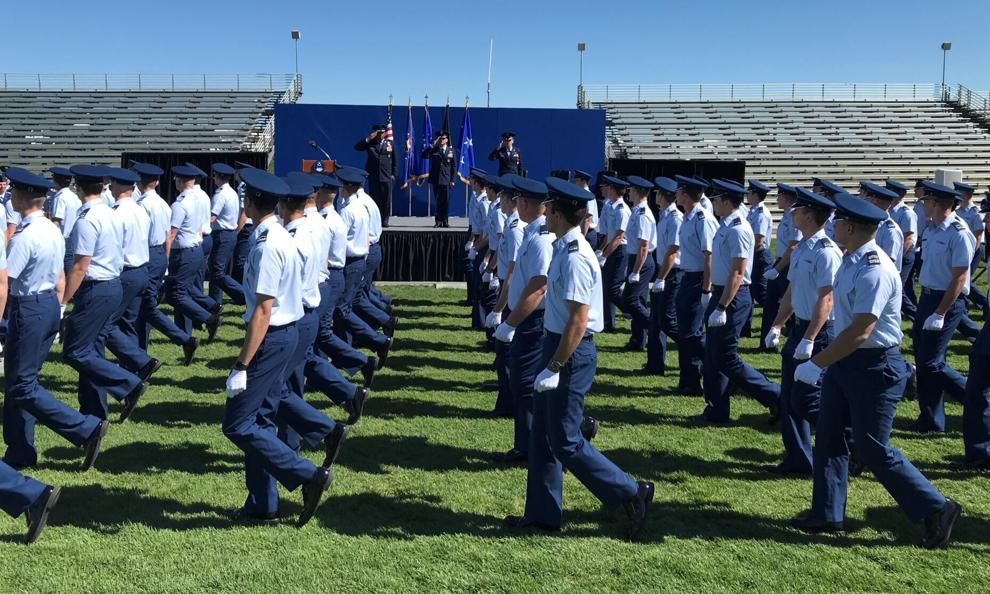 "At the Air Force Academy, we are committed to meeting the highest ideals of a broad, liberal education while also providing our cadets with the best possible preparation for a lifetime of service to the nation," the school says on its website. "In fact, achieving this balance is one of the most unique and critical contributions of the Air Force Academy to the officer corps."
Garcia, who has worked at the academy since 2017, said she tries to teach her students the "duality" of "liberalism and equal rights on the one hand" and "inequality, inegalatarianism and second-class citizenship on the other," she noted, saying critical race theory provides "an academic framework for deconstructing oppressive beliefs, policies and practices to find solutions that will lead to justice."
The U.S. military was racist during its infancy because, she claimed, former President George Washington is said to have opposed black soldiers in the military, making racism "ingrained in the system from the beginning."
CLICK HERE TO READ MORE FROM THE WASHINGTON EXAMINER
The topic of critical race theory has become a dominant narrative in public discourse in recent months. Opponents have frequently raised their objections during school board meetings across the country.
The National Education Association voted during its annual assembly earlier in July to support teaching critical race theory in K-12 schools.
"On the issue of critical race theory, etc., a lot of us have to get much smarter on whatever the theory is," said Gen. Mark Milley, chairman of the Joint Chiefs of Staff, on June 23. "But I do think it's important, actually, for those of us in uniform to be open-minded and be widely read. I want to understand white rage, and I'm white."
Original Location: Air Force Academy professor says US shaped by 'history of racism,' tries to defend critical race theory