-PHOTOS: Documenting COVID-19 in the Pikes Peak region 
As the Air Force Academy's class of 2020 graduates Saturday, hearts will be heavy and light — heavy due to a month of coronavirus-induced lockdown, the first since 9/11, and the deaths of two fellow seniors, light because they've made it through four rigorous, and sometimes grueling, years.
The Gazette spoke to three of the class's nearly 1,000 members, all of whom have faced unprecedented circumstances due to the pandemic — virtual classes, meals eaten alone in dorm rooms, saying goodbye to underclassmen sent home early.
They've also endured a personal tragedy. Two cadets died in March from what are thought to be suicides.
Just how do they view their graduation, which will be void of much of the pomp and circumstance they no doubt expected upon arrival?
-PHOTOS: Air Force Academy Graduation 2020
Each is choosing to view it in a positive light — a chance to taste the "pure bliss" of the hat toss as the Thunderbirds roar overhead, to remember classmates gone before their time, to make history.
"It's unfortunate our families can't be here, our friends can't be here, but we're living in a world where we can't have those things right now," one cadet said. "I think we all understand that. The world is an uncertain place. We've just got to roll with it." 
---
RELATED
Academy Class of 2020 has long list of 'firsts'
Thunderbirds to honor Air Force graduates, first responders in series of flyovers across Colorado
Vice President Pence to visit Air Force Academy graduation amid virus lockdown
---
'PURE BLISS' AWAITS
This Saturday Cadet 1st Class McKenna Cox will graduate six years after she stepped foot on the academy — and she wouldn't have it any other way.
"It's crazy how it all works out," says Cox, a biology major with a Japanese minor from Orem, Utah, who will be among the first cadets to cross-commission into the Space Force.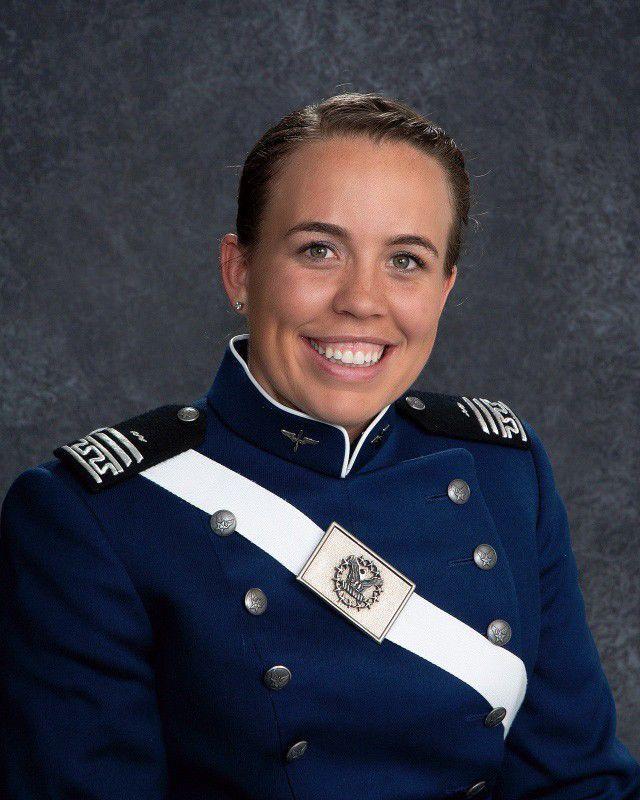 McKenna, now 25, entered the academy in 2014 and completed her freshman year. The Mormon student then decided to complete a two-year mission in Japan. She resumed her studies at the academy in the year she would have graduated had she not served abroad.
"I got a desire to go help other people in a different place as well," she said. "I thought it would be sad seeing 2018 graduate, but I was just happy for them and grateful for the opportunities I've had. Although it doesn't look the same as the 2018 graduation, I honestly feel like I'm a part of the class of 2020."
The uncertainty of the times — of how this pandemic will play out, of how the nascent Space Force will take shape — makes graduation more meaningful, she said.
"I think it would have been a bittersweet time whether graduation would have been in April or May," she said. "But I am excited because I will look to my left and right and see the people we've been through this all with. We're still going to get to throw our hats with the Thunderbirds flying over, which is pure bliss.
"I never truly understood the long blue line until all this started."
'THEY WERE A PART OF OUR LIVES'
Cadet 1st Class Angelina Robledo hopes to spend her Air Force career inspiring others, just as service members who came in to shop at a craft store she worked at as a teen inspired her.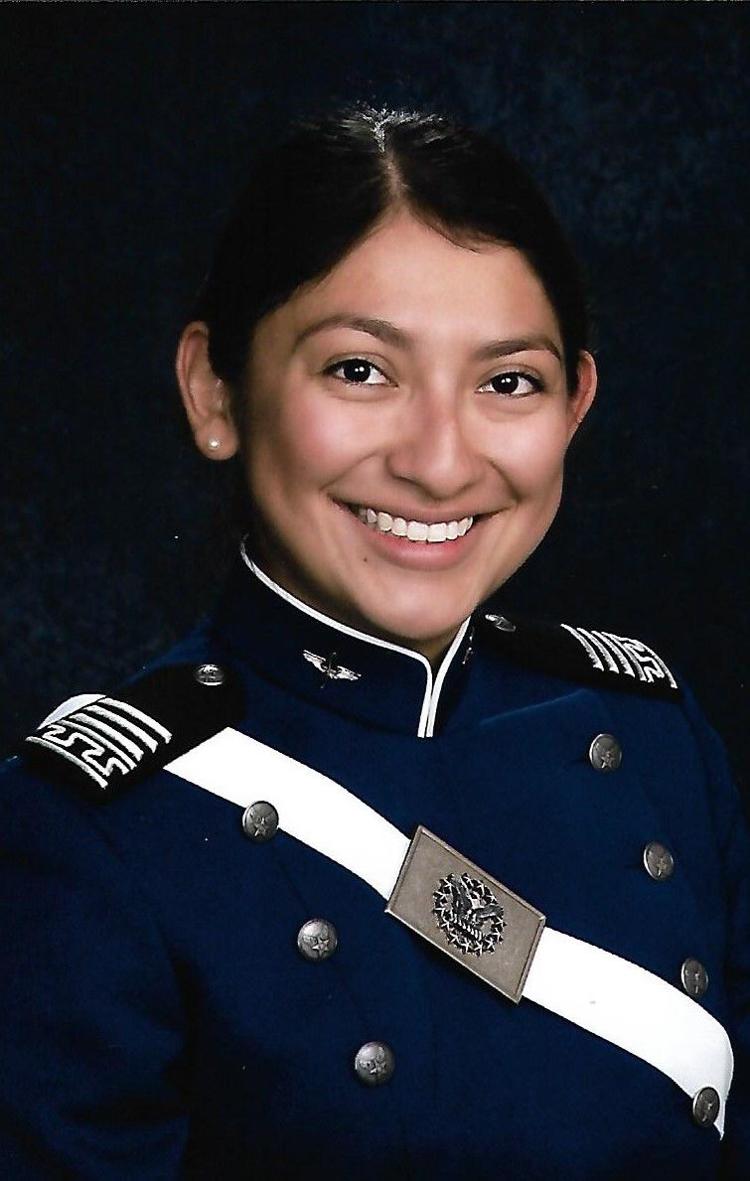 "I saw them in uniform and wanted to be like that," she said. "I would have always wondered, 'What if?', if I didn't join the military."
When she looks back at her time at the academy, the systems engineering major, Spanish minor from San Antonio, anticipates recalling the pandemic, and the two fellow cadets her class lost — and their legacy.
"Though under very unfortunate circumstances, I think this has made us closer as a squadron and a cadet wing and as the class of 2020," she said. "We have to remember our classmates. They were a part of our lives."
Their legacy: teaching her to work hard, but make time for those she loves.
She hopes her Air Force career embodies the lessons they taught her, as well as hope.
"When people ask me what I want to be, it's an inspiration," she said. "If you're living your life in such a way that you're inspiring others and serving people, you're on the right track.
THEY WILL REMEMBER US
Cadet 1st Class Daniel Rosenfeld didn't come from a military family, but he intends to start one.
When the business management major from San Antonio discusses what his military career might look like, chief among his concerns are the spouse and kids he'll someday have.
"I hope to fly for a long time," said Rosenfeld, a football player at the academy who is headed to graduate school, then pilot training after graduation.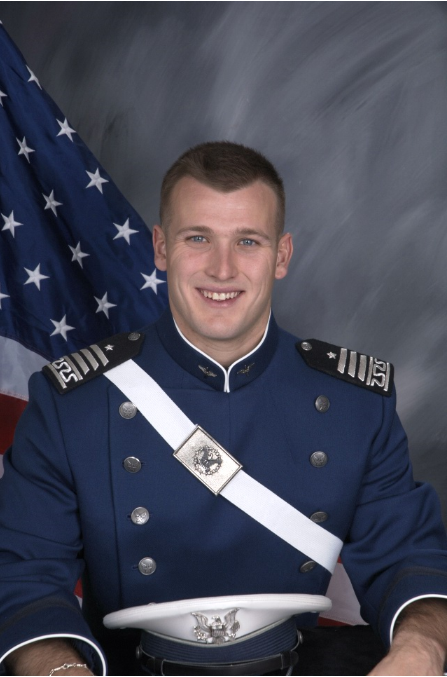 "I have no idea how long I'll stay in, depending on on the demands of my future family, making them happy, keeping them the main importance of my life."
For Rosenfeld, the greatest challenge of his time at the academy was not getting through basic cadet training, but helping facilitate it for a new class this past summer.
It took six months of planning and six weeks of execution, but the mission got done and got done well.
"It's amazing to see these mostly high school students who just graduated two, three, four weeks ago come in and completely change their character in a matter of six weeks," he said.
"It's an unbelievable experience to see world-class citizens turned into world-class cadets."
Though Saturday's graduation won't be what he pictured when he set foot on campus four years ago, he's enthused to experience a graduation ceremony unlike any other in the school's history.
"What I'm most excited about is the uniqueness of it. Our class has gone though an unbelievable amount of adversity. We have gone through a lot of pain, a lot of sorrow. We've truly been through a unique four-year experience that no other class has ever gone through.
"In 20, 30, 70 years, people are going to remember the class of 2020 as being that different one — that graduated without family, graduated early, graduated on the terrazzo unlike any other class.
"I'm trying to stay positive about it."