Families and friends of the 1,000 cadets graduating from the Air Force Academy have flown from across the country to watch Thursday's ceremony. Each cadet and their entourage have their own story of how they reach the milestone of graduating from the Air Force Academy.
Here's what their families and friends had to say about their graduates as they filled Falcon Stadium: 
'A future leader'
The Collins family flew to Colorado Springs this week for the fifth, and perhaps final, time to see their son David Collins graduate at the Air Force Academy. David's former track coach is also with the Collins.
All are in town from Smyrna, GA.
David's mother, Lillie, recalled that her son was always getting into trouble in school. Not because he was a trouble maker but because they moved too slow for him. "They weren't keeping him motivated," his dad, Rodney Collins Sr. said.
Once, David was chastised for asking too many questions in math class. When asked why he was doing that, Lillie said he replied: "Momma, I'm just trying to see if (the teacher) understands."
David's high school track coach, Terrence Wilson, who said as an athlete, young David was tough as nails. He ran track and played football. One time in a hurdle event his shoe came off. "And he still ran the entire race," Wilson said.
"He's tough as nails. A future leader. Little kids are gonna look up to him. He's someone you're gonna read about," said Wilson.
'Dedicated patriot'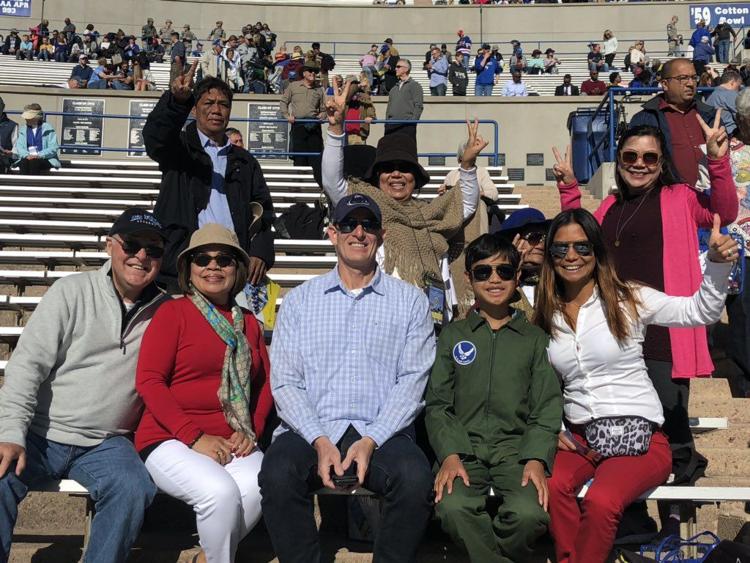 The Vertucio family flocked from Vail, California, New Jersey and the Philippines to see cadet Andre Vertucio graduate.
"He's a very hard working, dedicated patriot," his aunt Jove Goodman said. "He loves this country like you would not believe."
One time, Vertucio's mother, Lutchie accidentally drove off after school without him in the car. He walked all the way home, she said. He was nine. Offered help, he said he knew his way home.
'Always a hellacious athlete'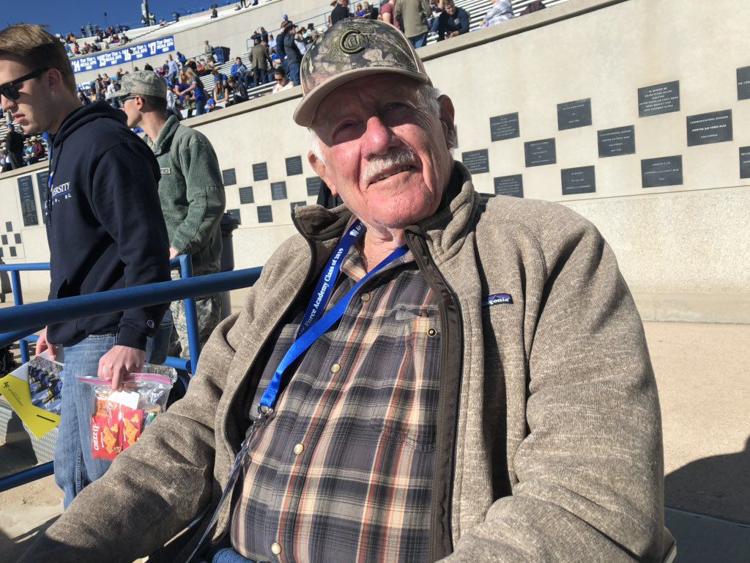 Richard Wachsman drove all the way from Dallas, 12 hours, to see his grandson Garrett Amy graduate.
"He was always an excellent student, always a hellacious athlete," Wachsman said.
When he was young, Amy would buy and build model airplanes, Wachsman said. It was perhaps the writing was on the wall.
Asked if Amy wanted to be a pilot, Wachsman said "He's 'gon BE a pilot. Ain't that he WANTS to be a pilot. When that kid sets his mind to something, he gets it done."
--
The Gazette's Liz Forster contributed to this report.