Editor's note: Cary Vogrin is Media Relations Specialist for UCHealth and a former health care reporter for the Gazette.
It was obvious to me everything had changed the minute I walked into the lobby of Memorial Hospital Central early on the morning of Saturday, March 14.
All front-line UCHealth staff — nurses, physicians, housekeeping — were wearing masks. I'd never seen personal protective equipment, or PPEs, shielding the faces of so many of my colleagues as they walked the halls of the hospital. In fact, masked hospital workers are a rare sight outside of surgical areas.
But that was before COVID-19. A few hours earlier, on Friday night, the hospital learned a patient in our care tested positive for the virus. Suddenly, the worldwide pandemic we'd been preparing for had arrived and the emergency become very real.
The hospital's incident command team had been preparing for weeks, with meetings starting in late February. Command operations ramped up with the first positive cases in Colorado.
There were subtle changes, too. A hand-sanitizing station appeared outside the command conference room, along with a note on the door ordering everyone who entered to first wash up.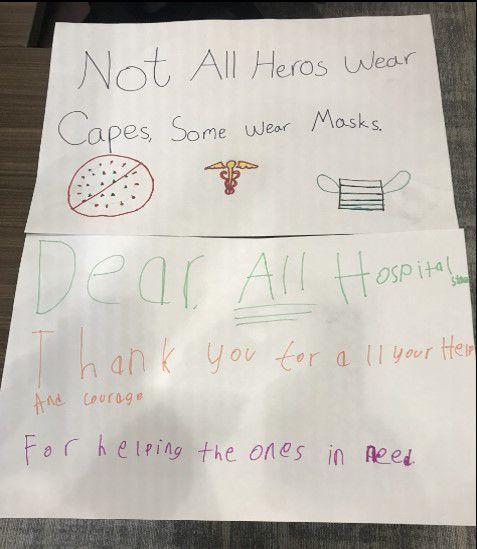 Inside the room, hospital leadership began intense discussions about how to respond to the growing crisis. Quickly, operations fell into a pattern.
Each day starts with a command team identifying three or four "operational objectives" and assigning them out to be completed within a specific time frame. Objectives have ranged from implementing a mask-control storage policy and conserving personal protective equipment (PPE) to determining trigger points to postpone elective surgeries.
UCHealth leaders have urged team members to be forward-thinking and aggressive in their planning. Leadership knows our staff must move fast to adapt to the growing number of cases and a situation that has literally changed by the day.
COVID-19 has forced Memorial staff to be agile and adjust to changing roles. For example, Jarad Muasau, Memorial's director of radiology and imaging services, now serves as the operations section chief for the command center.
He told me about the challenge of tackling many issues — keeping tight inventory on PPEs, erecting tents for testing and triage, and redeploying physicians and nurses who normally perform elective surgery into COVID-19 roles.
"We are blessed to have so many military veterans on our command team," said Muasau, who was an Air Force instructor in the medical corps. "When you have professionals who have led people into battle, their insight into how to lead sustained, high-intensity operations is invaluable in this environment. We are in uncharted waters with a pandemic of this scale."
The hospital's facilities team put up three tents within 24 hours outside three UCHealth Emergency Departments, complete with internet, heat, exam rooms and movable work stations. One is now in use to screen and triage people who come to the ED with respiratory symptoms; the other two tents would open if needed.
The same team also set up one of the first — and largest — drive-thru testing sites in the state.
"While other cities saw major backups with their sites, our facilities, logistics, IT, and process improvement teams worked with our clinical staff to create a well-engineered system that could put a car through the entire process in under five minutes," Muasau said. "We have taken patients from across the state, from Pueblo to Boulder. We had patients who drove to Denver, were told it would be a three-hour wait in line, and who came down to zip through our process."
The pharmacy director created a forecasting model for what the Pikes Peak region might expect.
A team from UCHealth is working with a company that reprocesses and sterilizes masks to extend their life, if the hospital needs to go that route to preserve equipment.
Staff in the Emergency Department are being cross-trained on how to use various types of ventilators.
One operational objective stays on the list every day, though: "What are we doing today to maintain employee morale?"
Some days, it's pizza for a unit, delivery of free coffee or distribution of notes of encouragement that have come in from the community.
Nursing leadership — including Tamera Dunseth Rosenbaum, the hospital's chief nursing officer — have gone on rounds with staff to answer their questions and show support.
I visited with some nursing staff a few days ago and asked how they were doing.
"You can approach this two different ways: You can panic and worry or you can get psyched up," said RN Kailey Yost. "This is our time to shine. When we went to nursing school, we all knew this could happen."
On another floor in the hospital, I heard much of the same.
"When we're facing a pandemic, there are some people who are anxious," said Leslie Tronnes, a nurse manager who said she's had staff volunteer for extra shifts. "As leaders, we are here to listen and assist our teams however we can. Staff want to have accurate information to be able to provide the best care possible. I think more nurses are running toward the cause than away from it."
Another nurse said the social distancing is the hardest during a time when nurses need to support one another: "I miss my hugs," she said.
Even I wear a mask if I visit a unit. Let me tell you, it's difficult to wear them for any length of time. I was grateful to be able to take mine off when I got back to my office and marveled at how resilient and strong our front-line workers are.
These days, the hospital appears very quiet. The normally bustling lobby is empty. The coffee area is closed to walk-up orders. Emergency Department visits are down overall as many patients utilize virtual urgent care and clinic appointments. Barring a few exceptions, visitors are no longer allowed in the hospital in order to help protect patients and employees.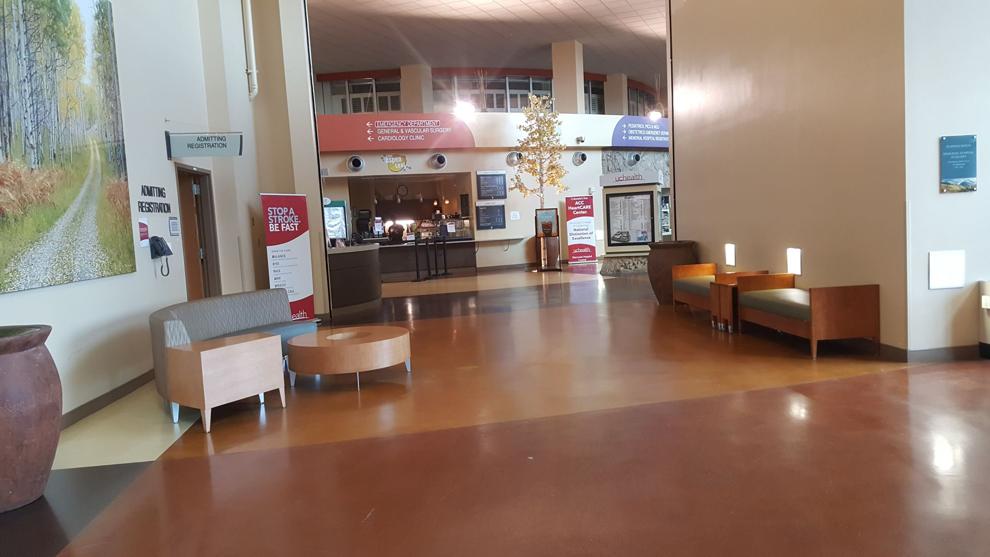 Employees who aren't absolutely required to be at the hospital were recently told to work from home. I got the directive myself a few days ago.
It feels like the calm before the storm.
On Wednesday, Merle Taylor, the hospital's chief operating officer, sent out an email to command staff. The opening paragraph:
"The work we have done is nothing short of inspiring, but we know we have more coming our way."
Just as each day begins with a command center meeting, it ends the same way with everyone comparing notes and what needs to be done tomorrow. 
As a longtime journalist who covered health care while at The Gazette, I thought I knew how dedicated our health care professionals are. In reality, I had no idea.