Eleven Mile State Park
For a water getaway, Colorado Springs residents often flock south to Lake Pueblo State Park. Hiding west on U.S. 24 is another protected oasis whose shores are less visited but offer the same rest and relaxation.
After a nostalgic drive through ranchland, Eleven Mile State Park's shimmering reservoir emerges, backdropped by verdant hills and distant peaks. Fishing and boating are the main attractions, but it's as if the preserve is split into two worlds: one dominated by water and the other found on trails that weave through rugged woods and rock gardens.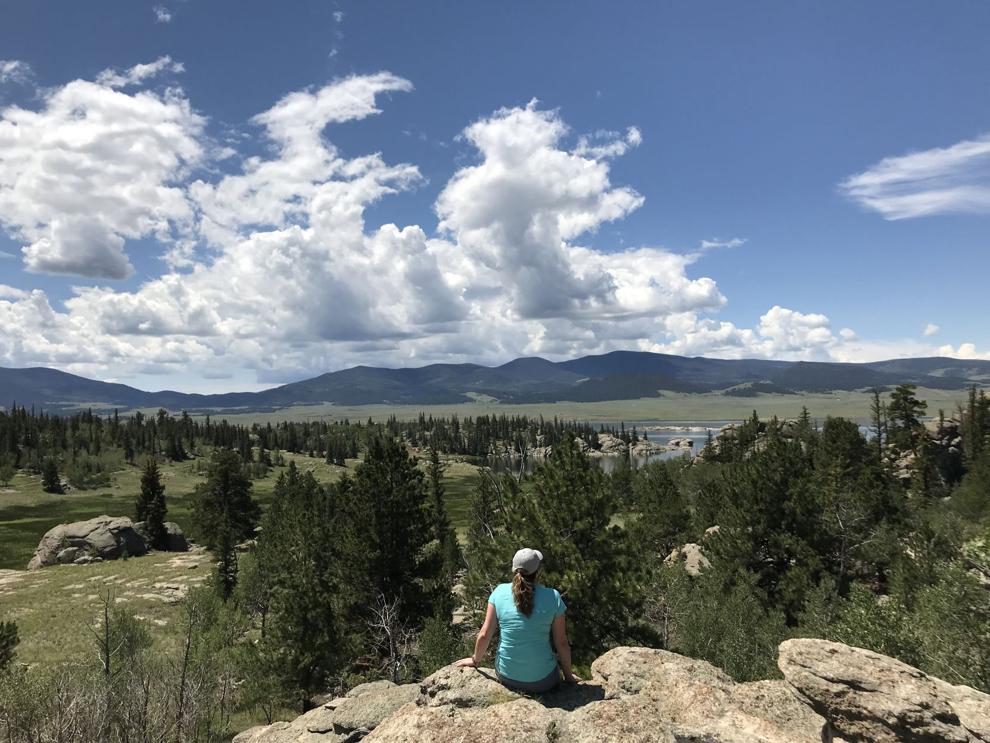 From the trailhead, you might opt to follow the shoreline to the orienteering course sign; the signature Midland loop is the double track running left, marked eventually by train symbols. We learned this later, not finding the initial maps and signs to be very helpful. No matter how you start, the loops run together so you won't get lost.
Explore the best trails for hiking in Colorado with the Happy Trails series. 
Closer to the parking lot, at the rock-side post pointing to campsites, we hung a left on the short Ponderosa loop. At the next split, we went left, then right on the also short Aspen loop. Here we found the greatest overlook of the trip, the water seen in one direction, the craggy hills of Pike National Forest in the other.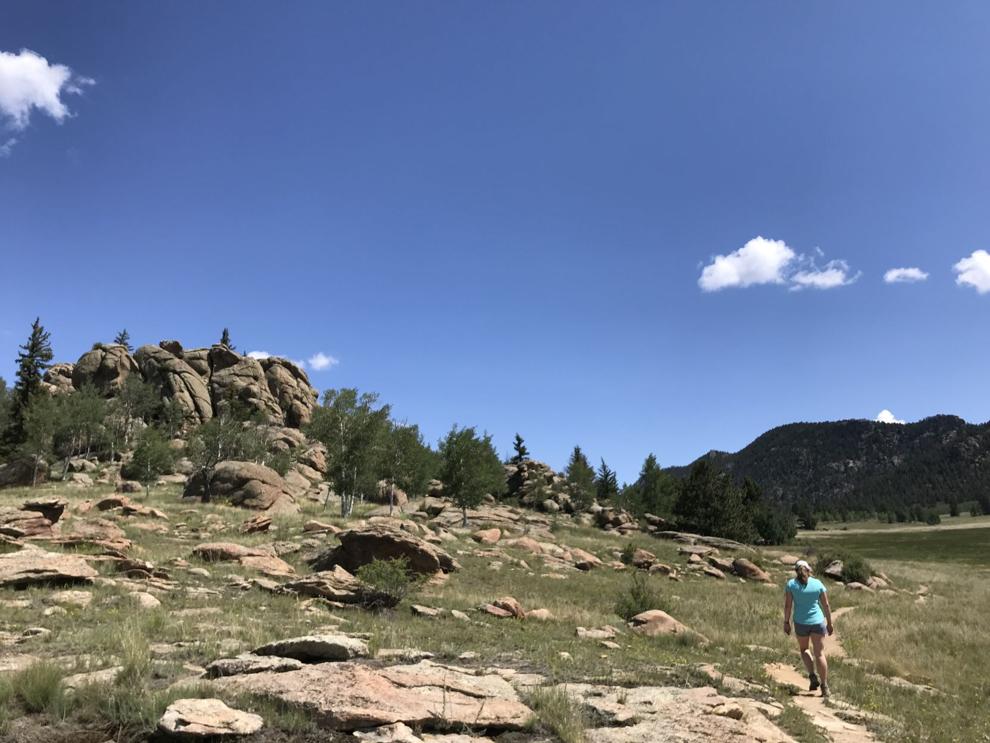 The singletrack then enters a wavy meadow, where we caught the Midland loop. The openness is swapped for the tall, dense forest, spotted with aspen groves. At another rock overlook, 2.35 miles into the trip, we went right to continue on Midland. Rather than turn on the Black Bear loop, we stayed straight, coming to the double track going left to campsites and right to the trailhead parking lot.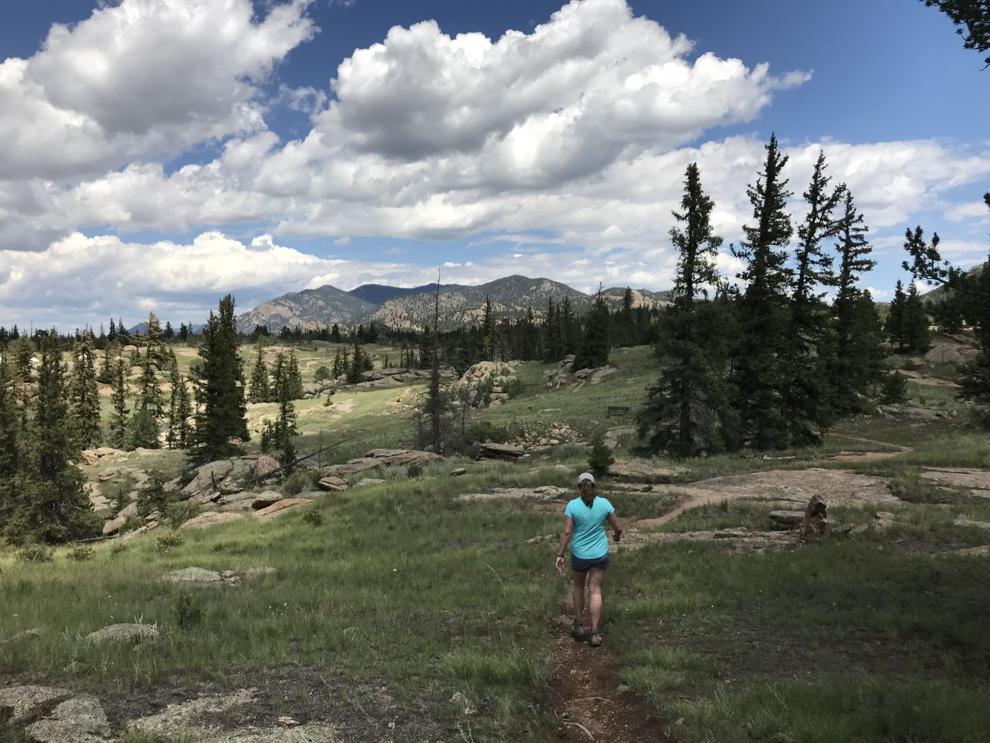 Trip log: 3.45 miles (loop), 300 feet elevation gain, starting elevation 8,600 feet
Difficulty: Easy
Getting there: Go west on U.S. 24, continue through Florissant and Lake George, and turn left on County Road 90. About 10 miles to park.
FYI: $8 day fee per vehicle. Multiuse, nonmotorized trails. Nine campgrounds with 335 sites. For reservations, go to https://tinyurl.com/y2rsmsc2