They've been hiking through the woods for hours. Now the sun sinks behind the mountains, and they're thinking about calling it quits.
But hope makes them linger.
"There's signs all over the place," says Marty Trujillo, scanning the snowy ground. "Fresh tracks."
He's a local mentor for Freedom Hunters, the national nonprofit using the sport to help veterans wounded physically, mentally and emotionally. Veterans like Marc Dervaes, who medically retired in 2011 after 18 years as an Army infantryman. He's here with his bow.
After years of frustration, he doesn't bother anymore with a prosthetic right arm. A mouthpiece is fixed on the nylon, and he'll take aim by pulling back with his teeth. If only a deer would appear ...
But Dervaes doesn't need a kill to feel success. In hunting, he's found a special kind of peace, a certain gratitude: the long, hard search, the shot, the harvest, meat for him and his wife. Life, death, the circle.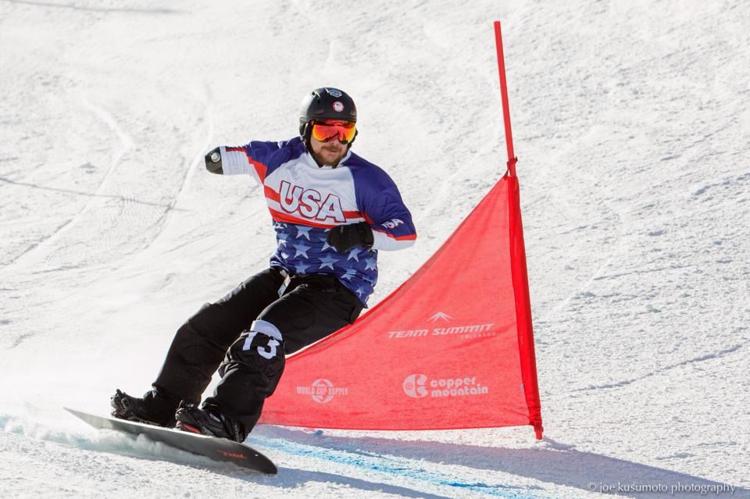 The search can be enough. "A lot of people get caught up in, 'I just want to shoot stuff; I want to be back to having a rifle in my hands, mowing down game.' They've got the wrong attitude," Dervaes says. "Hunting has a lot to do with connecting. Connecting with nature."
The trip before this one last season, he had his first big-game take. His wife, Michaela, was with him, and she cried. So did he.
"I was so happy for him, because I've seen all the heartache," she says. "Just being out there in nature is healing for him, and me too, because those years left some damage on me, too. I'm trying to heal from that, too."
They met in Germany, Michaela's homeland. Marc was stationed there through the '90s, his first eight years in the service. They kissed at a ski hill in '97, and two years later they were married, returning to the states together at Marc's new post in Texas.
Tension had gripped the Balkans in light of civil war, and Dervaes was there mostly patrolling small towns. "Public relations," he says. "Peace-keeping."
"Camping trips compared to Iraq and Afghanistan."
Sept. 11 ignited in him a warrior mentality. He had grown restless in his instructor role at Fort Hood. He was ready for action, that high school kid again driven to enlist by the 1993 operation in Somalia that inspired "Black Hawk Down."
Then came his 2004 deployment. Then came Operation Al-Fajr, otherwise known as Phantom Fury in Fallujah. Dervaes fought in what would be considered the Iraq War's bloodiest battle.
"I saw a lot of crazy stuff there that I never thought I would see," he says. "Did things that I never thought I would do."
A good friend was among casualties. The loss followed Dervaes home to Fort Carson, haunting him.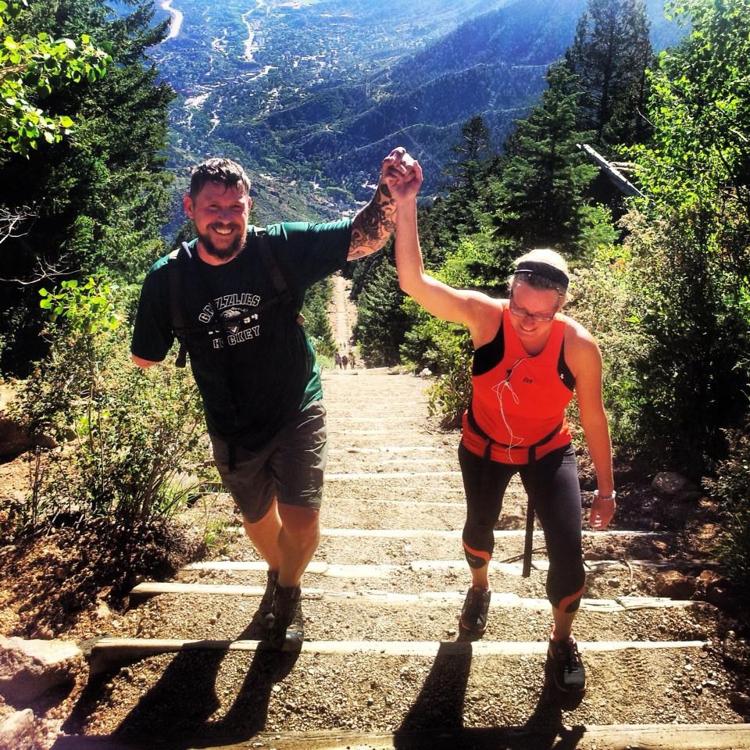 "Back then, not everybody recognized PTSD," he says. "It's not a disorder of any kind, just something to deal with ... Especially in the infantry, you're looked at being able to suck it up and drive on and do your job and not show emotion."
Back home, he'd try to drink it all away. Then it would be time to leave again, as in September 2006, the start of a 16-month deployment in Iraq.
He returned to the region to learn of IEDs scattered all about. Fear clung to him. And again, he suppressed it.
And again, home was strange — back with Michaela yet still so far away. Back with his demons for a whole year before heading off to Afghanistan.
Michaela was having nightmares. She waited for a knock on the door. "I did finally get a phone call," she says.
Marc was riding in the passenger seat of the Bradley tank when he saw rustling in the tall cornfields. Then, fire from the rocket-propelled grenade launcher. What he remembers next is a blur: the dark smoke, the red-smeared side of the vehicle, the helicopter.
The man on the phone told Michaela that Marc's arm was gone.
"I knew for him, it was gonna be a rocky road from there on," she says. "It was actually worse."
She wasn't about to let him become a couch potato. She encouraged him to sign up for things, such as the Wounded Warrior Project's outreach coordinator gig.
He traveled around visiting soldiers, struggling with the words to say. He started asking himself: What kind of help could he really be? "I needed somebody to come and see me," he says. "I realized I was having trouble."
He was still drinking, smoking more weed. He was prone to fits of anger, especially as one prosthetic after another failed him and his passion for kayaking. Nothing seemed to fit, only leaving blisters. He'd get so mad, so confused. And sometimes Michaela would get mad, but she knew she had to stay calm.
"If I would've also felt sorry for myself, he wouldn't have survived it," she says. "So I just became really strong."
He had another outlet: snowboarding. He joined the U.S. Paralympic team in 2012. But somehow, the sport turned against him, turning into another festering scar.
In 2014, a racing friend crashed and went into a coma. Dervaes was at his side as they loaded him onto a helicopter, goggles hiding his tears.
Later, that friend died. Dervaes stopped snowboarding competitively.
Then the next year, a closer friend crashed head-first into a tree. He became paraplegic.
"He's such a nice person," Dervaes says, "and when I saw that happen, I was just like, Why? How can someone like that be dealt that kind of life? Why?"
A deeper depression took hold. Dervaes sat on the couch day and night, gaining 10 pounds, then 20, then 30, the weight not helping the surging pain in his knees and ankles, the pain all over.
Why? he kept asking, though his faith in God was gone.
He kept drinking and smoking. Then he decided to pop a handful of Xanax.
When he came to that night in 2016, he had crashed his truck in his neighbor's front yard. Dervaes was charged with driving under the influence.
He hasn't forgiven himself for what happened, but that was "the wake-up call" he says he needed. Finally, he knew Michaela was right.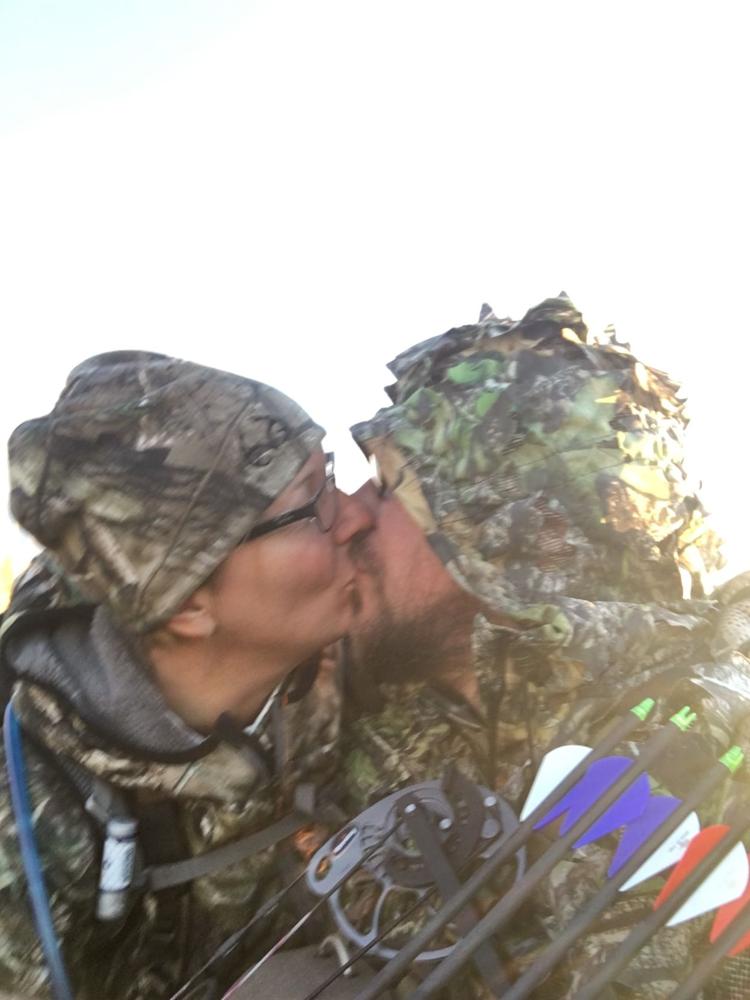 "Stop being the victim, and start being an advocate," she kept telling him. "Be a productive member of society, not a drain on society."
In January, the interlock was removed from his truck. He says he has spent 2019 sober.
He's going to therapy regularly. He's taken up meditation, and he's taken up a diet. He's getting back in shape. He's snowboarding again. He's praying again. He does when he hunts, thanking God for creation.
"Wait," says Trujillo with Freedom Hunters just before they turn to leave this evening. He peers in the distance through binoculars.
"I see 'em," Dervaes says.
They quietly approach the deer, stopping at about 30 yards. Dervaes breathes deeply, trying to slow his pounding heart.
He pulls back. He releases.
Everything is still and quiet, nothing but the breeze through the trees. And as he begins to harvest, he thinks about life, death, the circle. And there is gratitude. There is peace.