In 2019, Ken Jaray abruptly announced stepping away from the top political post in Manitou Springs, opening the door for a third mayor there in four years. He cited the stress of the job being detrimental to his health.
And as it was for leaders before him and the one that came after, a fair amount of stress could be attributed to the scar inescapable from view, seen from the town hall and far away from Interstate 25, spanning Manitou's namesake mountain.
The Incline had a way of lingering in Jaray's mind.
"It really wasn't the issues themselves that were stressful," he said. "It was how people related to that or didn't relate to that."
The Pikes Peak region's most popular trail is also its most controversial, stirring pride in the 300,000-plus people who ascend it every year and frustration in the people who live at its base.
"It is at once a liability, a community asset, a neighborhood nuisance, and a regional amenity with tremendous potential," read a management plan finalized in 2011, leading up to the formerly private railway becoming public.
Today, the Incline finds itself at perhaps its most polarizing period.
In mid-March, Manitou City Council ordered an emergency closure during the coronavirus pandemic. In the meantime, staff prepared a proposal: a document outlining reservations and possible fees, concepts that had long been discussed to control crowds but never pursued. Officials with the neighboring, land-owning metro had always pushed back.
The city of Colorado Springs — which unlike little Manitou had the staff and money to tackle "the complicated beast," as one top official back then put it — was established as the "single entity to take on management responsibility" within the 2011 plan. That meant handling insurance and liability, which a fee would complicate, the plan explained.
That also meant securing millions of dollars in funding to bring the jumbled set of railroad ties up to safety standards. Maybe then a fee could be considered, the plan said.
The city of Colorado Springs wrapped up those repairs three years ago. Talk of regulations remained just that.
But on May 26, Manitou officials decided to take things into their own hands. At a council work session, Deputy City Administrator Roy Chaney and City Engineer Dole Grebenik were told to explore ideas in their "Incline Proposed Management Plan," crafted with COVID-19 safety guidelines in mind.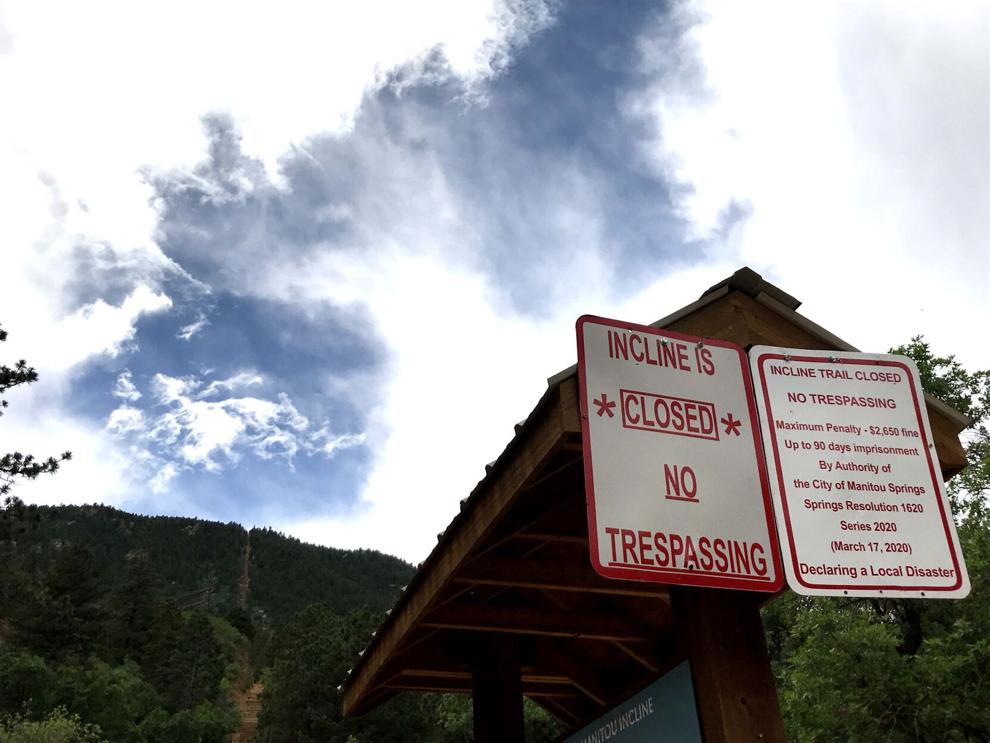 There were still conversations to be had with the city of Colorado Springs, they granted. There had been "a lot of discussion" over the decade, Chaney said, "but not enough action to help Manitou's situation."
It was time, he said, inciting mixed emotions — anger among those preferring to enjoy the Incline as they always had, relief among others feeling it was indeed time to do something about the Incline's unrelenting numbers.
On the other side of the highway, the feeling was clear.
The move was "extremely premature" and "under the guise of COVID-19," read a statement from the city of Colorado Springs. Parks Director Karen Palus warned Manitou decision-makers of staying within their "purview."
Days later, Manitou Mayor John Graham couldn't help but wonder out loud if it would come down to "our lawyer says this, their lawyer says that." He considered himself "flabbergasted." The Incline figured prominently on the platform on which he ran in 2019, but he didn't think things would get so heated so quickly.
"We may find ourselves disagreeing with Colorado Springs for a while," he said. "We tried to move forward together, but for whatever reason ... I really don't understand how there was this disconnect."
But the recent events underscore tension that has persisted around the Incline, which last week remained silent, the future of a world-famous attraction uncertain.
Celebration turns sour
Between his time on the state Capitol floor, Marc Snyder has been keeping up with the debate.
"The Incline is a long, difficult chapter that's obviously still being written," said the House of Representatives' El Paso County Democrat. "To be honest, I look back, and I have some regrets."
In 2010, he was into his first of six years as Manitou's mayor. The Incline management plan was well underway, with the neighbor cities appointing their own officers to coordinate meetings. It was Sarah Bryarly for Colorado Springs, where brass had come to see that distant scar as much more than the cult exercise it had become for a small group of fit, trespassing locals.
"How many regions have an Incline?" Bryarly recalled the thinking. "It was a resource that very few regions could celebrate. And when the city of Colorado Springs got involved, it was because the city of Manitou didn't have the resources to take on the challenges with it."
It only made sense, Snyder said. But now, a decade later, he questions the agreement.
"Looking back, I can't say with absolute confidence Colorado Springs dealt with us in good faith," Snyder said. "To them, it was just a feather in the region's cap, and they never seemed genuinely, sufficiently concerned with Manitou Springs, and especially the Ruxton corridor."
The years went on, and fervor grew in the narrow residential corridor, also home to the Pikes Peak Cog Railway — complaints of more noise, traffic, visitors parking in private spaces and using yards as bathrooms.
Sides had been talking regularly, Bryarly recalled, at least for a while. She listened to Manitou's calls for a fee. She reiterated liability concerns before the Incline was repaired. That construction was going to require a lot of money, and that would be hard to come by in those years following the Great Recession.
Colorado Springs' parks budget went from receiving $19.9 million in 2007 general fund support to $6.8 million in 2010. Staff was stretched thin; the Incline was far from Bryarly's only responsibility. Same for Snyder, whose focus turned to saving his town. The 2012 Waldo Canyon fire threatened to destroy Manitou, followed by floods.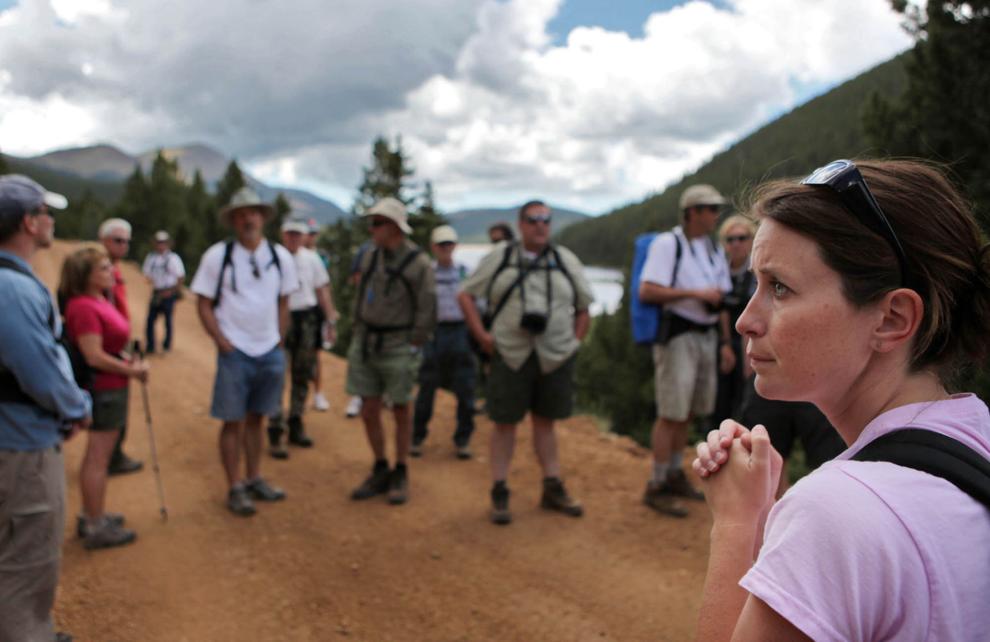 When it came to the Incline, grants, gifts and donations were the funding ideas. That was the recommended strategy outlined in the management plan.
"I don't want to make it political," Snyder said, "but for (cities) that have an inherent distaste for government spending, that's what they always default to."
It was something he said he feared in the early stages of plotting the Incline: leaving it in the hands of a tax-averse city with high infrastructural demands. "I've been around Colorado Springs long enough to know they're never far from budgetary problems. So it had always been in the back of my mind. Colorado Springs making promises on the front end, and we'll see if they live up to those."
The promise for the Incline face-lift finally finished in 2017 to the tune of about $5 million, made possible through grants. Bryarly saw it through before stepping away from Colorado Springs parks to spend more time with her young children.
The extreme grade at which it rose turned out to be but one challenging aspect of the Incline for Bryarly.
"When you're dealing with the Incline, you have so many emotions," she said. "And none of them are right, and none of them are wrong."
'A whole different world'
Emotions run highest along Ruxton Avenue. "That really is the root of all problems," Snyder said.
He wouldn't want to offend his friends in the canyon, but he admits to always being "miffed" by the Incline anger that pervades there. After all, Ruxton has historically been a tourist hot spot, with old photos showing bustle from the Pikes Peak Cog and the thrilling ride the Incline hosted before closing in 1990, not to mention Barr Trail, the path to Pikes Peak.
"It's kind of like when people move next to an airport and start complaining about the sound of aircrafts," Snyder said.
Manitou's second mayor after him, Jaray, has more sympathy. He's watched the problem firsthand, having lived on a street above Ruxton.
He was also among that first group of fitness enthusiasts to train on the abandoned railway. In the '90s, alongside local running legend Matt Carpenter, Jaray led early efforts to see the Incline legalized.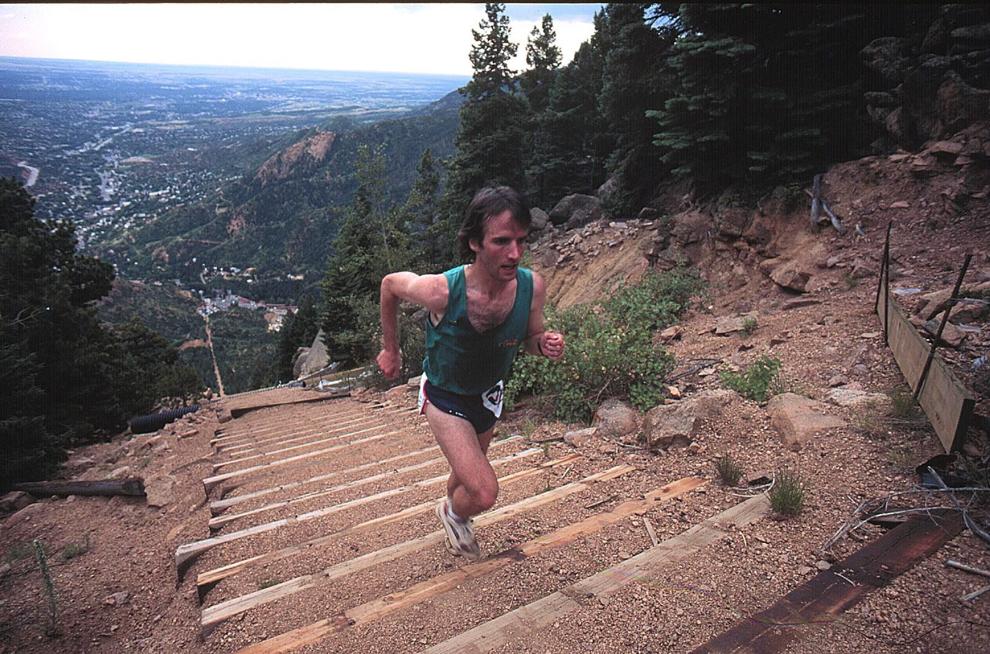 "At the time, we thought this was so hard, we're not going to expect a whole lot of people doing it," Jaray said. He laughs at himself now. "It's a whole different world."
And from where he stands, it's not for the better.
He's not the only one to have their opinion of the Incline swayed by Ruxton proximity. Another is Steve Bremner, an ultrarunner who lives atop a staircase in the canyon. He was the first president of Incline Friends, representing advocates at those initial planning meetings, back when onlookers estimated the then-private Incline attracted dozens a day, rather than the official daily count closer to 1,500 now in the summer.
Now Bremner sits on Manitou's City Council. He's been an eager supporter of keeping the Incline closed while reservations and fees are pursued.
"I think it's important that we keep in mind the people who actually live on Ruxton Avenue," he said at last week's council meeting. "I hear all these comments agitating us to hurry up and open the Incline, but I think we need to put more weight on the people who live here than the people on the outside."
Coming together
Today's Incline Friends president is a Manitou outsider, living north.
Bill Beagle aligns with the city of Colorado Springs' view that the Incline is an economic driver. He shares confusion over Manitou officials' repeatedly stated doubts. (Read a recent council memorandum regarding the Incline: "The closure has reduced visitors to Manitou Springs, but it is unclear the fiscal impact to the businesses in this community.")
"It would be ludicrous to say that out of thousands of people, nobody is spending money," Beagle said.
But costs must be considered, Manitou officials maintain. They say upwards of $350,000 a year comes out of the city's budget to run a free shuttle up Ruxton and deploy first responders. They've said fees would not only offset such costs but also pay for needed maintenance on Barr Trail, the battered return route down the Incline.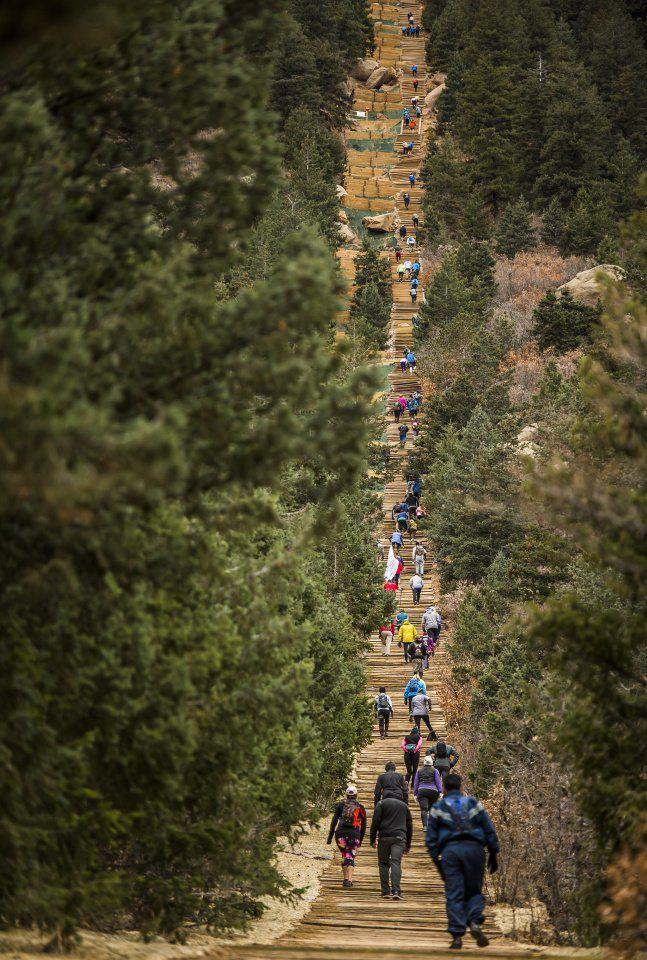 But Beagle has countered the point, reminding that Incline Friends has been that funding arm for Barr Trail — $20,000 the last two years. The group is also paying $36,000 for the alternate return trail the city of Colorado Springs announced last month, bringing Incliners down the opposite side of Barr Trail.
Conceived by the management plan, this so-called "northern connector" remains a priority for Colorado Springs. But as mayor, Jaray argued it would attract more people to the Incline rather than detract, as has been Manitou's goal. He objected as mayor, always wondering if he was heard.
To him, it seems to be yet another example of disconnect between the cities. Manitou isn't without blame, he said, with turnover occurring beyond just the mayor's office. Deputy city administrator and city engineer, the titles behind the proposed Incline regulations, are but two positions that have been empty.
Since getting involved in 2015 — when he convened the Friends of Ruxton Canyon — Jaray found communication with Colorado Springs to range between "floundering" and "nonexistent." It was not the spirit of collaboration envisioned by the 2011 management plan.
"It was like, 'Let's go on this adventure together,'" Jaray said. "Somehow, we lost sight of that."
But Manitou and Colorado Springs representatives were meeting last week to discuss the Incline's future. That pleased Jaray.
He regrets not accomplishing it while in office, though he doesn't regret leaving. He's been feeling better, fishing two or three times a week lately.
When it comes to the Incline, he's offered feedback. "But," he said with a chuckle, "I'm certainly not about to jump into the middle of it."