Pikes Peak's most extraordinary trail was born 100 years ago. To thank for it is "in many respects an ordinary man."
That is how historian and author Eric Swab refers to Barr Trail's visionary in the book "Fred Barr: Pikes Peak Entrepreneur."
Fred Barr "was a slow, good man whose life had to be in the mountains," the late contemporary Robert M. Ormes once recounted. "I fancy he was much happier lifting rocks around for his trails than dealing with the people who rode them."
The people who rode them were on the backs of burros, customers of Barr's guide service. Before the turn of the 20th century, Katharine Lee Bates had penned "America the Beautiful," stirring nationwide imaginations and travelers to Pikes Peak, and stirring to action builders of a cog railway and road to the 14,115-foot summit.
Barr thought of something on the wilder side.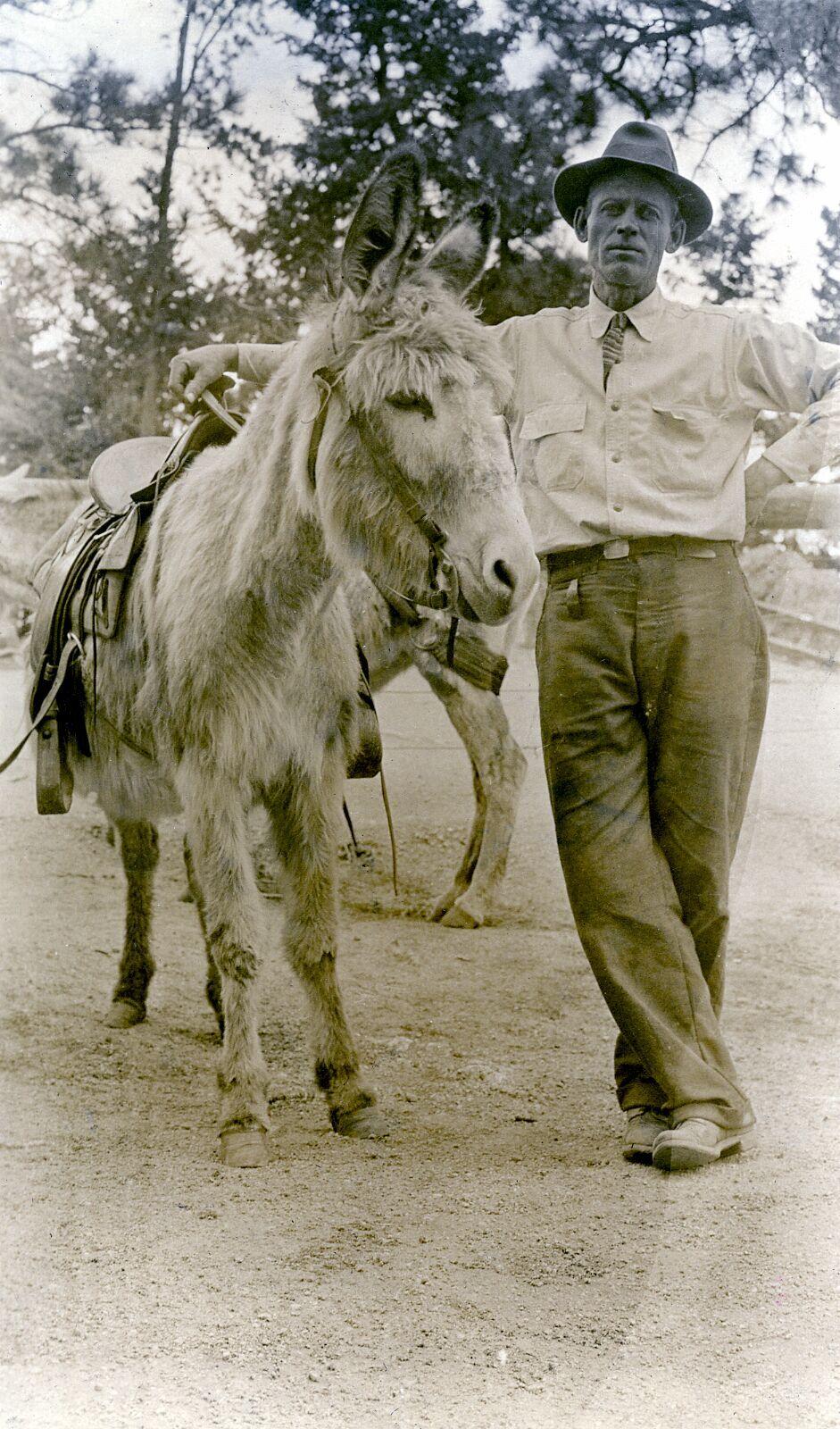 Surely he could not have predicted what his Barr Trail would become: beloved by the masses, a cultural phenomenon of sorts, attracting generations of regulars and like-minded adventurists to gather at Barr Camp, not to mention the site of a world-renowned foot race spanning a marathon distance.
Indeed, it's hard to think of many trails more iconic than the one ascending America's Mountain.
And "(a)side from Spencer Penrose, it's hard to think of anyone else who has had a larger and longer lasting impact in our community," Donald Sanborn, the Colorado Springs native and historian, reflects in the foreward to "Fred Barr: Pikes Peak Entrepreneur."
Relying on records, newspapers and journals, Swab's book offered fresh insight when published in 2017. Good timing ahead of a proper look back in this centennial celebration of Barr Trail:
Jan. 25, 1882: Fred Wade Barr is born in Eureka Springs, Ark., to William and Mary Barr. The couple married the previous year, having apparently met in Colorado Springs at Spaulding House, the former hotel at the corner of Tejon and Cucharras streets.
1891: The Manitou and Pikes Peak Cog Railway opens, ferrying passengers to the summit. The train was born from the brain and bank of Zalmon G. Simmons, a Wisconsin businessman who was inspired after his rough journey up the mountain by mule. Also this year, the stone building formerly occupied by the Army starts being used by tourists — becoming the first "summit house" in a series of enlargements and new structures to come. The cog becomes the preferred mode of travel up the peak over the existing carriage route.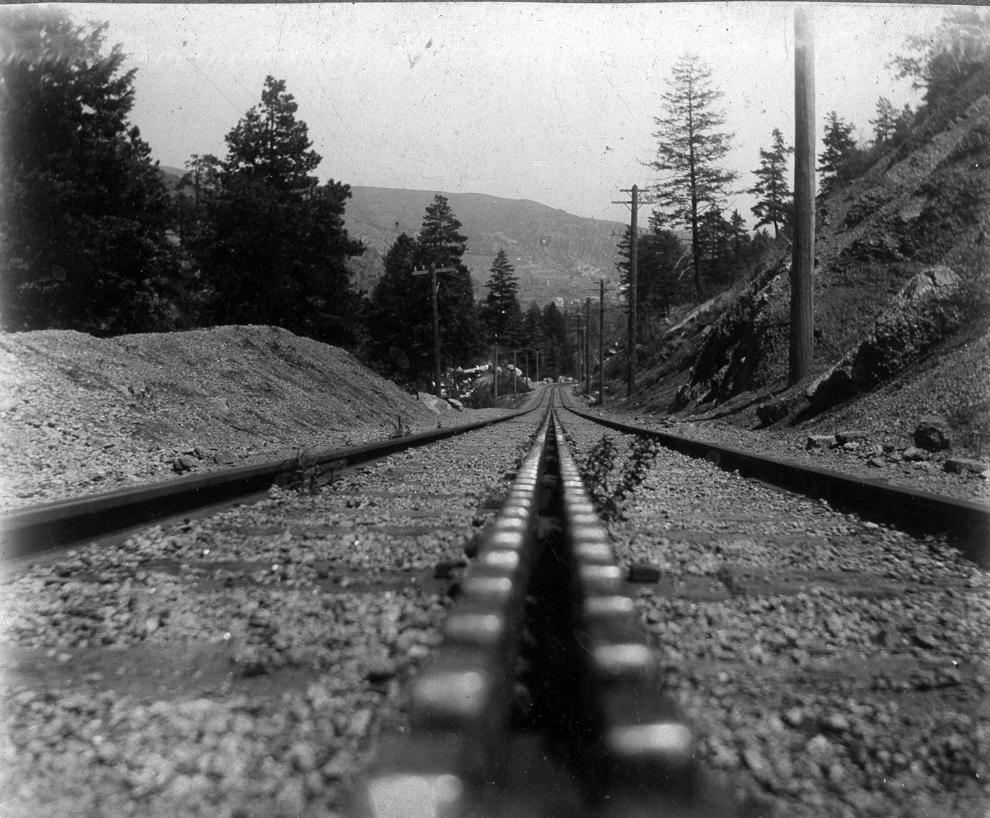 1893: At age 11, Fred Barr and family settle in Colorado Springs. His grandfather, Joel H. Wade, had been overseeing a stage stop along the Cripple Creek Stage Road (now Old Stage Road). It is believed Fred hitched rides, which "must have been a thrill for a young boy," Swab writes, "and undoubtedly contributed to Fred's passion for Pikes Peak."
1900: Fred, now 18, is partner to his father in the livery business, offering burro and carriage tours around Garden of the Gods and other local attractions. William Barr and Son is conveniently located near a streetcar stop.
1903: Fred Barr and his father are found guilty of assaulting a neighboring business competitor also vying for tourists off the streetcar. Newspaper accounts suggest this wasn't the only altercation involving the Barrs; the problems appear to persist through the decade.
1906: Fred Barr, son of a music teacher mother, applies for membership in the American Federation of Musicians. His instrument was the alto saxophone, but he is pictured holding a French horn alongside the Colorado City Band.
1908: Along with competition, a flood presents another challenge to the burro business. The trolley track in front of the livery stand reportedly is buried by 18 inches of sand. Also this year, there is a report of a streetcar crash that sent carriage-driving William Barr and his guests out of their seats. The man's broken arm is amputated, leading to a lawsuit against the Colorado Springs and Interurban Railway and a settlement of $25,600.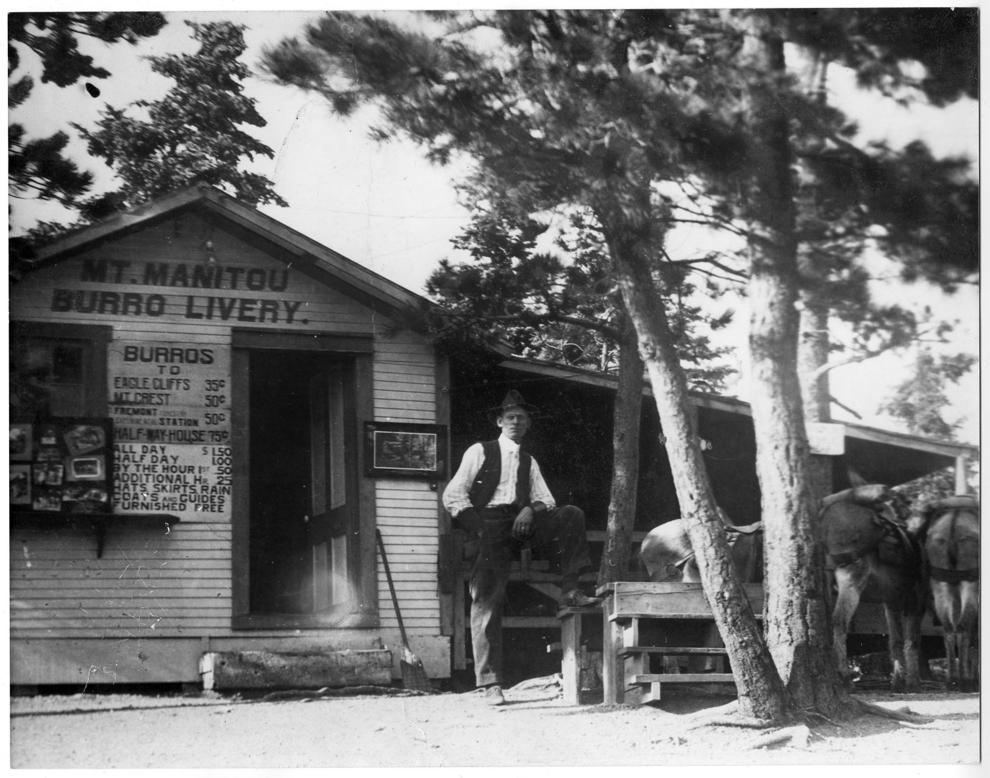 June 28, 1908: The vertical, funicular railway that is the Manitou Incline boards its first passengers for scenic trips up Rocky Mountain, what some would popularly call Mount Manitou. Atop the ride, Fred Barr sees vast potential for more burro tours, these continuing onward to the summit of Pikes Peak. He goes on to build a livery atop the Incline and a nearby cabin to live in with his wife, Anna.
1909: Fred Barr files claim for a homestead on the eastern plains near Ellicott. "It is said Fred wintered his burros on this ranch because the climate was milder than closer to town," Swab writes. The author includes a photo of what records show to be the former homestead, with views out to a hazy blue Pikes Peak.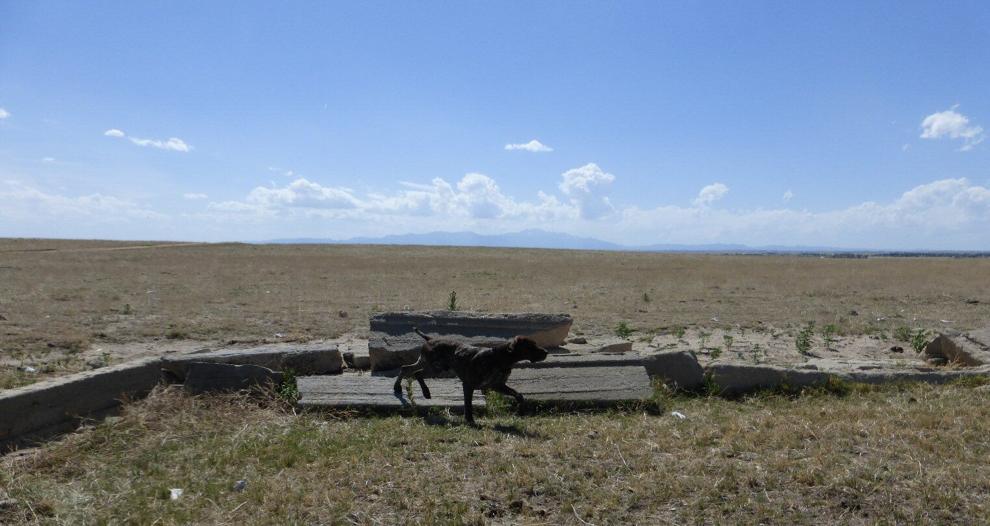 1914: Barr is believed to begin surveying the route for what would be Barr Trail, his ultimate commercial excursion. He had shown a knack for trail construction, with other paths built or repaired around Garden of the Gods and what is now Crystal Park and Red Rock Canyon Open Space. From the Incline summit, guests rode burros on Barr's trails to destinations known as Eagle Cliff and Mount Crest Crags and through the Fremont Experimental Forest.
1916: With financing from Spencer Penrose, the Pikes Peak Highway takes shape, with the old carriage route improved for automobiles.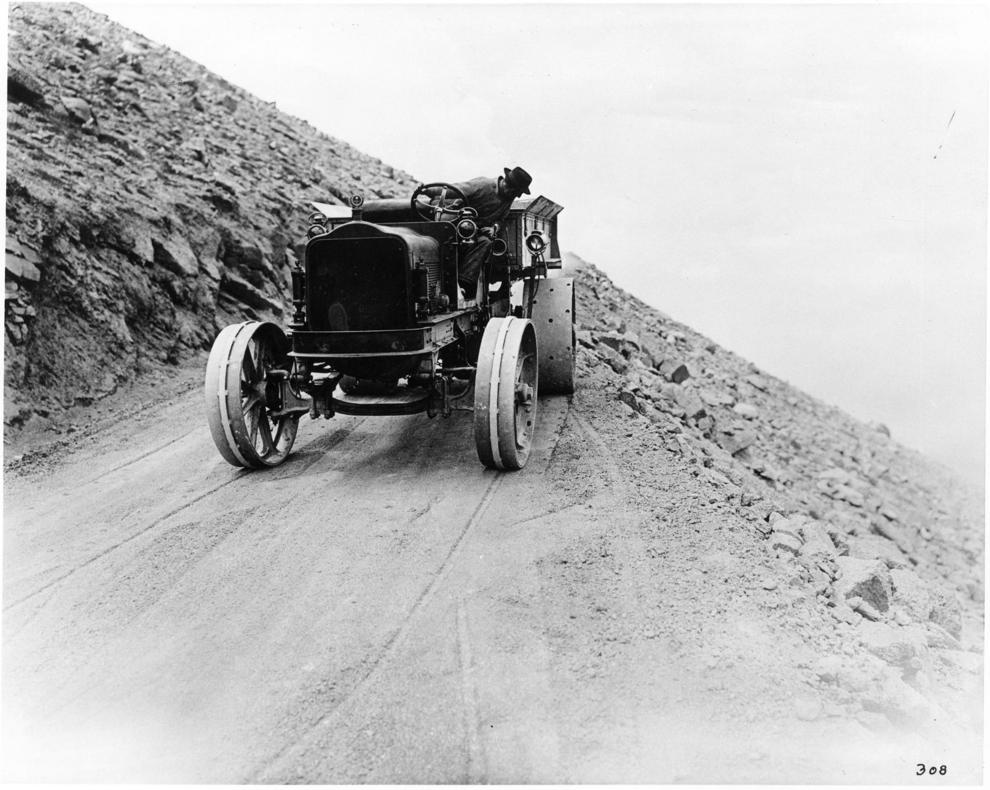 1918: Surveying for the Pikes Peak trail concludes — "mark(ing) the completion of a task which everyone has said was impossible and impractical," read a Gazette article. It continued: "The survey was only a beginning, the real work of building the trail was yet to be undertaken, yet it marked the realization of one of the ambitions of Barr's life ..."
1921: Upper and lower portions of Barr Trail are connected and the mission is accomplished. On July 24, Barr invites journalists and friends on a burro ride to celebrate the trail. Also finished: a side path to a dramatic point of interest called Bottomless Pit.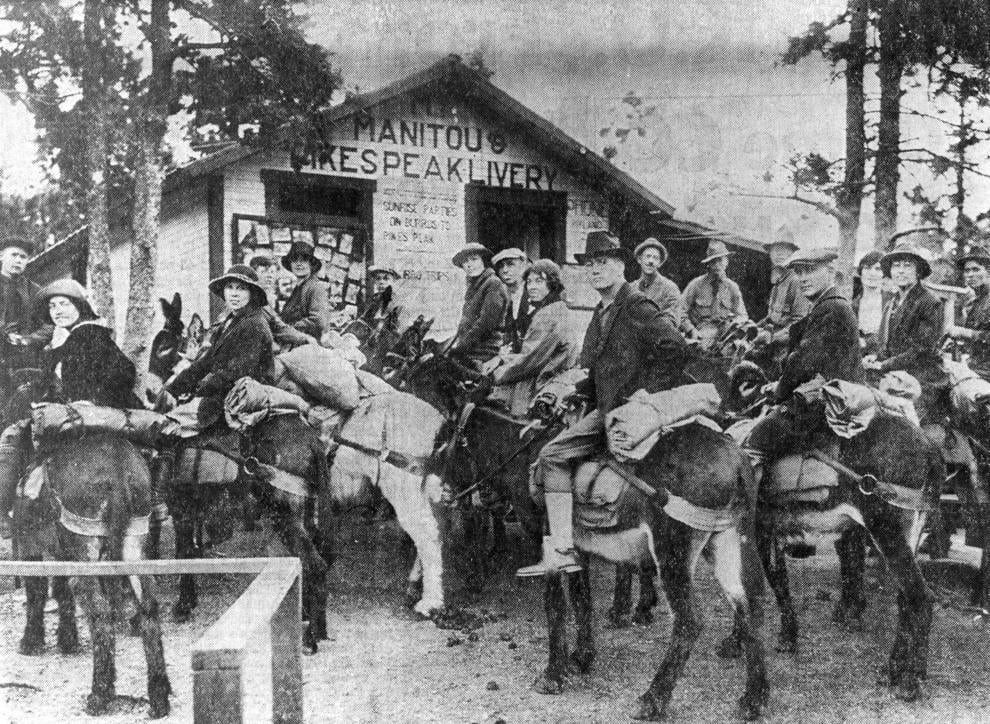 Aug. 6, 1922: Reads the headline in the day's paper: "Unlike Any Other Camp in the Mountains is Fred Barr's on Slopes of Pikes Peak." Before it was the halfway station complete with caretakers residing year-round in a cabin, Barr Camp consisted entirely of tents. After a night of rest, Barr's clients on burros would continue their trip to catch the sunrise at the summit.
Dec. 31, 1922: Barr is among a five-man party hiking through deep snow and fierce winds, set on shooting New Year's Eve fireworks atop Pikes Peak. This is the beginning of the AdAmAn Club's 100-year tradition. Fred Morath, who conceived the idea with brother Ed, would later recount: "Barr carried shovels and picks for us to get into the summit house. We had the key, but the first thing was to find the door."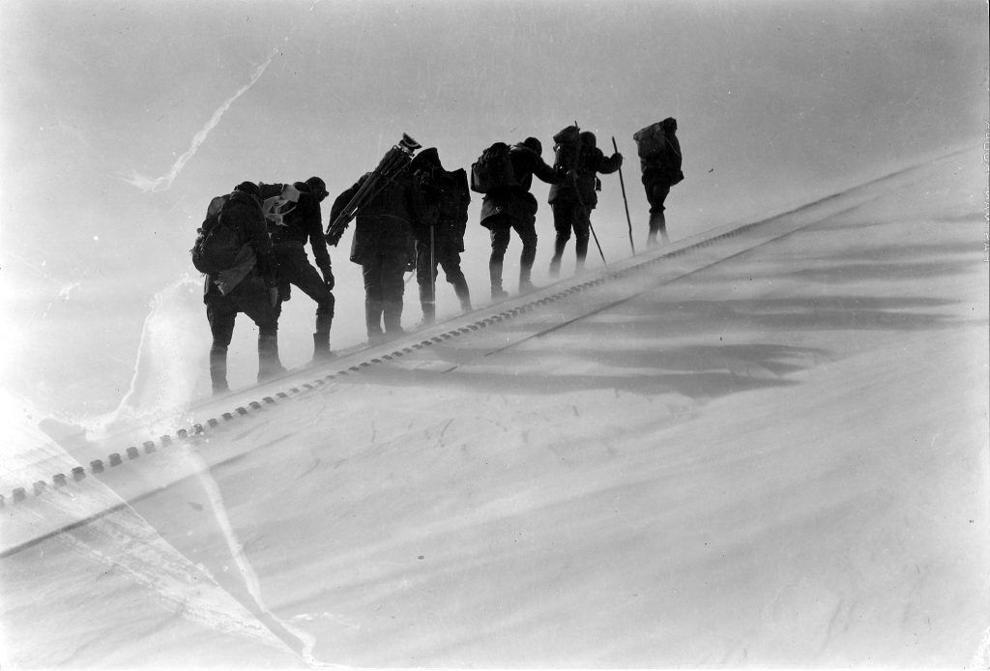 1924: Barr finishes a primary cabin at Barr Camp, the one still standing today in the woods above 10,200 feet.
1930: Barr constructs a cabin marked at 12,000 feet and signed "BARR'S SHELTER CABIN FOR BURRO PARTIES." This predated today's A-frame shelter, which is believed to be in the same area of the former cabin.
1932: The city directory this year, as it does in following years, lists Barr as "miner," working for the Pikes Peak Fuel Co. Swab notes this as the early years of the Great Depression: "It is possible that Fred took this work to supplement a meager seasonal income from the livery business."
April 2, 1940: Fred Barr dies of a heart attack at age 58. His obituary refers to him as "the Pikes Peak region's outstanding trail-blazer." He is buried at Evergreen Cemetery in Colorado Springs.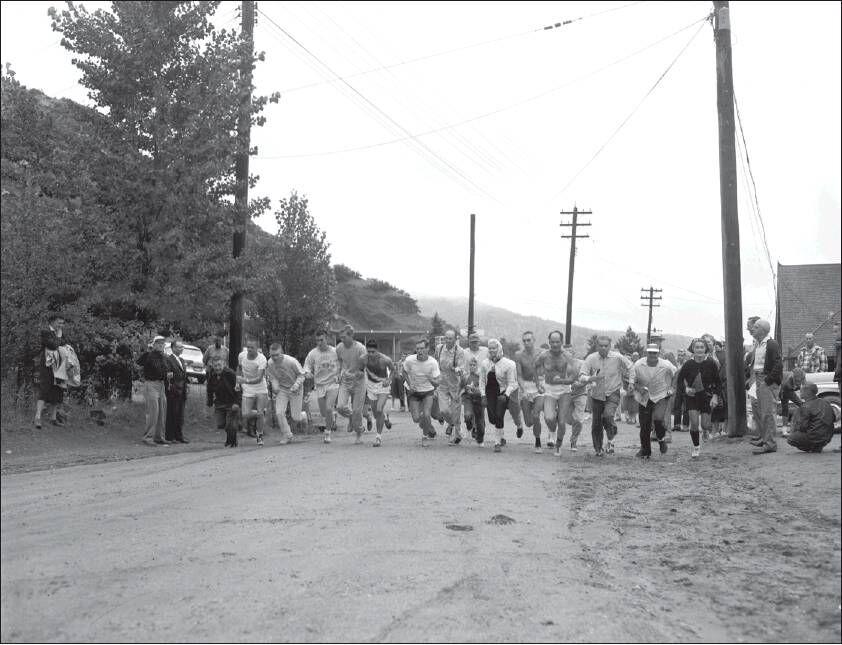 Aug. 10, 1956: A Florida-based doctor and outspoken tobacco foe rallies a small group of smokers and nonsmokers to race 26.2 miles up and down Barr Trail to prove that smoking harms endurance. So begins a tradition — one that would not cater to smokers and nonsmokers, but to some of the strongest runners across the globe. Pikes Peak Marathon today calls itself the longest-going race of its kind.
1964: The Summit House that stood until earlier this year is built. Also this year, the U.S. Forest Service establishes the A-frame shelter that still stands.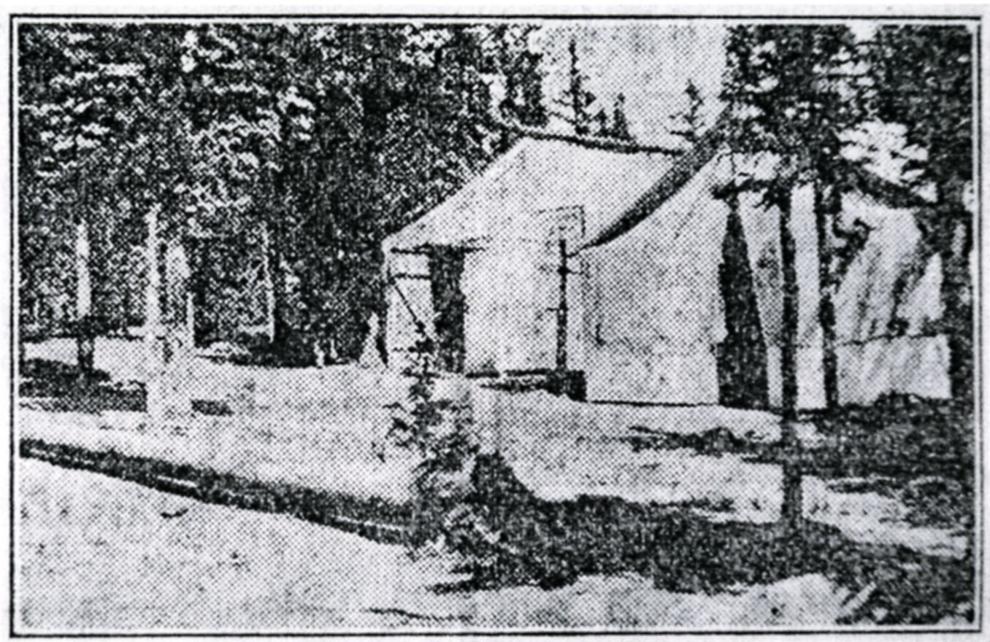 1964: The Mennonite Church takes over the Forest Service lease for Barr Camp, which had suffered vandalism in recent years. Mennonite caretakers commit to stay only in the summer. Damage would continue in their absence, leading the Forest Service to consider razing the property in the 1970s.
1978: A picture in The Gazette shows a 31-year-old Monte Barrett at Barr Camp, where he started working as a caretaker under an outfit called Adventures Ltd. Barrett, who died in 2018, would be credited with starting today's tradition of year-round caretakers at the camp. A nonprofit would be created in the 1990s. About 2,500 overnighters would be booked annually, along with an estimated tens of thousands of more hikers stopping for a break, sustenance and friendly faces.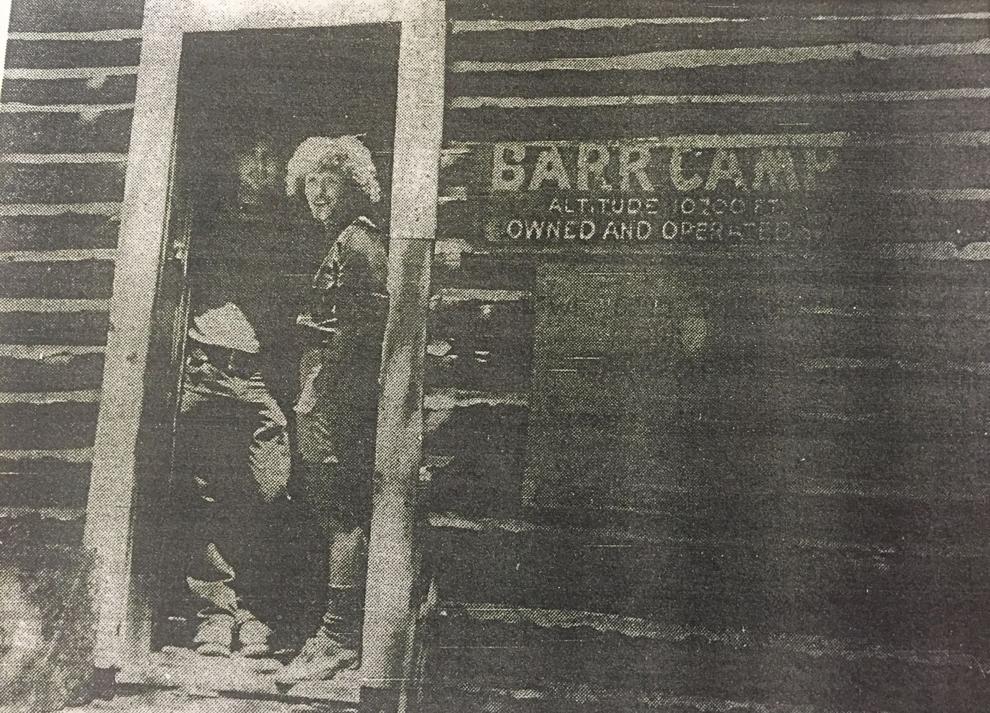 1990: Scenic rides on the Incline end. A rock slide later causes extensive damage, complicating efforts to ever reopen.
1995: Friends of the Peak forms, a volunteer group aiming to address erosion and trail issues on the mountain.
1999: No trespassing signs are seen at the Incline, a clear message to runners who had found prime training ground on the private, abandoned railway. A multigovernment collaboration would launch to plan a legal, public future for the Incline.
2011: A volunteer group emerges to advocate for access and help maintain the Incline. Incline Friends would later also focus on worsening damage to Barr Trail's lower portion.
Feb. 1, 2013: The Incline becomes officially legal to hike, and word would spread around the world about it being a one-of-a-kind fitness destination. This would bring never-before-seen crowds to Barr Trail, its lower stretch used as a return route from the Incline's halfway point and summit.
May 16, 2020: A temporary detour is announced for the final stretch of Barr Trail, one that would extend through the end of the year and into the next summer while a new visitor center atop Pikes Peak is under construction.
June 30, 2021: The ribbon is cut on the Pikes Peak Summit Complex.
Source: Eric Swab and Gazette research