The day was windy. For the red-tailed hawk named Lady, it was no day to hunt.
But Roger Tucker, a master falconer in Colorado Springs, wanted to test his apprentice and her bird. So out he went with Deanna Curtis, following a dry creek out on the plains, expecting Lady to not bother fighting the wind, to instead ride it away in her search for jackrabbits and cottontails.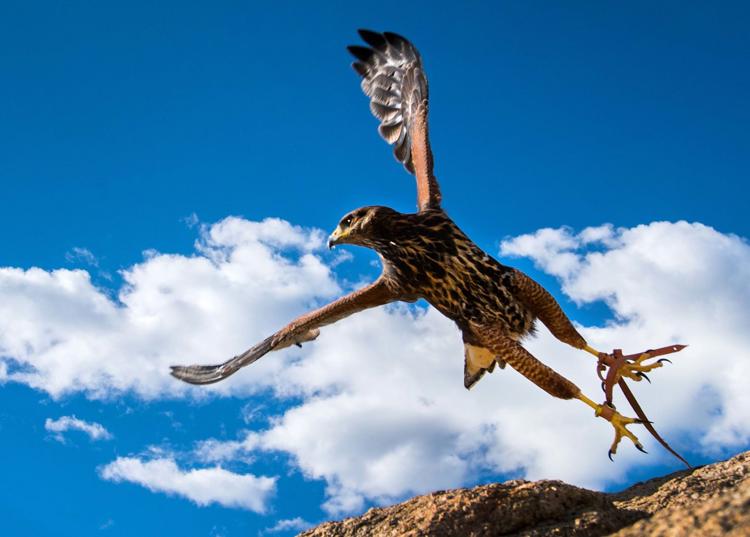 Tucker was amazed by what he saw.
"Her bird just floated in the air, maybe 100 feet over her head," he says. "Just followed her all over the place."
That's when he knew Curtis had it.
Now, 13 years later, she is a master herself — the first woman with that rank to oversee The Broadmoor's falconry program, the resort proudly states in a news release that invites guests to meet her and the raptors she tames.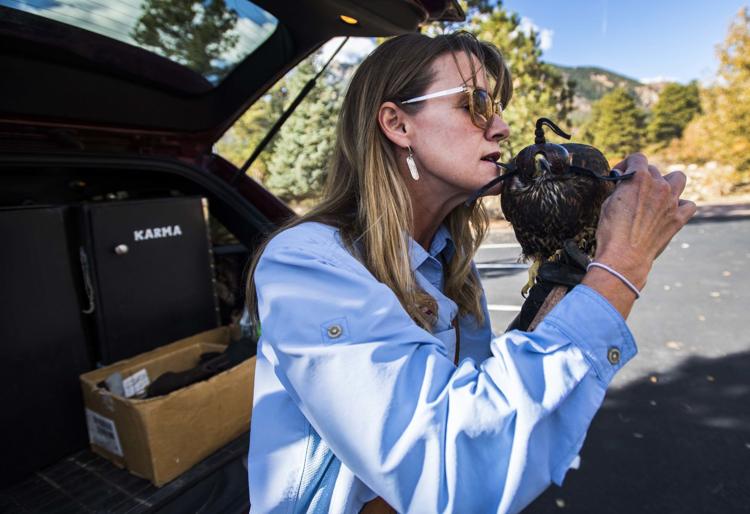 She came to the post after serving as the first female president of the Colorado Hawking Club. She remains an active officer with the North American Falconers Association, well aware that she is an uncommon sight in "the sport of kings," believed to have only about 4,000 participants across the U.S. and fewer than 200 in Colorado.
Onlookers have seen her become a role model. They put her in the same company as Lauren McGough, the Oklahoman and friend of Curtis seen recently on "60 Minutes" flying golden eagles by horseback in Mongolia, a birthplace of the practice thousands of years old.
"Deanna has really set the standard for women to participate," says Tucker, the Falconers Association's regional director.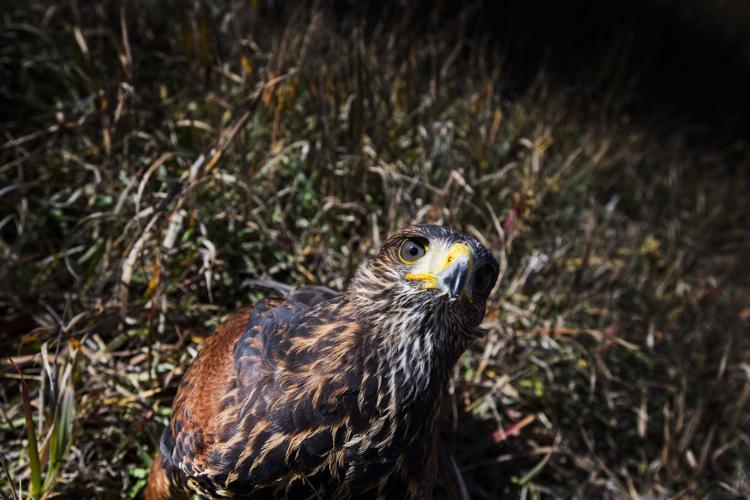 Says Colorado Hawking Club President Matthew Gould: "A lot of people got introduced to falconry at a time when it was a lot of older guys. I think there's been a change, and she's definitely a major contributing part of it."
Curtis, though, feels conflicted by the praise.
"I don't want people walking away (saying), 'Wow, she was a female who did this!' I want them to say, 'Wow, Deanna was a great falconer!' That's what I want them to walk away with."
At The Broadmoor, she wants people leaving with a newfound appreciation. Now high in the hills above the hotel, she wants them to admire Maverick, the Harris's hawk soaring and returning at her command.
Later, she leads visitors to the birds' keep, introducing them to Cliff, the peregrine falcon. He's perched on Curtis' gloved hand as she lends a brief history lesson: "It dates back to the medieval period, where everybody had a raptor. Your social class would depend on what kind of bird you would have. The king would have a peregrine."
For as few as this nation's falconers are, far fewer get paid to train. "Hey guys, I'm going to work, but I'm happy about it," Curtis told her dogs on this morning. The Brittanys, Wilson and Riley, are other hunting companions, luring game for the red-tailed Karma.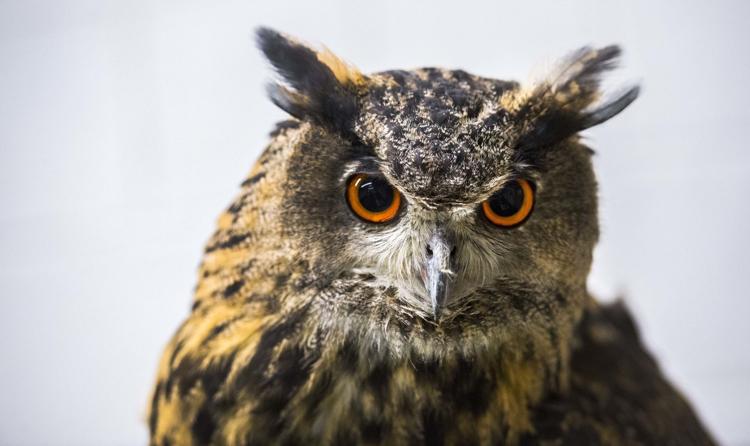 As happy as she is to educate, Curtis is happier when she's out on those plains, feeling one with nature and the deep past.
"I was in Wyoming this last week and a half ago," she says. "I'm out there by myself, flying my hawk, pronghorn in the distance, overhead are the sandhill cranes ..." She stops, searching for words and clenching a fist.
"It touches your heart in a way that nothing else does. To see this predator-prey relationship, this ancient, ancient thing. It's very rewarding."
This romantic world in which Curtis finds herself came out of a more mundane place: a Cub Scout meeting. Her boys were 8 and 6, listening to a man speak about raptors and conservation.
"I'd like to introduce you to a friend of mine," he said, as a Harris's hawk came whooshing over heads.
Curtis was more jubilant than the kids. She asked the man how she could get involved, and before long, she was tending to the birds for a nonprofit.
She had always envisioned herself like this, caring for animals.
"I wanted to be a veterinarian," she says, recalling her childhood in rural Oregon, before chuckling to herself. "Then I met boys."
In Denver, where she had moved for her then-husband's job, she was a stay-at-home mom. "I went from stay-at-home mom to crazy falconer lady."
She spent two years as an apprentice, another five as a general, rising through the ranks and forging this bond known by men in the days before Christ.
She learned when to reward the birds and when not to. She learned how to manage weight, how one too heavy would not fly and one too light would not have the energy. She learned how to treat maladies and how to set up hunts. How rabbits knew to go against the wind to slow their predators in the sky, and how they retreated to barbed-wire fences. She learned how frequent these hunts needed to be, at least three days a week.
But before she went on this decadeslong pursuit of mastery, Curtis waited.
She waited for her boys to grow before she started raising another species. She started her apprenticeship five years after that Cub Scout meeting, hoping by then they could understand, really understand.
"I wanted my boys to see that women should be following their dreams," Curtis says. "I wanted to make sure they were at an age where they could appreciate what I was doing. I wanted them to see that women should follow their dreams as much as men should."
Yes, that's what she wants her onlookers to see: more than a woman falconer, a person following a dream.