We tend to think the best gifts come from the heart. It's the thought that counts, indeed.
And it's the thought we find so admirable among our fellow Coloradans. The authenticity. The ingenuity. The craftsmanship. The sort of pioneering spirit that built this state.
It's no wonder "Colorado-made" is the theme of our gift guide every holiday season. We're again celebrating the hands, minds and, yes, hearts of this fine state:
Adventurist Backpacks
A backpacking trip around the world inspired husband and wife Kelly Belknap and Matilda Sandstroem to create their minimalist backpacks. After meeting many families struggling with hunger, they began to make meals, stuff them in their backpacks and give them to families they met along the way who were in need. After returning to the U.S. and learning about the millions of families here who struggle with food insecurity, they founded Adventurist Backpacks Co. For every backpack, sold they provide 25 meals to families across the country through their partnership with nonprofit Feeding America.
Colorado connection: The brand was founded in Capitol Hill, Denver.
Price: Less than $100; adventuristbackpacks.com
Love Her Leggings
Tara DeAngelis scoured Como Creek in the Rocky Mountains for aspen leaves this year. Not to press between the pages of a book, but as inspiration for her high-waisted, eco-friendly, compression yoga leggings. The gorgeous, buttery yellow and steel gray pants are printed using solvent-free sublimation inks and feature EcoPoly fiber, which requires much less energy and water use during manufacturing. And these pantaloons are made to order by hand. DeAngelis offers many stylish leggings in her Etsy shop.
Colorado connection: The design studio is in Boulder.
Price: $94; search for loveherleggings at etsy.com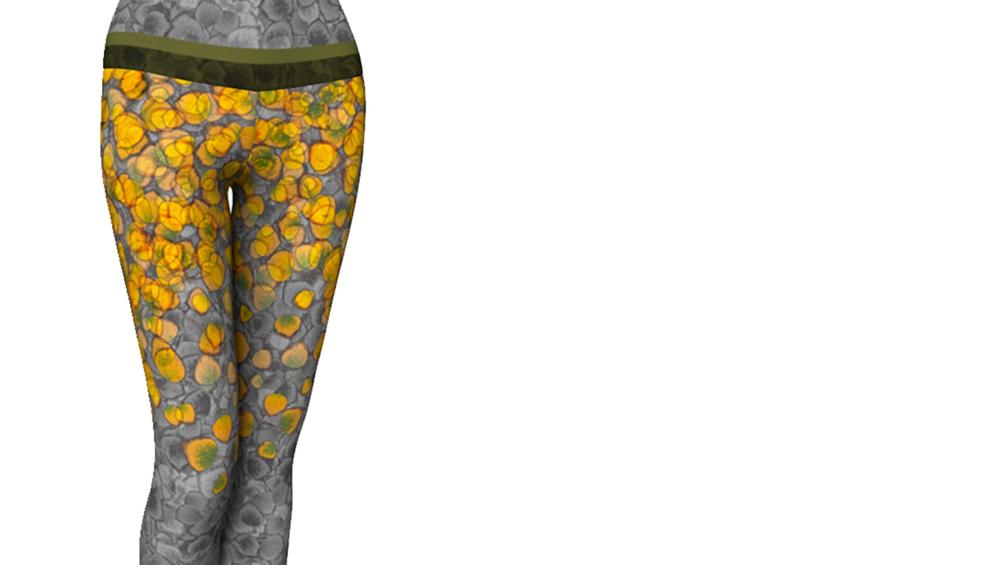 Colorado Hammock
Chris Sawyer has always loved a good hammock. In 2014 he started his own company, specializing in classic hammocks, double hammocks and hammock chairs woven by hand on a loom and made with recycled materials. Want yours in a particular color? No problem. They can customize it. And they also sell $35 camping hammocks made from parachute ripstop fabric. Studies have shown the gentle rocking motion of a hammock makes people fall asleep faster and sleep more deeply.
Colorado connection: The company is based in Colorado Springs.
Price: $100-$135 hammocks, $85 hammock chairs; coloradohammock.com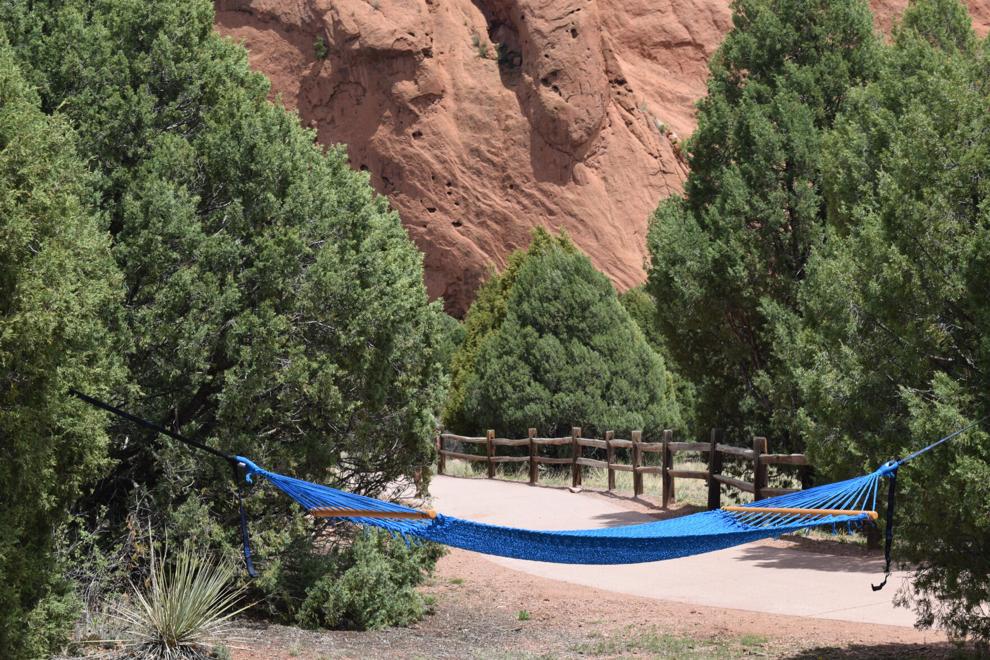 Frontera Silver
After falling in love with the art of metalsmithing seven years ago in central Mexico, artist Chayse Romero opened a Durango storefront in 2021 to showcase her work. Her pieces all connect their wearer to a sacred place, plant or story in the form of custom wedding rings, bolo ties, necklaces, earrings, bracelets and cuffs. All the sterling silver is recycled and the stones are ethically sourced. Bolo ties are made with gorgeous stones, and her wedding rings feature such natural iconography as the San Juan Mountains, waves of water and starry nights.
Colorado connection: The store is in Durango.
Price: Prices vary; fronterasilver.com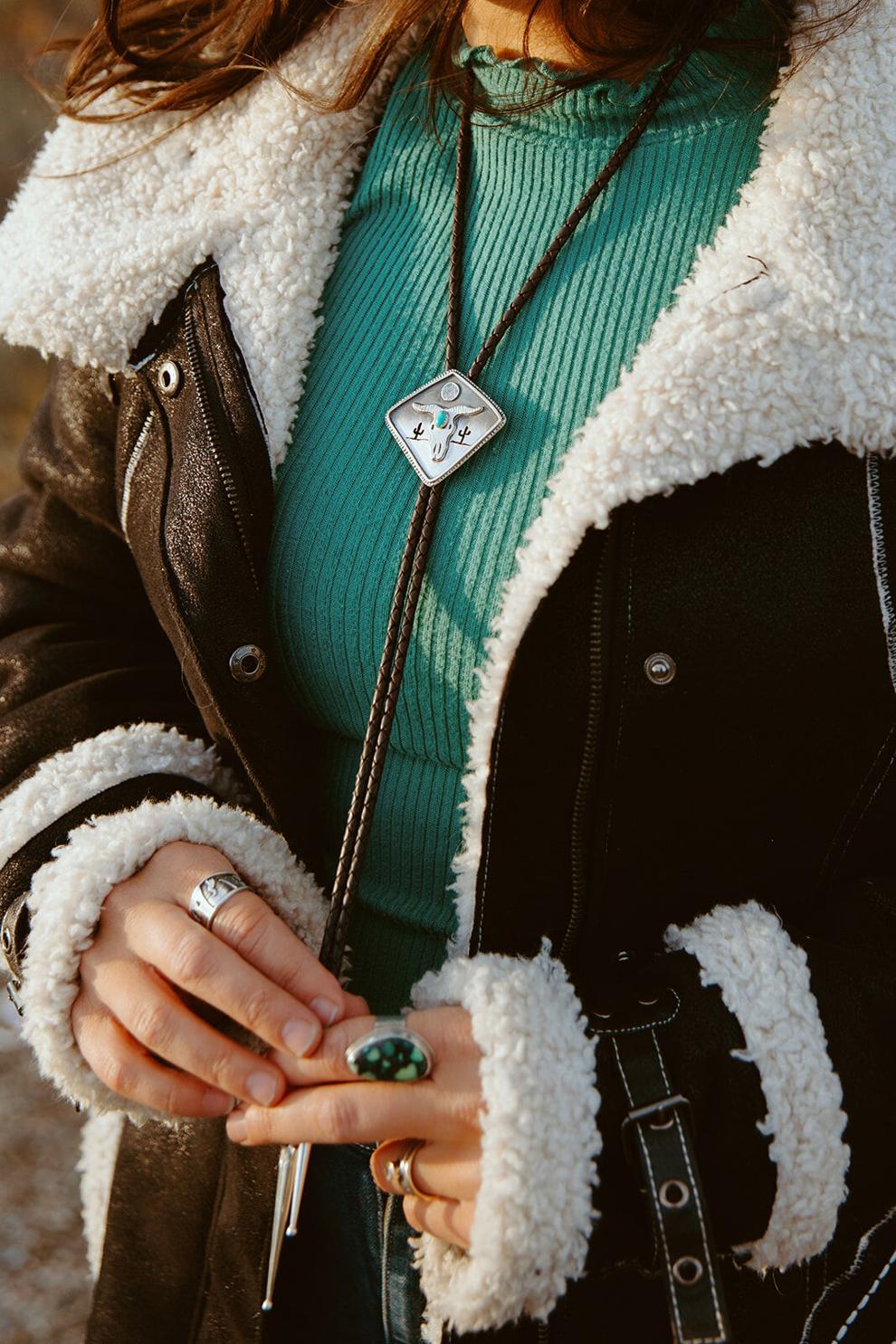 Hummingbird feeders by Laura's Glass Garden
Colorado is a mecca for hummingbirds, as well as those who love them and dutifully make their favorite sugar water throughout the summer months. Those folks will love watching for the tiny, hovering miracles all the more when they hang a handcrafted feeder made of an antique green bottle emblazoned with artwork by Colorado artists. The feeders are 9 1/2 inches tall with an 11-ounce capacity. Artists include Jayne Patterson, Monica Beltran and Laura Garden.
Colorado connection: The small business is in Evergreen.
Price: $44; besthummingbirdfeeder.biz/home
"Colorado's Highest: The History of Naming the 14,000-Foot Peaks"
Great for your buddy passionate about mountains or history. Even better for your buddy passionate about both. Those are two passions of John Fielder, who is, of course, most passionate about photography. His images pair with historic ones in this beautiful, bulky book about the state's biggest mountains. Jeri Norgren provides a detailed look at the namesakes, complete with old, daring tales of adventure.
Colorado connection: Fielder has spent more than four decades capturing Colorado's landscapes in pictures seen on walls and coffee tables everywhere. Norgren is a Denver native.
Price: $50; johnfielder.com
Marble Distilling
The white, gleaming stone from the Colorado town called Marble is responsible for the likes of the Lincoln Memorial and Tomb of the Unknown Soldier. Nowadays, it's responsible for some award-winning vodka — a secret ingredient no other maker can claim. Marble Distilling's stuff is born from Crystal River water filtered through that fine, Yule marble. Along with its flagship vodka, the distillery bottles tasty blends with coffee, ginger and lemon.
Colorado connection: You can find Marble Bars (yes, cut from that marble) in Carbondale and Aspen.
Price: Bottles $40-$75; shopmarblespirits.com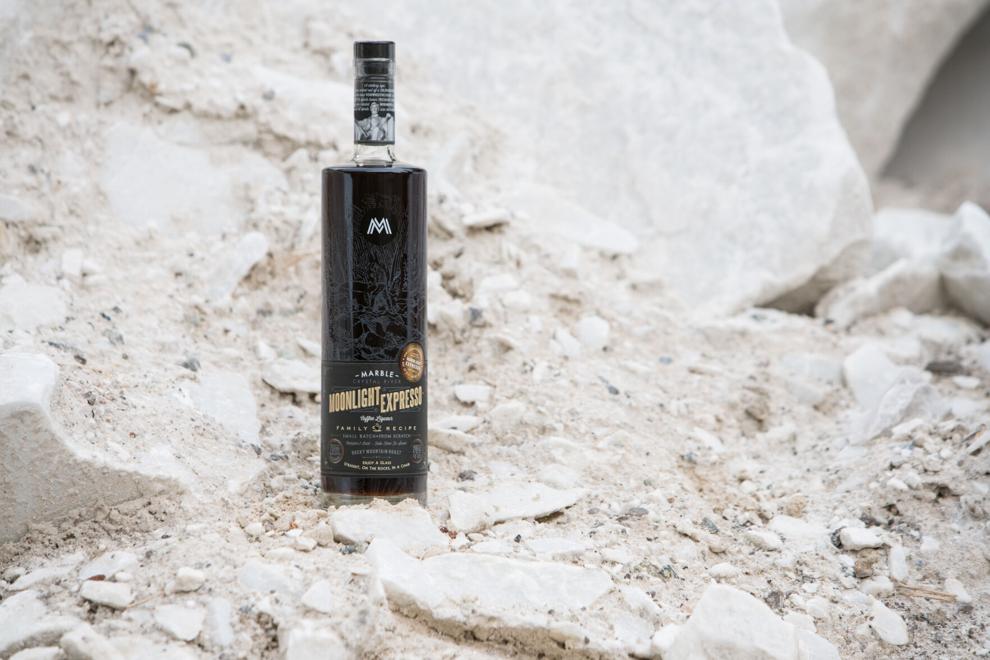 Denver Mint coins
Only two government facilities make the economy's coins in circulation: one in Philadelphia and one in Denver. In the Mile High City, it's a tradition more than 100 years old, in line with the silver and gold booms. And it's more than just money here. The Denver Mint also produces collectibles at the heart of one of America's oldest pastimes. The downtown gift shop sells modern and vintage coins and sets.
Colorado connection: The Denver Mint's first silver and gold coins were struck in 1906 at the facility between Colfax and 14th avenues.
Price: Prices vary; usmint.gov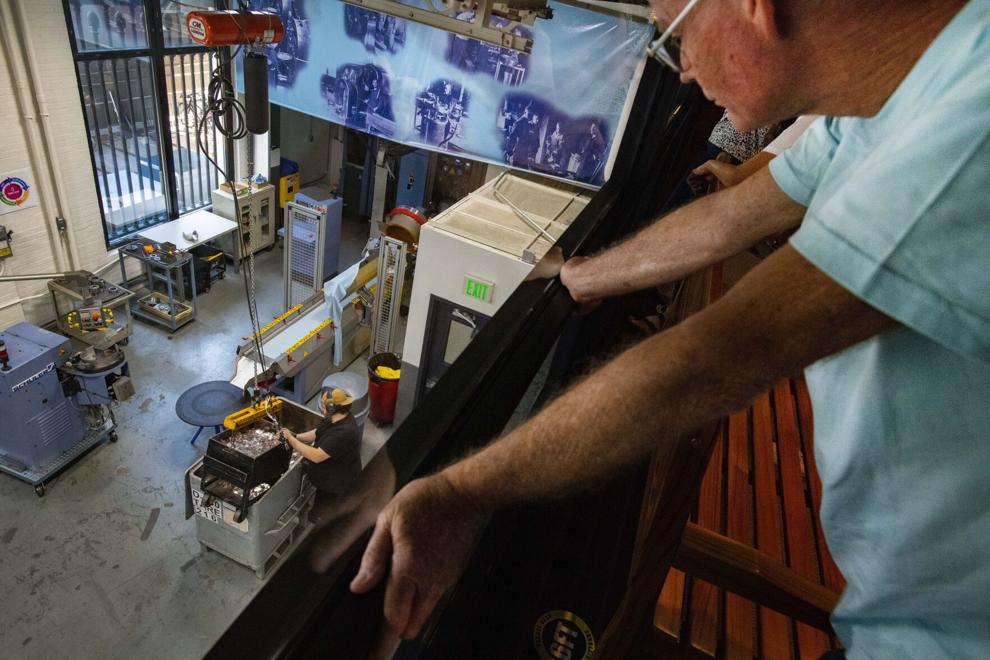 Dinner at Buckhorn Exchange
"What better gift to give than a piece of delicious history?" That's the question on the website of Denver's oldest restaurant. Online, you can buy a gift card that is mailed along with a brochure and menu — previews for the unforgettable experience you're providing. Once a go-to for Teddy Roosevelt and Buffalo Bill and now a stop for the rich and famous on tour, the Buckhorn is as much a museum as it is a restaurant. Game and cocktails are served among exotic taxidermy and artifacts from Colorado's early days.
Colorado connection: In 1893, Henry H. Zietz established the restaurant still at its original location, on the corner of Osage Street and 10 Avenue.
Price: Steak dinners for two start around $100, individual entrees $30-$60; buckhorn.com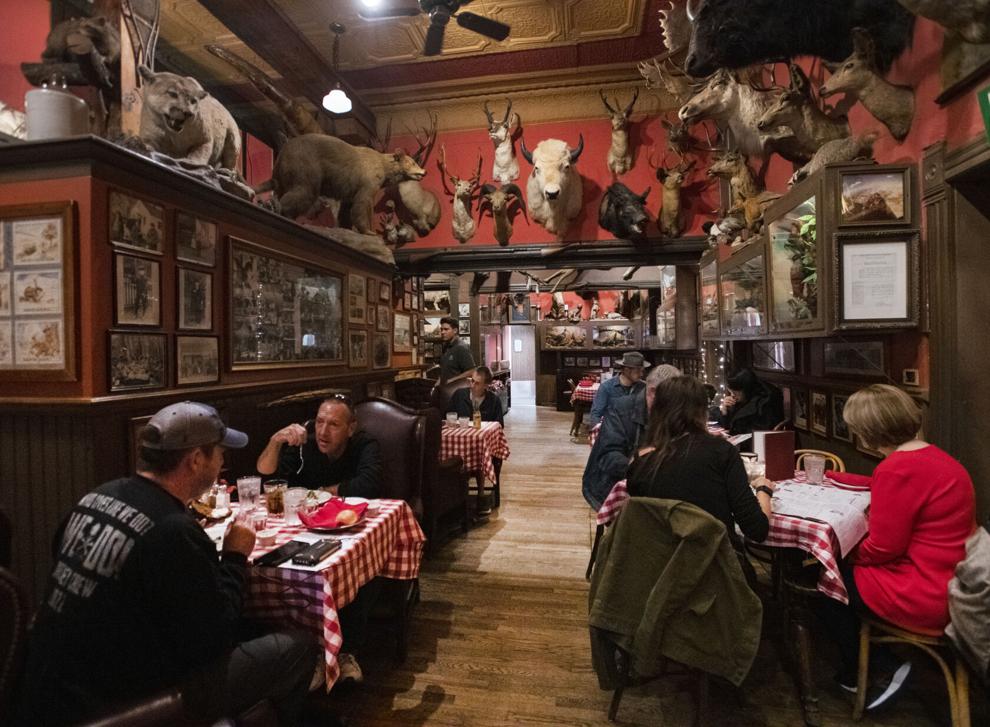 South Creek Ltd. bamboo fly rods
So, you'll have to join a line — a line with a waiting time of about three years at last check. That's if you're feeling super generous and seeking a custom bamboo fly rod made from the hands of Mike Clark, who's been perfecting the craft for 40-plus years. He's a renowned master of the rod wielded by the sport's purists. You might also check his shop for new or used bamboo fly rods for sale; inventory has been catalogued on South Creek Ltd.'s website.
Colorado connection: Clark works and sells from his longtime storefront along Lyons' Main Street.
Price: In-store rods ranging between $1,000-$3,000, custom orders starting around $3,000; southcreekltd.com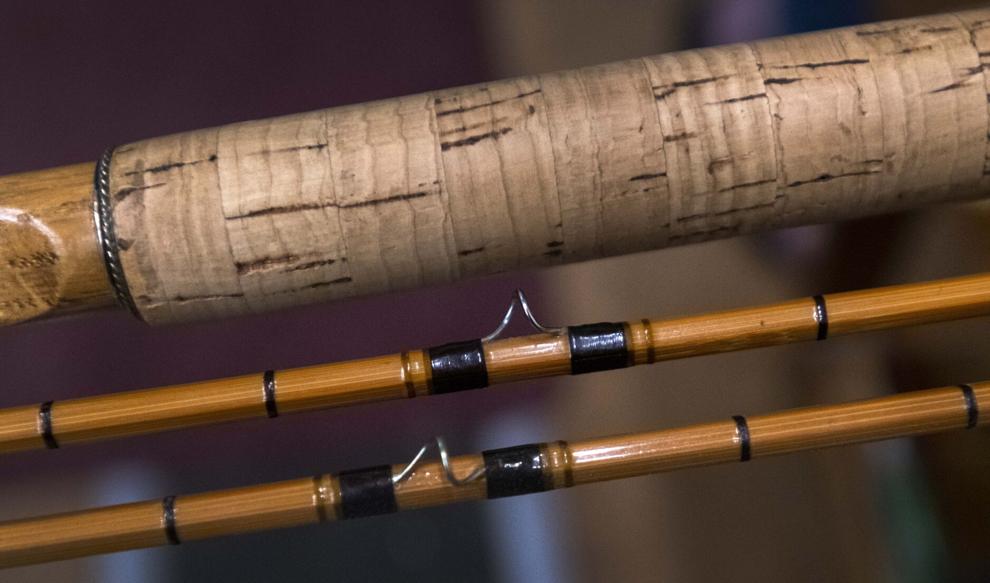 Cocktail Mixes
Get the party started with Infuse-Able cocktails, craft mixes created by Kim Barnes. These DIY drinks begin with mixtures of dried fruits, spices and sugar packaged in mason jars. You'll add spirits, wine or a nonalcoholic beverage to the jar, then place it in the refrigerator to infuse for three days. The dry ingredients and spices can be infused twice, making eight to 16 servings. A favorite for the season is Yuletide Yeti — Mulling Spice, with dried orange slices, five spices and brown sugar molded into a footprint of Bigfoot.
Colorado connection: Barnes operates her business in Colorado Springs.
Price: $21, infuseablecocktails.com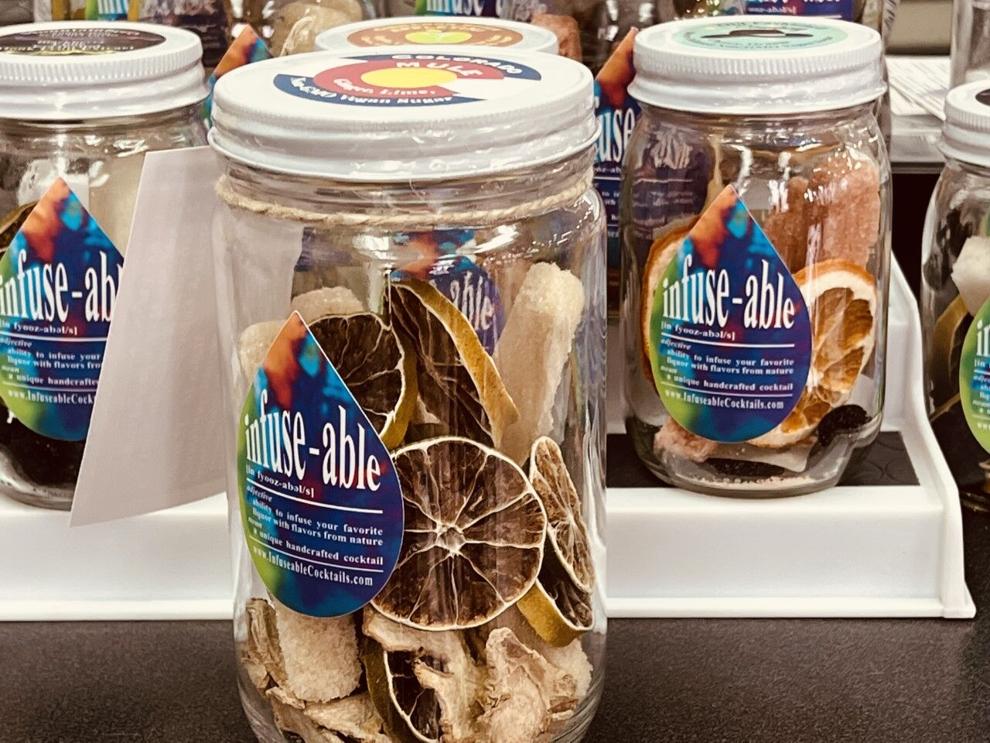 Watering Spikes
These decorative, whimsical ceramic spikes hydrate your garden and look cute doing it. Unlike watering bulbs, they are designed for filling from the top, so roots will not be damaged when they are inserted in the pot. Use for indoor planters or small outdoor gardens. Some designs include hiking gnomes, kittens, dogs, snails and mushrooms. The bright, durable finishes keep these plant companions looking great season after season. They are handmade in the Mudroom, the Mountain Mudworks studio.
Colorado connection: Mountain Mudworks operates from the Mudroom studio in Colorado Springs.
Price: Starting at $22, mountainmudworks.com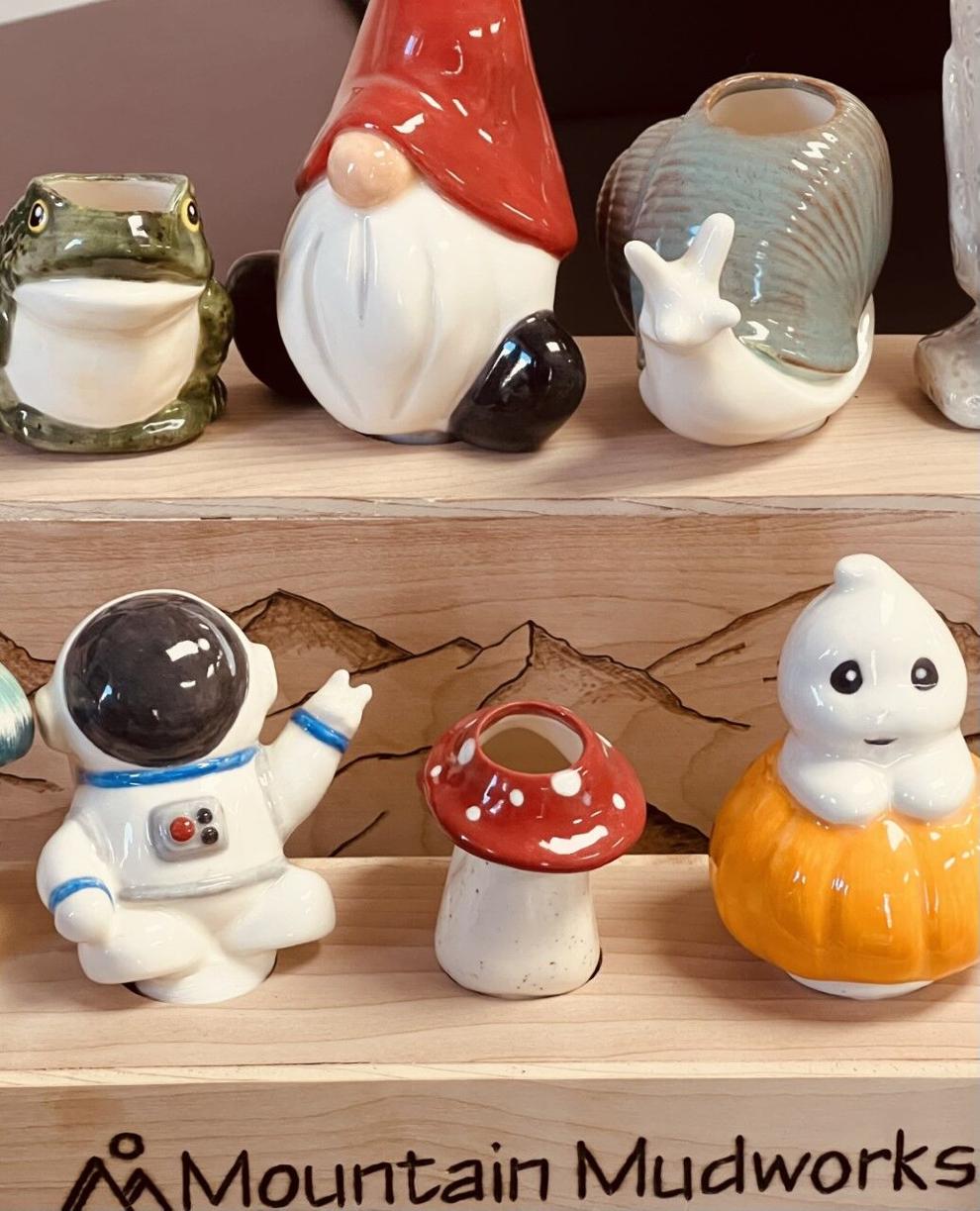 Woodland Animals Home Décor
Mountain lions, wolves and bears — oh my! Exquisite wooden three- dimensional figurines are laser-cut from six layers of Baltic birch, which are hand-sanded and stained in multiple colors. Silhouettes of forest scenes are inset inside. They are designed as home décor and are stunning conversation starters. Four forest animals are featured in various sizes. Not into four-legged creatures? Maybe a three-dimensional hiking boot would bring a smile to the mountaineers on your gift list.
Colorado connection. Woodshop is based in Colorado Springs.
Prices: Starting at $27, solterraworkshop.com
The Chair Project
Adorable art chairs, representing the little preschoolers at CPCD Head Start, have become a signature collectible symbolic of the education nonprofit. Head Start alums fondly remember starting their school lives in chairs just that size. For eight years chairs have been painted, some whimsical, some with the children's little hand prints, some with nature's colors. Money raised goes back into the programs.
Colorado connection: Local artists and little folks have painted the colorful chairs over the years. For 2022, artists were from Ent Credit Union with chairs reminding them of their own childhoods.
Price: $250 and it's all tax deductible including Colorado Child Care Contribution Tax Credit, an automatic 50% credit ($125) on state taxes; www.cpcdheadstart.org/chairs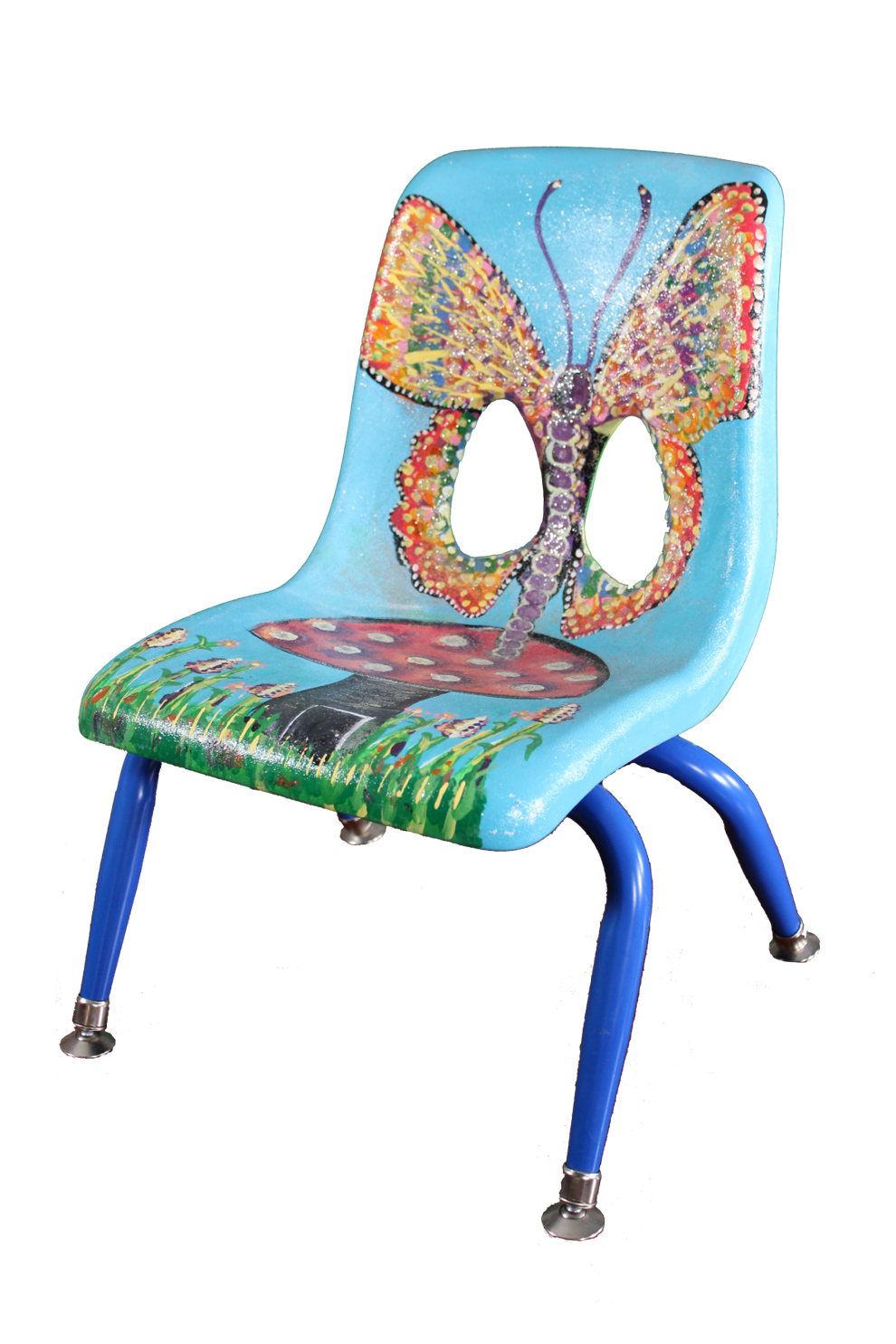 Hunter's Hope Soaps and Candles
A gift with a beautiful story and wonderful scents. Hunter's Hope was created to empower the developmentally disabled and indeed, Hunter is real, a "quiet, kind, funny" Colorado Springs native and high school graduate diagnosed on the autism spectrum. His mother and sister-in-law had made soaps and sugar scrubs for gifts, with Hunter choosing colors and scents, including his favorite Larkspur Lavender. Then they became a business team with shoppers loving the bath products and the special, even personalized, candles, now in shops all around the state and on Etsy.
Colorado connection: Hunter, his family and his friends make up the Colorado Springs business.
Price: $8 to $50; huntershopesoaps.com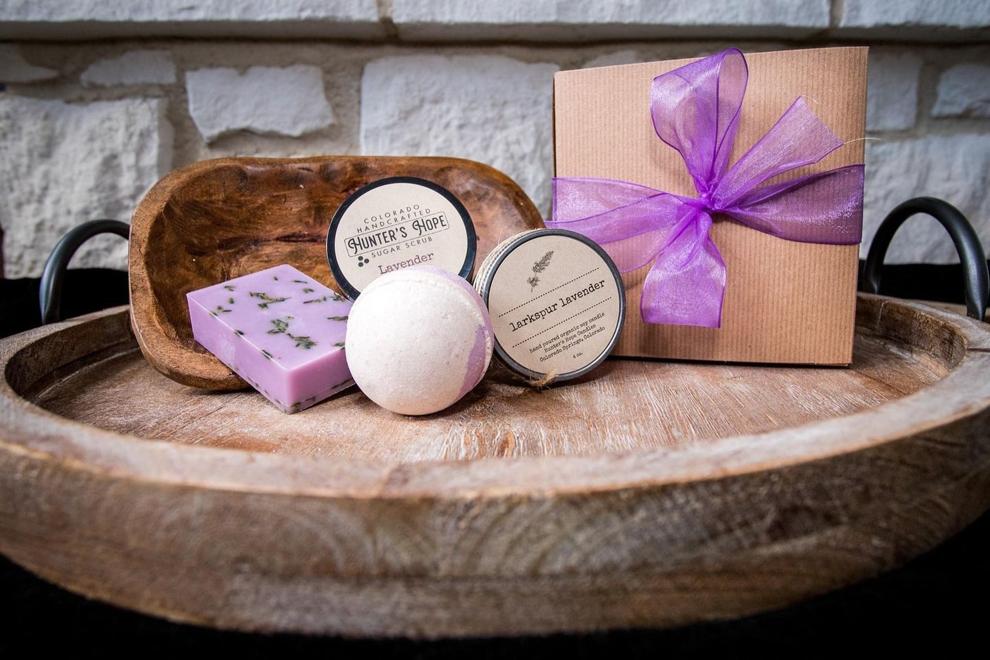 Be a Good Person collection
Negativity in the world inspired a Be a Good Person (BAGP) collection of clothing and even a door mat. Hoping "to make the planet a better place," the Denver brand spreads optimism and encouragement with a simple phrase. Since 2016 they have helped nonprofits like Make-A-Wish Foundation with more than $825,000. And last fall they partnered with the Denver Broncos for a "kick-off collection" with streetwear BAGP and Broncos logos. Downtown shop in Denver, 1360 27th St., RiNo, and online.
Colorado connection: A positivity lifestyle brand created in Denver.
Price: Varies according to items in the collection, from shirts and sweats to hats and socks.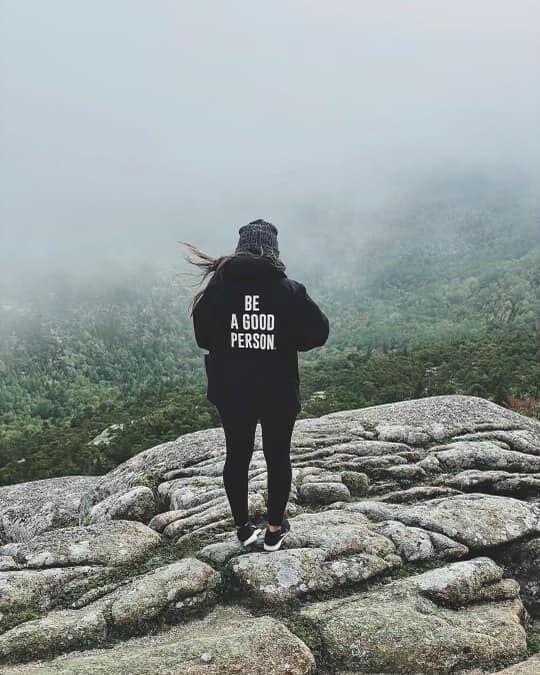 Alpacka Raft
Thor Tingey wasn't the biggest fan of his mom Sheri's sartorial creations as a kid, mosty because it was tough to play it cool in school wearing homemade clothes. Then he grew up and returned from a 600-mile land and river traverse of the Alaska Range with horror tales of hypothermia and bailing water from a pool-toy-like blowup raft. He asked his mom — a professional outdoor clothing maker — if she could create a raft that was small, lightweight and sturdy. More than 20 years later, their company offers a range of inflatable watercraft that pack down to roughly the size of a Nalgene bottle.
Colorado connection: Company is based in Mancos.
Price: $695 and up; alpackaraft.com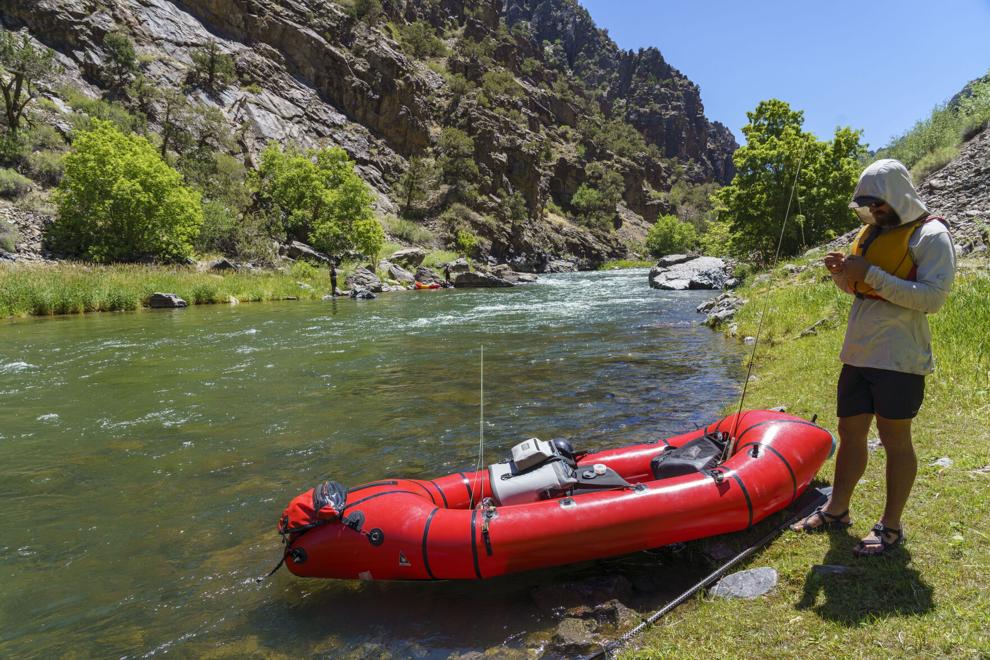 Kickin' Back Canine Nip
Cynthia Bullock originally created Colorado Kitty Pot catnip as a charity side hustle to help support her nonprofit, Harley's Hope, which offers financial and other services aimed at keeping pets and owners together through times of hardship. When she learned the herb was known to have a beneficial, calming effect when ingested by dogs, she expanded the line to include Kickin' Back Canine Nips and Chill Pills 'nip-based chew toys. The loose-leaf blend of doggy catnip and chamomile comes in different sizes, in handmade bags and collectable, reusable metal caviar tins.
Colorado connection: Both the company and the charity it supports are based in Colorado Springs.
Price: $8.99 and up; harleys-hopefoundation.org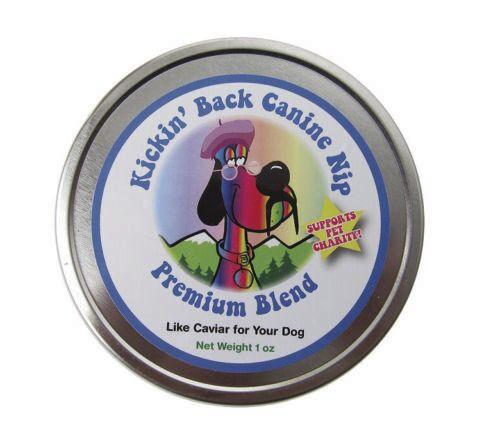 Phoenix Fiber Mill
It started in 2012 with a California-transplant family of five, a handful of rescued alpacas and a vision about how to make the world a better place — through altruism, foster care … and cozier feet. Now with a family of 14 and a milling venture that reaches well beyond the Centennial State, the founders of Phoenix still focus on, and defer to, the lowly accessory that put them on the map. "It took literally five years to design, engineer and manufacture our first style of alpaca sock (because) we really wanted the perfect alpaca sock," says Trintje Vounov, oldest daughter of company founders Karen and Michael Dietrich. Well, mission accomplished.
Colorado connection: Company is based in Olney Springs.
Price: $24.99 and up for alpaca socks; phoenixfibermill.com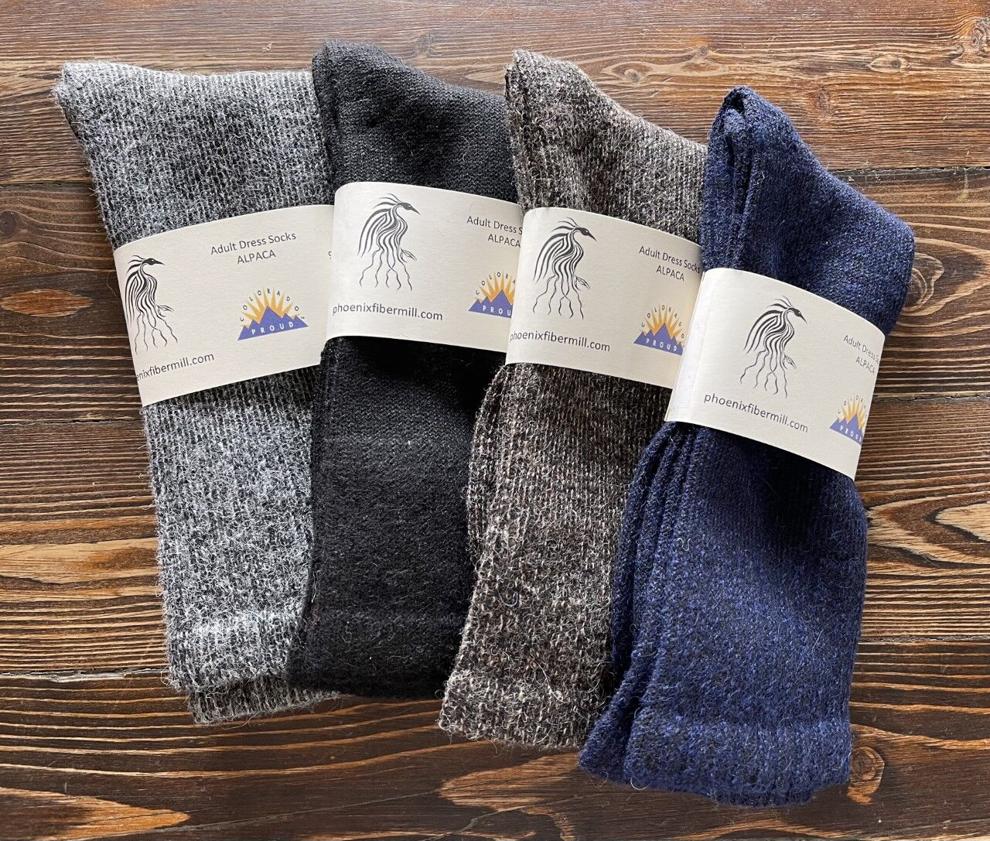 Thirsties Baby
Whether or not you know someone expecting the kind of holiday delivery that doesn't come with a gift receipt, this oh-so-adorable brand is a great resource for recently expanded families that have opted, or are considering, the cloth nappy route. The eco-conscious company also sells diaper covers, accessories and other reusable products, and is active in giving back to the community, including cloth diaper banks.
Colorado connection: The company is headquartered in Loveland and all products are 100% made in Colorado.
Price: Cloth diapers start at $15.30, covers at $13.95; thirstiesbaby.com
Contact the writer: 636-0270