It's easy to feel like a noob at Colorado's famous ski resorts. That's why we asked the locals for tips.
Consider this your insider's guide:
Mike Daly, Keystone Ski Patrol director
The Keys: There's a couple of places where if it's good, it's incredible. That's the Windows and the Outback.
The Windows, it's hike-to terrain, and you drop into around 30 degrees of tree skiing with some windows in it. When you get in a storm cycle, the place is incredible because people don't want to hike that much at Keystone, so you'll be getting fresh turns every time for a short 10- to 15-minute hike. The downside is it's south-facing. But if you can get it before the sun really bakes it, it's incredible.
The Outback is the same thing. It's hike-to and if you know where to ski, every run can be a fresh powder run, even a day or two after a storm. That's the best part about Outback.
Where else: I'm usually gonna go hike the bowls out in Bergman and Erickson. The nice thing about those, they're longer hikes, and then you can ski down into Independence Bowl. There's guided cat skiing there, but there's very few people skiing out there. It's close enough to a backcountry experience in a safe environment.
For later: The Snake River Saloon is great and it's right at Keystone. They've got a steakhouse on one side and a bar on the other side, and they have live music there. Down in Silverthorn, the Angry James is a small brewpub that's just a really cool local vibe with really good beer.
When to go: In March we can get some really good spring storms.
Wendy Fisher, Crested Butted, former Olympian and freesking extraordinaire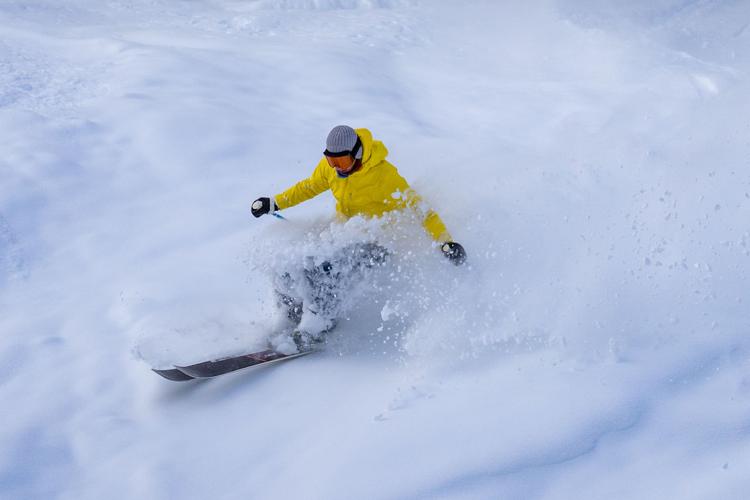 Why CB: It's steep and technical. ... Other places have big, open bowls and lots of acreage, but that doesn't really do it for me. I'd rather have steep lines, technical aspects of trees and drops and stuff like that.
Her move: The T-bars, the North Face lift and High lift, are why people live here.
The High lift has Big Chute, which is midway up. It has a pretty steep entrance — a fun chute to ski.
There is so much off the North Face, I think anything is amazing. But it's a complicated back area; it took me forever to figure it out. You definitely have to be aware of super steep drops, where if you fall, there are consequences.
Hawk's Nest and Sock-It-To-Me Ridge, off that is really steep and awesome. ... If you're new and don't want to get super disoriented or hike too far into the area, off Hawk's Nest you can keep skiing down to the next descent called Last Steep and take another exit down to the East River Lift.
When to go: If you're looking to access the T-bars, I would say second week of February to toward the end of March. Avoid spring break if you can. That's when we get our most crowds.
Pre-game: Camp Four Coffee. One of the better breakfast (spots) and one of the ones that's been longstanding is McGill's. The breakfast burrito is really good. It's huge. And their French toast, amazing.
For later: Secret Stash pizza is one of the hot spots. Then there's also Bonez, which is an awesome Mexican restaurant with tons of characters and a fun atmosphere. If you want to go more high-end — but you need to make a reservation — The Sunflower is an awesome farm-to-table restaurant.
For later later: We call it the cocktail cabin, The Dogwood. Such yummy drinks. Kochevar's Saloon, that's a great local hangout. When people want to start a dance party, they end up at Talk of the Town.
Corey Lucero, tuning skis at Wolf Creek, Pagosa Springs native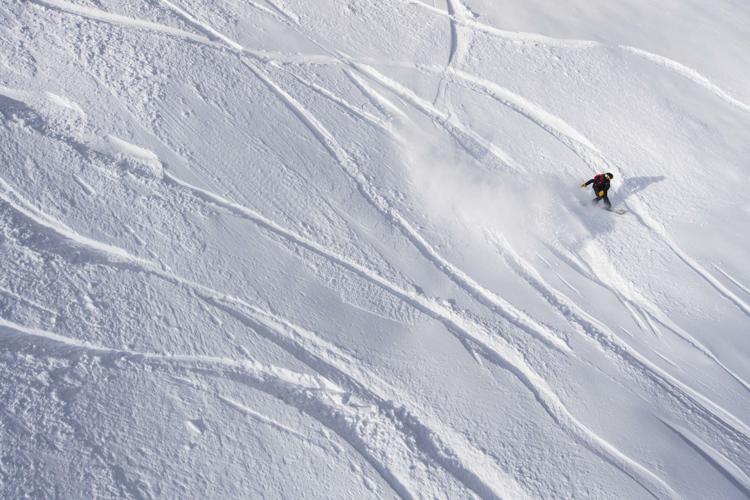 Why Wolf Creek: The amount of snow we get consistently that's easy to access. You can get fresh powder turns two weeks after a storm. You just gotta hike up Knife Ridge or Alberta Peak, and you find it pretty easy.
His move: I'll usually work my way over from Raven's Nest. Usually Alberta is not open until 1 o'clock, so I try to find powder stashes on the front side, then work my way over to the backside.
On the front side, Thumper Trees and Blueberry Hill are real good, then maybe on to Exhibition Ridge and over to Prospector (Bowl). Pitch's Gate down to Charity — that new lift opens up whole new terrain.
Pre-game: Pagosa Baking Co.
For later: Soak up the hot springs after a hard day of skiing. I'll probably end up at Kip's Grill and Cantina for some tacos and drinks. There's a new place in town, a little bit more up-scale: the Neon Mallard. It's a cool place to go for a hot toddy or cocktail.
When to go: I usually like the fall or springtime. The opportunities around here are just exponential. I've golfed, skied and even kayaked in the same day.
C.J. Mueller, Breckenridge's "original ski bum," Hall of Fame downhill career
For the bold: I don't know if it's the hardest, but probably the only run I would never consider skiing again because it's so steep and bumpy and narrow is Needle's Eye on Peak 9. If you want a challenge, that might be the place you wanna go.
Where he goes: I like the groomers on Peak 9 and 10. Peak 10 is a little steeper, and it's a little bit faster turn-around on the chairlift.
I used to be ashamed to admit this, but I really enjoy skiing Bonanza, which is an intermediate run I guess, but it's a family run. "Slow" signs all over the place and very flat. But sometimes when my knees are a little sore and I want to make some turns, I really like going there.
Same over on Peak 8. There's a family run on Peak 8, Springmeier. I really enjoy that. Then when the conditions are right and the crowds aren't too bad, I love skiing on 6 chair and Imperial.
For later: There's good pizza at Fatty's. Empire Burger, they make the burger the way I like it. And they have really good french fries.
I like the Hearthstone. The one thing I tell people you got to have there is the jalapeño-stuffed shrimp. The Briar Rose, their creamed spinach is awesome, and their creme brûlée is the way it should be.
The party: It's Napper Tandy's. The 6 Million Dollar Band comes from Denver and plays about once a month. A lot of locals dress up in retro ski gear and crazy outfits and the place gets packed.
What else: The big attraction in town — and I don't mind recommending it now that the town did a really good job of finding a good spot for it after all the controversy — is the troll. The troll has gained my favor.
Natalie Newberry, Winter Park native, ski patrol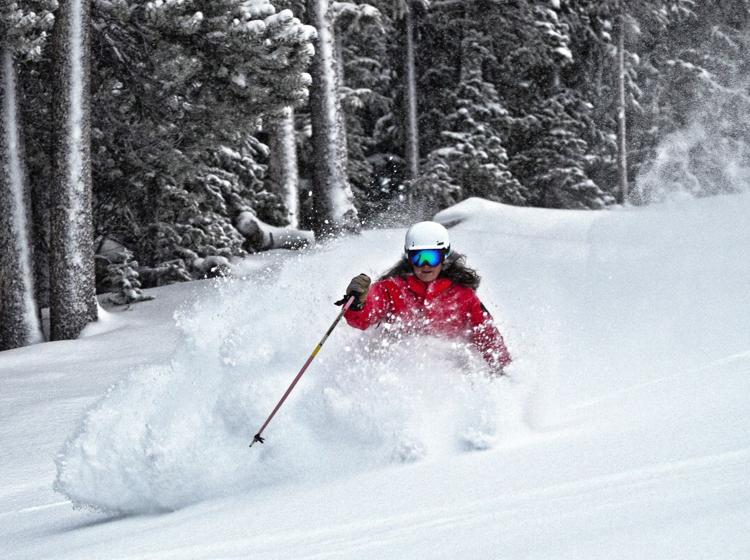 On a powder day: I try to get to the Mary Jane side right away. Try to get in line super early, because these days, everyone is all about the Mary Jane. It gets hammered fast and hard. I might have to bootpack, might have to side step, but I'm gonna get my classic line out of the way.
On the Winter Park side: I'll go for a few laps off Eskimo (Express). If the Eagle Wind is open, I love to head over there as well. And if the Cirque is open, that's what I'm gonna look for.
For later: Snoasis on the Winter Park side has a hell of a bloody mary. And then after that I like to head into town to get beers and wings. Randy's Irish Pub and Grill.You can always find a seat in the bar area it seems like, and they've got a nice big fire going.
Grab a beer at Hideaway Park Brewery and then get a hot dog from Fraser Valley Hot Dog. They have a killer cheesesteak.
For later later: Ullrs always has great live music.
Something else: I love cross-country skiing. Go out to Devils Thumb. It's fun to get in other woods out in Fraser, like the St. Louis Creek area.