Jen Masket-Valenta spent her life believing she'd get breast cancer.
It was a demon always riding in the back seat, peeking over her shoulder, whispering in her ear.
The Denver resident's fear was not unfounded. Stacks of evidence surrounded her: her mother's diagnosis in her early 40s when Masket-Valenta was 10 — she survived; the breast cancer in her maternal grandmother and great-grandmother; the deaths of her paternal grandmother and aunt due to metastatic breast cancer.
"My mom said make sure you do the checks," said Masket-Valenta, 33. "She didn't want us to one day get cancer, and with us it's not if, it's when."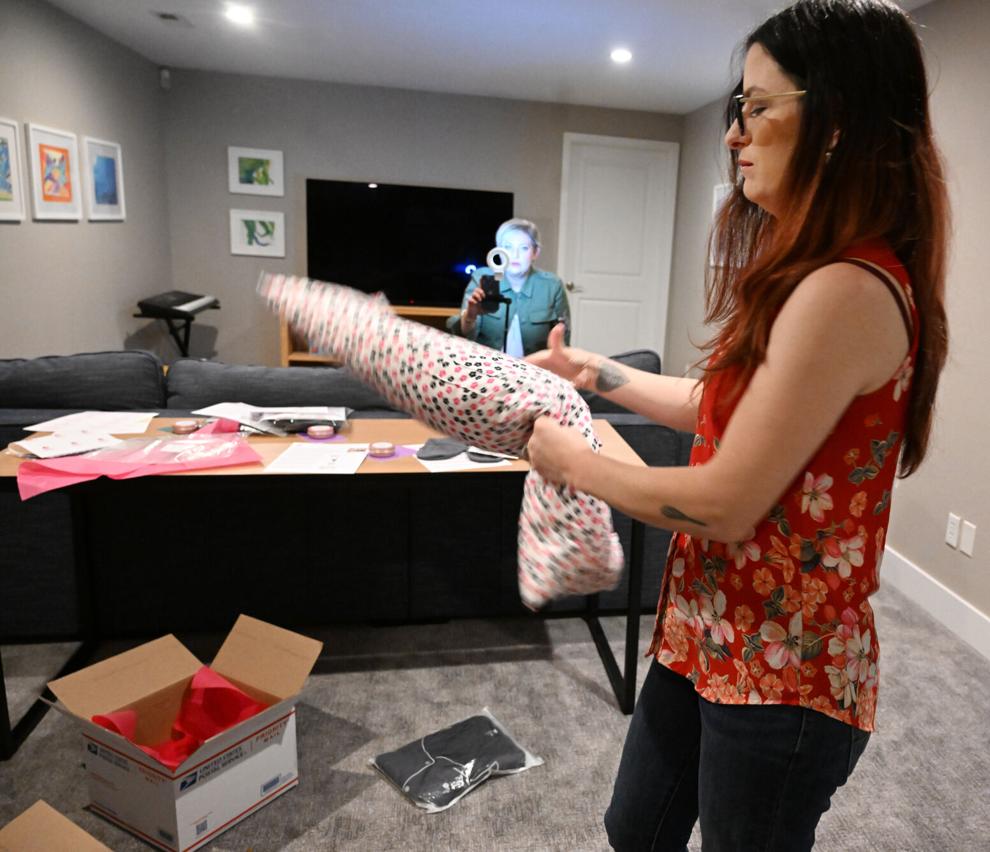 When a mother has breast cancer, her children are told to start monitoring for the disease a decade before the age their mother was diagnosed. After genetic testing in 2018, Masket-Valenta learned she didn't have the BRCA mutations most commonly associated with breast cancer. Nor did she have any of the 23 other genes linked to an increased risk of breast cancer.
But what she did find was a variance of unknown significance of a CHEK2 mutation, which is linked to a higher risk of breast, cervical and colorectal cancers. That and her lengthy family history of breast cancer, which is an even bigger risk factor than having BRCA mutations and other breast cancer-related genes, handed her a 36.7% chance of getting breast cancer. That number was 16.7% higher than the 20% overall lifetime risk for people with a family history of breast cancer in the U.S.
The information scared her, but she still wasn't sure if she was ready for a preventive double mastectomy.
"Will I regret this? There's so much fear and emotion around this and cutting off a part of your body that society says you're a woman if you have these," Masket-Valenta said. "It's a very hard decision to make. On the flip side it was important to never have the conversations with my kids my mom had to have with me about having breast cancer."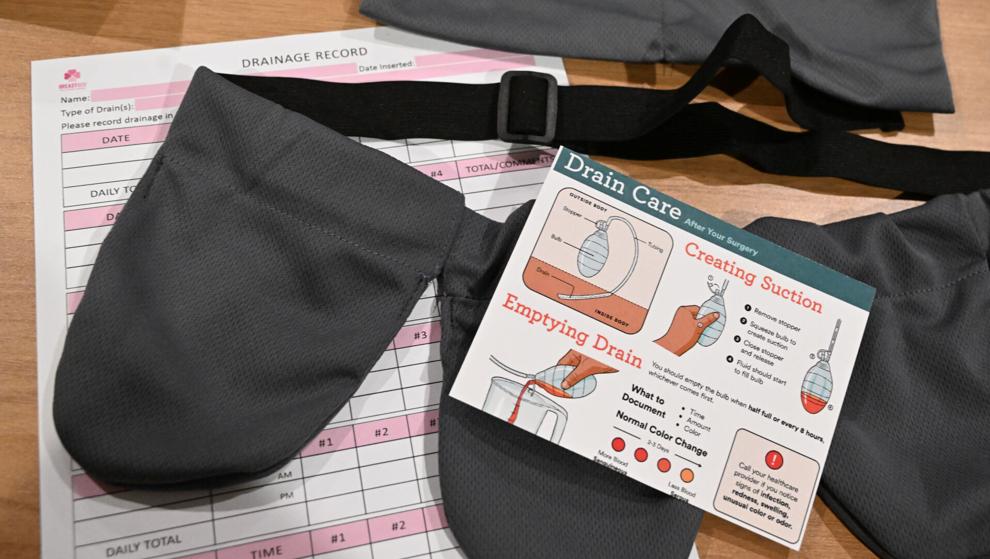 About a year ago, though, she had a breast cancer scare. And while it turned out to be irregular cells due to breast feeding, all of her doctors recommended she have the prophylactic double mastectomy due to her high risk. Her decision was made. In October, she went through two surgeries at the same time, one to do the mastectomy and the second to put in implants. Masket-Valenta wanted it done in one shot so she wouldn't have as much time away from taking care of her and her wife's two little kids.
"Going through the process was hard and scary," she said. "You go from having full mobility in your arms to not being able to do that after surgery."
Post-surgery, her lifetime risk of being diagnosed with breast cancer plummeted to less than 3%.
"Oct. 10, 2022, was the day I saved my own life," she said. "I'm proud of my decision. My biggest worry was I'd wake up and regret it. Instead I woke up and felt like this is the first time I haven't been afraid of getting cancer since I watched my mom go through it. I felt this relief."
Those surgeries inspired her to help other Colorado residents going through breast cancer, mastectomy and/or reconstruction. In February she started Breast Box — free boxes filled with $150 worth of surgery recovery items, including a mastectomy pillow, Kelly Bee Designs pajamas with pockets for drains, a drain belt and Sage & Aqua Apothecary salve. Recipients also receive a free hair wash or buzz cut from Naomi Mathias, a hair stylist at Denver Hair Design.
Masket-Valenta aspires to turn Breast Box into a nonprofit, but for now relies on sponsorships and donations. To order a Breast Box or make a tax-deductible donation, go online to thebreastbox.com.
"Going through this has caused this feeling in my soul of getting these boxes out to other people," she said, "and helping them go through this thing that is probably one of the scariest things they've been through."
She believes survivors or previvors, those who have a high risk of cancer and choose to have surgery or something similar to lower their risk of cancer, shouldn't have to pay for the kinds of items she puts in her boxes as they recover from such a psychologically challenging event.
"Every single story is different, but I've found what stays the same is we all need support and don't know how to ask for it or don't want to," Masket-Valenta said. "It's hard to talk to friends and family. Every time I brought it up, I felt like people felt bad for me. I didn't want them to feel bad for me. I was taking my life back from cancer."
Contact the writer: 636-0270