ELBERT COUNTY • The destination is as unexpected as the shifting landscape: rolling fields before thick woods, then barren again, then the pines again.
It's as if the road is going nowhere, until the town of Elizabeth emerges. "A Rural Surprise," the welcome sign reads.
To find the ultimate surprise, one might have to stop to ask a farmer on his tractor.
Where ever is Rambler Ranch?
It's back on the country road, tucked among the trees. Terry Gale appears on a Segway, roaming his 165-acre compound. His kingdom. His refuge. His never-ending collection of vintage cars.
His Neverland, as one ranch hand puts it.
"Terry is Peter Pan," Ben Hamilton says, "and we're his Lost Boys."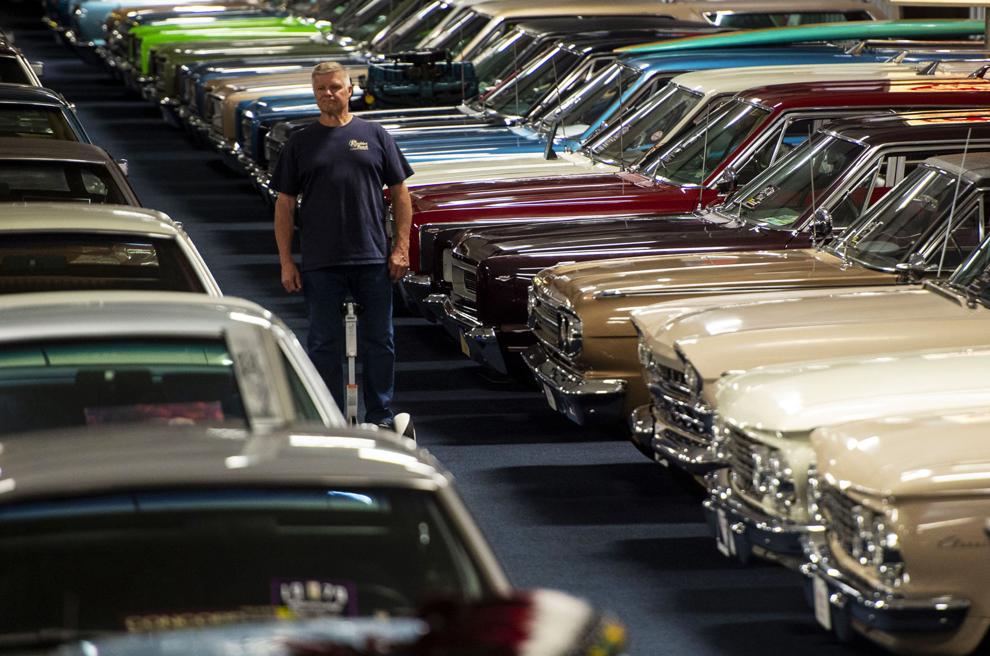 Hamilton wasn't a car guy when he came to Gale a few years ago. But he'd fallen on hard times, and he needed a job, and might the proprietor of a world-class car collection need a hand? Gale took him in. Put him in the restored cabin across the lawn from his lavish home.
And now Hamilton spends his days doing a little bit of everything — mowing, cleaning, taking calls, giving tours for people who've heard about this whimsical world. It takes two or three hours to show everyone around. Serious aficionados might take five, lost as they get in the nostalgia of some 800 vehicles from bygone eras.
Then there's Daniel Green. He fashions the mannequins, all 188 of them, that bring the many exhibits to life. His base is a Hollywood-like trailer of wigs and hairspray, vintage garb and jewelry, makeup and perfume and crystal bits he puts in his characters' eyes, giving them a twinkle.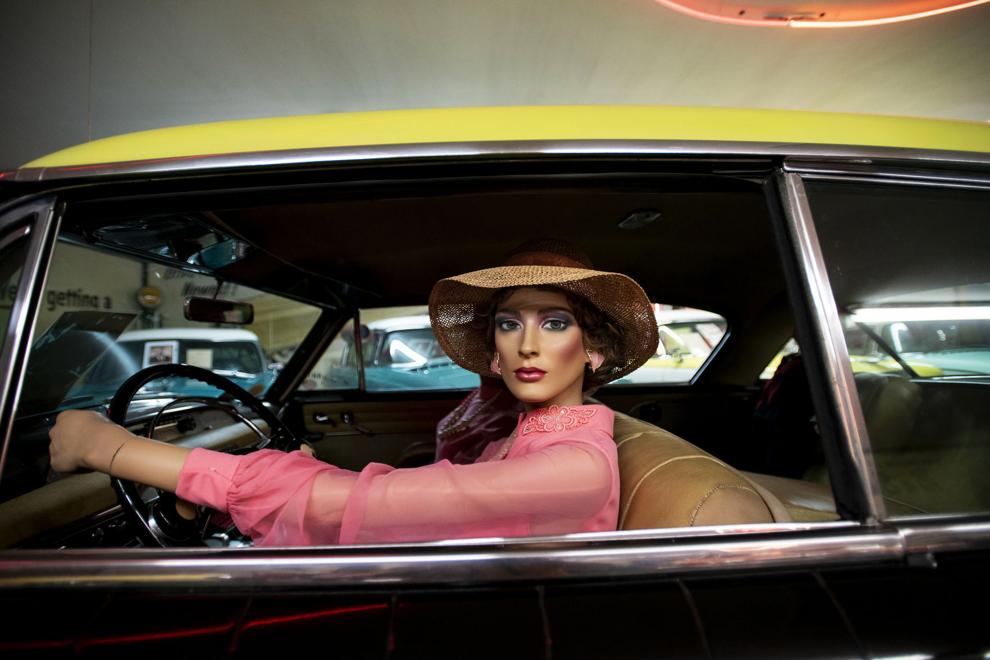 Green previously worked with drag queens, though never quite as much as he wanted, busy as he was with his parents' estate sales.
"To be doing this glam work out in the country is so impossible," he says. "It's a dream."
It became reality after he met Gale at one of those estate sales. Gale filled his Bentley convertible with cookbooks he bought from Green. And when Green later came out to Rambler Ranch to make a delivery — Gale also bought an old Cadillac — he fell in love.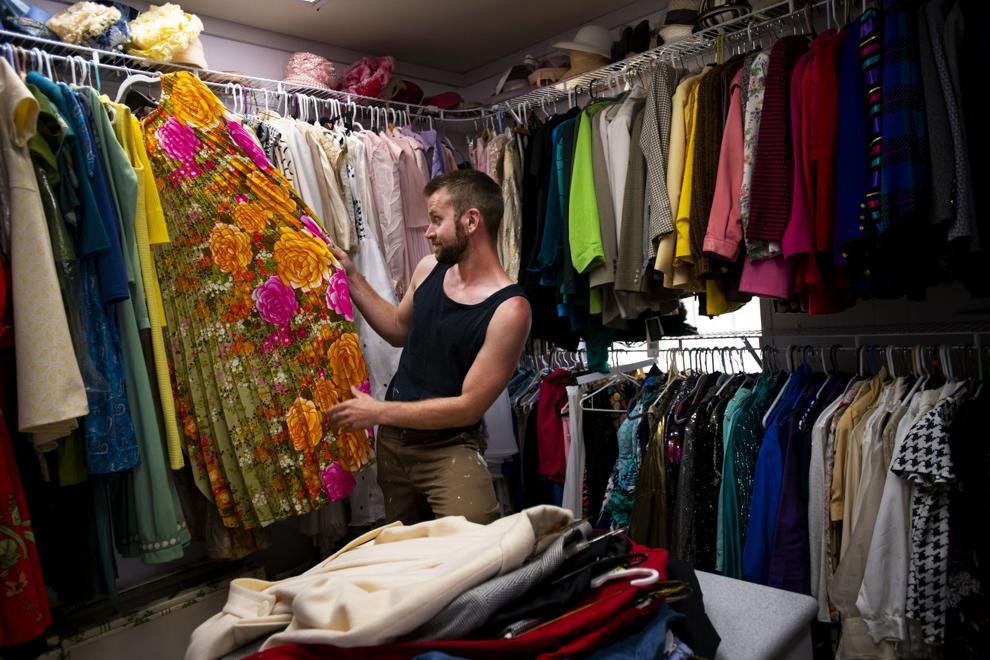 Could he maybe clean out some closets or something? Sure, Gale said, later offering the young man a place in his house.
That's Gale, those close to him say: soft-spoken but living a life of volumes, living generously, as his late husband did.
"All of this," he says, "is because of Greg."
Greg Kissinger started Rambler Ranch, buying the first 5 acres in 1993 as a Christmas gift for Gale — a place to keep his cars, 30 of them at the time. Soon, the couple built a home and moved here from Denver. The land and collection expanded with every present Greg bought his dearest.
And the collection continues, though now Greg isn't around to see. He died unexpectedly in 2016 at the age of 54.
With a broken heart, Gale inherited a fortune from Greg, the son of the man who founded Kissinger Petroleum. Gale is now president of the corporation, and much of his wealth goes back to his museum here.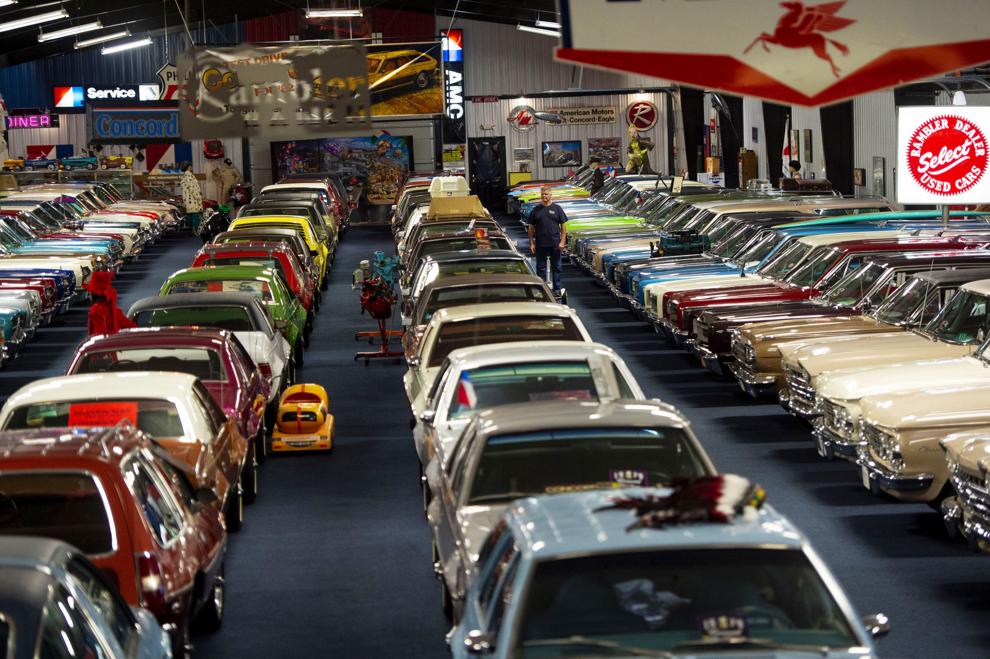 The total investment? Gale says he doesn't know. Many millions, for sure.
That doesn't matter, he says. What matters is his mission.
"My job," he says, "is to save things no one else wants to save."
• • •
Those are the Ramblers and every other model Nash Motors rolled out between 1917 and 1957. Though brief in its existence, Gale maintains the company was a pioneer for the industry: establishing today's heating and ventilation systems and important, too, to unibody construction and seat belts.
But to Gale, it seems Nash has been forgotten. Maybe no one else has deemed Nashes valuable enough to compete with his showcase, but he can't get enough.
"They were always just considered the poor man's car," he says. "They were always the underdogs."
And he can relate with them on that.
He struggled to relate with anyone in his formative years, stuck in a one-bedroom house in Utah's Mormon country with 10 other kids. Some were his own siblings, others belonged to the man who married his mother — the man he'd never call Dad.
Gale struggled with his identity, and that man certainly didn't help.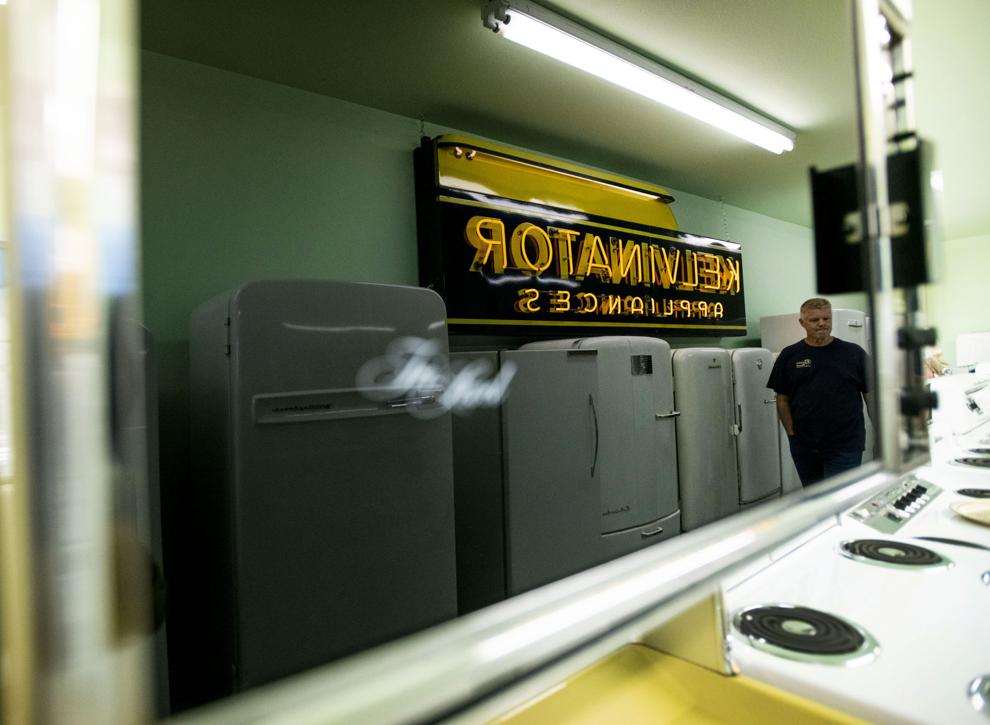 "In a strong Mormon family, and in a small Mormon town, I felt very alone," Gale says. "I didn't understand. I thought, you know, I'm the only guy like this in the world."
At 15, he moved to Grand Junction to live with his dad. He couldn't bring himself to sharing his truth, that he was gay, but at least he could connect on some level.
Dad loved cars. And Gale loved cars, always did since he was a toddler playing with Hot Wheels.
Dad didn't like being alone. Which is maybe why in between his two jobs he'd be in the garage with his cars. And Gale would be there with him, or he'd be at his job at Hertz, preferring the rental cars to mean peers at school.
So it was father and son, different except for the interest they shared and the demons they fought. On March 6, 1977, one succumbed.
Having just turned 16, Gale came home to find the man — dead by his own hand.
Now Gale was alone, and he decided he'd stay that way. He wasn't about to go back to Utah.
He'd go to Denver, dropping out of school and almost forgetting about Dad's 1954 Nash Ambassador. He'd come back for it later, the first car he'd save.
• • •
It's not just Nash represented at Rambler Ranch. Nash is but one of about 60 manufacturers on display, colorful rows lining one garage after another.
And it's not just cars at the ranch.
Here's a showroom of vintage Kelvinator appliances — another extensive collection inspired, yes, by Gale's Nash obsession (the two companies merged in 1937).
Here's a 1950s diner, precisely crafted from the checkered floors, to the booths, to the floral window curtains.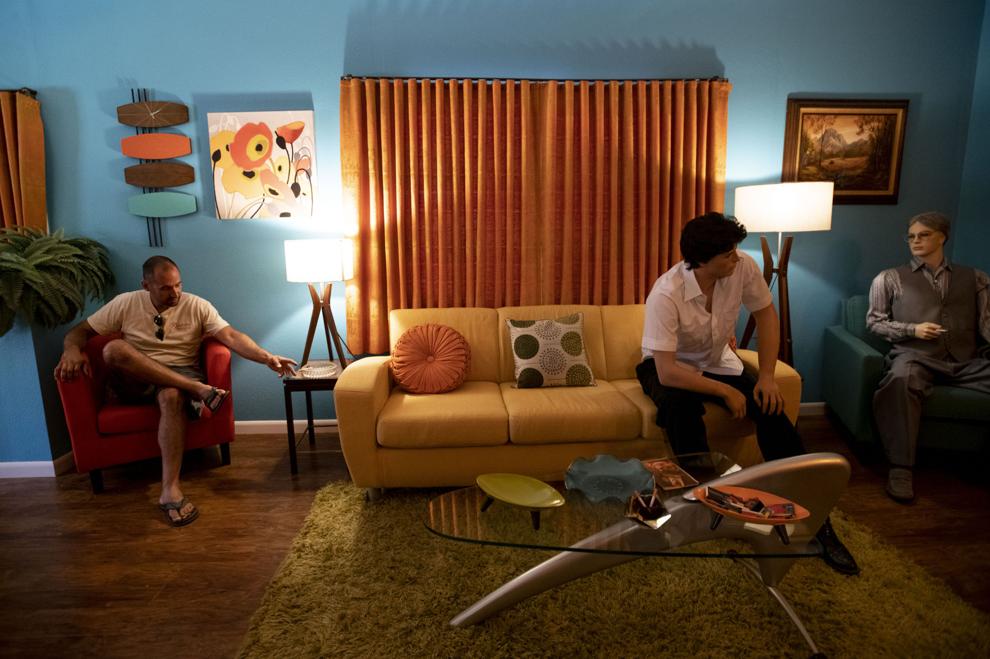 Here's a model home from the '60s, fully furnished and decorated with antiques gathered from various stockpiles.
"I was going through Greg's things," Gale says in a bedroom, nodding at a doll sleeping in a carriage. "That's his baby blanket."
Gale stops to stare at the black and white picture framed on the wall. That's baby Greg, happy.
• • •
In Denver, Gale wandered aimlessly for a while, picking up work where he could, including at a Kmart. One day a woman came to the store needing help installing a smoke alarm. Gale offered to come by her house.
That lady told her friends about this sweet, handy young man. And those friends told their friends. "And it just snowballed," Gale says. "I had like 450 clients."
Years later, his business took him to the home of a man who had become partially paralyzed after a stroke. Gale was to make the place handicap accessible, following orders from other people around.
Greg, meanwhile, was shy. He shuttered himself in his room.
"I didn't actually meet him for probably the first three months I worked on his house," Gale says. "But he used to peek out the door, and he would always tell people, 'I loved Terry from the moment I heard his voice.'"
Gale, too, fell immediately. "He was the one for me. The one you just want to spend the rest of your life with."
They would get 23 years together, 23 happy years. They would build their home at Rambler Ranch, where they also would get married.
Greg loved traveling, though he loved staying at the ranch just as much, watching movies in the home theater. He'd leave to bring cheese and crackers out to Gale, busy with his cars. He'd tinker away, losing track of the time until Greg called him home.
The routine snapped three years ago. Greg had a heart attack.
At the hospital, it seemed he would be OK. "He was supposed to come home," Gale says. "But he got some kind of virus."
Greg eventually did come home. He was buried close to the ranch, just as he wanted, close to Gale.
• • •
Gale wasn't alone for long. Soon, the Lost Boys came along.
Hamilton considered himself "a fixer-upper," down and out, when he came to Gale. "He restored cars, then moved onto people," Hamilton says.
Green still finds it hard to comprehend the man's trust and generosity, how he could welcome a stranger into his home. "It's like all he wants to do is share what he has," Green says.
Along with the boys, of course, Gale has company in his cars. And actually, the majority of them aren't the rare models kept under roofs.
Hundreds are scattered about, giving the look of a junkyard. But they are not junk, Gale insists. On the contrary, they were junk.
"They were going to be crushed," Gale says. "So I saved them from being crushed."
So here they are where one least expects them, out on the countryside, under the shade of the pines, peacefully resting in the place Gale knows as heaven.