PALMER LAKE • Stepping off the New Santa Fe Trail, bushwhacking through thick oak groves and tall ponderosa pine stands, the first surprise waits in a meadow.
"This is part of Kyle's pile," Ross Williams says, naming a long-gone ranch hand who left the rusted stuff: water tanks, a bed spring, a grass cutter. Also in sight is a tub — probably the old trough for the horses in the now-collapsed corral. Farther ahead is most surprising: a hollowed-out 1953 Plymouth Suburban.
It all speaks to the ranching heritage on this northernmost edge of El Paso County. And Williams, the county parks planner, will have to decide what to do with it as he plots the future of what will be Elephant Rock Open Space.
The centerpiece is another surprise, beheld at the highest reaches of the land folding to about 7,500 feet: the sandstone animal perched atop the greenery, eyes and tusk facing east. The plains and towns of Monument and Black Forest spill away. The rugged, red faces of Palmer Lake's resident Chautauqua and Sundance mountains rise nearby while Mount Herman and Blodgett Peak roll with other promontories out to Cheyenne Mountain.
The viewshed is part of the Palmer Land Trust's reason for holding a conservation easement on the previously private property. The county's acquisition was "a win-win," Williams says. "It went from being protected land but private, to protected land and public. And people around here love public lands."
So they'll be happy to know of the county's plan for this open space and two others — three sites off the popular grid for hikers, bikers and equestrians that could be ready within three years of each other.
First will be Black Forest's Pineries Open Space, set for a fall ribbon-cutting. Planners then will turn their attention to the county's opposite end, to building trail on the southeast prairies of Kane Ranch Open Space.
Elephant Rock is the furthest from realization. It's also the smallest, a modest 65 acres expected to fit 3 miles of singletrack loops. And it might also be the most intriguing, boasting a mosaic more varied than the flat woods of the Pineries and the grasslands of Kane Ranch and begging the question of more possibilities.
The craggy, eye-catching Ben Lomand Mountain looms large on the other side of barbed-wire fence.
"We've had discussions about that going back at least 10 years," says Tim Wolken, the county's community services director. "There's always been interest, and with Elephant Rock being secured, maybe a connection with the two someday I think would be very interesting. We're certainly open to the discussion."
Elephant Rock is "a toe in the ground," says Susan Davies, executive director of the Trails and Open Space Coalition. "It could be the beginning. That's certainly the hope."
Hopes are high for these preserves waiting to be unlocked. Here's a look:
THE PINERIES
How acquired: Received in park land agreement with developer in 2009
Where: Black Forest
Size: 1,070 acres
Progress: Final trail construction going out to bid early June. Opening slated for fall.
The draw: Williams says the 8-mile loop through the trees will be perfect for cruiser bikes. "Horseback riders are gonna love it. They're absolutely gonna love it."
KANE RANCH
How acquired: Willed by previous owner in 2003
Where: 4 miles east of Fountain on Squirrel Creed Road
Size: 440 acres
Progress: Master plan finished last year. Opening sought next year after trail construction.
The draw: "Views that rival" Elephant Rock, Williams says, with the Spanish Peaks visible to the south on a clear day. Also: "Kane Ranch offers this whole world of peaceful feeling," he says. "I've been out there in January all by myself, and there was not a sound. Not one sound."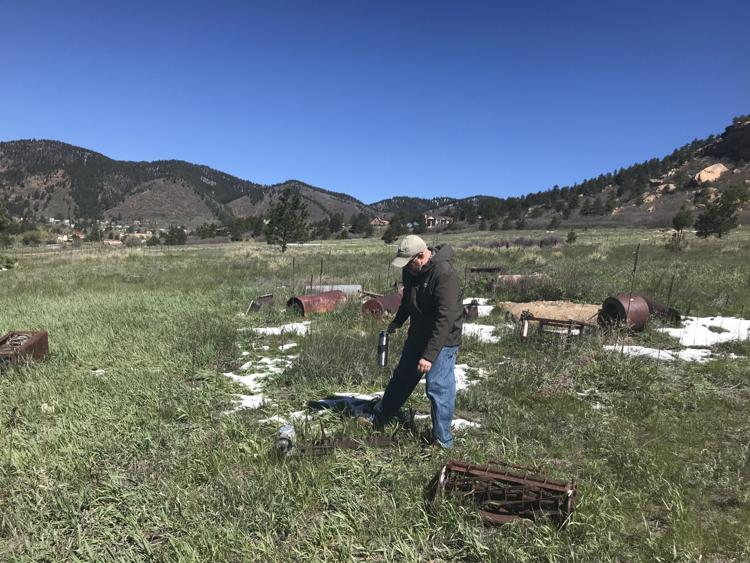 ELEPHANT ROCK
How acquired: $340,000 purchase in 2017
Where: Access from Palmer Lake Recreation Area, off the New Santa Fe Trail
Size: 65 acres
Progress: Master plan to get underway this summer. Possible opening 2021.
The draw: Ross expects the open space to be a nice detour for New Santa Fe regulars and might attract more to the urban path. "We feel like it's gonna offer more of a backcountry experience."