These days, MJ Lindsey's mind wonders.
"Who knows where this is gonna go?" she says from her home in eastern El Paso County, from her slice of country where she lives alone, retired and quarantined during the coronavirus outbreak.
Actually, she's not entirely alone. She's got 10 chickens.
"I've definitely been thinking a lot," Lindsey says. "I've thought, well, geez, at least I'll always have eggs."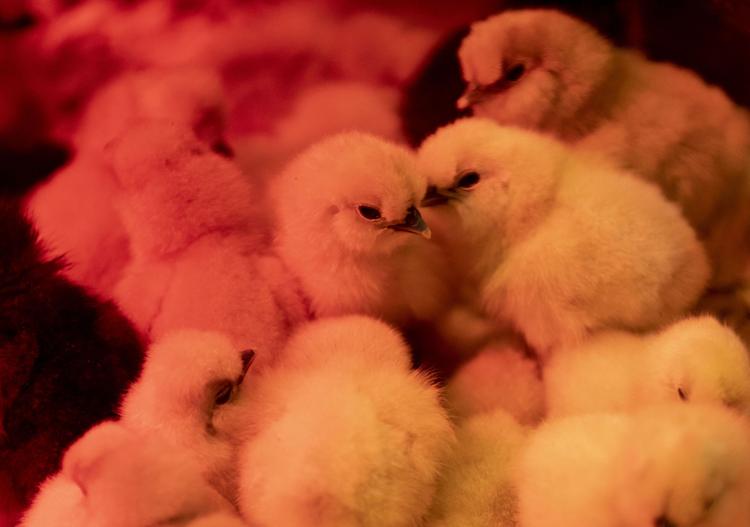 That's not something everyone's been able to say the last few weeks, with grocery stores in Colorado Springs and everywhere running out of eggs. As for Lindsey, she's been able to walk out her back door and find them — courtesy of the hens, which typically go the winter without laying much or anything at all, waiting for the return of spring.
"Perfect timing, perfect timing," Aimee Brenner says. She lives close to the heart of the city, a mother with chickens in the backyard, 10 per the Springs' limit law.
Brenner has been the generous soul braving grocery stores for isolated loved ones and neighbors. She hasn't had to attempt the egg aisle, though.
"I generally get between six and 10 (eggs) a day," Brenner says. "Even if I get just six a day, that's a half-dozen every day. So that's more than I need."
As a busy city grows dormant, COVID-19 has underscored the merits of old-style living and self-reliance. Gardeners can still look forward to gardening. Book lovers don't mind the extra time at home with a book. People accustomed to rationing aren't having a problem rationing.
And people with chickens aren't having a problem with eggs.
That includes Anna Haiar's family near Falcon. The chickens that came five years ago represented the "first step" toward farm life, she says.
"We never really thought we would see something we're seeing now," she says. "It's been kind of interesting to see everybody suddenly want chickens."
Demand has been fast and furious at specialty stores, including Buckley's Homestead Supply on the Springs' west side.
"Chick season is a busy one," read a recent post on the business's Facebook page, "and this year is a doozy."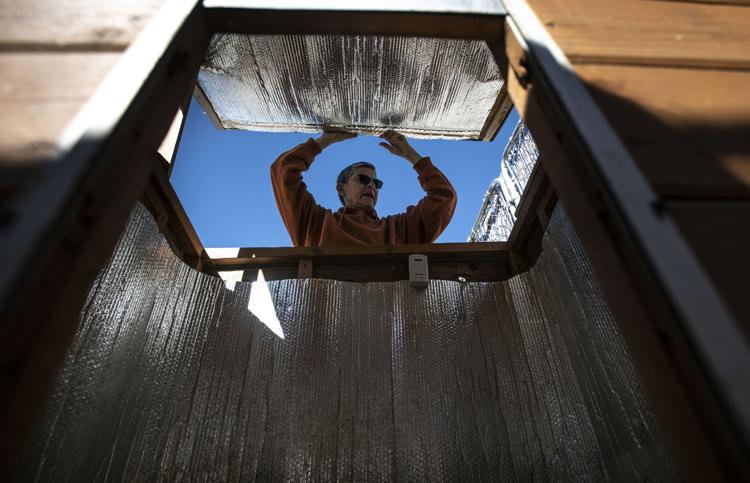 Weekly deliveries of chicks, usually 100, have been selling out in a matter of hours at Buckley's, faster than ever. But a fair warning to newcomers: "These chickens are a long-term commitment, and not a quick fix to an egg shortage," Allison Buckley says.
"While we obviously wish more people embraced this lifestyle, we want them to do so responsibly. Most people don't understand that it will be at least five to six months before these babies lay, and that after two to three years, their egg production slows."
It takes time and also money, chicken owners will tell you — money for feeding, for building the coop and making modifications that keep predators away.
But they'll also tell you the benefits outweigh the costs. They'll start with the taste.
"I don't think I could ever go back to store-bought eggs," says Danielle Patterson, who tends to six hens and two chicks in her backyard near Austin Bluffs Parkway and Academy Boulevard.
They'll encourage you to crack an egg from Walmart and an egg from their coops. You'll see the difference: a yolk more orange, richer with nutrients from bugs and kitchen scraps that lack at commercial farms.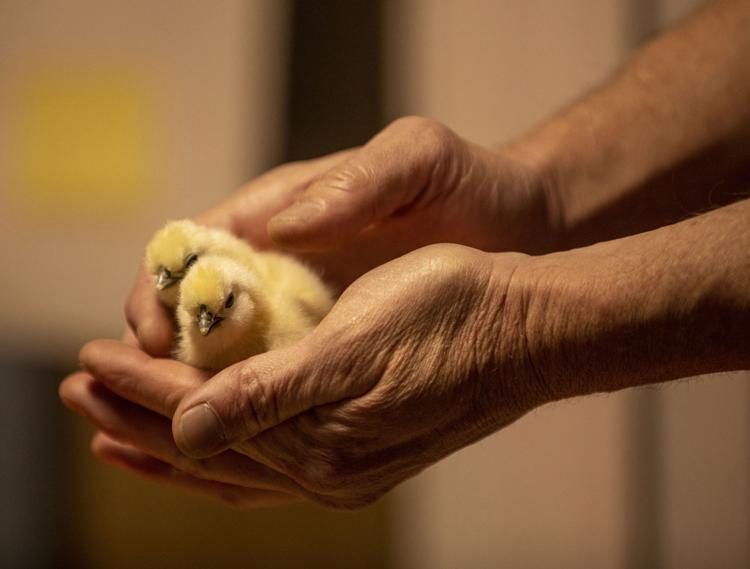 "Look up the requirements for free-range chicken," Brenner tells you.
The United States Department of Agriculture requires 2 square feet per bird, with "outdoor access" that can include a mere "pop hole."
"Not really free-range," says Brenner, who grew up in a farming family and wanted her city kids to be as close to nature as possible. She wanted them to see that chickens "have personalities and are living creatures who need to be taken care of," she says.
"Eggs and other consumables do not just come from stores," goes her message. "They come from animals who deserve love and care."
The love goes both ways. While Patterson keeps herself at home — fearful of what coronavirus could mean for her chronic health issues — her friends have dropped off groceries, and they've left with eggs. Patterson can't be with them now. The chickens "are my one and only friends," she jokes.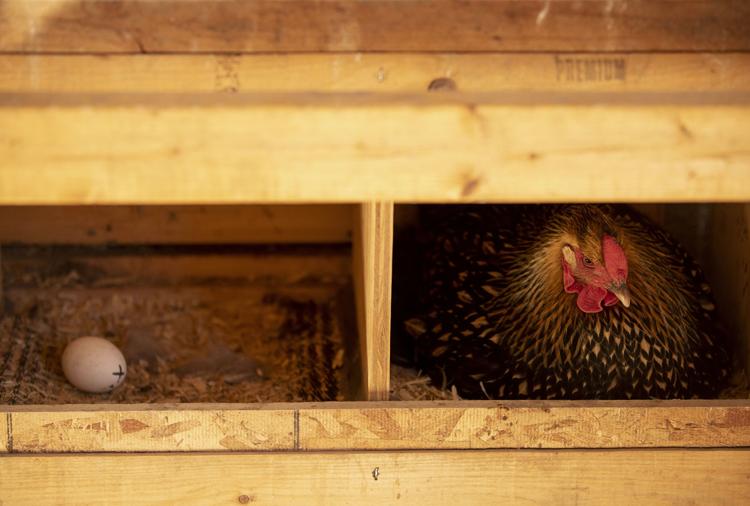 They're friends to Lindsey out on her slice of country. Her birds have names. Goldie, Heckle, Thunder, Spot, Olive. They're protected by Pepper, the well-trained miniature schnauzer.
Lindsey has neighbors — they exchange meals and desserts for eggs — but no one else around.
"Sometimes you get lonely or depressed or whatever," she says, "and it's that feeling of feeling needed, you know?"
More than eggs, that's what she cherishes from the chickens. She opens her back door, and they come running to her.
"If it's a nice weather day, I'll just go and sit and watch them," she says. "You learn so much just by watching them."