Although the chill in the air and frosty crust atop your yard might keep thoughts of summer's bounty at bay, now is the time to consider joining a community garden in Colorado Springs.
Westside Community Garden, at 17th and Bijou streets, transitioned Nov. 1 to volunteer oversight after having been directed by Pikes Peak Urban Gardens. The garden is taking applications from those interested in contributing to the project and reaping rewards of fresh produce come summer.
West-side gardeners can attend inaugural meetings this month. For $145 each, a gardener can help grow beets, radishes, squash, tomatoes, salad greens, green and regular onions, peppers, beans, chard, cucumbers, garlic, kale and herbs. Those selected will be divided into six teams, each designated to care for a section of the garden.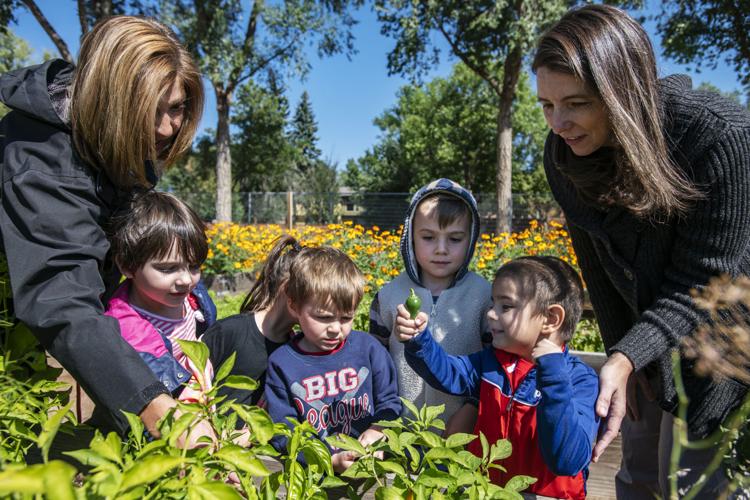 Pikes Peak Urban Gardens has several sites in Colorado Springs and also is taking applications for new gardeners. Information is at ppugardens.com/garden-with-ppug/.
"The Pikes Peak Urban Gardens model is to develop the gardens, then turn them over to the community. We approached them and presented the idea for a different kind of model," said Richard Mee of Westside Community Garden. "We're really trying to make a sustainable community. No pesticides will be used. We will be growing organically. "There are many ways to garden, no one right or wrong way. We want to spark creativity."
The new model is for gardeners to work all 72 beds in the west-side garden communally, rather than each person tending to one plot, said Karin Dietrich, another volunteer. Novice to experienced gardeners are sought.
"We just started this idea, and we're thinking maybe more people who join the group will step up to become leaders," Dietrich said. "As individuals sign up and become part of it, we want to utilize their strengths."
"In just one or two garden beds, you can't grow all the crops that we want to grow," said Kendall Merrill, another volunteer for the Westside Community Garden. "All the members will have more exposure, more opportunity to grow crops with this model. The yield will be increased. We can grow food locally, and we can learn about it, too."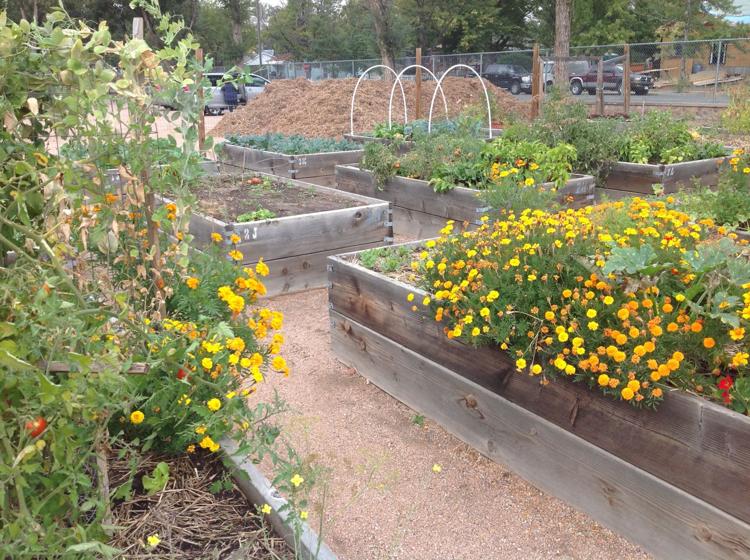 The core volunteer group got early access to more than 20 vacant beds in the garden to start preparing them. They plan to schedule hands-on classes and work days over the winter. Class topics will include how to build a garden bed and how to amend soil, Mee said. "The beds need amending now," he said.
"It may seem like an unusual time to call for gardeners, but improving the soil now will be very important, and they will learn how to do that," Dietrich added.
The group has seeds for the crops. Collected fees will fund garden upkeep and needs such as tools, sheds and fencing repair. They are higher than Pikes Peak Urban Gardens' fees for individual beds, but "people will get a lot more yield," Mee said.
"We want to just cover costs," he said. "Every bit of the fee goes back into the garden. All we pay the center for is water."
Planned additions to the garden include the winged, footed and hoofed varieties — bees, chickens and goats. Opening a farm stand where extra food can be sold is also a goal.
"Our plans depend on how the community steps up," Mee said. Fourteen people have applied. "People on the west side get first picking."
"We see many more potentials as to where it will grow, in terms of the farm stand and social gatherings," Merrill said. "It's really creating a stronger community."
Said Mee, "We're starting this to educate people so they will learn how to grow food in their own home gardens. Then that will open up room for a new person to join the community garden."
Contact the writer, 476-1602.