You never know what you might find in an auction house. That's what auctioneer Thomas Langeland and his husband, Jason, like to say.
You never know, which is why people are funneling into Ross Auction now. It's the weekly Saturday sale, though some are dressed in their Sunday best — collared shirts, blouses — and the Styrofoam cups of coffee add to the church feel. Others are going casual: Harley Davidson shirts, blue jeans, big belt buckles with a pistol on the side, Vietnam vets and Desert Storm fighters with the ball caps to show.
Most are old men. The old ladies find Jason.
"You look so good, oh my goodness!" he says to one.
"Lost 15 pounds," she is proud to report.
"Well, you look great."
"You look great. You always look great."
A blushing Jason gives her a pat and turns back to his post behind the counter, where he gives customers numbers and where his and Thomas' baby, Mabel the bulldog, also greets from a chair. The old lady joins the crowd in roaming this 20,000-square-foot space on Colorado Springs' south side.
Here's some of what they find: Fenton glassware, sterling silver, a 1929 Model A Ford, a record player among eye-catching antiques, sofas, shelves, pastoral art in frames and framed portraits of Native Americans and another of Ronald Reagan.
Soon the pop country music lows. Thomas speaks into a microphone from the big, wooden bench, front and center beside the American flag. His Texas drawl starts galloping:
"Allllll righty guys and gals whoooaa check out the dishes right here uh-beauuuuutiful-set-uh-dishes-goooorgeous-how-boutta-hundred-bucks-no-fifty-twenty-ten-five-five-here-ten-here-fifteen-heeey-twenty-here-twenty-five-twenty-fiiiiiive-twenty-five-bucks-ya-bought-it."
And it goes on like this for two hours. Thomas sipping Diet Coke between calls for binoculars and knives and lamps and "Star Wars" memorabilia and whatnot before moving on to furniture and appliances. Jason meeting and greeting, now and then going up to flaunt some item, making the crowd of 100-plus giggle.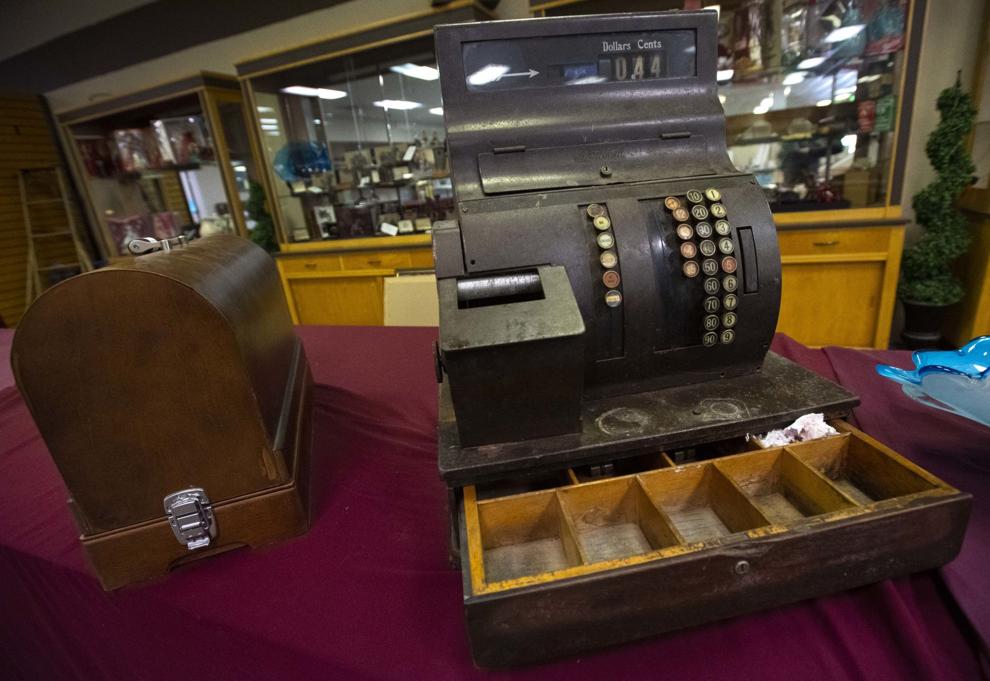 Just another Saturday for the couple running this town's longest-going auction business. The Ross family found it 98 years ago, and you never know what you might find today.
Maybe even a couple of guys — Thomas, 37, Jason, 34 — who at more than one point in their lives wondered if they'd find happiness. They found it here. They found each other, and in doing so they found themselves, comfort and stability. And they found others along the way: customers but more importantly friends, an unlikely support group in an unlikely place.
Says Bill Neal, Thomas' uncle and the company owner before him: "It's a story of compassion and love."
Visiting the Springs in 1997, all Neal knew was that he wanted to leave the heat and bugs of Texas. He was looking for a business to run, yes, but he didn't think it'd be an auction. A local friend looped him into the deal. Neal and his wife, Paula, moved a year later.
Soon, their nephew back home was coming west for monthslong visits.
"It was just different," Thomas says — different from the hard life he knew down south.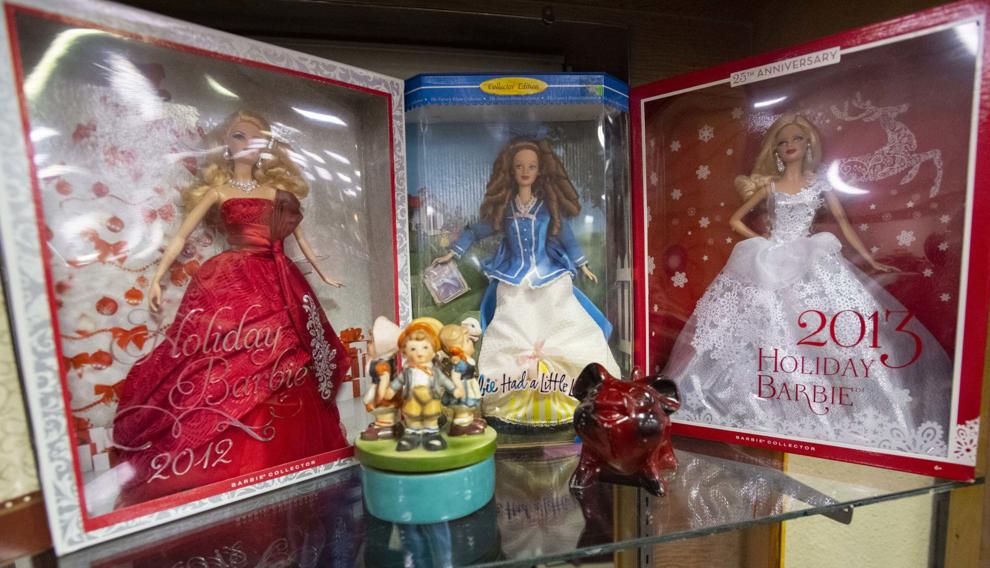 He was 2 when his daddy died, another victim of the war's Agent Orange. Little Tap, as his family came to call him, had relatives close, including Uncle Bill and Aunt Paula. They lovingly surrounded him.
Though, as he grew, he worried how they'd all respond to his truth. So he buried the secret and blended in with the other boys — riding motorcycles, shooting guns, playing football — until he came out near the end of high school. It was relieving.
But a depression followed Thomas to Colorado, haunting as he floated, waiting tables and tending bar. Nothing intrigued him like the auction house. That's why he kept coming back to visit Uncle Bill and Aunt Paula until finally, in 2009, he packed everything he could in his Ford Explorer and moved in with them.
At the time, Jason was here but in a totally different place: a budding career, a happy civil union. Josh could seem happy, anyway.
"He battled depression," Jason says. "I didn't realize this until after the fact, but he had quit his medicine cold turkey."
It was 2012, the day the Waldo Canyon fire burst. Jason found him in a baseball field, gone.
A year later, still grieving, Jason was debating what to do with his lost love's NASCAR collection.
"I decided to sell through Ross Auction," he says. "And, in the meantime, I asked Thomas to go on a date."
Jason worked his marketing job during the week and spent his weekends at the auction house, because that's how he could be around Thomas. Thomas had casually dated before, but Jason was different — someone with whom he could see himself spending his life. They faced their past pain together, shared their dreams.
In May 2016, they combined their money and bought the business, the same day they got married.
They've expanded online sales, but most impressive to their predecessor is how they've kept alive a tradition as old as America, starting with colonists bidding on crops and cattle.
"Our kind of auction, this in-person consignment auction, it's almost going away. It's the dying breed," Neal says. "Yet the boys have taken it to another level."
That takes a certain personality, he says. People who care about people. Thomas and Jason care about money — $1 million a year in sales doesn't just happen — but they insist it's people first.
After his partner's death, Jason promised his therapist and himself that he would not become a statistic, another suicide following a suicide. He promised himself he would help others struggling.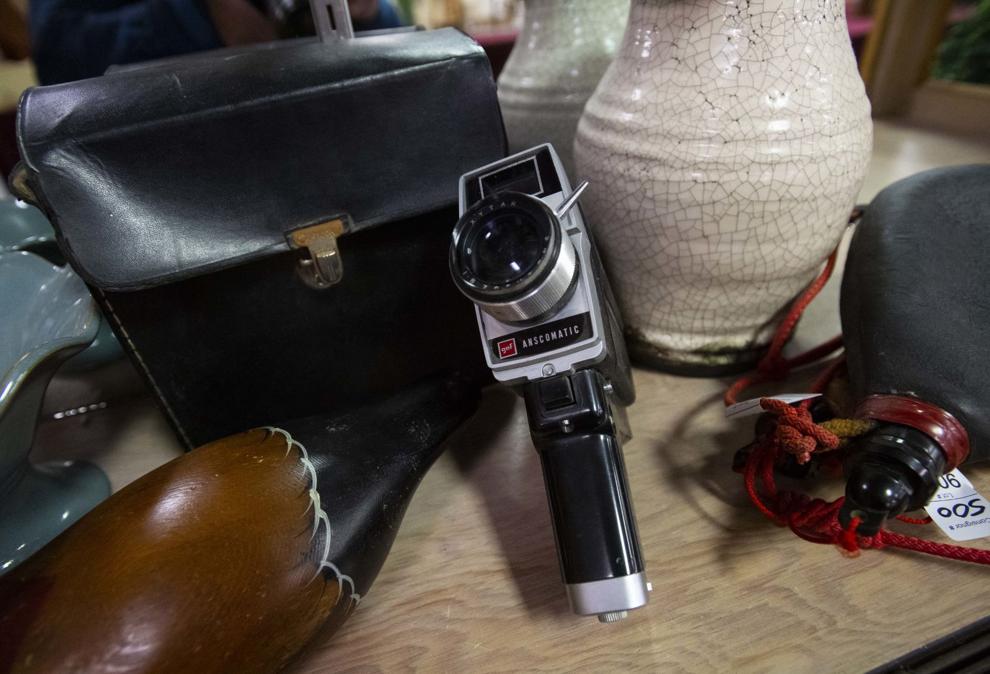 And the opportunities are there in the auctioneering industry, which knows three Ds: death, divorce, downsizing. Those are the common instances leading Jason and Thomas to a home in search of stuff to sell.
"My joy in the business is holding those people's hands going through those tough situations and being there as a shoulder for them," Jason says. "To me, that's the rewarding part of this. Being able to affect somebody in that way."
It's that compassion that made Jason so right for Thomas. With Jason, "I don't feel like I have to be somebody else," he says. "Just be me. Put it all out there."
But there was hesitancy at first. There were awkward conversations. "You guys brothers? Cousins?"
"We kept it very secretive because we deal with an older generation," Jason says. "You don't know how people are gonna react."
He knew how people reacted when he went back to his little town in Oklahoma, his first return out of college as an openly gay man. He was back for a wedding, and he sat alone with his mom at the church and alone again at the reception.
It hurt, but it was one of those early moments that taught Jason to shrug off opinions, to just love himself, because in the words he cherishes from famous drag queen RuPaul: "If you can't love yourself, how in the hell you gonna love somebody else?"
So to the occasional question, Jason and Thomas got around to proudly giving the answer. "Husband."
And they've never regretted it. They think maybe they've lost a customer here and there, but you wouldn't know it on an auction Saturday, almost every chair in the house taken.
When it's over, before stepping out for a smoke break, Thomas yuks it up with the guys, talking the latest on his truck. He hugs the ladies, some of whom bring him snacks because he's too skinny. "Good to see ya, Miss Sophie. And you always smell so good!"
You'll see a lot of those hugs. Some come just for that, don't buy a thing. They just want a hug from Thomas and/or Jason.
And that's more than OK by them, because you never know what you might find in an auction house, maybe even a little love.