A holiday attraction that became a Colorado icon over the past four years will not take shape in the state this winter.
Following a decision earlier this year to not bring Ice Castles back to Dillon's Town Park, operators of the company behind the frozen, glowing creation shifted their focus to Summit County neighbor Silverthorne. Sides recently dropped talks, Ice Castles spokeswoman Melissa Smuzynski told The Gazette.
"As with any large-scale event, there are a lot of factors to consider when determining a new location," she said. "Land, access to water, adequate drainage, parking and traffic flow are all examples of factors that weigh into each decision for Ice Castles."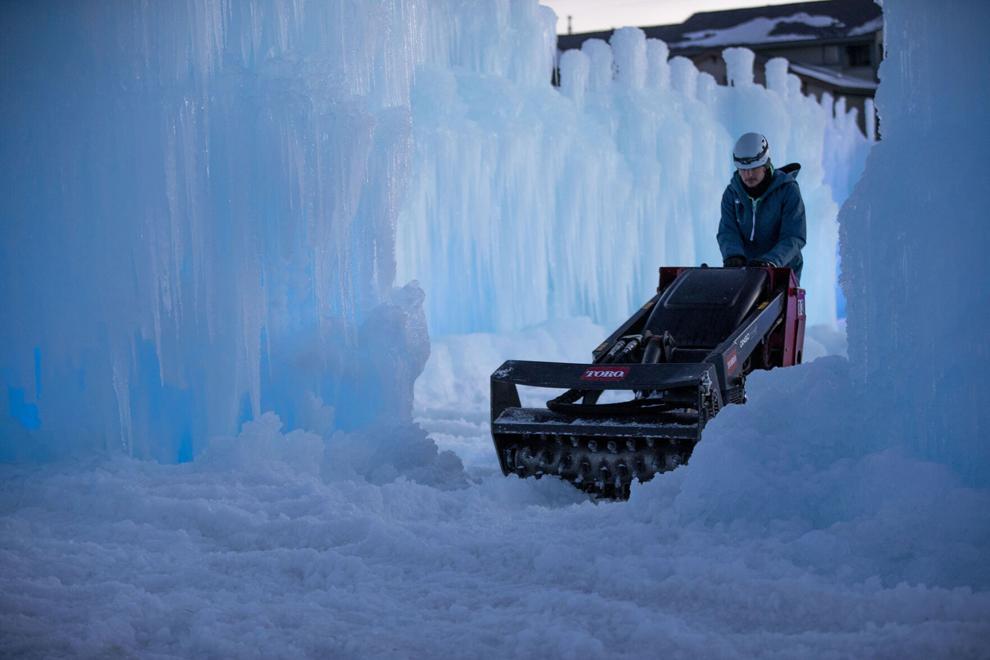 Those were some factors causing controversy in Dillon since Ice Castles arrived in 2017. In 2020, the town asked residents about a multi-year deal with operators. The majority of survey respondents voiced support, some seeing an economic benefit from the annual 10,000 visitors the attraction was said to draw. Opposition claimed that economic benefit spread more across the region, while Dillon sacrificed water, electricity and damage to its park, along with traffic hassles.
Still, upon announcing in spring that Ice Castles would not be back in Dillon for the 2021-'22 season, officials expressed a desire to consider a return for future winters.
Silverthorne had previously hosted Ice Castles in 2011 on land that is now home to the town's performing arts center. For this winter, parties had eyed a parking lot by the Dillon Reservoir dam, on unincorporated Summit County land owned by Denver Water and used by the Outlets at Silverthorne.
Ice Castles "weren't really able to make it happen this year more because of timing and where we are at, already coming up on the '21-'22 season," Silverthorne marketing manager Kristina Nayden said. "With so many entities involved, we were just running out of time."
Typically in November, staff mobilizes and starts harvesting thousands of icicles to form LED light-embedded walls, pillars and archways. The aim previously has been to open by Christmas.
Angela Andrews, general manager of the Outlets at Silverthorne, called it "unfortunate" that Ice Castles would not be available for shoppers this season.
"We absolutely would love to work with them and hope to do so in the future," she said.
Smuzynski said the company was "confident Ice Castles would be back in Colorado again."
The company is returning locations to Midway, Utah; New Brighton, Minn.; Lake Geneva, Wis.; Lake George, N.Y.; and Lincoln, N.H.