PUEBLO • Dean Gray knows exactly where his hometown's signature dish was born.
"You can pretty much go to any restaurant in Pueblo and get a slopper," he says, "but we're the ones that originated it."
By we, he means the joint his family has owned for nearly 40 years, Gray's Coors Tavern, previously Johnnie's Coors Tavern when it opened in 1934. The tavern has been called an institution and landmark, a center where locals and visitors converge for a schooner of beer — the bowl-shaped glass associated with margaritas — and a burger submerged in green chili.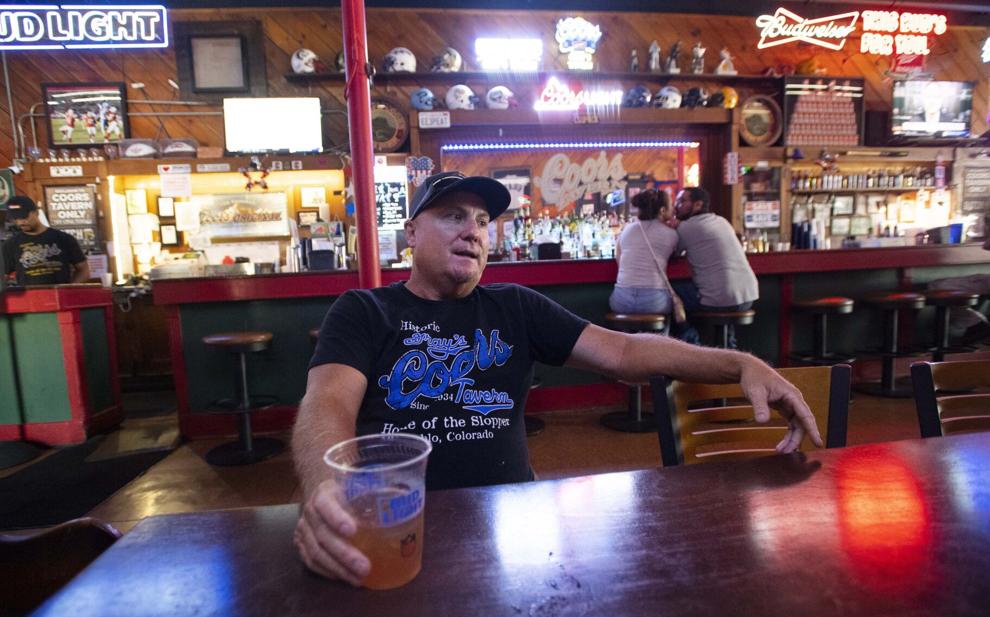 Bartenders celebrate newcomers by ringing a bell and announcing "(so and so) is no longer a slopper virgin!" while regulars offer a warning: "Don't go too far from the bathroom."
One can stick around and survey history on the walls, learning of how Coors Tavern came to be in the year after Prohibition lifted. Adolf Otterstein picked the booming steel city to host a pub showcasing his brew.
Now the tavern is a go-to spot for families after ball games and families reuniting. Those who leave Pueblo work up a craving that they swear can't be satisfied anywhere else.
The tavern is "kind of like a beacon for the community," Gray says, "and the slopper is such a staple."
And indeed, the wide belief around town is that the soaked burger took off inside Coors. "Covering our buns in chili since 1950," reads the back of Gray's shirt, proudly worn as he scarfs down another mound of meat and goop.
"You think of a chili dog, people get that all the time," says the tavern's co-owner and Gray's sister, Carrie Fetty. "I don't know what possessed someone to say, I want chili on my burger."
Apparently, that was tavern regular Herb Casebeer in the '50s. He asked owner Johnnie Greco to "slop up" his burger, according to the story maintained by the tavern and told in a Pueblo Chieftain investigation from 2007, which included interviews with Greco descendants. One remembered Casebeer "always wanted an open-faced hamburger with lots of red chili over it. So we put it in a bowl."
The story continues of cook Bennie Palumbo spreading the slopper gospel beyond Coors, helping to establish green chili, not red, as the standard. He went on to own Star Bar, which reportedly thrived thanks to the most indelicate delicacy.
"You couldn't even sit in here!" recalls John Armijo, who grew up in Star Bar's neighborhood in the 1960s and still lives down the street.
Sorry, he tells the bar's two-year owner sitting beside him with a Bud Light: The slopper simply migrated here.
Sam Romero has heard different from other old-timers.
"No, no," Romero replies. "I say it started here!"
It's a story many a local eatery would like to claim — especially Star Bar, a dive with years of fits and starts (the kitchen today is "a work in progress," admits the new owner). Hard as it may be to top Coors Tavern as the first, several have vied for the title of best.
That includes Sunset Inn, which creates a distinct slopper. Rather than split and smothered, Sunset Inn's burger is fully formed to float in what appears to be a salad bowl. The shredded cheese atop the bun melts with the steamy ladle of green chili. Other places might also top the burger pool with tomato and lettuce, while the old style at Coors consists of chopped onions and oyster crackers.
"The way it was originally intended is the way we serve it," Gray says with a hint of defiance.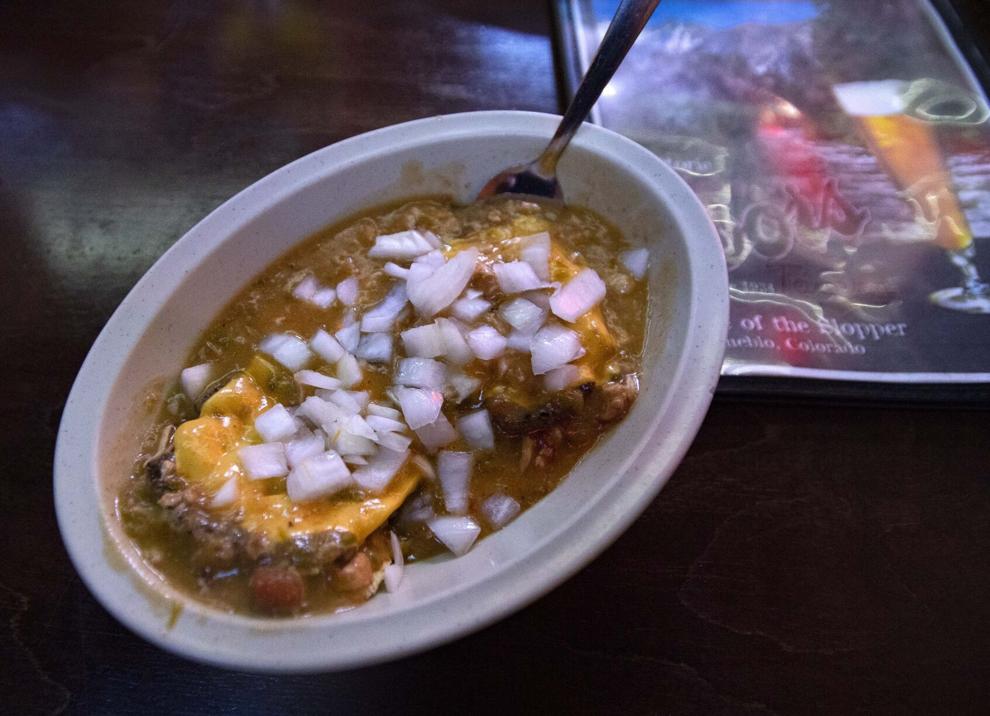 In 2010, Travel Channel's "Food Wars" featured a bout between Gray's Coors Tavern and Sunset Inn. The show told of Pueblo's most famous natural resource: the Pueblo chile or mira sol chile, Spanish for "facing the sun," as the peppers do in the surrounding fields.
"No dish has made the mira sol more famous than the saucy, sexy slopper," said the show's host, Camille Ford.
And no dish, she said, has been more locally disputed than the slopper. In the show, Coors Tavern was depicted as a perennial champion and Sunset Inn an underdog, its slopper having only hit the scene in 1996.
In a blind taste test with five judges, the underdog prevailed with one more vote.
Gray shrugs at the nationally televised upset. "Whatever."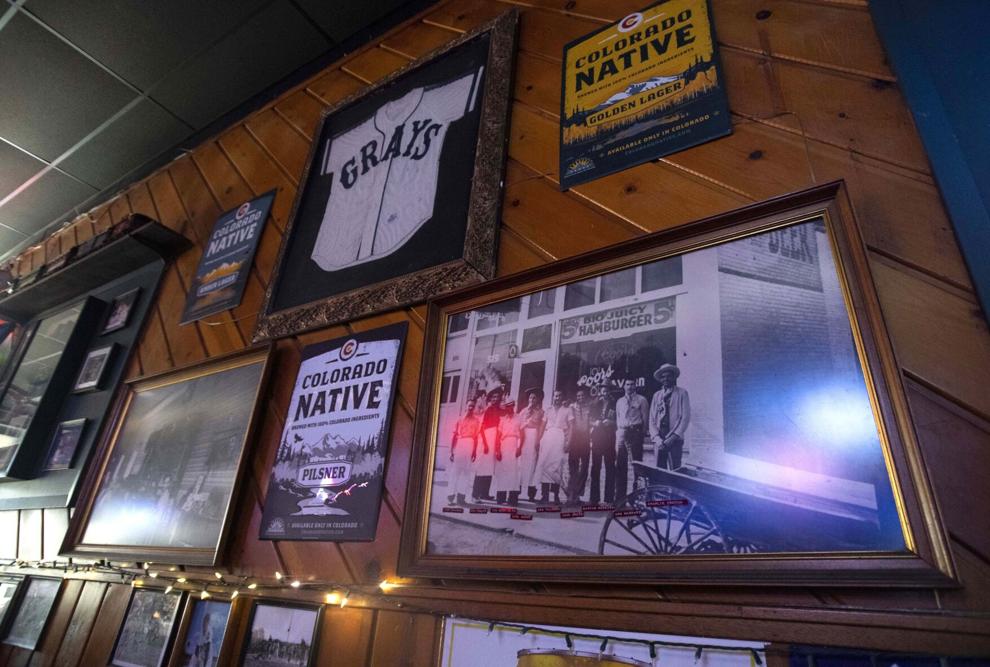 He points to a Chieftain poll that preceded the contest: 779 voters said Coors made the best slopper, followed by 343 for Sunset Inn and 282 for elsewhere.
At any rate, it seemed everyone was a winner after the show. Lines of people spilled out the doors of Coors.
In the steel heyday, there were similar lines at the tavern — working men of Colorado's largest population ending the day with a cold one. The industry and population took a hard turn in the 1980s, when the Gray family took over the tavern. The economy threatened their new enterprise.
"But I don't ever remember Mom and Dad struggling," Fetty says.
The good times still roll for her and her brother. They'll sell close to 300 sloppers on an average day, they say, with that number closer to 500 on busy days.
For the changes they've seen in their hometown, the slopper crave remains. Gray's pride is no wonder.
"I've probably eaten 20,000 of these sloppers in my life," he says, "and they're still good to me."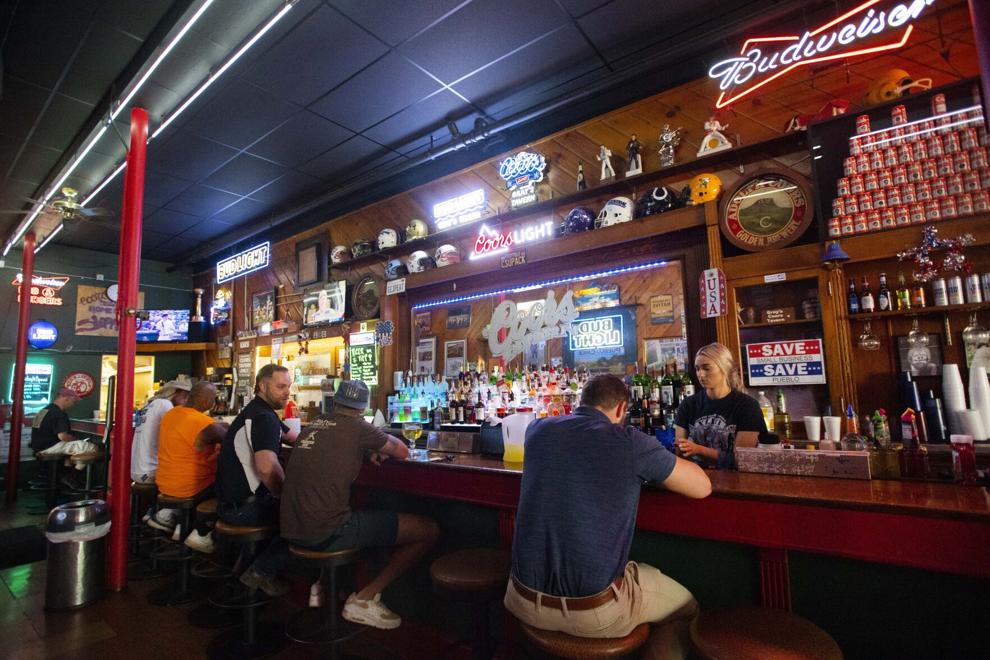 On the menu
Gray's Coors Tavern's "regular" slopper ($10.75) consists of two beef patties and an open bun and can be doubled (four patties, $12.25) and tripled (six, $14.25). Smothered fries on top $2.95 extra. Cheeseburgers without green or red chili also available, starting at $7.75.
Steel City S.O.B. ($11.95) is an Italian sausage sandwich on a hoagie, topped with green chilies, mustard, lettuce and cheese. Another take on the S.O.B. includes barbecue sauce, mayo and fried peppers and onions.
The Mexican side of the menu is also popular. Burritos ($8.25) and enchiladas ($8.95) are stuffed with choice of beef, chicken or chorizo and topped with green chili.