FOUNTAIN • Heather Sams isn't at all surprised to see a random car pull into her gravel driveway.
It happens a lot. Probably once a week.
People driving by on Old Pueblo Road slow down to rubberneck or pull out their phones for a photo. They stop on the side of the road or, in an extra gutsy move, drive through the front gates.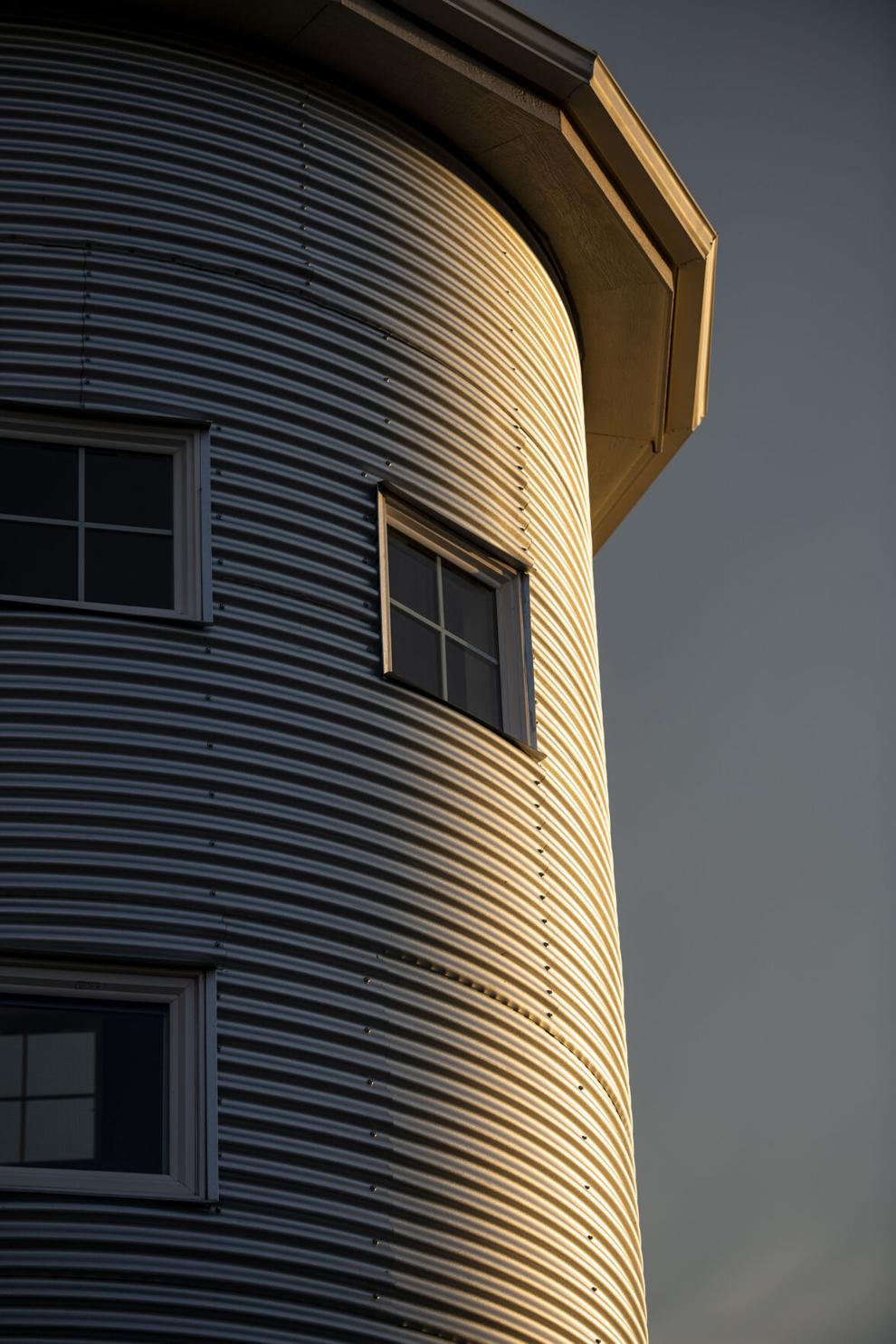 They just want to get a good look at that house. Because the house, well, it looks like a barn.
On the left side is that quintessential barn appearance, complete with a gambrel roof, defined as a symmetrical, two-sided roof with two slopes on each side. Connected to that, to the right, is a steel silo.
But underneath the roof, there have never been farm animals or hay or that barn smell. And the silo? Inside is a spiral staircase.
Sams, 47, and her husband, Randy, had the house custom-built this way, their "crazy dream project."
"I'm a dreamer," she said. "And the older I get, I figure you might as well dream big and do things the way you want them."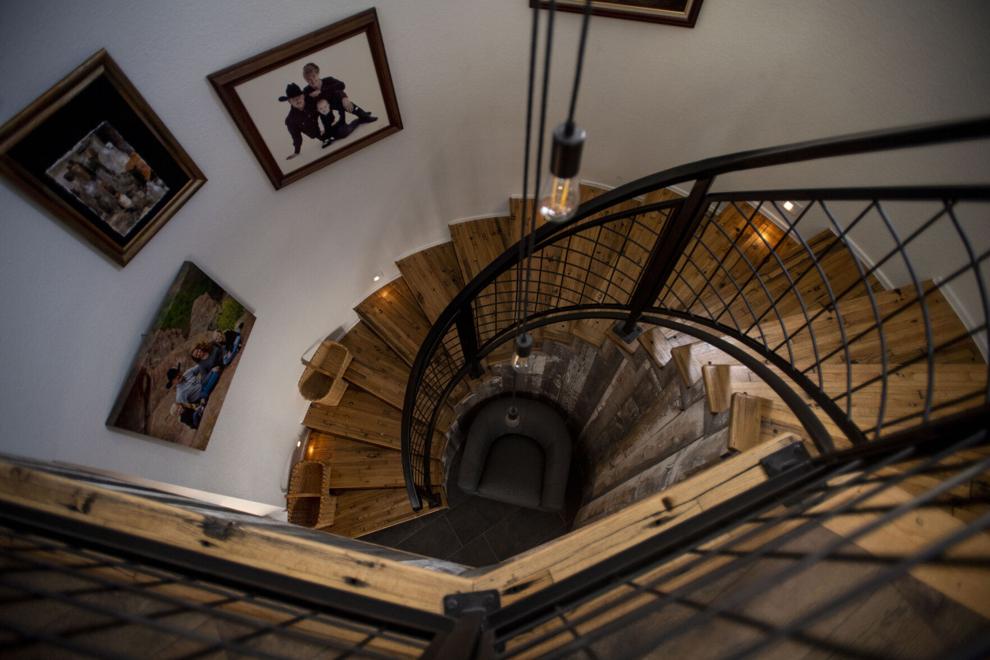 The house dreaming started five years ago, when the couple decided they'd never want to move from the 5 acres they bought several years prior. The small, rundown house that came with the property, however, was not their forever home.
So they met with architects and contractors. They told of a shared love of barns. She grew up on a sheep farm in Michigan. He grew up around farms in Tennessee. Plans got drawn up.
Next came an idea that would allow the project to be even bigger. They'd pull together resources with Randy Sams' parents and build a house in which they could all live.
"It kept getting bigger," Heather Sams said. "It developed over time into what it is."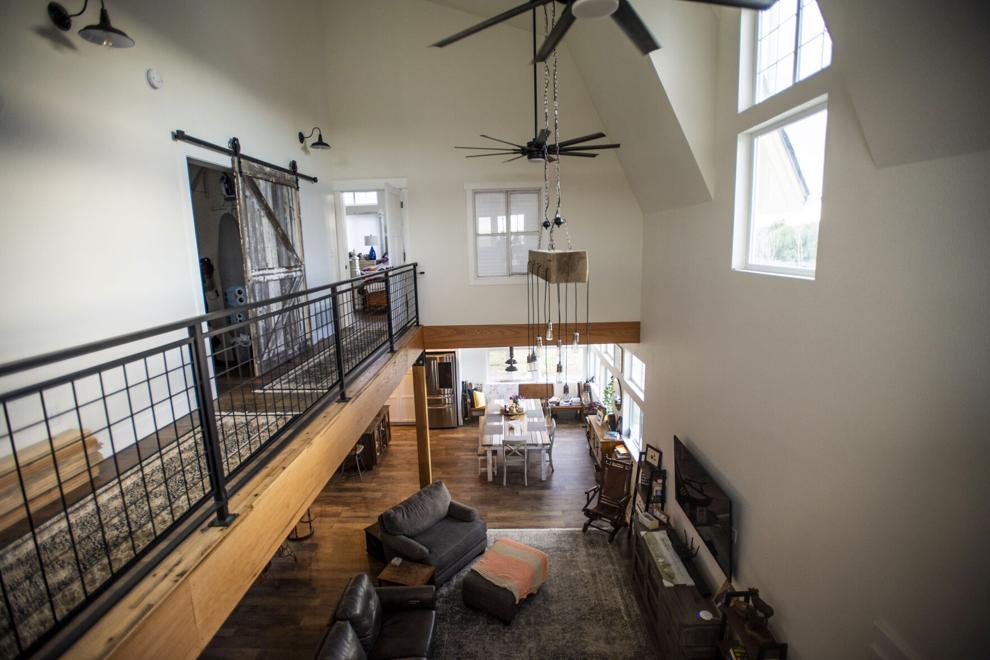 She's since learned of a word for the style of house: "Barndominium."
They are "country home designs with a strong influence of barn styling," says the website of Architectural Designs, which sells home plans to builders and homeowners across the country.
Sams describes her place, most simply, as a three-generation house. She and her husband and 18-year-old daughter live on the barn side. To the right, through a small connecting space they've turned into a living room full of plants and family photos, is a 1,500-square-foot ranch-style living space where the eldest generation, David and Carol Sams, live. The couple, both in their late 70s, moved here from Tennessee to be closer to family and be part of the dream project. Maybe they didn't know much work would go into it.
In August 2020, a yearlong construction phase wrapped up. That gave everybody time to get used to the attention, as Heather Sams casually says, "Yeah, it's drawn some onlookers."
Even as the family is all moved in, there's more work to do. They're working on building a garage and planting a garden. So they often are around when someone stops by.
"It makes us giggle," Sams said. "If you're going to go as far to stop and take pictures, you should just stop and say hi."
When a stranger does stop, Sams politely walks over as if she was expecting them.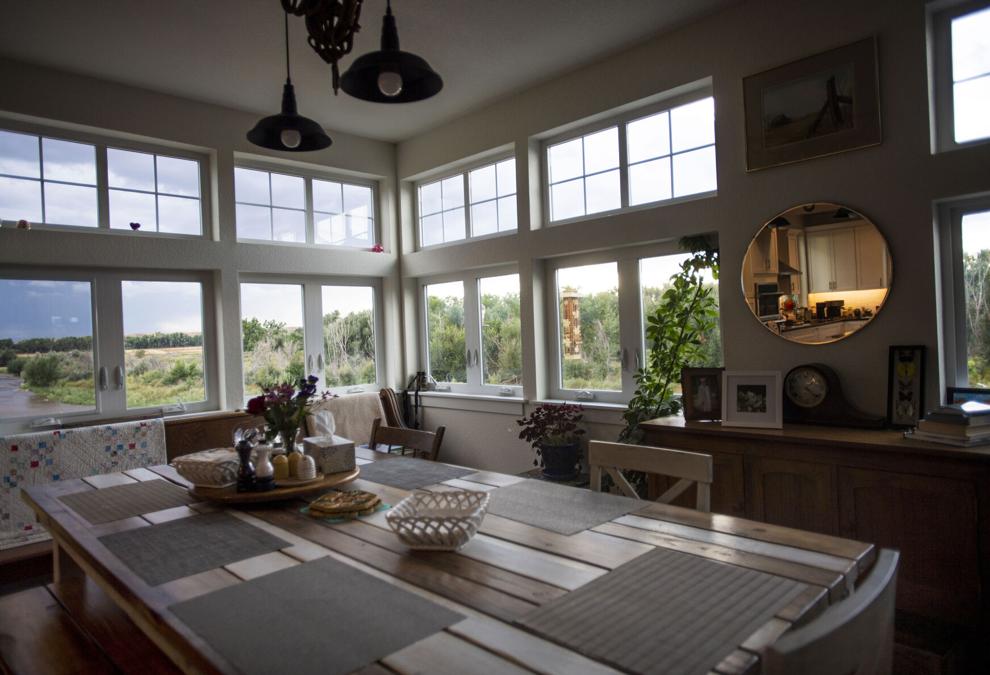 She understands why people want to know about the house, which she calls "odd and not expected."
"We live in a kind of world where a lot of houses look the same," she said. "This is not that."
She'll go on to tell them "the short version of the story." She might even give a tour, showing off an interior living space that's open and bright. As a portrait photographer, Sams loves a house with good light.
Along with that custom wooden staircase, there are repurposed barn doors, wooden beams and a wood stove Sams would like to sit by during every season. There's also a secret room you can only reach by ladder.
She'll show how it really does feel like two separate houses, even though it's one big house. She'll talk about how, after a year of being moved in, they've all found their rhythms here.
Her favorite feature, she said, has nothing to do with the layout or physical materials. It's how the house turned into a "legacy project," meaning a place she believes will be in her family for years to come. When they get older, she and her husband could move into the other side of the house. And their kids could move into the barn side.
"To live your dream and for your kids to always have a place to come home, wherever they are in life…," she said. "That, to me, is the American dream."