Jim Strub of Colorado Springs gets the question a lot, almost as many times as he's climbed Pikes Peak. That's 503, according to his logs going back to 1967.
"OK," he starts, pulling up a journal entry. He's written the answer and many more reflections throughout his 776 summits of Colorado's 14,000-foot peaks.
"In any case, whatever I have done is only by the grace of God," he reads from a rocking chair on the deck of his Colorado Springs home, built upon the rock of Palmer Park. The birds sing on this sunny morning, Pikes Peak in view along with the foothills stretching far north, the Spanish Peaks rising to the south.
Strub continues reading. "I am not athletically inclined, but even at 89 years old, the Lord continues to give me the desire and capability to walk and climb, if for no other reason than to glorify Him and enjoy Him forever."
That last line refers to the Westminster Catechism. What is the purpose of man? it asks. "To glorify God and enjoy Him forever."
Strub has found no better way to do that than in the state's highest mountains — "a powerful source of strength for the soul," he has written.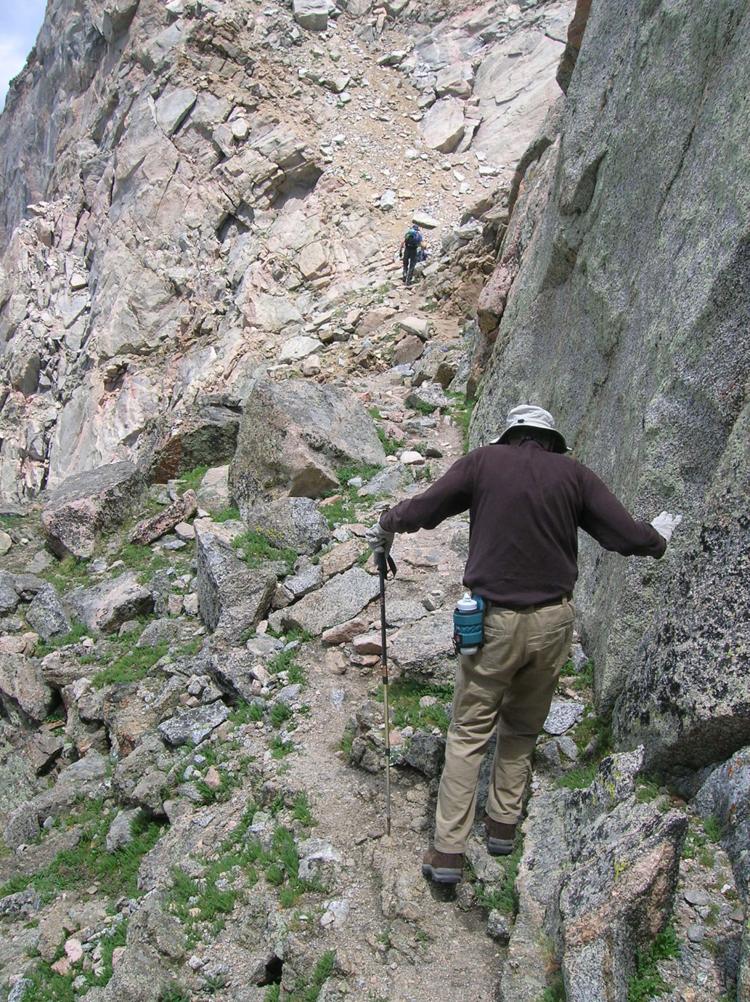 A paper from 2011 chronicles his traverse of the feared "Sawtooth" ridge between Mounts Bierstadt and Evans. Two partners stayed by his side, ensuring he found the proper rock holds for his hands and feet. Scripture occurred to him: "Then your righteousness will go before you, and the Glory of the Lord will be your rearguard."
In 1993, while trying to step up the "maddening, extra tiring" talus fields of Mount Wilson, Strub found relief in a firm buttress and was reminded of a hymn: "On Christ the solid rock I stand."
Writing "always brings home the fact that the Lord was involved," he says. "God is in control."
And knowing that has made him feel better over the six years he's been without his wife. He was married to Peggy since December 1956. Pictures of her are all around the house, as are her paintings, colorful splashes that brighten the rooms Strub roams alone. "She still lives here in a way," he says.
Strub credits her for the faith he lives by today. Peggy encouraged him to join the Charismatic Renewal, as Strub's Air Force career was bouncing the family from state to state.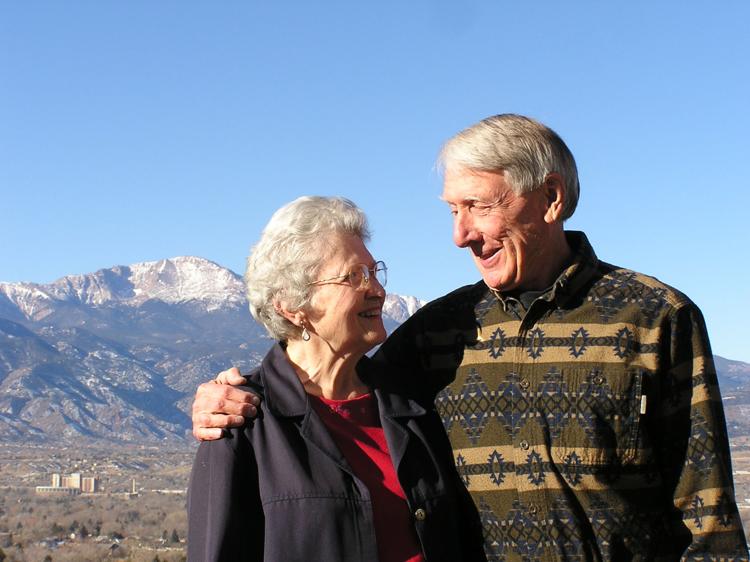 "I was studying how to make war," he says, "and she was studying how to make peace."
He wasn't so sure about sitting in a circle, letting the priest place a hand on him to "renew" him. But Strub listened to Peggy. "That's when I became a real believer," he says.
Since he was born in Toledo, Ohio, he always went to Sunday school in the morning and youth group in the evenings as a teen. It was a bit different in college.
"Cornell was called a godless institution, because it was the first major university not founded by a denomination," Strub says.
He got into the party scene. Still, he always figured church and lunch was a great, cheap date. At his various stations out of ROTC, he played the organ at Episcopal services.
In Colorado Springs, he and Peggy went on to help found the Holy Trinity Anglican Church. They moved here in 1962, and finally Strub was in the environment that stirred his imagination as a boy in the seat of his dad's two-door Chevy as they drove through the Appalachians.
"On the way back, we stopped at a viewing point in West Virginia, and I remember looking out and seeing for the first time shadows of clouds moving on the ground," Strub says. "I was absolutely overpowered."
He still feels that way often. On Sundays, he worships and plays music. On Mondays, he leads Bible studies at Peggy's former assisted living center. And once a week, he still tries to explore the high country, not letting his body stop him, for all the glory he has yet to realize.
"I'm not arrived. The apostle Paul says that. I'm not there yet," Strub says. "It's a process you never finish."