Homestead Ranch Park
On the high plains east of Colorado Springs, surprises await. Outdoor enthusiasts know this to be true if they know the Paint Mines, the geologic wonderland hiding beneath the grasslands. Lesser known is another preserve managed by El Paso County, just west as the crow flies.
Compared with the Paint Mines, the nature isn't nearly as dramatic at Homestead Ranch Park. But if fresh air, blue sky and serenity are what you seek, you'll find them at these 460 acres set aside from an 1874 homestead.
On the road, you'll know you're close when suddenly green mesas rise from the flats. The parking lot — where we counted one other car — is bordered by the tall pines defining Black Forest. On this clear day, we looked south to see the Wet Mountains rolling farther toward the twin Spanish Peaks.
Homestead Ranch Park has the trappings of a family gathering place: picnic pavilions, bathrooms, a sizable playground and a fishing pond where licensed visitors are invited to cast a line. The wide trails span west, up through the fragrant woods.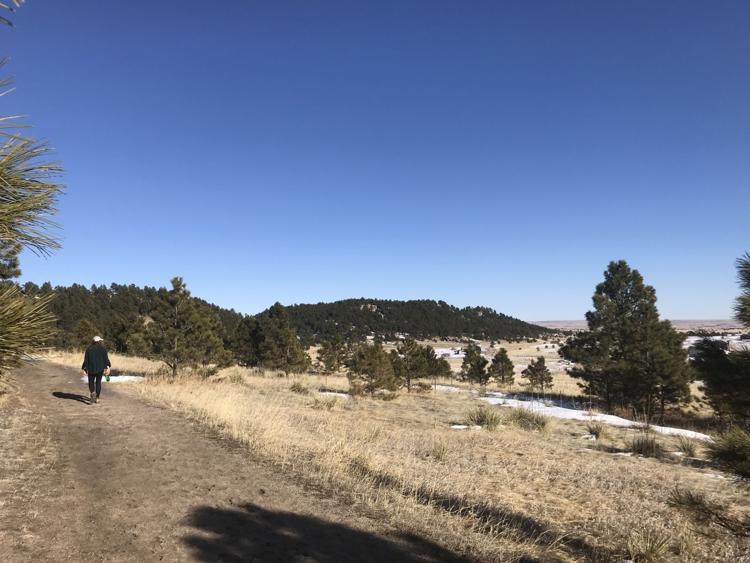 On weekends, the masses converge in the foothills. But here, we found more animal tracks than human — especially those from horses, the locals' favorite trail companions. Through the trees, we crested at a meadow, where we found posts marking two loops.
The trails are well-marked and easy to follow, but consider plotting your course with a helpful map from the stewarding Black Forest Trails Association at blackforesttrails.org. From that, you'll spot an irresistible destination: Rattlesnake Butte, the rock outcrop at the park's southeast corner.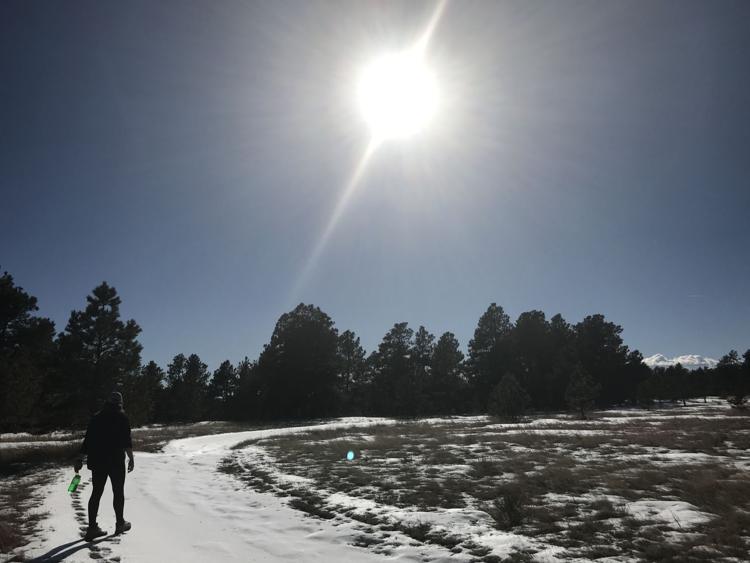 We returned to the parking lot by descending the southwest side of the trail system. The forest feels wild on this side, sloping and soaring around rock piles.
Trip log: Loops total about 3½ miles and 180 feet of elevation gain
Difficulty: Easy
Getting there: Going east on U.S. 24, continue toward Peyton, turning left onto Elbert Road. After 5 miles, turn sharp right onto Sweet Road. After 2 miles, turn left onto Gollihar Road and follow to park.
FYI: Open 5 a.m.-9 p.m. daily. Hiking, biking, horseback riding. Dogs on leash. Snow packs in winter. Stay off muddy trails.
SETH BOSTER, THE GAZETTE