Please forgive Gregory Alan Isakov.
He feels bad about canceling his Colorado Springs show Feb. 8. It was an unfortunate moment in his musical career. "In the 15 years of touring, I've luckily never had to cancel a show," he wrote as part of his apology to the sold-out audience at Stargazers Theatre.
"That was so heartbreaking for me," he says now from his Boulder County farm.
The previous night at Stargazers, the folk darling had serenaded the crowd with the mellow, stringy tunes that have become synonymous with the woodsy, pastoral setting of his home state. Fellow Coloradans have responded by filling venues as small as the local theater to as big as Red Rocks Amphitheatre, and the Colorado Symphony made an album with him in 2016 before his latest, last year's "Evening Machines."
The next morning in the Springs, Isakov awoke in a cabin and came to a terrifying realization.
He texted one of the tour managers.
"I was like, 'Dude, I can't talk. At all. I can't make a sound.'"
He got a cortisone shot, which you might not think such a natural-living person would do, but committed singers do. And you might not think a voice so breezy could come to such a screeching halt, but it happens after almost five straight months of performing all around this country and 12 others.
The next night in Sante Fe, Isakov had to cancel again. Still in a panic, his mind racing over contracts and rescheduling and logistics, he called the booking agent, who assured him that these things happen.
But all those people! The people who flew in!
Isakov talked to some friends, Wesley Schultz of the Lumineers and Nathaniel Rateliff of the Night Sweats.
"They were like, 'It's the most dehumanizing feeling. Everyone has to do it, but it just sucks.'"
He made a full recovery and continued the tour. On to Arizona, California, Australia, Tennessee ...
And back to Stargazers, where a sold-out crowd again awaits him Saturday.
This might sound like a story about some musician grappling with fame, but Isakov would hate that. Just as he would hate to be described as famous.
He likes to think he hasn't strayed far from his professional career's humble beginnings. It was 2003 at a campground, he says. "I was 22 years old. I just wanted to camp for free and play."
No, he didn't set out to be famous. What did he set out to do? The question makes him think for a moment.
"It really comes down to a sense of sustainability," he says, before mentioning space a lot. Space to write, space to farm. Space to take off the tour for the harvest season. Space to step away from recording and space to trash a song he's struggled with for a long time.
Space. He's out for space.
"Because there's this fear a lot of friends of mine have, that musicians have: If you stop, you're done. You know, like if you stop touring or take a month or two off, or even when you go make a record and you're not posting on social media or whatever, people think people are gonna forget about you. Like you're gonna have to start over.
"And I've just never had that mentality. I've just always gone for the quality first and then see who's around to listen to it. Because I never wanted to be, like, famous or anything. I just really needed to play, you know?"
Isakov has needed to play, just as he's needed to farm. They are his two loves. And while touring can be a grind — "the hamster wheel, we call it"— he is always sure to give thanks for how things have worked out.
Music has allowed him to afford his 3½ acres, where he tends to various lettuce mixes in 55 50-foot beds and grows other veggies for market. He moved to the Boulder farm six years ago and was slow to domesticate; he still preferred the van he'd been living in pretty much his whole adult life.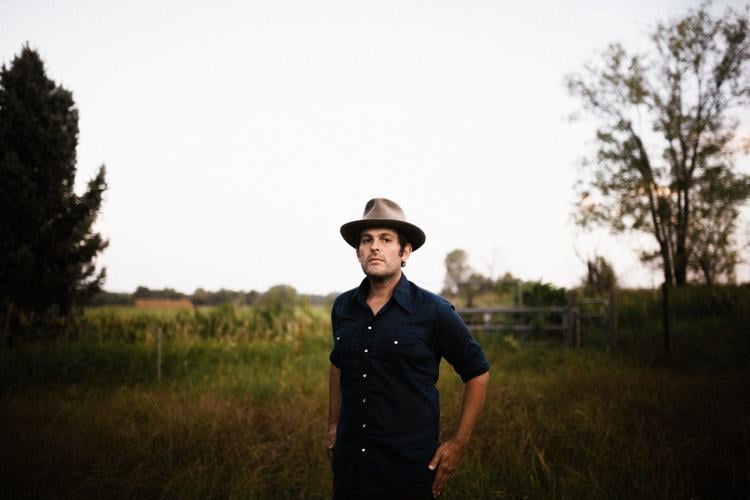 Isakov still sounds amazed to have what he's always wanted, his own piece of land. "That seemed so far away from me."
He was just a teen in Pennsylvania, strumming guitars, reading plant books and experimenting with pot. He had a little operation in his closet. Then he wanted to try tomatoes, "and it just kind of spread from there," he says. "So yeah, I always joke around: Weed is the gateway to gardening."
He left home to study horticulture at Boulder's Naropa University, where he thought he'd dabble in the music program, too. "But I never set foot in it, just because music was so private for me. I didn't want it to be, like, a thing, you know?"
So he stuck to writing classes at the college, whose founder, a Tibetan meditation master, had an early team of scribes including Allen Ginsberg create the Jack Kerouac School of Disembodied Poetics. Naropa has a strong Buddhist foundation, though Isakov doesn't align. Still, he uses those teachings at the start of classes — those five or 10 minutes of quiet breathing.
"I've kept my sitting practice," he says. "Sometimes, I'll just be walking around a town or about to play, and I'll just have a good reference point to just remember that I'm steady. Just a sense of steadiness."
Steadiness for the stage nerves.
"Performing was such an intimidating thing, and it still is," says Isakov, who has been seen stepping to the mic, giving a timid wave, a smile, shoulders hunched, as if to hide or dodge a blow. "I do struggle with that part of it."
So he was nervous at this early gig at a Breckenridge bar, but he remembers making $300 and getting a free dinner and thinking to himself, This could really help with my overall vision ...
And now here he is on his own land. It's nice, he's grateful, but still he finds himself needing to get away. "To leave and go somewhere that's even more spacious," he says.
So he'll go to his famously favorite place: the San Luis Valley. It's the site of the music video for the song "San Luis." From his van, Isakov sings over shots of a campfire burning low and stars swirling and fading. And by day the birds fly away, but the cattle stay still, and the land and sky stretch on forever.