Recently, Collin Coates found himself on the Top of the World.
Really.
Inside his Jeep Wrangler, Coates drove the long dirt trail, passing ledges, boulders and off-cambers until there was nowhere else to go. The trail — called the Top of the World — ended with a sheer drop and spectacular views of Moab, Utah.
His vehicle did fine the whole day. He built it that way.
Looking at the photo of his Jeep near the edge of a cliff, the Colorado Springs man calls that moment a highlight of his Memorial Day weekend off-roading trip. It doesn't matter that he's not in the photo.
In some ways, his adventures are all about showing off what his Jeep can do.
Growing up in Dayton, Ohio, Coates was often riding four-wheelers. When his older brother got a Jeep, he wanted one too.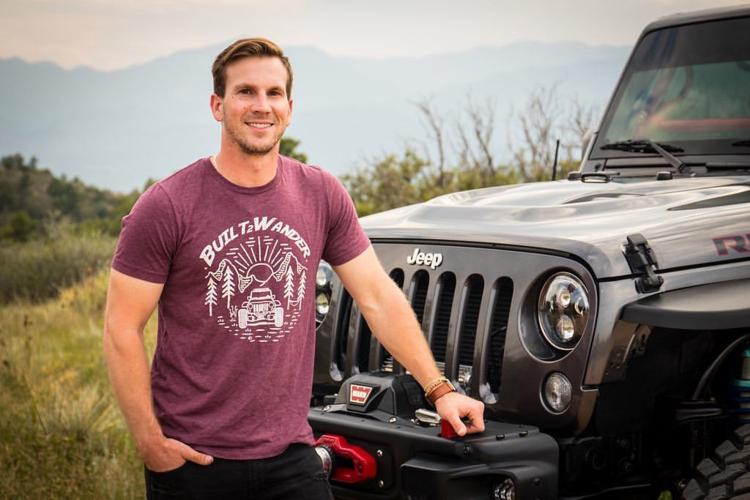 "It kind of inspired me," Coates said.
In college, he picked up his own Jeep and started modifying it and what it could do.
"It fueled this passion," he said.
That passion followed him to Colorado Springs, where he moved in 2017.
Coates has built more than a dozen Jeeps, either for his own use or for others, mostly for off-roading. A year after moving here, the sales engineer turned his passion into a side hustle. He runs a company called Built2Wander dedicated to the Jeep and 4-by-4 industries. Among other things, Coates creates social media and digital content for brands related to off-roading.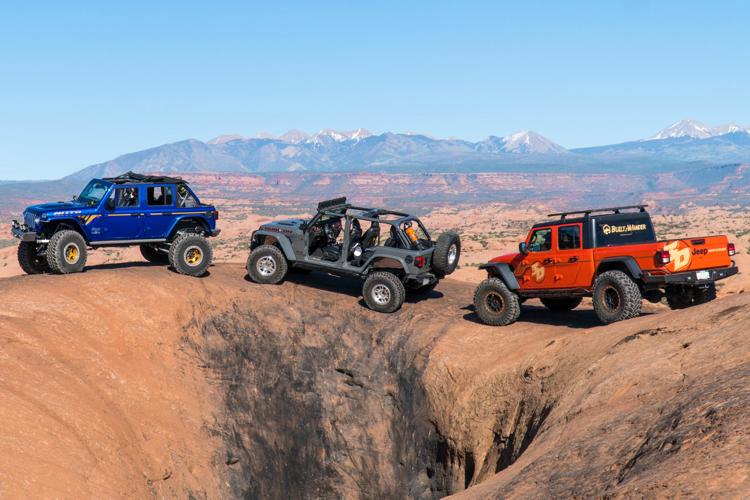 On Built2Wander's Instagram page, followers will see lots of photos of Coates' latest build, a Jeep called Triton JL.
He built it to "handle the toughest terrain imaginable," he said. It has 40-inch tires and heavy-duty axles. The work happened at 3D Offroad, a shop in Colorado Springs.
"The best part about having a Jeep is you can get out to hard-to-reach places," he said. "If you can see some of the landscapes I can see. … They're unimaginable really."
He goes on most trips with a Colorado Springs crew, including Zach Robillard. The self-proclaimed adrenaline junkie started off-roading as a way to enjoy the outdoors with his son.
"I love the rush it gives you hitting obstacles that you wouldn't think a Jeep should go over," Robillard said. "On some of the obstacles, you never know if you're going to make it or flop."
The way he drives his Jeep, it's something you wouldn't want to try at home.
Part of the fun, too, is knowing he customized his vehicle and put blood, sweat and "more hours than I would like to admit" into it.
"I know the limitations of the Jeep," Robillard said. "I know what I built it for and what it is supposed to do."
When it does what it's supposed to do, Coates and others cheer for their friend.
"It really is a community with this cult following," Coates said. "We all to get to experience the outdoors in a different light."