After being an active community volunteer and working 27 years as a server at The Margarita at Pine Creek, opening her own restaurant was less a dream come true for Marina La Riva than a desire to have a place to sell chili.
"I never wanted a full-blown restaurant," she said. "A lot of people assume it's what I always wanted. I really just wanted a place to get good red chili."
She has both.
La Rosa Southwestern Dining got its start, La Riva recalled, when her husband, Bill, told her two friends asked if she wanted to open a restaurant: "I said sure."
That was 2012 when she, Chris Bohler and Mike Elliot established La Rosa in the old B&E Filling Station in Palmer Lake, which had sat empty. She said the owner of O'Malley's just down the road provided the seed money, friends came in to help, the kitchen was remodeled and booths reupholstered. The restaurant opened that December.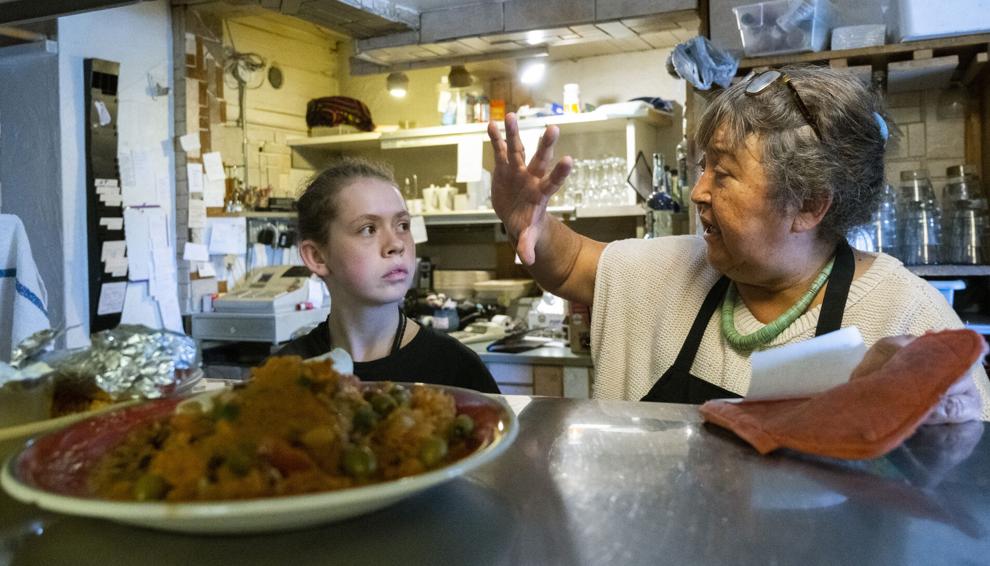 La Rosa features a selection of traditional New Mexican recipes, several passed down from her family and others created by La Riva and her partners.
"Some are newer creations or variations such as the Fish Veracruz and Shrimp Diablo. There's a lot of braising and slow roasting done," she said. "The Rio Grande burger is something I brought to the menu because a chili burger is really popular in New Mexico."
Among her favorite dishes are chile relleno, carne adovada and lamb shank. "Oh and the tamales," she said. "Those definitely come from my family."
La Riva studied geography and environmental studies at UCCS. Her only connection with restaurants was to supplement her income, which is when her tenure at The Margarita started. She also worked in a campus biology lab making yeast (which was later sold to local breweries). "I worked and volunteered like a crazy person," she said. Even after her children were born, she'd go to the lab around midnight, work a few hours, go home to sleep a few hours, then volunteer at her kids' school, followed by her shift at the restaurant.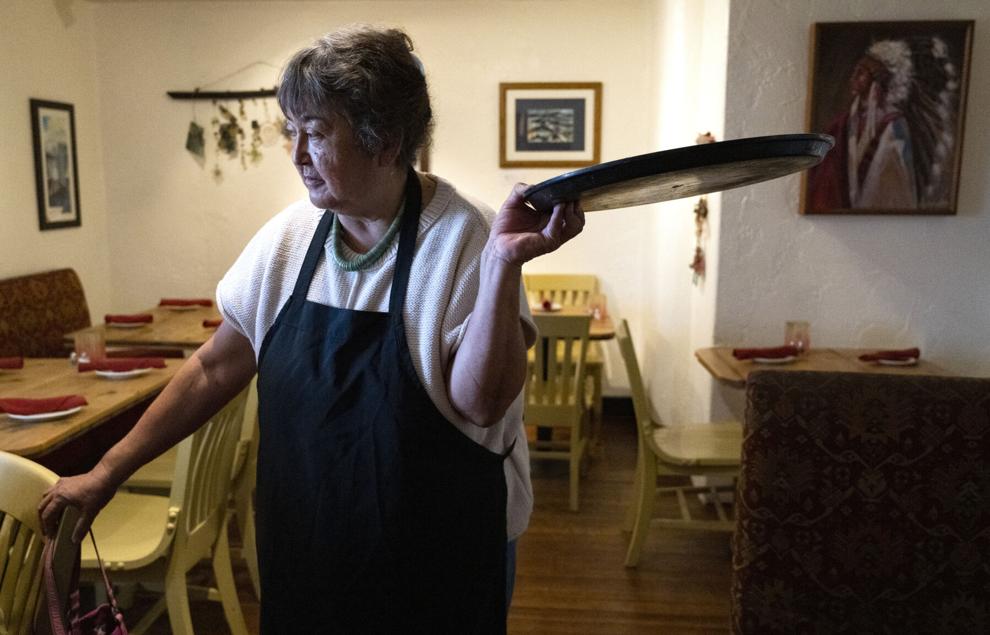 These days she spends 70 to 80 hours a week at La Rosa, six days a week. "I would never have done this job with kids in the house," she said. "I did not ever want them to get into the restaurant business." Her three children are grown, pursuing careers out of state.
Growing up in New Mexico, family has always been important to La Riva. It's something she's carried over in her parenting. When her children were young, she made sure they were involved in a range of activities and raced home between shifts to prepare a home-cooked meal so they were eating well.
Although running the restaurant is her focus now, La Riva is quick to stress that creativity is among her strengths. "I won't say I'm an artist; I am creative, though."
Developing recipes is one example of her inventiveness. "The part that's really fun for me, in fact I lose sleep over it," she said, "is to come up with the specials for the restaurant. I have a running list of people who want me to call them when we're having this or that."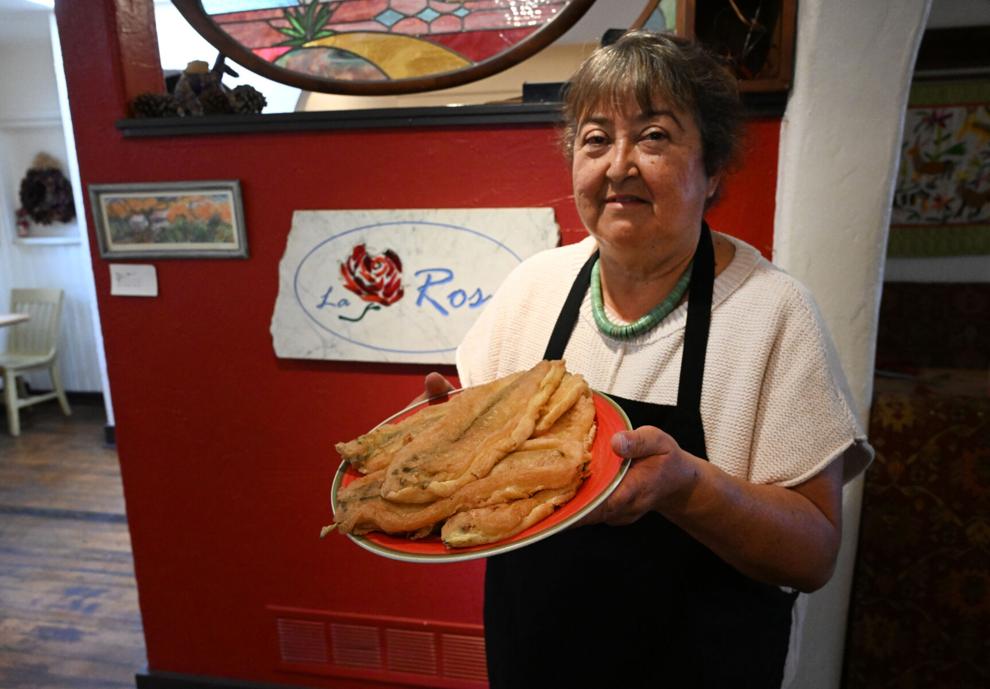 Her ingenuity is also evident in the volunteer activities she's pursued through the years. She developed several art programs when her children attended Canon Elementary School. Later she was involved with the Body Packaging (fashion art show). "I get chills remembering the elevated art programs we created," she said.
She's dabbled in clay, taken art classes, weaves and generally likes working with her hands. For fun, she was also a member of a winning air guitar playing team. More recently, she's been involved with Habitat for Humanity by hosting tequila-tasting fundraisers at the restaurant.
"Because I worked at The Margarita for so long, I got a sense for fine dining. I want people to have a good dining experience here," she said.
There she also learned the importance of working together:
"At The Margarita, staff was like family. That makes a difference. It's not just me that keeps this place running. It's all about teamwork. I really, really value my employees."