There's no getting around what people expect from a cowboy band.
Plaid shirts and cowboy hats and blue jeans. Yodeling and fiddles. And, yes, they expect cowboys.
The Flying W Wranglers would know. Nearly seven decades ago, they practically pioneered the concept of cowboy songs performed over a chuckwagon supper.
Only one cowboy band — the Sons of the Pioneers — is older than the Colorado Springs institution. Many groups have followed in their boots.
All this time, there was never a place in the band for someone like Cassy Weil.
Until now.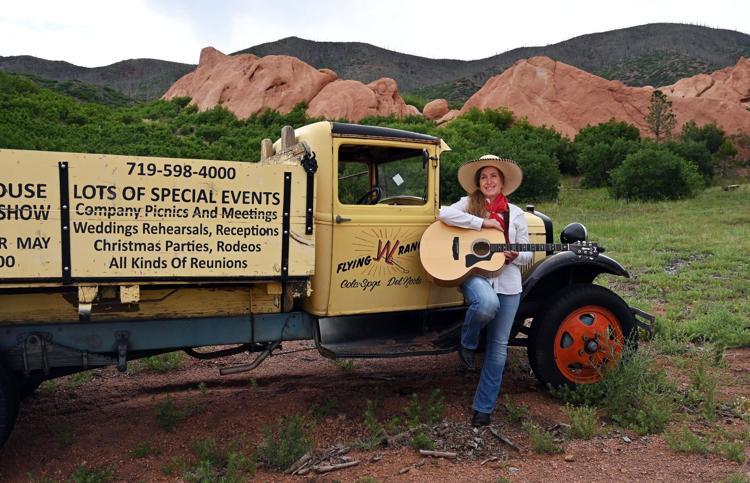 For the first time in its long history, the five-person band is welcoming a cowgirl to the stage.
When the Flying W Ranch reopens this summer, after an eight-year hiatus following the Waldo Canyon fire, Weil knows fans will have a lot to get used to.
The look of the new ranch after years of construction. The sight of scorched trees in the background. The weight of eight years lost. The sound of a woman's voice.
"You worry if people will feel like it's not the same as it was," Weil says. "It's been a long tradition, over 50 years, of an all male group. That's a long time to have things a certain way."
Months ago, Weil joining the band wasn't the plan.
After a nationwide search, Flying W Ranch owner Leigh Ann Wolfe hired brothers Seth and Aaron Weil, both formerly of Utah's Bar G Wranglers, to join the Wranglers. Then former bandleader David Bradley retired after eight years with the Flying W.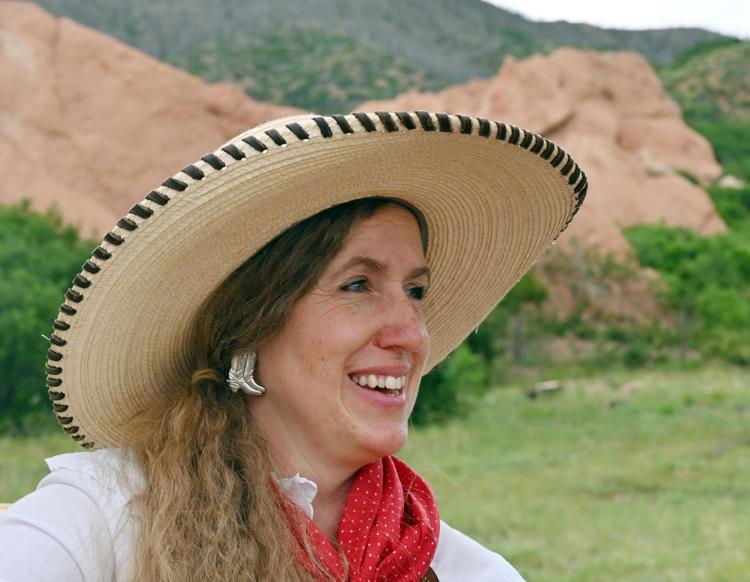 The spot went to Seth's wife, Cassy.
Bradley, who said he retired for personal reasons, said the move — the band having a woman — was a long time coming.
"I think it's a great step for the future," he said. "I don't think it should be just guys. In the history of cowboy music, there's a lot of female singers."
Other cowboy bands, like the Flying J Wranglers, have hired female musicians well before the Flying W.
What took the local Western band so long? Cassy Weil wonders if it's because they were following the lead and popularity of the Sons of the Pioneers, an all male band that once counted Roy Rogers as a member.
"It just continued on year after year with that same idea," Weil said. "The whole idea was to go for that sound and keep that sound alive."
"That sound" was the voice of a man or five men.
Not anymore.
"They're going to be great as ever," Bradley said. "It'll be different with a lady in there, but she ought to put a smile on everyone's face."
Weil is as much a cowboy singer as anyone. Also a former member of Bar G, she's been playing on and off as the only woman with otherwise all-male bands since 2003.
At first, she was a church singer. That was before she met a cowboy singer named Seth.
"I was enamored, of course," he said.
He called Cassy's dad to ask permission to write her letters. He wrote her for about a year. "At that point, I was like, 'Why am I writing here?'" he said. "We just need to get together."
So they did. Cassy joined his family's traveling band and toured with them on a 24-foot trailer. She learned to play the bass and the guitar. She learned to play the kind of music she grew up hearing.
"My dad listened to cowboy music all his life and all of my life," she said. "His dream as a little boy was to be a cowboy."
She remembers getting nervous to sing in front of a small congregation in Arizona, where her family lived. Now she has performed for thousands of people all over the country.
"When I sing Western music, I don't get nervous at all," she said. "I would certainly rather be doing this than any other thing."
Same with her husband. They'll be moving from Panguitch, Utah, with their four kids to live in an RV in Colorado Springs this summer.
"My passion is to keep Western cowboy music alive," Seth Weil said. "That's my life."
He grew up in a small ranching community in Idaho where he went to a one-room schoolhouse. He rodeoed for a while, before realizing that "being a fiddle player was a way safer way to live."
He's made a living by playing his fiddle and singing in Western bands. When the Flying W called, he had to go for it.
"That's the granddaddy of them all," he said. "As soon as the Flying W opened, it became one of those institutions in cowboy music. Anyone in cowboy music knows the Flying W."
He's happy to know the next chapter of Flying W, the one with his wife as a member. Seth, for one, thinks it's a "no brainer."
"As long as there's been cowboy music, there's always been cowgirl singers," he said. "It only makes sense that the Flying W finally wrapped their heads around it."
Next to Roy Rogers, he said, there was Dale Evans. There was also Patsy Montana, who performed, ""I Want to Be a Cowboy's Sweetheart," which Cassy performs often.
"She's a top hand," he said. "She's got the voice of an angel and fits right into the group. She always has."
Doris Day once wrote Cassy a letter, thanking the younger singer for keeping Western music alive.
That's the sort of thing that makes Cassy believe there's a spot for her at nightly concerts at Flying W Ranch.
"When people hear a girl in the group for the first time, they say, 'This is what it's been missing,'" she said.
Her presence expands the band's song list. "There are songs that a cowboy wouldn't sing," she said. "Singing those is a chance for us to shine a little bit more, because we are the rarity." One song might be "Secret Love," from the musical "Calamity Jane."
"That's what I love about cowboy music," Cassy said. "It can be happy or sad. It can be about anything."
The true tradition of cowboy music isn't about who's singing it. It's about what the songs make you feel.
Cassy knows what the music makes her feel.
"It reminds you of being a child or of the past," she said. "As much as people love to look into the future, they still enjoy looking in the past."
In her future, she'll be on the Flying W Ranch stage. She won't wear blue jeans and plaid shirts like her bandmates.
"We're going to do our best to continue the Flying W tradition," she said. "With a little twist."