Jim White was fishing a glacier-cut stream in Wyoming, "like hundreds I've fished for years and years," he writes in his upcoming book. But this time was different.
His vision slowly fading, he realized he could no longer see a tippet through the eye of a caddis. After seven decades with a rod, he suddenly failed to tie a fly.
"I just broke down and cried," says White, 81, in his Colorado Springs home. "It just broke my heart."
But the retired pastor avoids despair. Prone to cite a wide array of beliefs and disciplines — Christianity is far from the only topic covered by the hundreds of books on his shelves — he recalls a line by psychologist Erik Erikson.
"Erik Erikson says the development task of old age is acquiring a sense of meaning while overcoming despair," White says.
Meaning. That's what he searched for in writing "Fly-fishing the Arctic Circle to Tasmania: A Preacher's Adventures and Reflections," due this spring. It's his fourth book and his most personal, a fishalogue spanning nearly 20 countries and a lifetime of deep wonder.
Like other angler scribes before him, White draws on Thoreau. "Many men go fishing all of their lives without knowing that it is not fish they are after," the great thinker wrote.
What are they after? White asks.
He likes Harvard scientist E.O. Wilson's idea about "the savannah gestalt," the idea that human beings are subconsciously drawn to the grasslands and streams of their African origin. White also likes "Blue Mind," the book by Wallace J. Nichols.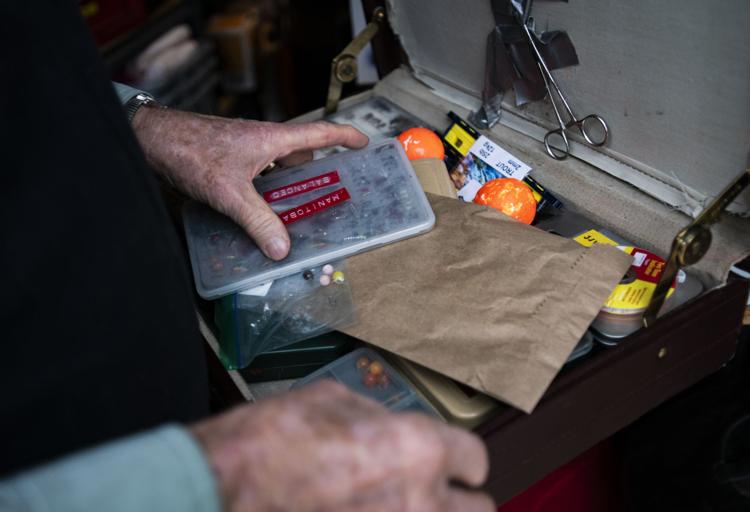 White summarizes: "Our attraction to water is what keeps us whole and makes life pleasant. It's getting in touch with our deepest level of our inner self, with our beginnings going back to water. ... Is that true? I don't know, but it's an interesting theory.
"I'm just saying that fly-fishing, which puts us on blue water, connects us with something at the very beginning, which is a connection to God. Could it be that that's what we're really after? Are we really after trying to find God?"
Just a theory, he says. Perhaps something to subscribe to, though a broader audience will more readily relate to the Van Morrison lyric in the book: "Let go into the mystery / Let yourself go / You've got to open up your heart / That's all I know."
That comes close to the end of White's wonderings and wanderings, from his marooning on an Arctic island, to another near-death experience in a New Zealand flash flood, to his being robbed in a British Columbia motel. (The one about him and his pastor buddies escaping knife-point at a Tijuana bar didn't make it.)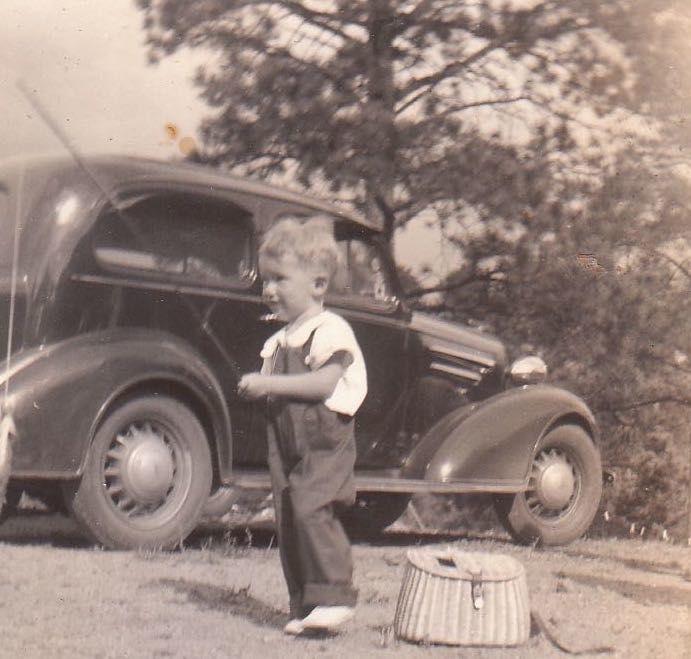 The book begins in Cascade, where White spent his boyhood summers and learned to fish. From Oklahoma, he always returned to the family cabin with his dad, an alcoholic disbeliever who died at 59.
White's mother, meanwhile, was a devout Christian, a gentle soul imploring her boys to say their prayers and always go to church.
One of White's brothers has a family of his own back in Oklahoma; the other is aging in federal prison for selling marijuana — "a very sweet guy," White calls him. And while they strayed from the path their mother set them on, White never did. "I guess I just liked the world of ideas," he says, "and I'm convinced the Christian faith has some pretty good answers for a sorry world."
White graduated from Yale Divinity School in 1962, taking an assistant role at the First Christian Church in Fort Collins, "fully aware that the Poudre River, the Big Thompson, plus Rocky Mountain National Park streams were oh so close," he writes.
He went on to positions elsewhere, including in Moline, Ill. "I got fired from there," White says. "I think I was too liberal."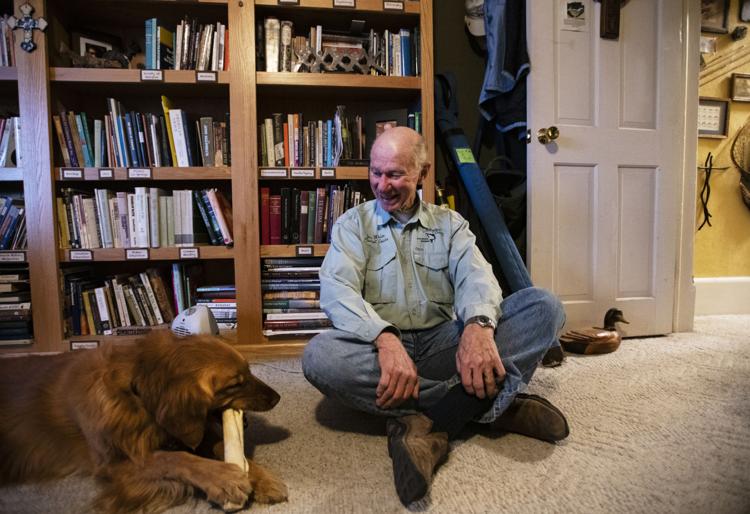 Ingrained members of the Springs faith community might remember White for presiding over an unprecedented gay marriage here in 1994. During an interview at the time, in response to the University of Colorado at Boulder football coach citing the Bible's words against gay unions, White pointed out more from the text.
"When coach comes to the line, 'It's an abomination in the eyes of the Lord to touch the skin of a dead pig,' that'll be the end of football at CU."
White never apologized for that marriage, retiring in 2006 after 16 years as First Congregational's leader and setting the church on its continued course for inclusiveness.
It was during those years of ministry that he led fishing retreats. It was a way to build relationships and understanding, he figured. And, selfishly for him, fishing was always a release.
"I think it must be like Buddhist meditation," White says. "In Buddhist meditation, you're breathing, just one thing. In fly-fishing, you focus on one little bit of fluff floating downriver."
More recently, a friend offered the idea of existential retreats. "We gotta go deeper; the world's too shallow," went the pitch, which also involved poetry and world literature.
"Those were all in the last 10 years," White says. "I only had to quit about three years ago."
Along with fishing, vision loss has hampered his writing; he doubts he'll be able to do another book. But he's glad he finished this one, ending in Tasmania, where "A River Runs Through It" came to mind.
Upon a rocky riverbed, White felt like a Norman Maclean character, standing on "rocks from the basement of time." White also recalled Genesis, "the firmament" made to separate "waters above" from "waters below."
Now a song comes to White. To the tune of "Everlasting Arms" he closes his eyes and softly sings.
"Standing, standing, standing on the firmament of God."