Film photography is alive and well, and Cassidy Osborne is living proof.
Osborne started photographing weddings 10 years ago on a digital camera, but her work took an unexpected turn after her own wedding photos were shot on film.
"When I got the images back, I couldn't deny that they just looked magical. I quickly called (the wedding photographer), and she walked me through how to get started. That was seven years ago," said Osborne, who goes by Cassidy Brooke for her photography.
Osborne isn't the only Colorado Springs photographer still breathing life onto film. About 70 to 100 rolls are dropped off every week at Mike's Camera, and 20 to 30 are taken to Cameraworks down the street.
Film cameras are used mostly by two groups: Older people who never switched to digital, and 20-somethings who long for an analog renaissance, said John Vinson, a customer service representative at Cameraworks.
"Go down to a store like Independent Records and see how much people are paying for remastered vinyls," Vinson said. "They like the quality of analog."
Shooting film is much different from shooting digital, photographers agree. Film photography requires more knowledge of exposure and more careful composition. A digital photographer can take hundreds of shots without a hitch, but rolls of film usually capture 12 to 36 images.
"The benefit is that you're establishing that foundation," said Jeni Olivas, assistant store manager at Mike's Camera. "You're being forced to learn the exposure and you have to think, 'If I do this, how is it going to make my picture look? If I try this, what's the effect?' It just gives you more control and forces you to learn how to properly do something."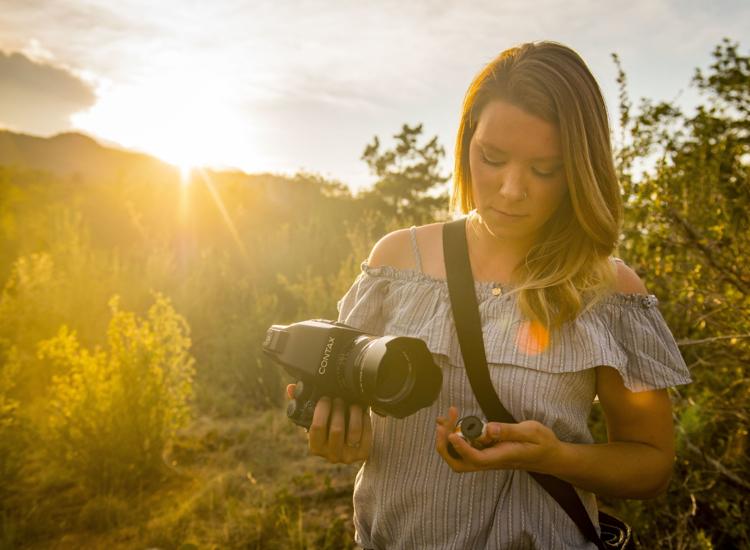 Many photographers buy three or four rolls of film a month, down from 30 to 40 rolls in film's heyday. At least one longtime film photographer fears that the low demand won't keep the business alive.
Jeffrey Cloutier, owner of Cloutier Fotographic, said some film manufacturers have gone out of business, and the market has less variety now. With its high manufacturing costs, Cloutier predicts, film will suffer "a slow-bleeding death by a thousand needle pricks."
"The only way for the younger generation to continue with film and keep it alive is if you shoot a lot of it," Cloutier said.
But Olivas said, "Film is not dying." Mike's Camera develops as many rolls of film as it sells, she said.
Vinson said he witnessed the beginnings of the film revival at Cameraworks almost two years ago, perhaps a reaction to filtered and altered digital images that are ubiquitous in modern media.
"People post a lot of images that are so over-processed, and you've got to ask yourself, 'Was this actually a photograph to begin with?'" Vinson said. "It seems like that kind of creates a distance from reality, so when people get back into film, that kind of gets us back to center."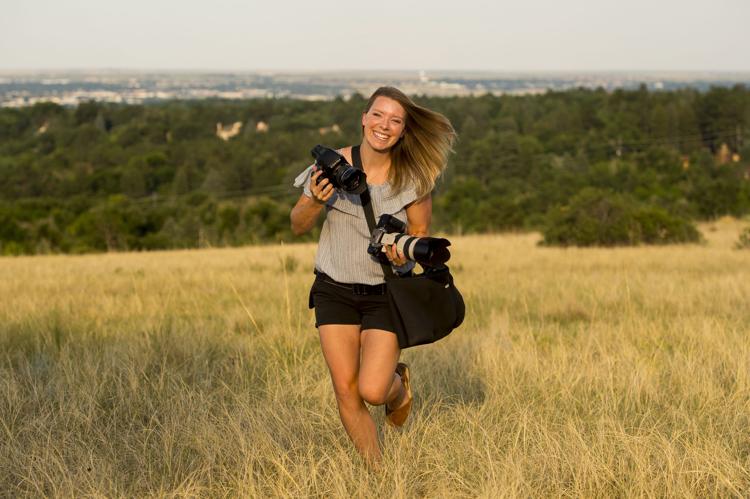 Much traditional film and equipment hasn't changed, but many have swapped darkroom developing for a speedier automated process. Mike's Camera and other outlets have machines that take the roll through each bath at precise speeds. This technology has helped to keep developing prices low.
Sara Hauer said her job developing film at Mike's Camera is "a blessing," as it's given her access to parts of the world she otherwise wouldn't have the chance to visit.
"Photo is so much emotion," Hauer said. "This is your life. Sad times, happy times, it's awesome to see."
Those who continue to shoot analog say they love the medium and enjoy the process. They liken getting their film back to the feeling of Christmas morning.
"It's a lot more creamy. The colors are a lot more vibrant and rich," Osborne said. "I feel like you're a little bit more connected when you're shooting film. I can't explain it. It's this feeling you get when you shoot it."
Vinson shrugged off concerns that this revival will be short-lived.
"I think that depends all upon the individual, rather than anything trendy," he said. "Photography is one of those things where either the bug bites you or it doesn't."