Jeremiah Klaas was dying of multiple sclerosis.
Fifteen years post-diagnosis, the disease of the brain and spinal cord had numbed his limbs to the point that he could not walk or drive. His eyes would not focus enough so that he could read.
He had been in and out of nursing homes for physical rehabilitation from severe episodes of the illness that was decaying his body, mind and spirit.
That was five years ago.
In recent months, the 43-year-old Klaas has been installing a new roof on his house in Teller County.
Klaas believes God healed him.
"My health is perfect now in every way," he said. "Was the suffering fun? No. But it's paying off, finally."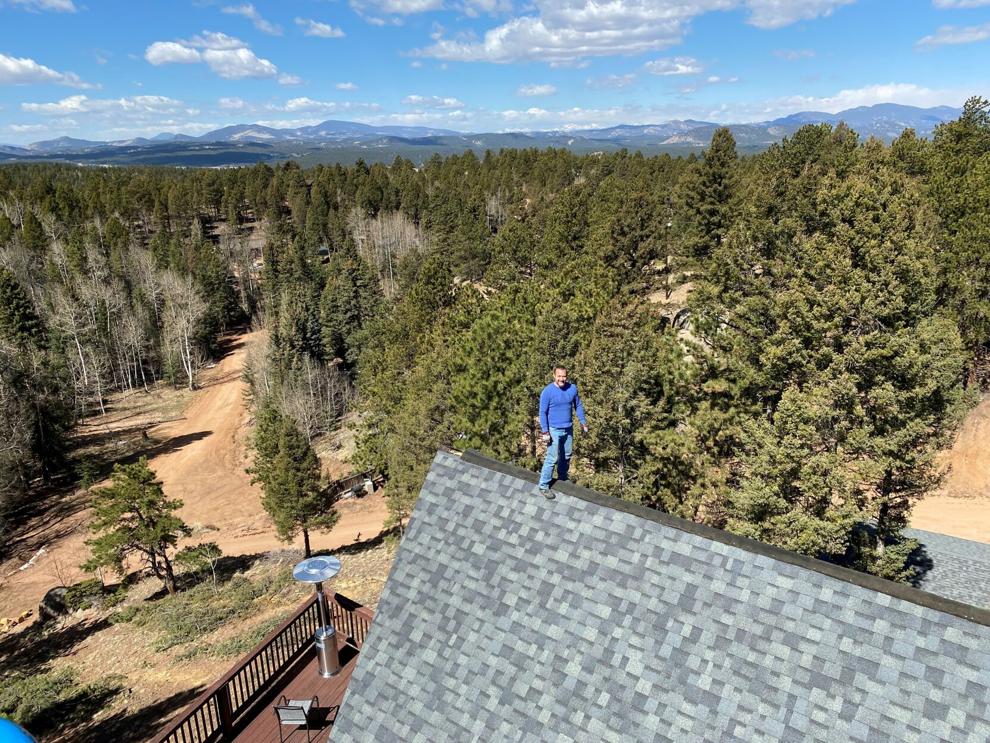 Miracles happen, say those who have experienced, witnessed and researched the ancient belief in divine power and intervention.
"God is still in the miracles business," says Lee Strobel, New York Times bestselling author of "The Case for Miracles: A Journalist Investigates Evidence for the Supernatural."
He's also the founding director of Colorado Christian University's Lee Strobel Center for Evangelism and Applied Apologetics, an online program of the Lakewood campus.
"Miracles occur more commonly than people think," Strobel said in a phone interview from his Houston office. "Many are better documented than a lot of skeptics compose."
The former atheist and Christian convert hired the California researcher Barna Group to conduct a public opinion poll for his book, published in 2020.
The results showed two out of five Americans believe they've had at least one experience in their life that they could explain as a miracle.
"If you throw out 99% of those, that still leaves a million miracles in the United States," Strobel said.
He likes this five-point definition, by philosopher Richard Purtill, who says, "A miracle is an event (1) brought about by the power of God that is (2) a temporary (3) exception (4) to the ordinary course of nature (5) for the purpose of showing that God has acted in history."
The Bible is rife with miracles involving creation, providential timing, control of nature, predictions, suspension of natural principles, such as performing healings, and ridding bodies of demons.
Today, scientists are conducting more research on the topic than in the past, Strobel said, leading to more peer-reviewed medical journals publishing case studies.
Those include documentation of a woman who developed juvenile macular degeneration and went blind. She married a Baptist pastor, who one evening fell to his knees in prayer, asking God to restore her eyesight that night.
"With that, she opened her eyes and could clearly see, after years of darkness," Strobel said. "Within seconds, her life miraculously changed, and for 47 years, it's remained intact."
Mozambique was the site of a recorded mass miracle. After researchers tested deaf and blind villagers for hearing and vision levels, Christians known to have a special ability with healings immediately prayed for the group. The villagers then had their hearing and vision retested.
"They found virtually everyone improved to one degree or another," Strobel said, "and often astoundingly, overall vision acuity increased tenfold."
Among the findings, one woman who couldn't hear a jackhammer pounding next to her before the prayer afterward could hear normal conversations, he said.
Researchers conducted the same "rigorous, scientific study" in Brazil and got the same results. Strobel interviewed the doctor who led the project.
"She said something's going on, and it's not fakery, or fraud or a highly charged atmosphere that plays on people's emotions," Strobel said. "No. Something's going on."
Being healed of cancer
The only trace of a large, ugly, weeping cancerous tumor on Colorado Springs resident Mike Hoesch's body is a small scar. He says it reminds him that what happened was real.
Hoesch noticed a tiny red bump on his chest in 2000, when he and wife lived in Arizona, where skin cancer is prevalent. It wouldn't go away, so he went to a dermatologist, who diagnosed malignant neoplasm and scheduled emergency surgery for two days later.
Hoesch and his wife, Caroline, were attending a nondenominational church and had been praying for healing. Hoesch decided to stay on that course.
"The doctor said I'm warning you, this is a very deadly thing you're dealing with," Hoesch said. "Then, I was really scared."
But Hoesch said he wanted to follow his heart and rely on prayer. 
The next five years felt like a rollercoaster ride in hell.
At church, Hoesch heard how he must be clothed in sin and needed to repent, or perhaps he was rebelling against the pastor's teachings and that's why he was afflicted with cancer.
At home, Caroline started to wonder why he didn't just get the thing cut off already.
The tumor grew and began oozing, bleeding and smelling bad. It became so large that Caroline brought a bra, cut out one of the cups, and Hoesch wore it as a harness to support the heavy malignancy.
In a video about her husband's experience, Caroline describes dressing the tumor in paper towels and plastic wrap to contain the pus, and applying tinctures to reduce the stench.
A tentacle grew out of the tumor.
"It was like a manifestation of the devil — which it was," Hoesch said. "The devil comes to steal, kill and destroy."
Hoesch kept getting sicker and says he began reading the Bible without ceasing.
In January 2008, he had a revelation that God has already delivered on his promises, therefore God had already healed him, so he needed to stop reaching and instead accept that he was healed.
"I wasn't receiving what God has promised because I wasn't really believing," Hoesch said. "I threw all of my doctrine out the window and changed my perspective on the Bible."
In two weeks, the tumor started shrinking, the Hoesches noticed, as they were wrapping it.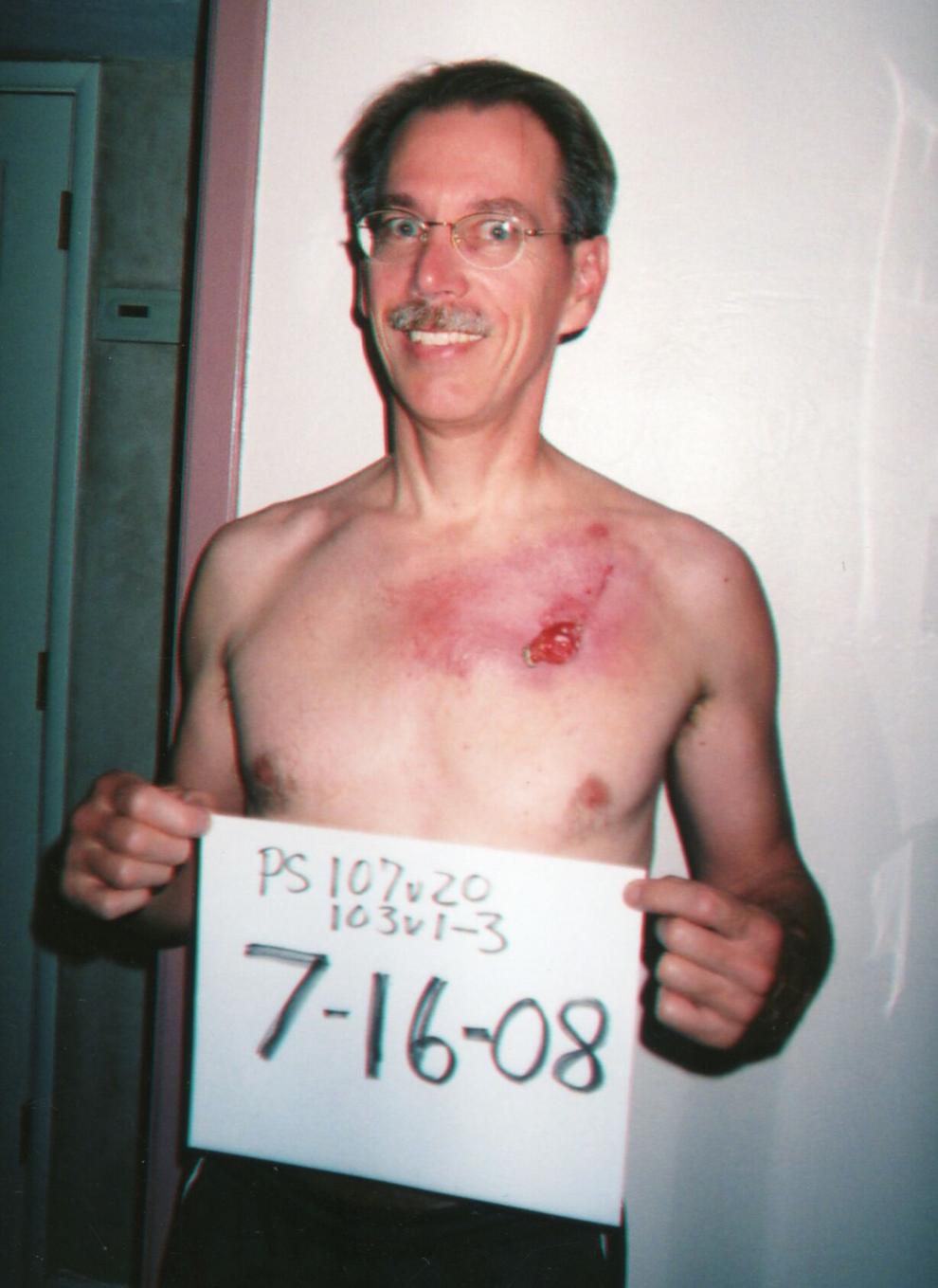 "It shows you how quickly the Lord can deliver you when you're willing to follow what he says," Hoesch said. "It's not the power of positive thinking; it's aligning my heart with what's true and allowing my body to follow."
By May 2008, he didn't need to wear the bra anymore, and by that August, there was nothing left of the beast on his chest.
Hoesch and his wife moved to Colorado Springs in 2010 to attend Charis Bible School and work on digesting what he'd been through. He now runs a healing ministry.
His story is unbelievable to some and inspirational to others. Once when the Hoesches were walking on a hiking trail, they heard someone say, "Mike Hoesch?"
Hoesch turned around. The man said he recognized Hoesch from his online videos.
"I used to be an atheist and pick apart healing testimonies," the man told him. "I saw yours, and I couldn't pick it apart."
'Miracles happen all the time'
Miracles are a daily possibility in the work of the Rev. Stephen Akujobi, a chaplain priest for Penrose-St. Francis Health Services in Colorado Springs. Catholic nuns formed the roots of Penrose and St. Francis hospitals, and now as part of Centura Health, they retain a philosophy of healing the whole person.
"We believe when mind, body and spirit are in harmony, people flourish, which is why we stand at the intersection of faith and science," Akujobi said. "Miracles and faith are part of whole-person care."
While a majority of Americans — up to eight in 10 in some Gallup polls — say they believe in God, what people don't always realize is "God didn't finish the work of creation and abandon the work to fate," Akujobi said.
"God is constantly active in the world, constantly preserving the world he created for us, the people of faith," he said.
Akujobi has seen the gamut, from escalating blood pressure of a patient being lowered when family members pray over the person, to his favorite example.
Four years ago, the heart of a patient in surgery had stopped, but medical workers revived him. Members of the patient's large family had been praying and appeared very distraught, Akujobi said. He invited them to attend a church service he was leading in the chapel.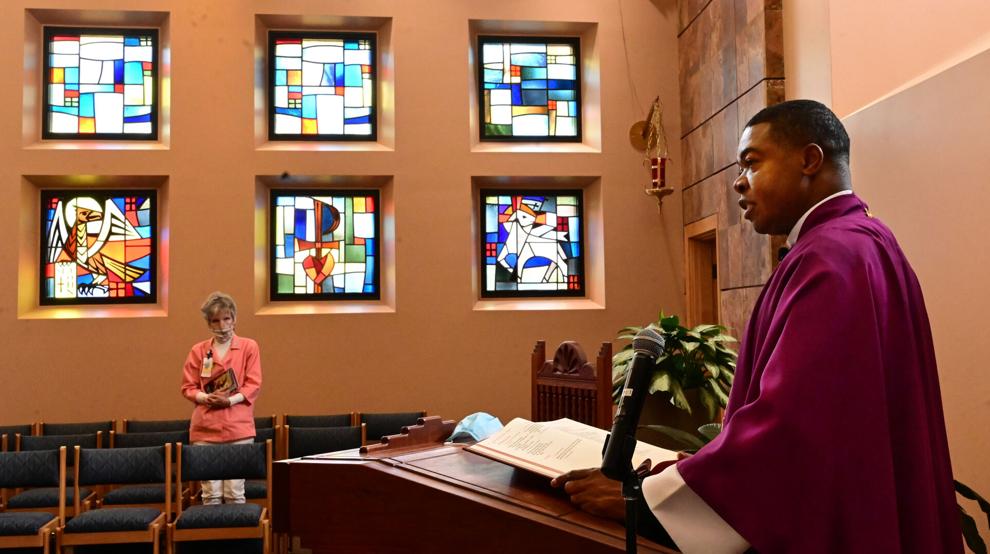 "I announced to the worshipping community what was at stake and invited all to accompany the family in prayer," Akujobi said. 
When the family returned to the waiting room, they learned their loved one was holding his own.
In a few days, Akujobi spoke with the doctor.
"He had no explanation whatsoever to give about what happened," Akujobi. "This person should be gone," the doctor told the chaplain, admitting the recovery could be linked to the family's prayers.
"People are very hesitant to acknowledge a miracle, but this came from someone who was not particularly religious but an expert," Akujobi said. "He shook his head and said there's no other way this could have been possible except by extraordinary power."
The man danced out of the hospital and is alive and well, Akujobi said.
"God is among us; it's just that sometimes because of science, the skepticism of modern humanity tends to not recognize these extraordinary events that happen," he said.
Because faith is predicated on the unseen and science relies on proof and evidence, inexplicable occurrences are easy to brush off as coincidental, Akujobi said.
But people don't have to believe in God for him to work in their lives, Akujobi said.
"He looks out for all his children because we all belong to him — whether we recognize him or not," he said. "Miracles happen all the time, and it's not just God working outside nature — God works with nature, using the human hands of doctors and nurses to accomplish something that you can describe in no other way other than to say this is miraculous."
Answered and unanswered prayers
Klaas prayed, begged and bargained with God for eight years to relieve his body of multiple sclerosis.
"I was angry and bitter," he said. "I was basically almost done with God."
Klaas was addicted to cocaine and alcohol when doctors told him at age 23 that he had the disease. He took his first sip into an altered reality at age 8, when he drank booze with his biker dad.
As a boy, the word "Christian" left such a foul taste in his mouth that he once angrily told a minister who came to his Ohio high school after the death of a student to leave because no one wanted him there.
After having what he describes as an initial encounter with God in 2008, during which he says he experienced an intense moment of peace, joy, love and acceptance of Jesus while in drug rehab, Klaas became a faithful Christian, studying the Bible and adhering to its teachings.
Why weren't his prayers being answered, he wondered.
"I took it radical," he said. "Every day for eight years I sought healing. I'd put my hope and trust in something that failed me. It shocked and hurt me. I felt dead inside."
In 2015 he moved to Teller County and one day, Klaas believes he "tapped into grace."
After watching a video of Woodland Park televangelist Andrew Wommack, Klaas said instead of trying to work at healing by praying a certain way and following mechanical steps, he "got real" with God.
"God can take the Scriptures in your head and make them alive in your heart," Klaas said. "My favorite prayer was, 'God help me, I can't do this,' and I would feel the power and the presence of peace and joy comfort me."
The symptoms of his multiple sclerosis slowly abated until Klaas regained all function.
But God doesn't heal everyone, which Akujobi attributes to sovereignty.
"He makes those things happen when he wishes it," Akujobi said. "When we pray, we know our prayers are not always answered as requested, but every prayer is answered because every prayer leads to a deeper awareness of God's presence."
Healing also may not equate to "cure," he said, adding that spiritual, emotional and psychological healing can happen even if physical healing does not.
God also does not indicate when he will answer prayers, Strobel said.
"He does ultimately promise his followers will be healed — but not in this life necessarily," he said.
Strobel concludes a miracle has occurred if there are multiple, credible eyewitnesses who have no motive to deceive, if spiritual overtones such as prayer are present, there is no alternative natural explanation and it comes about in the midst of spiritual overtones.
Healings were not an automatic given in biblical accounts; for example, the apostle Paul was not healed of the unspecified thorn in his flesh.
"It's a difficult issue," Strobel said. "God sees and knows things we don't."