When religious leaders speak, people tend to listen.
That's why about 40 people representing different faith traditions gathered on the steps of Colorado Springs City Hall Friday to reiterate a theme common to the beliefs of Muslims, Jews, Christians and Buddhists: that the Earth and all creation are sacred gifts that need to be protected.
"We want to give a message that destroying the planet is against our religion," said the Rev. Gail Nuth, a former United Methodist minister and one of the organizers of Friday's Faiths 4 Climate Justice protest.
Faith traditions historically and contemporarily hold an appreciation for creation and adhere to a call of stewardship, she said.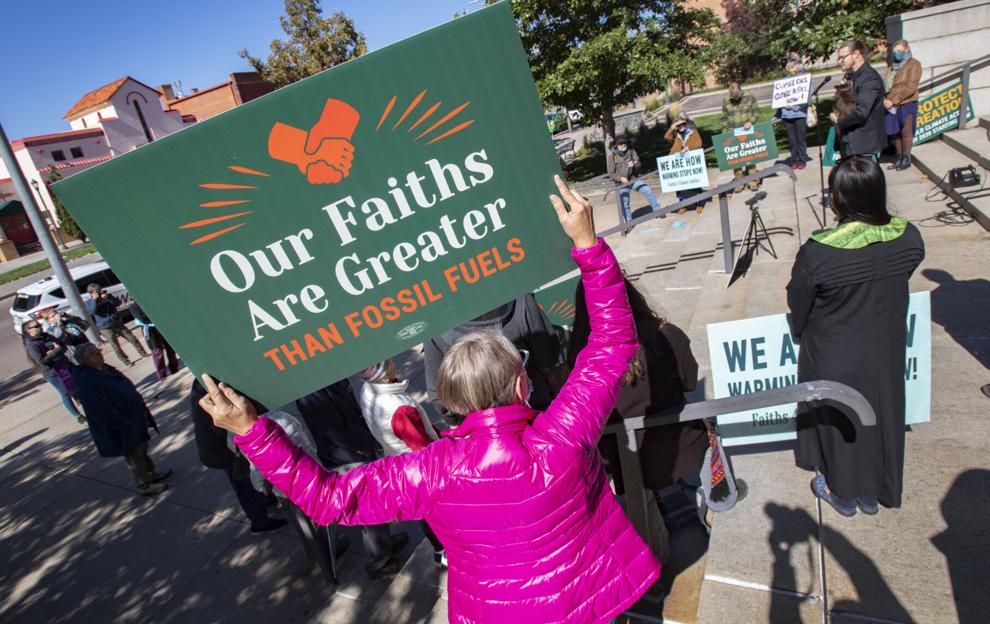 The matter of global warming and environmental degradation becomes one of justice, Nuth said, because climate change often affects poor countries and people who don't have the ability to fight its effects.
"We feel it's very important for leaders in faith communities to take a stand to help facilitate discussion and change and concern and investment in the issue," she said.
"Moral action and public pressure are required to bring about policy change, and when you look at the wildfires and the smoke we have been breathing every summer, the time for action is now."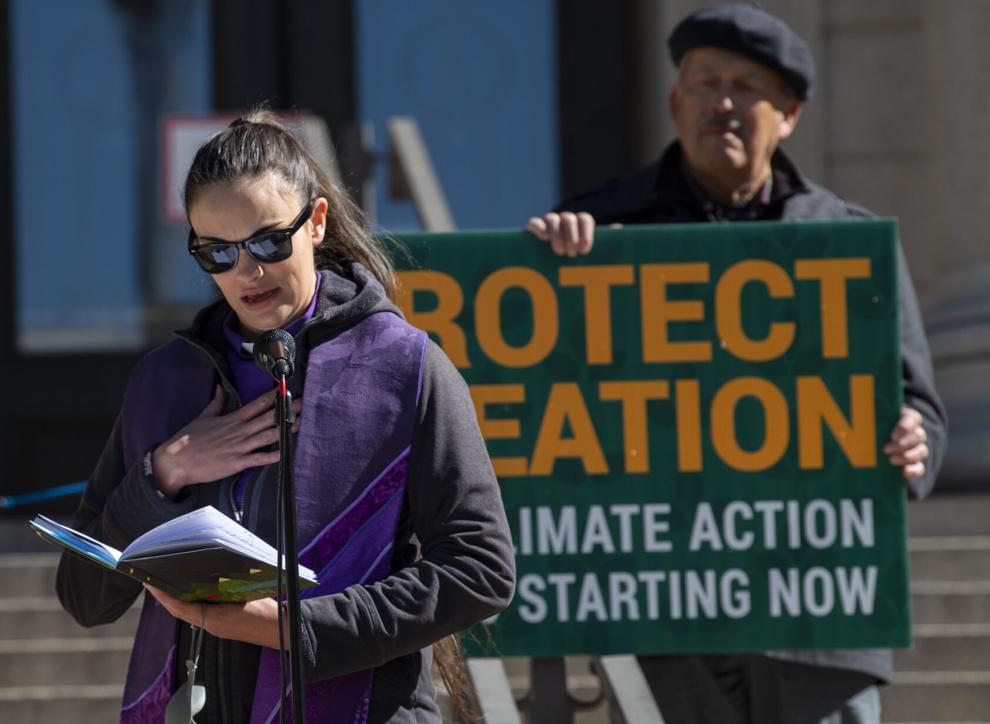 Participants held signs with such phrases as, "Fossil Fuels Desecrate Creation," and "Our Faith is Stronger Than Big Oil" and "Our Faiths are Greater Than Fossil Fuels."
"We need to continue this battle with more fortitude" Colorado Sen. Pete Lee, a Democratic representing Colorado Springs, told the crowd. "This is a fight we cannot lose."
Friday's rally was held in concert with events in other cities to precede the United Nations' 26th Climate Change Conference of Partners that starts Oct. 30 in Glasgow, Scotland. The summit had been rescheduled from November 2020.
The United States did not have broad representation under the Trump administration but with this year's change in presidency again will be a strong presence at the table, said Nuth, who has attended U.N. climate conferences in the past.
People of faith can "mobilize the grassroots moral power" to demand climate justice, said Sarah Hautzinger, a sociology professor at Colorado College, and another rally organizer.
As part of the action, bells will ring for two minutes at noon on Sunday, along the North Tejon Street corridor in downtown Colorado Springs.
The first minute will be dedicated to "an appreciation for progress" on climate change and the second minute to "fortify" ongoing work, said Hautzinger, who is forming a southern Colorado chapter of GreenFaith.
The New York-based interfaith coalition promotes protecting the climate and the environment.
"Rarely do you see different religions united over a single issue, but people of conscience from all faiths are working together to protect the planet and create a more compassionate and just world," Nuth said.
Creating a "new story" about the environment requires looking to the past, said Shaunti LallyiAM of Earth Church Circle in Manitou Springs.
Indigenous peoples recognized that humans are an extension of the natural environment and are connected to it, he said.
"The solution seems as clear as the problem," LallyiAM said to event-goers.
"We've been telling a story of separation — that mankind is separate or somehow above nature," he said. "That's a stark untruth or misrepresentation.
"We are planet Earth. We share this water, air, soils and minerals. There is no separation of class or race. We can begin to unlearn and tell a new story."