CRESTED BUTTE • Dawn Belloise emerges from the post office disgruntled.
Oh, how the place has changed. Lines like you wouldn't believe! An eon endured in the attempt to send or receive packages.
"Like the vortex!" Belloise says, bursting forth with fiery-dyed hair and furry boots, Star Wars bag in tow.
What am I doing here? she asks. I tell her I'm writing about her town. Her eyes widen.
"Don't advertise us!"
But how nice to see a familiar, friendly face. It's Shelley Popke, another local who was showing me around Elk Avenue, pointing out the historical Victorian buildings along the main drag. And Popke is glad to see Belloise, because look what she's wearing: the silver necklace Belloise picked up for her that one time in Thailand.
"Oh, beautiful!" Belloise says.
Such is a common interaction in Crested Butte. After Belloise and I finished chatting at a bar — the locals' bar, where she hugged just about everyone who came in — here's another that occurred:
"Hi, sweet love!" a woman hollered to Belloise, who promptly came to her side, helping unload boxes from the car. Blank pottery was being ferried into the distillery for a night of painting, and "a strong man" was needed for a few boxes, this woman told me.
"God bless you!" she said, embracing me.
Strangers get along, but these are Belloise's people. The reason she's always come back to Crested Butte over the past 40 years. One time she left for Boulder; another time she tried the starving artist thing in New York City. But this place always called her back — even if it required her working multiple jobs, as many must in Crested Butte.
One has her writing profiles for the town newspaper. "The last question I ask everybody in those profiles is, 'Why are you here? What is it that's kept you here?' I get the same answer: the people."
The people are showcased at the museum. Their black-and-white portraits are on display, the faces of Crested Butte through the years.
Here is Frank Yelenick, sitting in his favorite spot atop a Pepsi crate beside his liquor store. Here at the piano is Helen Morgan, who played every Sunday at the Congregational Church. Here is Jessie Richardson, bonnet over gray hair, walking with ski poles, as she did daily amid the natural grandeur.
Here is Vonda Rozman, a self-described "coal miner's daughter and coal miner's wife." She was one of the early queens of Flauschink, an annual fest that started in 1969 and continues every last week of the ski season. Selected royalty wield plungers for scepters in what is but one of the town's quirky traditions.
Unofficial is the one featuring naked skiers on the last day of the season. Official is the woodland fantasy festival called Vinotak, Crested Butte's Burning Man, in which everyone in costume congregates around an effigy called The Grump, his belly stuffed with written complaints. "Burn-The-Grump! Burn-The-Grump!" they shout, and The Grump is set aflame along with all of their worries.
There are indeed worries here. Visitors may see "the last great ski town" that Crested Butte has billed itself, but locals have seen authenticity fading. With Vail Inc. acquiring the previously family-owned resort, some see a greater threat to their existence.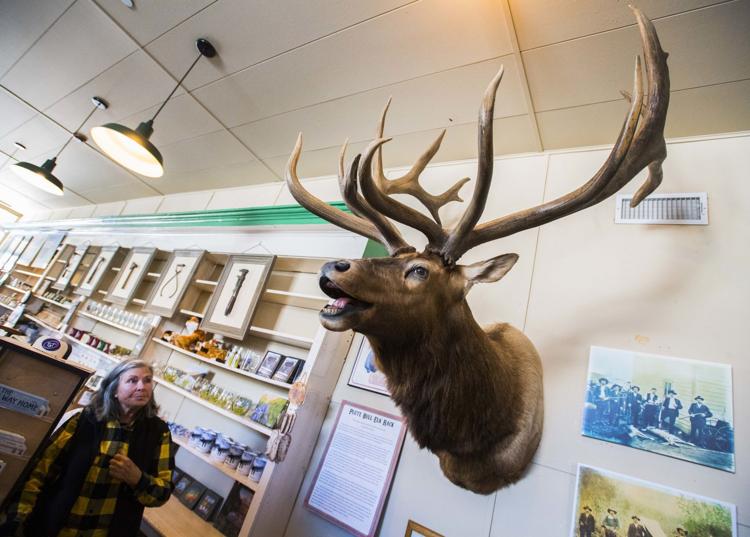 Few doubt that the quality will be better — more lifts, more terrain, more of everything that the industry's leading company can afford.
But what might Vail mean for surrounding real estate? The lack of affordability is already a major issue, the rental market almost obsolete with Airbnb's takeover.
"The other day, I heard a house went for $4 million," Mayor Jim Schmidt says. "I mean, it's just crazy."
Efforts are afoot to attract the right developers, but recent plans for a 240-unit complex stirred controversy. Too big, townies said. Aurora-like, the newspaper said.
In Crested Butte, character is paramount, and some people see Vail changing it all.
"Some people are worried we'll get Aspen-ified," Popke says as we tour Elk Avenue. "Like it'll be all Chanel or something like that."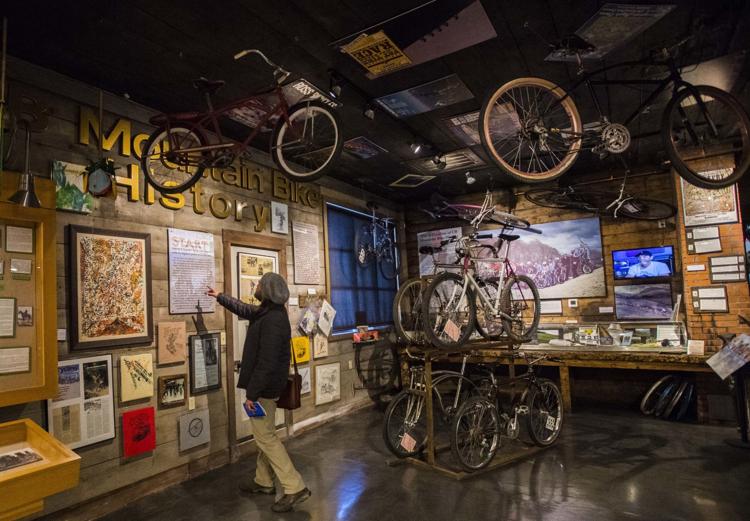 She tells me to notice the foundations, how rudimentary they are. Nothing but the rickety wood that was planted over rock two centuries ago. Quite unlike other mountain towns where gold and silver ruled, notes Popke, the museum's executive director.
"We had coal," she says. "We were kind of more poor and deserving."
Things changed after the Big Mine closed in 1952. Crested Butte looked abandoned before a lead and zinc mine opened, only to shutter in 1968.
But by then, a new revival was underway — thanks to odd-looking and funky-smelling strangers.
"It felt like college again," recalls the mayor, who was among the '70s influx, arriving via motorcycle from the Midwest.
The hippies set a new course for Crested Butte, soon forming the majority of the Town Council that was the Clown Council to old-timers who remained. They weren't too keen on the roads being paved, the light posts being installed. The newcomers also insisted on indoor plumbing and placed an emphasis on environmentalism and art, establishing the oldest running community theater on the Western Slope.
And it wasn't just skiers flying downhill.
Eccentric settlers chose Crested Butte to spark the mountain biking revolution. Pearl Pass, once the route for mules delivering supplies to Aspen, became the site of the Klunker Tour, the first event of its kind in '76.
Times were wild all right, says Barbara Mason, who moved here in '71. "People were making money off drugs and riding bikes all day."
While looking to the future, people at the time didn't forget the past. They sought the historic district designation that keeps the charming downtown what it is today. And preservation efforts continue, a recent example being the memorial erected at the cemetery, honoring 63 who perished in a mine blast.
Skiers pass the crumbled graves on their way to the resort, that looming symbol of uncertainty.
"I've said all along, (Vail) bought the ski area, they didn't buy the town," the mayor says. "They didn't buy our souls."
Belloise knows that to be true. And she knows she'll always have the view, the other thing that's always drawn her back.
"It's not even a postcard. It's surreal," she tells me. "That's the beauty of Crested Butte. It's surreal."
Then her eyes widen at my notebook. "Wait! Don't write that down!"