When you think of Colorado winter, you probably don't think of Kremmling. You think of something more like Steamboat Springs, about 50 miles to the northwest. You think of something more like Winter Park, about 50 miles in the opposite direction.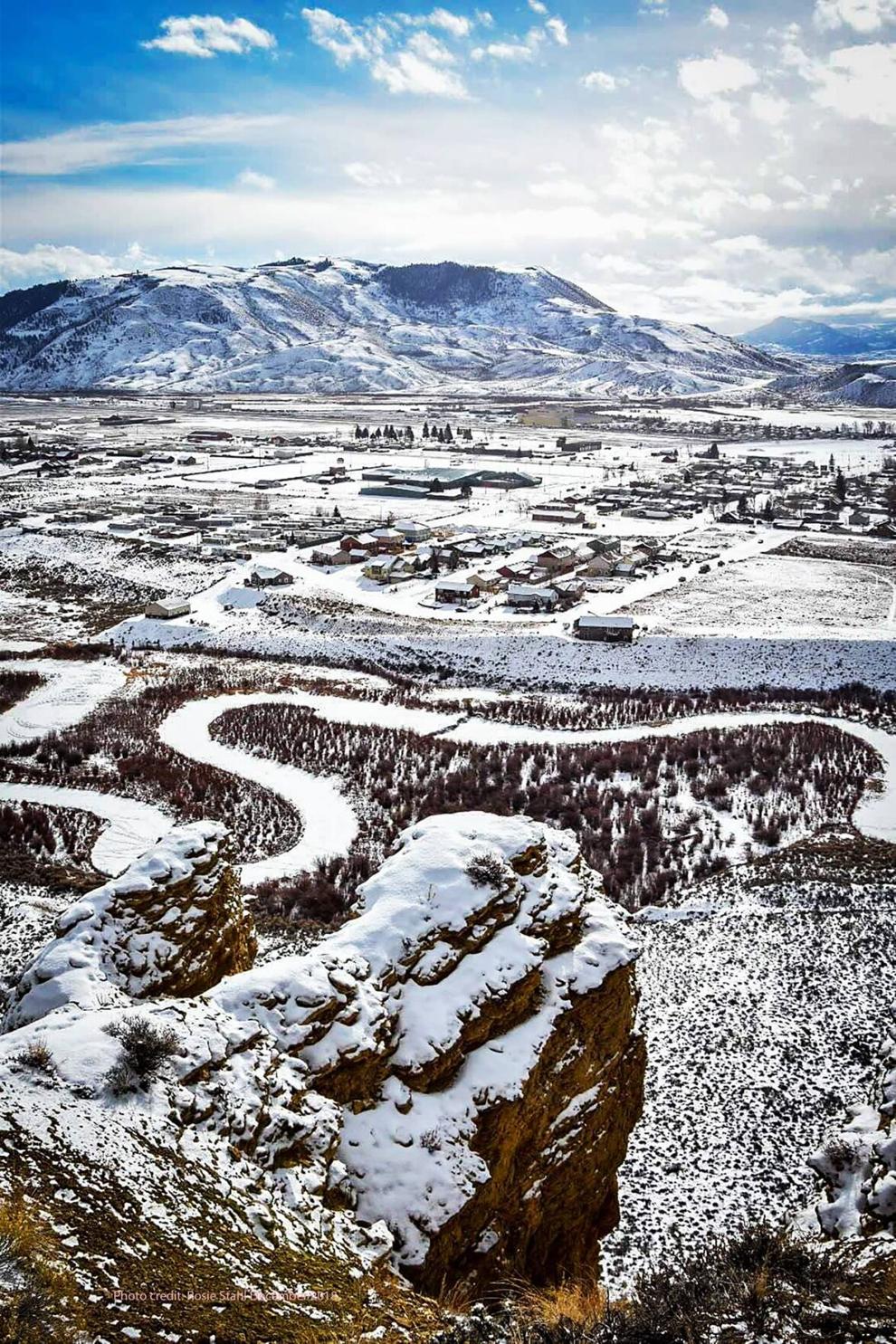 Let's face it. The glitz and the glamour of ski resorts have distracted us from the roots that make us true Coloradans, sons and daughters of a wild, western spirit.
In Kremmling, we turn back the clock.
"Untapped, untamed" is the motto here.
Here, small-town values prevail like the open land all around. Ranches roll toward imposing cliffs and canyons. Nothing obscures the views.
Don't expect the frills of Colorado's much more famous destinations. In Kremmling, the spoils are in nature.
Take it all in from Inspiration Point, the overlook along Trough Road. That's indeed where the inspiration begins.
A Bluebird day
Leave it to this one-of-a-kind town to be in the vicinity of a one-of-a-kind ski area.
Bluebird Backcountry is proudly, fiercely independent. Just as Kremmling's ranchers make it work no matter the circumstances, so skiers here make it work no matter the lack of chairlifts. "All of the soul, none of the chairlifts," goes the slogan.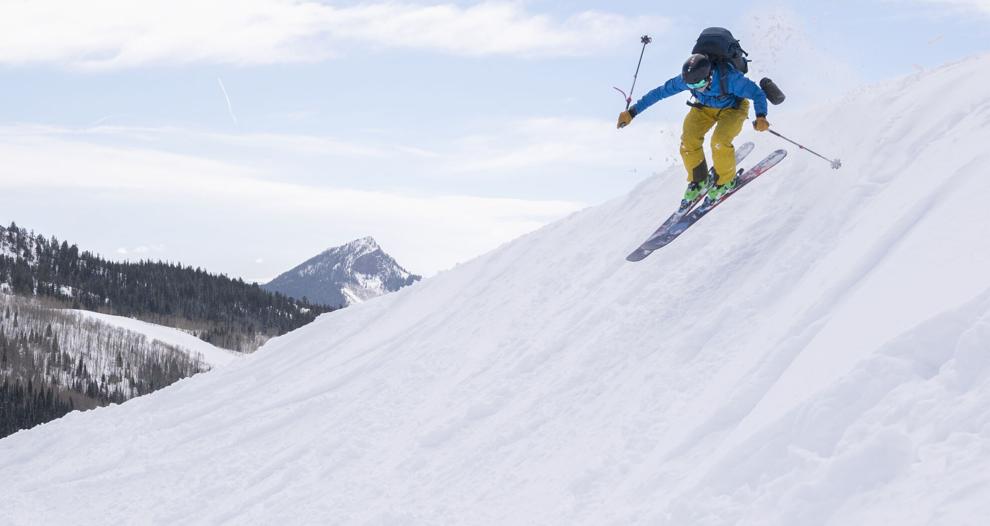 It's all about earning the turns at Bluebird, which enters its second full season with bold plans to be a leader in backcountry basics. The reviews suggest one not be intimidated. Alongside guides in a controlled environment, first-timers hoof up humble, 9,845-foot Bear Mountain, the centerpiece of 1,200 acres with gentle meadows, aspen glades and steeper couloirs.
The base is 30 miles from Kremmling.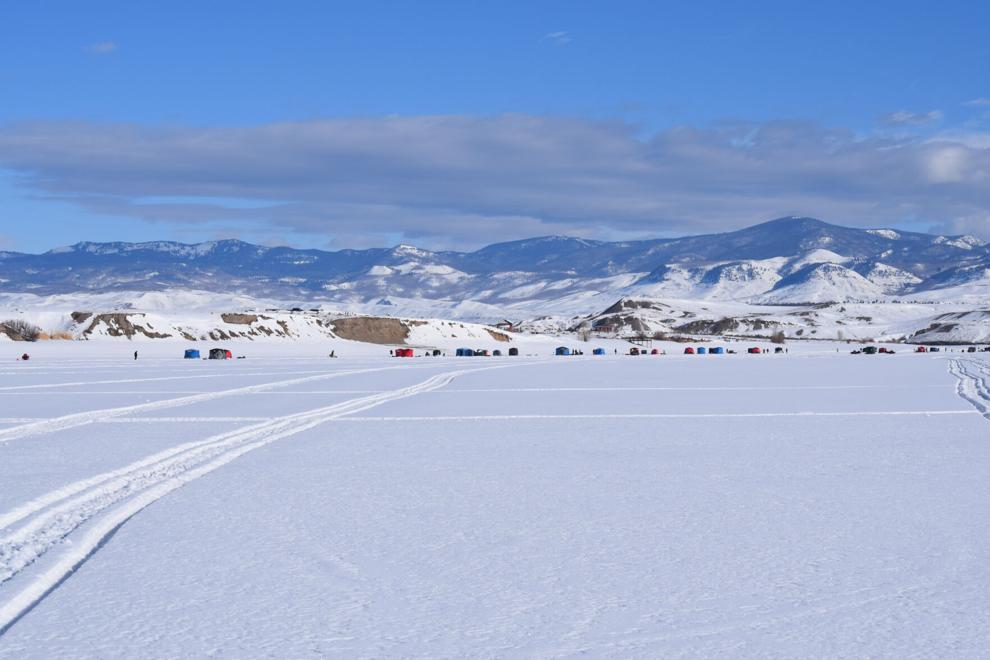 Adventures abound
Kremmling is a sporting paradise.
In winter, ice fishing is popular on Wolford Mountain and Williams Fork reservoirs. Nearby Rabbit Ears Pass is renowned for snowmobiling. Outfitters here and all across Grand County take advantage of the terrain.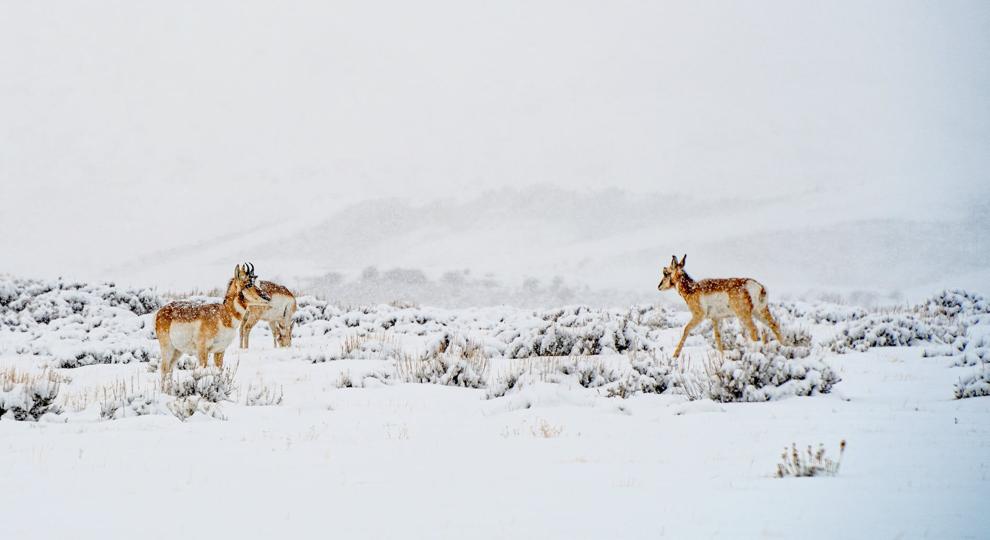 Latigo Ranch invites you to stay the night in a winter wonderland. Operators maintain 30-plus miles of groomed cross-country trails and equip guests with proper gear for fun, including sleds, tubes and fat bikes. The outfit was originally called Snowshoe Ranch, which hints at the commitment to winter here.
Farther afield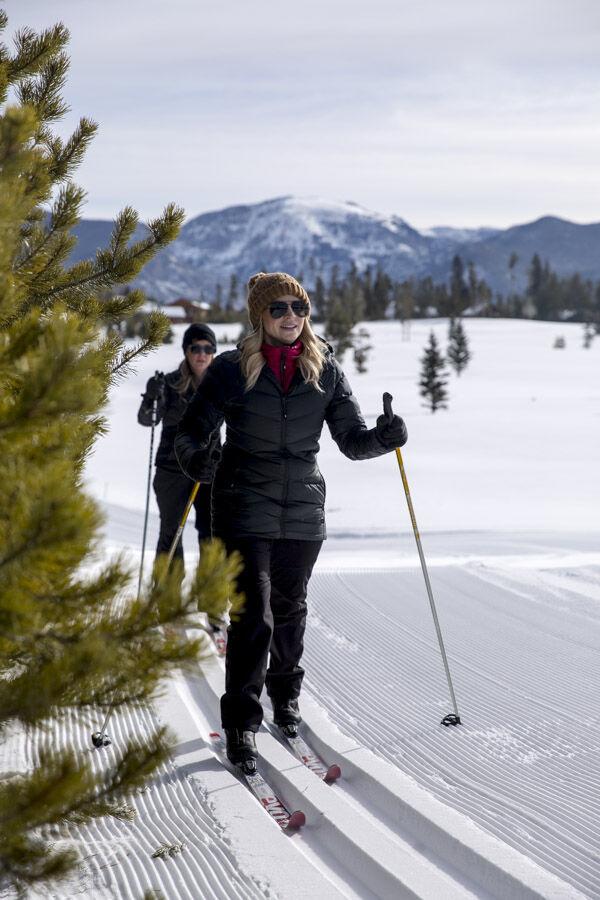 It might be hard to resist some of the surrounding outposts. Fortunately, you don't have to go far.
In less than an hour, you can reach Grand Lake. Just because Colorado's largest natural lake freezes doesn't mean the action around it does. Indeed, the town has vied to place itself on the winter tourism radar, selling itself on snowmobiling and cross-country skiing galore. The main street is lined with charming shops and galleries.
Even closer, in less than a half hour, you can reach Hot Sulphur Springs, the historic, unassuming county seat. The town is built upon the resort and spa. Two dozen steamy pools and baths are best enjoyed in winter, when sparkling powder coats the enveloping slopes. After cold, hard adventure, the body and spirit will appreciate these mineral waters.