First-time marathoners hear about the many ways something could go wrong, so Tiana Cooks waited for weakness to hit at each mile.
It just never happened.
Pictures and videos suggest Cooks smiled through the entire New York Marathon in November. The 25-year-old Colorado Springs woman also laughed, danced and made silly faces.
The many runners sporting much less-enthused expressions might've wondered: How is she so happy?
Her answer? Happy thoughts.
As she ran, she thought about her friends and family cheering her along. She found bursts of energy from spectators. Familiar phrases came to mind, like "There are no excuses" and "Quitting is never an option."
She thought about the first day she really learned those lessons, as a 17-year-old girl laying in a hospital bed hearing news that would forever change her life.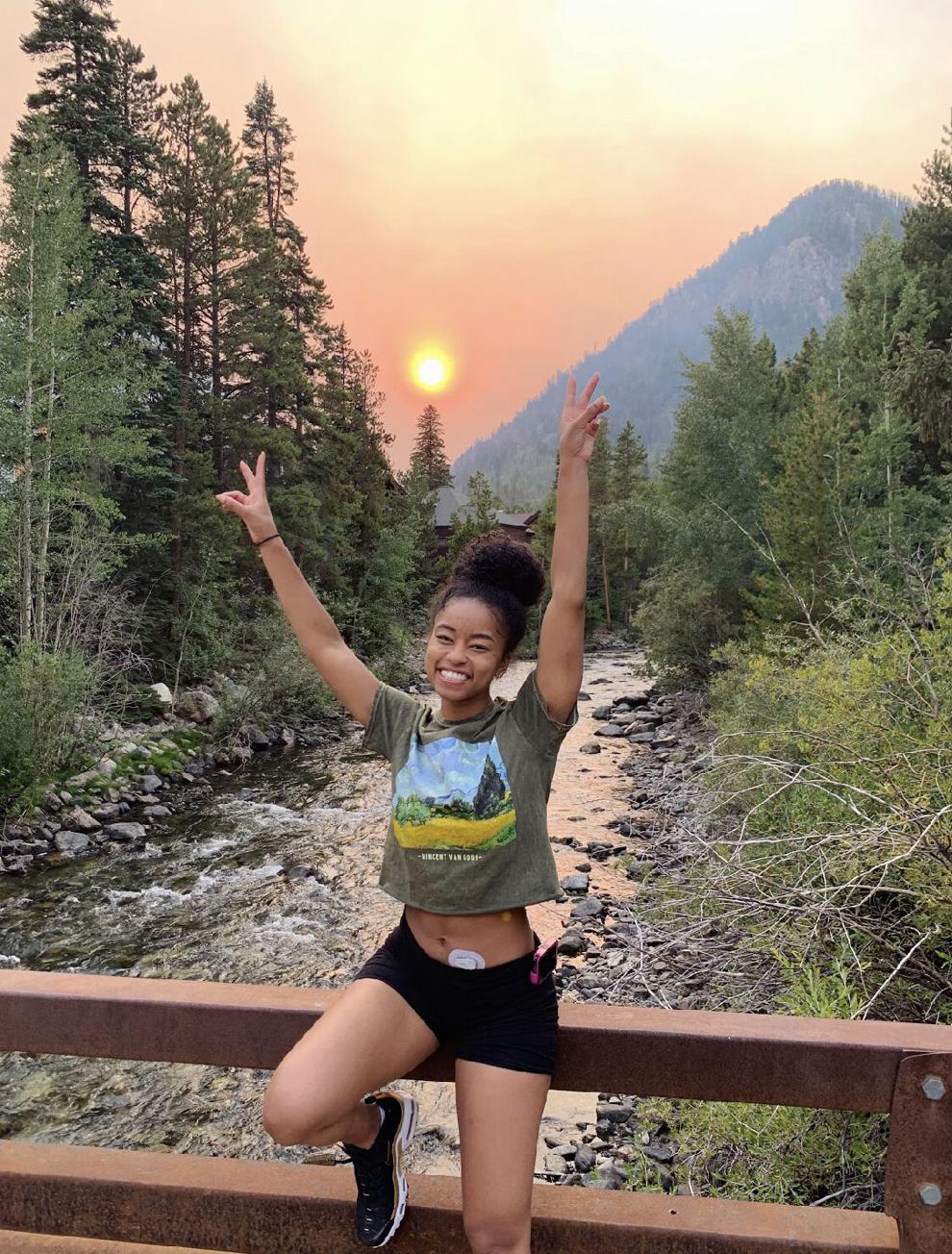 The then-teenager had a hunch something was off. She typed her symptoms into Google and the top result made sense to her, so she then nervously mentioned it to a doctor.
When the Type 1 diabetes diagnosis came at the emergency room, Cooks thought, "I knew it."
She didn't know all the ways her life would shift and shape, but she instantly decided to rise up to each challenge.
"It was like having a second chance," Cooks said. "I look at it as the day that saved my life."
Before that day, the self-described shy and insecure girl didn't have the same sunny outlook. Part of that came from feeling different from everyone around her, including her classmates at Vista Ridge High School.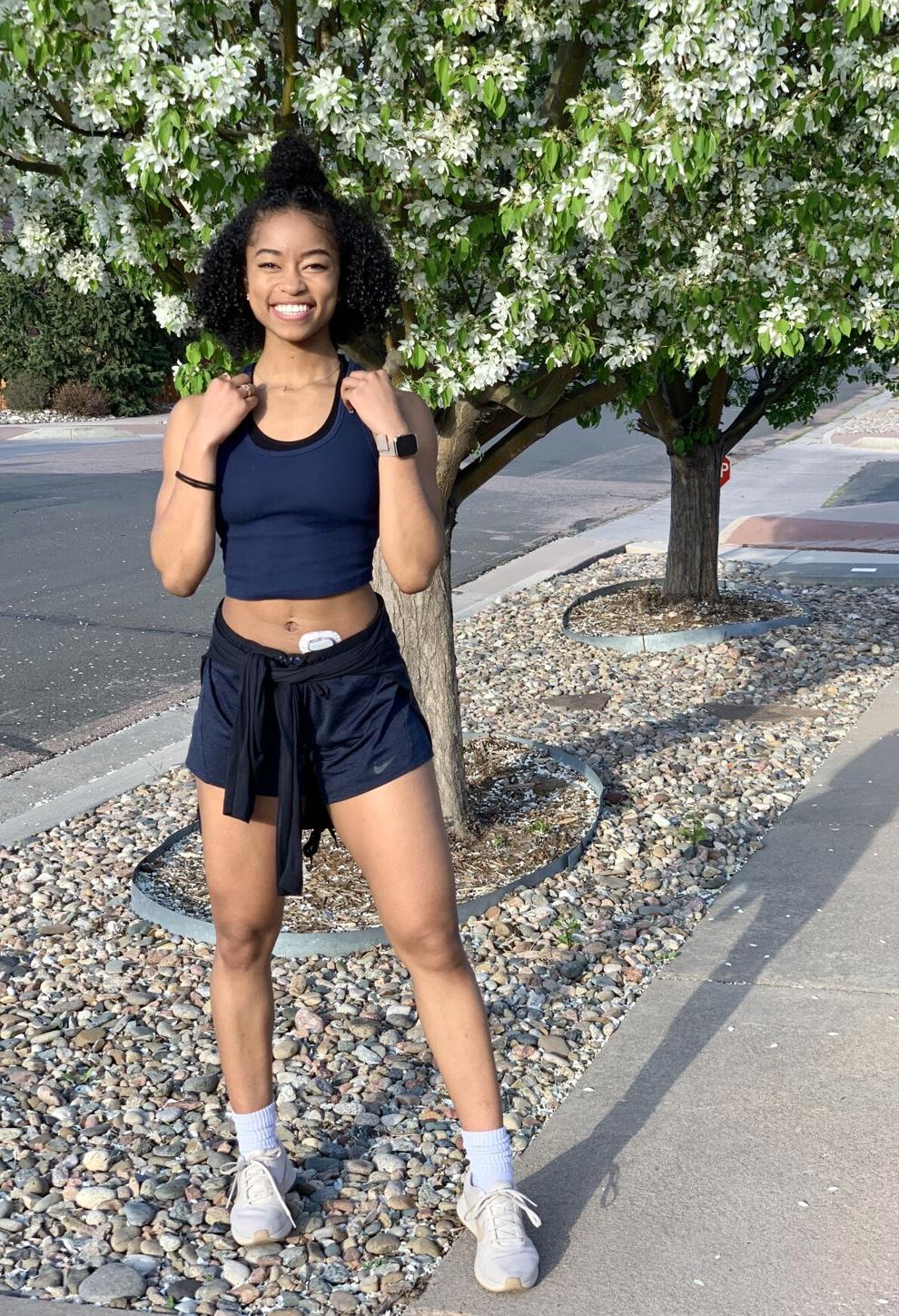 "Growing up, I didn't see a lot of people that looked like me," Cooks, who is Black, said. "That leaves you feeling isolated."
When she returned to school for her senior year after the diagnosis, it was like the start of a new chapter.
She describes her newfound perspective this way: When you live with something that could take your life any given day, you might as well make every day the best it can be.
"It's like, it's up to me now," Cooks said.
It's up to her to meticulously manage her blood sugar. It's also up to her, she says, to dream big and conquer those dreams.
She's on her way. After graduating from University of Colorado at Colorado Springs in 2019, she scored a job with Beyond Type 1, a nonprofit for those living with Type 1 diabetes.
Cooks says she always has a list of goals, categorized by daily, short-term and longer-term goals.
She scratched some off her list in 2021, including her first marathon and a run in the Miss Colorado USA competition.
"I want to show myself what I'm capable of," she said. "I also want to show other people that they are capable of more than they believe."
She often shares such inspiring thoughts with her friends, Type 1 community and on Instagram, where she has 12,000 followers.
When she writes, she often thinks of her younger self. She hopes to empower "all the little brown girls with natural hair" and "the little girls with insulin pumps."
And she hopes to empower herself. Following the marathon, she wrote that "17-year-old Tiana would be so proud to know that one day she could run a marathon with diabetes."
She wrote some words that feel fitting for new goals and a new year: "Don't be afraid to step out of your comfort zone because it's true, nothing ever grows there."