It was the day before she was to hit her lifelong target: Mount St. Helens. Carol Cuppy was with her husband and brother, her favorite volcano companions, shopping for headlamps this summer.
That's when she started shaking uncontrollably.
It seemed the seizure would spoil her pursuit. No way should she attempt the summit, doctors said. Rest, they said. Too risky.
But Cuppy wasn't hearing it.
"I wasn't gonna stop her," said her husband, Jason, knowing better.
So there she was the next morning, trudging up the volcano, feeling like she had the flu, muscles aching, head spinning. Her partners stayed at her side, familiar with her determination but doubting they'd summit, especially considering the start after 9 a.m.
They decided they'd go as far as they could. And Cuppy wasn't stopping.
"Just the love of the mountain, the desire to be near it, to have boots on it," she reflected later, home in Colorado Springs. "That's overpowering. For me, that's so much stronger than feeling bad."
Cuppy goes by the Volcano Hopper. That's the name of her blog that chronicles her scientific ruminating and roaming, from craters of the Cascades, to lava flows of Hawaii, to geysers of Yellowstone, to high plateaus closer to her backyard such as Capulin, the dormant sentinel in northeast New Mexico.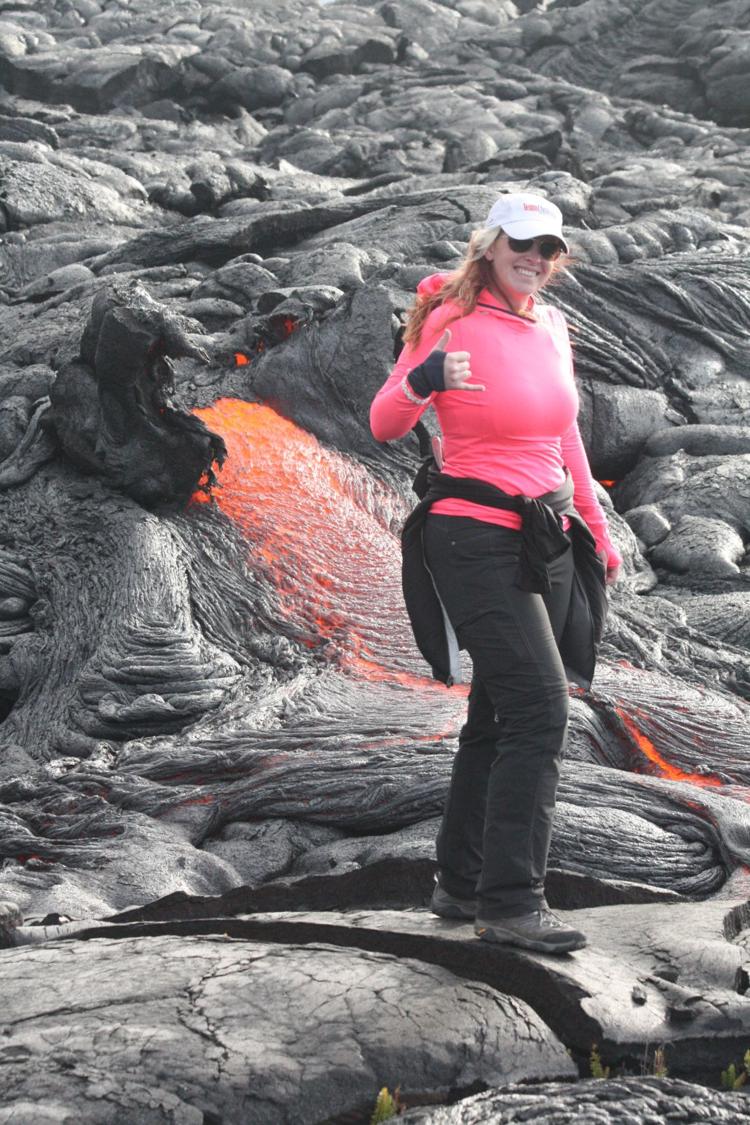 A fiery picture launched the hopping.
"You know that love at first sight feeling?" Cuppy said, recalling the 1984 Mauna Loa eruption seen in a third-grade textbook. "It happened with that. It was just like, 'I need to know everything about you.' And that still happens to this day. I learn about a volcano, and it's like a love affair. I have to meet it."
Her nearest muse is Florissant Fossil Beds, the national monument telling the story of a cataclysmic event that buried and trapped life millions of years ago. There's also Wheeler Geologic Area, a series of eroded, ash-tipped pillars deep in the Southwestern wilderness. Where the Colorado and Eagle rivers meet, there's the ominous Dotsero, a dark mount of rock from the Holocene era still monitored by the United States Geological Survey.
But mostly, Cuppy travels far beyond her home state for her preferred interaction with nature — the most powerful she knows. Hiking the Rockies and hiking active volcanoes "is like the difference between petting a kitty cat and a tiger," she said.
Take, for example, the time she was on Kilauea's black, swirling surface. It could be hollow in spots, threatening a close encounter with foot and fresh lava.
That's what she went for in 2017, the lava. It was flowing, so she dropped everything at her desk job at a pharmaceutical company, and Jason dropped everything with Frito Lay, and they got on a plane. Crazy, Cuppy knows. But she also knows life to be short.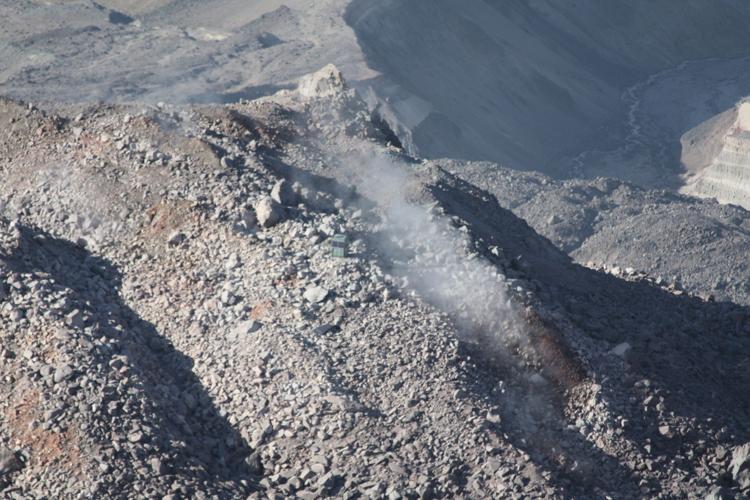 They walked with the magma, watched it ooze and roll toward a tourist's apple core, as if it had an appetite, as if the volcano was alive like the Polynesian legends said. They also took a boat to behold the burning flow, watched it crawl into the ocean blue and rumble in the deep.
"It was like a dragon breathing," Cuppy said. "You could hear that low roar happening, see the orange glow."
She commonly references the dragon. She references it in her writing. ("Steam puffs from a vent like loud snorts from a dragon" ... "One seriously could believe there was a dragon hiding in there huffing and puffing" ... "an active pond of lava that splashed and spluttered up over the edge like a dragon was taking a bath in it.")
And she references it when talking about her disease.
"I always call it the dragon," she said. "Like I'm fighting the dragon."
She's fighting Crohn's disease, an inflammatory bowel disorder. She's had 12 surgeries, most recently two years ago, when she had 15 inches of her lower intestine removed, swollen and dead as it was.
That was one life-threatening moment in what has been a dizzying series of events, riddled with pain and failed medication.
"It's always a constant guessing game, and you're always feeling like you're walking on glass," Cuppy said. "Even when you feel good, is next week gonna change?"
But she meets the dragon like a warrior.
"Her most prevalent characteristic is courage," said her brother, Paul Shock. "She definitely takes it head-on, and she couples that courage with her faith. That's allowed her to really push through and just take moments to praise God for each moment she has. Every time we hike a volcano, she praises God for the beauty he puts in front of us."
So she did on Mount St. Helens, hiking on against her revolting body. She made it through the low forest, then through the boulder field, then she reached the slippery, ash-covered scree field.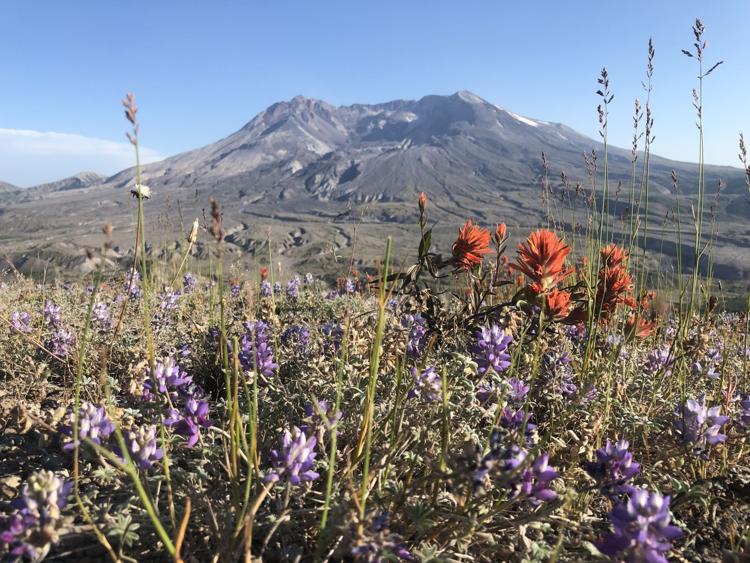 She stopped to notice the wildflowers. And she stopped to notice the devastation from the 1980 blast, the trees "like toothpicks." She could hear subtle quakes, distant rock "like dice rolling." She could smell the sulfur, see the beastly steam rising. It occurred to her, as it does on every active volcano, that this thing could blow, and that gave her a certain appreciation.
It was a clear day. And so in the end, when she finally summited, she had the view: the rugged crater and shimmering Spirit Lake below, Mount Rainier and other peaks beyond.
"When you step up to that view," she said, shaking her head still in disbelief. "Yeah. I cried."