Karrie Williams and her husband, Mark Jakusovszky, have such passion for mustard that when they decided to open a sandwich shop at 1412 S. 21st St., they called it Colonel Mustard's Sandwich Emporium.
So, not surprisingly you'll find a large collect of mustards from around the world and other mustard-related memorabilia like the Periodical Table of Mustard poster at the end of the deli counter.
This counter separates the dining room and market from the open kitchen. That's where you'll see sandwich artists (their title) slicing Boar's Head meat and cheeses to be bedded between a variety of breads from Delicias Bakery. Many of the sandwich creations are spread with The Colonel's Special Sauce, a secret mustard preparation.
"We really, really love mustard," Williams said. "No mayo. We are all about mustard here. That's what we do."
The menu has a few salads, some breakfast items and The Colonel's Nachos ($9.95) with MarBleu blue cheese, chicken, red onions and jalapenos over borracha chips.
What's MarBleu cheese? It's a block of Monterey Jack cheese that is blended with blue cheese to create a creamy texture that can be sliced without crumbling.
The eatery is open 7 a.m. to 3 p.m. Mondays through Saturdays. Details: 203-4743, colmustardsandwich.com.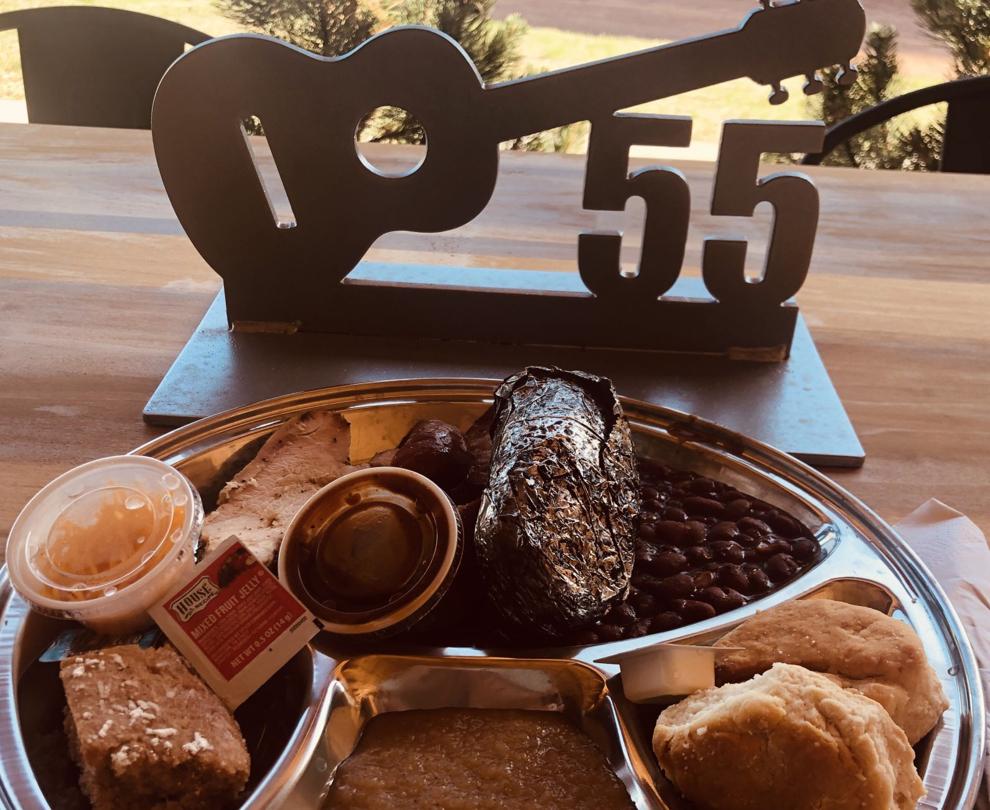 Going strong
Luigi's Homemade Italian Food, 947 S. Tejon St., the family owned eatery that began in 1958, is open for dine-in and takeout after the COVID-19 shutdown.
Daily specials are back: Eggplant parmigiana on Tuesdays, lasagna on Wednesdays, combo favorites on Thursdays and manicotti on Fridays and Saturdays.
Family pasta for four is on Wednesdays. You get a $20 discount for a meal that feeds four adults, which includes a choice of spaghetti, fettuccini, or rigatoni, salad or soup, Italian bread and four fountain sodas or tea.
This special is available every night for carryout, minus the drinks. Hours are 5 to 8:30 p.m. Last reservation is at 8 p.m. Details: 632-7339, tinyurl.com/yakkdys4.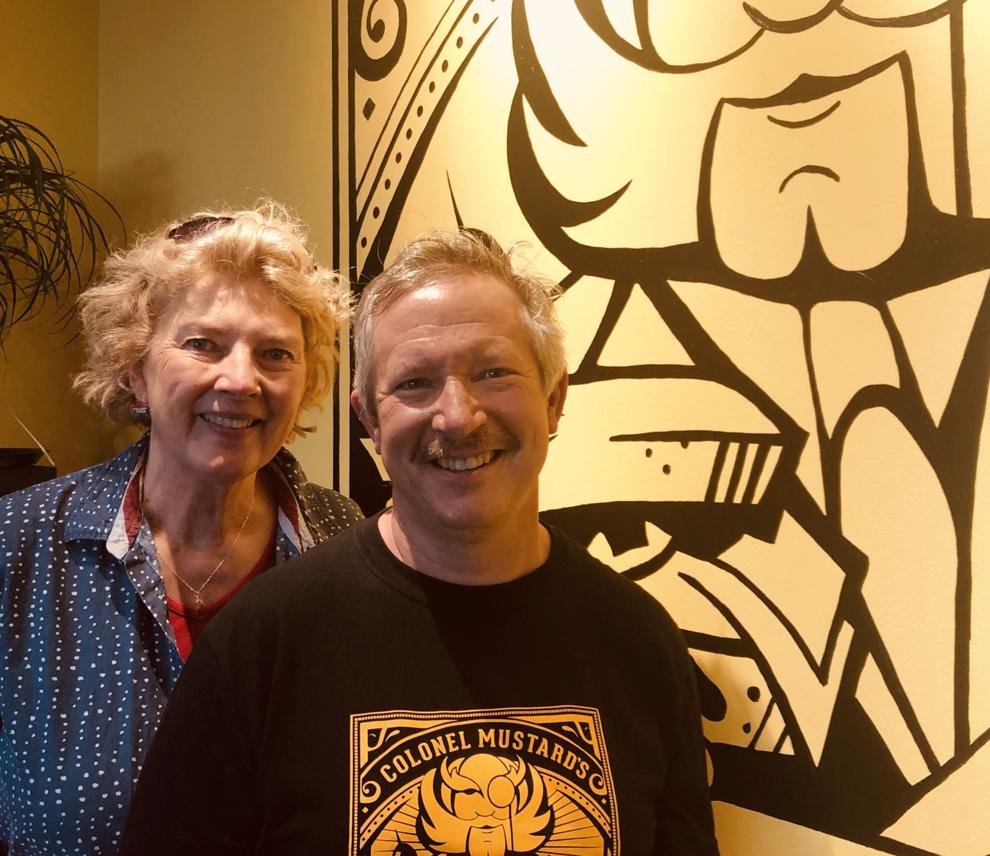 Giddy up, partner
The Flying W Ranch, 3330 Chuckwagon Road, has relaunched its beloved chuckwagon dinners, followed by a Western stage show performed by the world-renowned Flying W Wranglers.
The three-course, family-style meal includes a choice of smoked beef brisket, turkey breast or sausage served with baked potato, beans, biscuits, applesauce, spiced cake, lemonade or coffee. Vegetarian and gluten-free options available.
Opens 5 p.m. daily. Tickets: $50 general admission, $45 military or seniors 65 and up, $20 children 12 and under, lap-size kids are free. Details: 598-4000, flyingw.com.
Main squeezes
There's another new juice operation in town, while a longtime go-to place for fresh squeezed juice is celebrating an anniversary.
• Clean Juice, 1268 Interquest Parkway, has joined the many shops offering freshly squeezed juice. In addition to the predictable wellness juice creations, smoothies and acai bowls, there's toasts and wraps on the menu. They are using USDA certified organic ingredients for drinks and foods.
Hours are 7 a.m. to 8 p.m. Mondays through Fridays, 8 a.m. to 8 p.m. Saturdays and 9 a.m. to 6 p.m. Sundays. Details: 598-8140, cleanjuice.com.
• Ola Juice Bar, 27 E. Kiowa St., is celebrating its seventh year of offering healthy, fresh organic food and drink options to the Springs. Follow their social media for updates on fundraisers they host to support the community.
Hours are 9 a.m. to 6 p.m. Mondays through Saturdays. Details: 633-3111, facebook.com/olajuicebar.
contact the writer: 636-0271.