L. Annette Bender was 20 pages into her WWII novel "The Vanishing Sky" when she found the old photo of her father.
There he stood in 1944, age 13 or 14, wearing the recognizable Hitler Youth uniform and staring into her eyes. She was shocked. He'd never mentioned this part of his life during the 16 years she had with him before he died from lung cancer.
"I recognized him by his eyes," says Bender, a former Colorado Springs resident. "All the photos in the album were of him as a mischievous, happy little boy. In this one there was a sorrowful look on his face."
In that moment, her father became the inspiration for one of the main characters in her book about a German family during the war. Etta is the mother of two sons, both serving their country. Her oldest, Max, returns from the Eastern front, clearly affected by where he's been and what he's seen. Georg, the character based on her dad, is at a school for Hitler Youth, until he decides to desert his class and make the journey home.
Before she began writing, Bender had the mother character in mind. Etta is based on her immigrant mother, whom she calls "incredibly devoted." But the story didn't come together until she saw the photo of her father.
"He's the biggest mystery to me," says Bender from her home in New Hampshire. "I regret not asking him questions. There were four months between his diagnosis and death. All the times I sat with him, I never thought of asking him anything like that. He served in the U.S. military and went to Vietnam. I had to figure stuff out afterward. He took all his stories with him."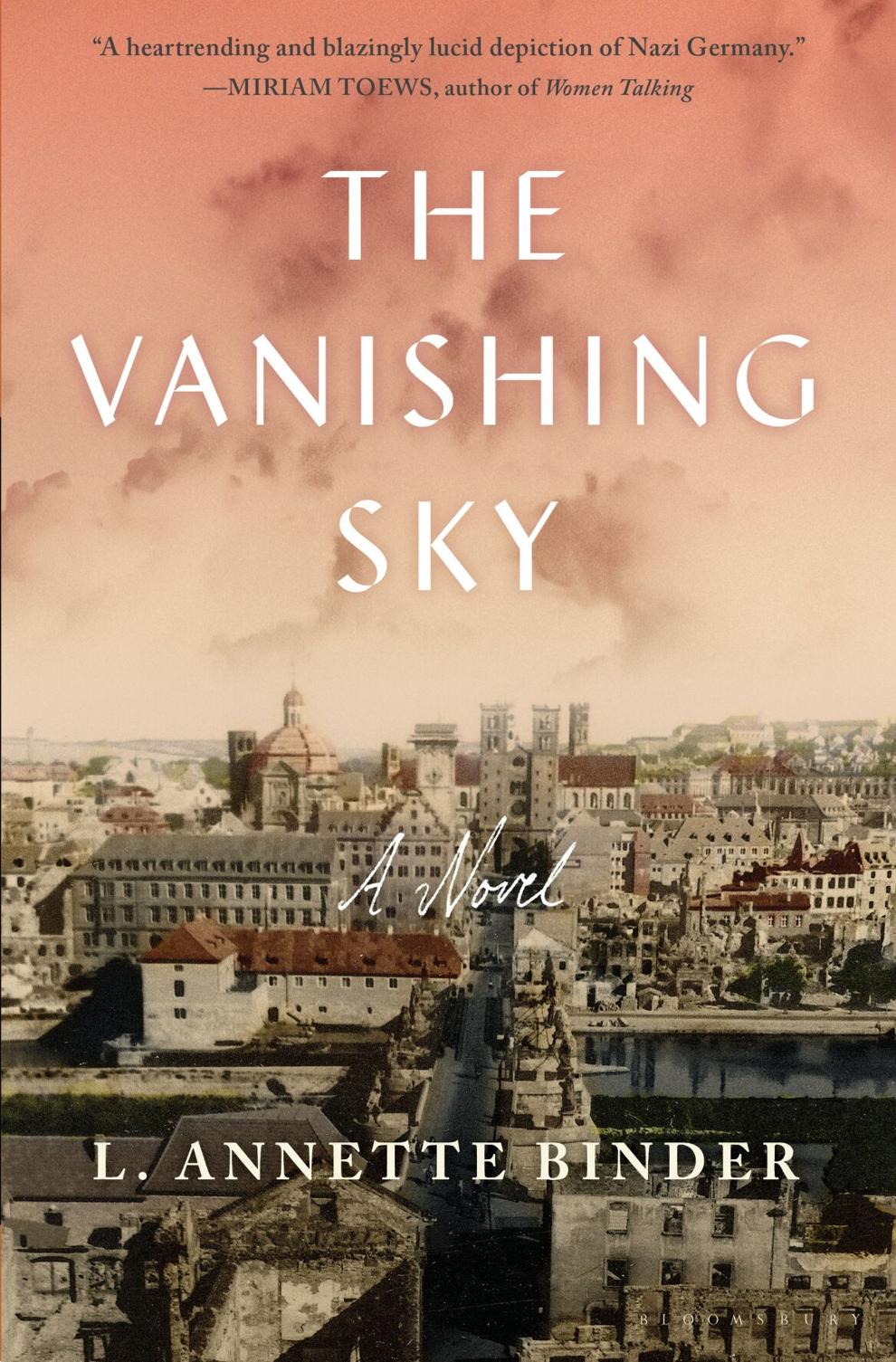 Her mother became the sole source of information about her father. They spent hours talking, in which Bender heard the stories he'd shared with his wife, including the tale of how he ran away from his post in the Hitler Youth near the end of the war, which became part of Georg's trajectory in her novel.
"She was really sharing and I cherish those hours we spent," says Bender, who graduated from Mitchell High School in 1985. "She's older now and her memory isn't what it used to be."
The novel, Bender's first, was released in July and has earned reams of praise from around the globe, including a mention as a New York Times Book Review Summer Reading Selection.
She's also the author of "Rise," a 2012 collection of short stories set in the Springs during the '70s and '80s. It won the Mary McCarthy Prize in short literature.
"An empathic portrayal of the human cost of war... Bender's etched prose, her unwillingness to whitewash complicity, and the focus on Etta, a mother trying to hold her family together as madness and horror descend, offers a genuinely tragic vision," wrote the Sydney Morning Herald about "The Vanishing Sky."
Bender, who was born in Frankfurt, Germany, moved with her parents to the Springs when she was 5. After graduating from high school, she headed off to college in Massachusetts, where she studied the classics. Eventually she attended law school, worked as a lawyer and began the novel, her first attempt at creative writing other than the "really bad Agatha Christie stories I wrote in seventh and eighth grade."
The first draft took eight years, and then she tucked it away, quit practicing law, had a daughter and wrote her award-winning short story collection. Eight long years after that, she finally heard the long-abandoned manuscript calling to her.
"Writing, for better or for worse, is solitary, but not lonely," she says. "You have the characters to keep you company. I never felt lonely. Even though it (the setting) was dark, I had overwhelming affection for the characters and wanted to see what happened to them. They were grappling with terrible things."
Contact the writer: 636-0270