It's a fine day. Not great, not awful.
"I'm in a bit of a flare," says Anya Nelsestuen, 13. "Not the best, not the worst."
The pain for now is mainly in her wrists, knees and ankles. "Luckily not in my hips, shoulders and fingers," says the girl going into eighth grade. "That would really impair my life. But for the moment, things are going fairly well."
- Get the latest local news with Gazette newsletters
It's not every day her arthritis is this forgiving. So she's taking advantage here in her Colorado Springs home.
Cutting felt and pinching a needle can be excruciating some days, but she's doing it all with relative ease today. Sewing, stuffing, stitching — creating the pillow creatures she calls mon-mons, growing her colorful legion.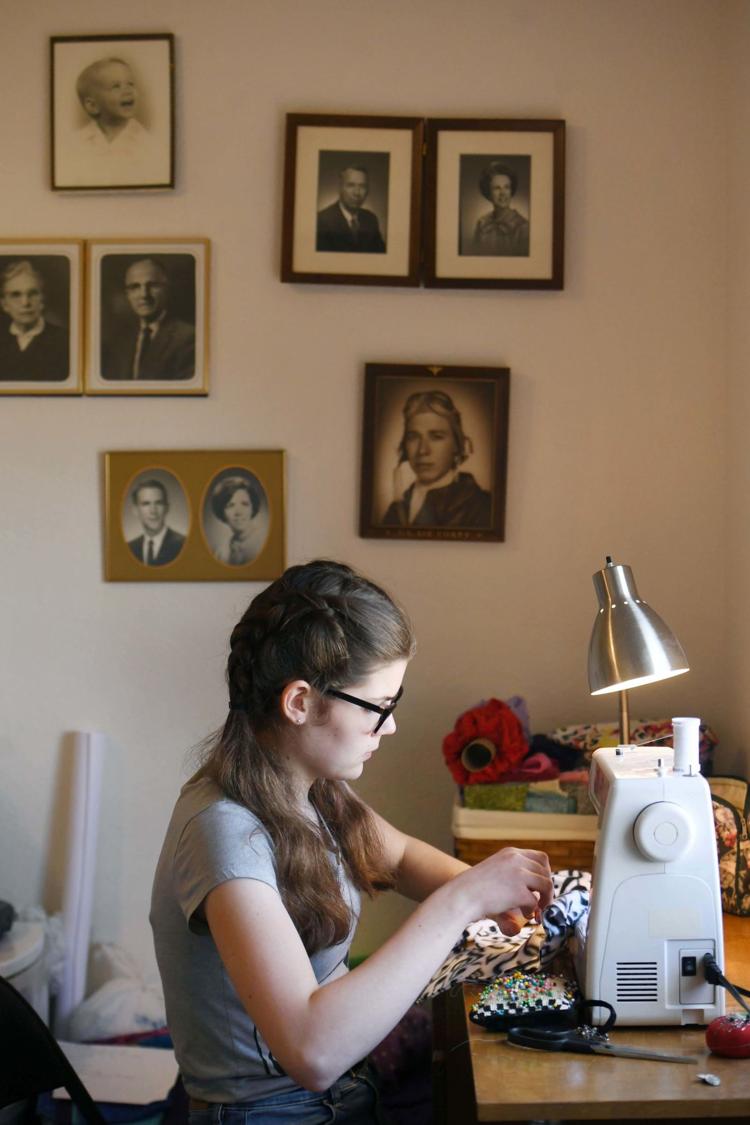 She's a bit embarrassed by the name, a play on monster. "Cheesy," she says. "In my defense, I was 11."
That's when she first imagined the button-eyed mon-mons. It was another painful, sleepless night, and she ran the idea by her mom: The stuffed animals, Anya said, could be given out in return for donations to the Arthritis Foundation.
"It's really great to see people enjoy them," Anya says. "And it's also great to know the money that they raise is going toward a cause that's very personal and isn't, like, talked about enough."
That's juvenile arthritis (JA). People know about arthritis; it's the leading cause of disability in America, the Arthritis Foundation reports, affecting more than 50 million adults. But it's easy for Anya and for families like hers to feel forgotten. She's one of the country's estimated 300,000 kids living with JA, which has an unknown cause and cure.
"Most people think of arthritis as an old person disease," says Julie Butscher, a Denver mother of two, both with JA. "I can't tell you personally how many times people come up to me: 'No, it's not possible, your kids can't have arthritis.'"
Don't tell her that at the JA camp she directs every summer. Anya is among kids filling it to capacity (the move this year from Estes Park's YMCA to Deckers' Camp Shady Brook is to make more room, closer to 80). And don't tell that to Anya's parents, who, like Butscher, have conceded to ever finding a cure. Instead, they've committed themselves to giving back.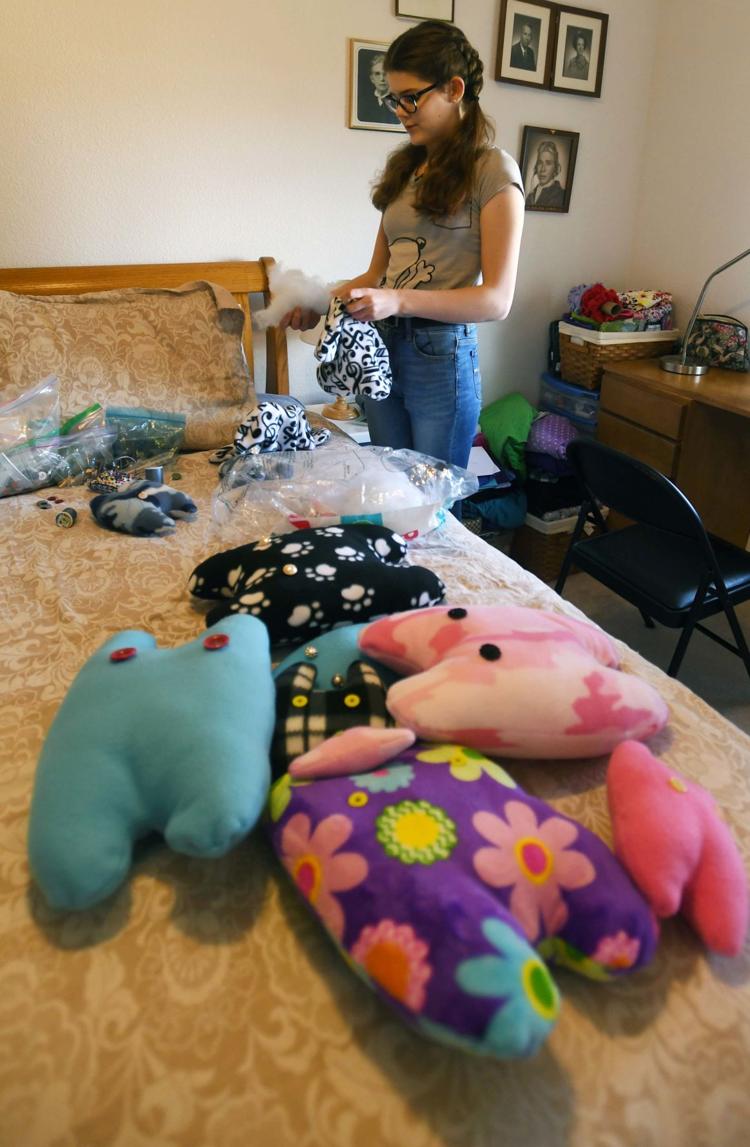 The Nelsestuens for years have attended Denver's Walk to Cure Arthritis, and now they're organizing a local version. It's about making the disease known in their city, an announcement to all who are suffering: You're not alone.
"It's not a downer of a walk," says Anya's mom, Beaty. "It's (about) how we can be empowering in a situation where sometimes you feel like you have very little control."
The lack of control. That's the scary part. The puffy knees from playing outside. The inexplicable exhaustion most of the time. The sudden and massive lumps on Anya's wrists before a swim lesson — the next day, she sat before her confounded pediatrician.
She was diagnosed the next week, two days before her seventh birthday.
Juvenile arthritis, went the explanation, was an autoimmune disease.
"My immune system is attacking itself, basically. It's bored and attacking my joints," says Anya, prone to leaning on such humor.
It was no laughing matter at the start. First came steroids, what the Nelsestuens were told was a common, preemptive measure. Maybe, they were told, the inflammation would retreat and never come back. "That's the dream," Beaty says.
The attack would ease, giving them hope for maybe a month, only to return. Another round of steroids, another period of relief before despair, helplessness.
"We decided we couldn't keep doing that yo-yo, bad time-good time back and forth," Beaty says. "We needed to find a sustainable medicine that could work."
And so they continue that search, as do most JA families, trying one combination after another, taking the good days with the bad, hoping every other round brings more good. Hoping the pain would just go away.
At the moment for Anya, it's six pills and monthly infusions.
"The hard part is, most of the meds you have to take for three months before you know if they're gonna work," Beaty says.
"Three months of it getting worse and worse and hoping maybe it'll work out," Anya says.
And fear throughout, "omnipresent," Anya says. Fear that the pain, the inflammation, could cause irreparable damage to joints and also organs. Anya once needed a liver biopsy. Another time she was bound to a wheelchair, her hips, knees and ankles searing. She couldn't walk, feared she never again would during those three months in 2016.
She's since been taking classes online. Hours on end at school were too much. Too much compromise — trying to stay alert, to be in the moment, to be social, apologizing for feeling as if she were falling short. That was hard growing up, having to compromise.
She'd get invited to the trampoline park, for example. Sometimes she'd go, knowing she'd be in pain the next few days. Other times, she couldn't bear it, had to decline, sorry.
"If you're young, they don't understand, and so they stop inviting you," Anya says. "Which hurts as a second grader."
But at the JA camp, she's always felt understood. She sits in circles with fellow kids, talking about medicines that make them light up or cringe; about other tactics, such as diets; about how to talk to other friends about JA; about the uncertain future; about the thoughts swirling in their minds.
"Mental health is a big piece of it," says Butscher, the camp director. "It's really hard at any age to feel different, but to feel like you're the only person with this disease ... it's just very isolating."
No, arthritis isn't an old person disease, but it has a way of draining youth, forcing kids to grow up fast. For as mature as all campers are, Anya is "like tenfold," Butscher says.
But she's holding on to the hobbies and interests of any other 13-year-old. She loves, of course, her mon-mons. Loves climbing at the gym when she can. Loves American Girl dolls. Loves animated movies, so much so that she wants to create one someday.
She's not sure of the plot yet. But the mon-mons look like they could play a role, and she's thinking about a character "overcoming adversity in some way," she says. Triumphant in the end.