When she thinks about a situation in Colorado Springs widely described as a crisis, Rabbi Iah Pillsbury thinks of Passover.
"You haven't completed your celebration of Passover until every individual in your community has had an opportunity to attend Seder and enjoy the same quality of food, and the same wine and the same everything."
When it comes to housing in the city, Pillsbury of Temple Beit Torah doesn't see things so evenly shared. Nor do other leaders sitting on Colorado Springs Faith Table, a small, progressive group representing various creeds and denominations.
They share an ideal "to affirm the dignity of all in our community," their mission statement reads, "especially those on the margins."
The Rev. Daniel Smith of Ascension Lutheran Church sees the margins growing.
"We don't have housing for everyone in the city anymore," said Smith, who co-chairs Faith Table with Pillsbury. "That doesn't mean for the poorest of the poor. It means people who are working as teachers and nurses and mechanics, things like that.
"And from a faith perspective, to me, it's a lack of recognizing one another as neighbors."
Housing has been the keen focus of Faith Table as of late.
This year, Smith hosted a forum attended by nearly 200 concerned residents and decision-makers to discuss complex problems and potential solutions. Recently, a few pastors put on hard hats and toured the construction of what was intended to be an affordable housing apartment complex, but the project leader explained higher building costs translated to higher rents. Also recently, clergy partnered with a nonprofit committed to retirees — because "this super impacts seniors who want to downsize or have a nice mother-in-law suite with their children," Pillsbury said.
Faith Table members have sought to rally congregations and lobby to the City Council, carrying out a goal "to look at upstream causes," as Smith put it.
The goal has been "to put faith in action," said Jen Williamson, youth minister at Grace and St. Stephen's Episcopal Church.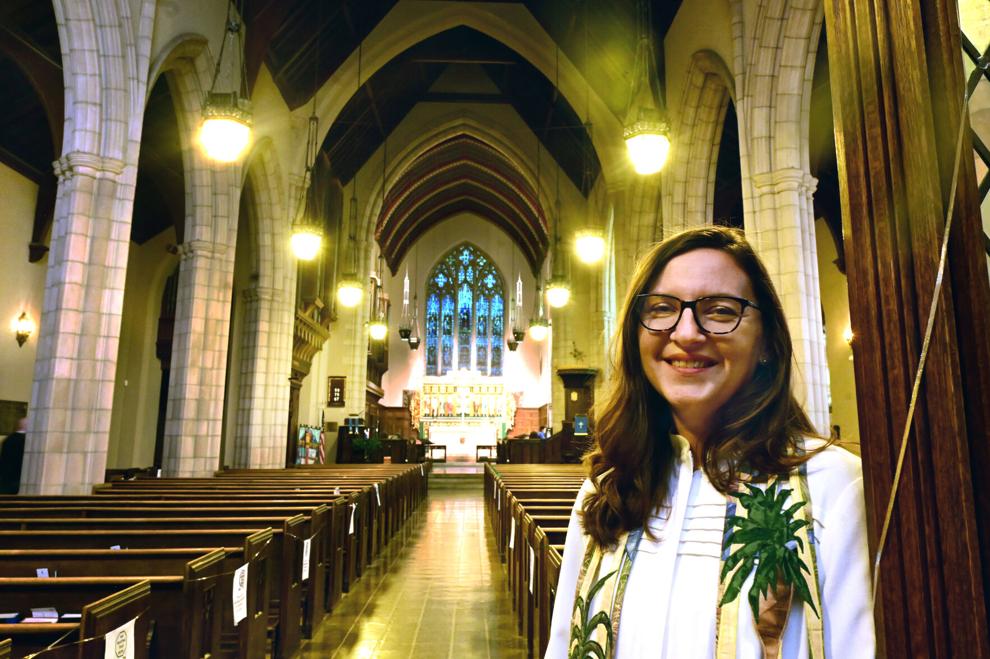 To show "that we're not these impassable stone buildings that are mysterious," she said. "We're out in the world living out our faith."
Faith Table has aligned with Pro-Housing Partnership, a grassroots initiative by recent Colorado College grads. As the organization formed, Faith Table was seen as an "important" constituent, said co-founder Max Kronstadt.
"Faith is very, very important to a lot of people in our community," he said. "And I really appreciate faith leaders we've worked with who are stepping up and saying, 'It's not enough for us to preach on Sundays or fill this sort of by-the-book responsibility, but to also interact with their neighbors and the systems that govern our lives.'"
Pro-Housing Partnership shows charts putting the issue in perspective: a stagnant line for the median household income locally since 2011, below soaring lines for median home prices and rents.
Last year, the partnership celebrated the legalization of accessory dwelling units in single-family zones — allowing for additional living quarters to be built in yards. Now the group is campaigning for more housing in those zones, such as duplexes, triplexes and townhomes.
Faith Table supports the idea. "The amount of diversity of housing in our city has not kept pace with our growth," Smith said.
But it's a locally controversial idea, as it is nationally. Across historic neighborhoods in particular, opponents see the move as allowing more people and automobiles in landscapes that can't handle them, or landscapes with characters that would be changed. They also suspect money-hungry speculators taking advantage of revised zones.
Smith recognized differing opinions. But "at least we pretty well agree (housing) is a problem we face," he said. "In such a partisan world, this is pretty commonly seen as an issue."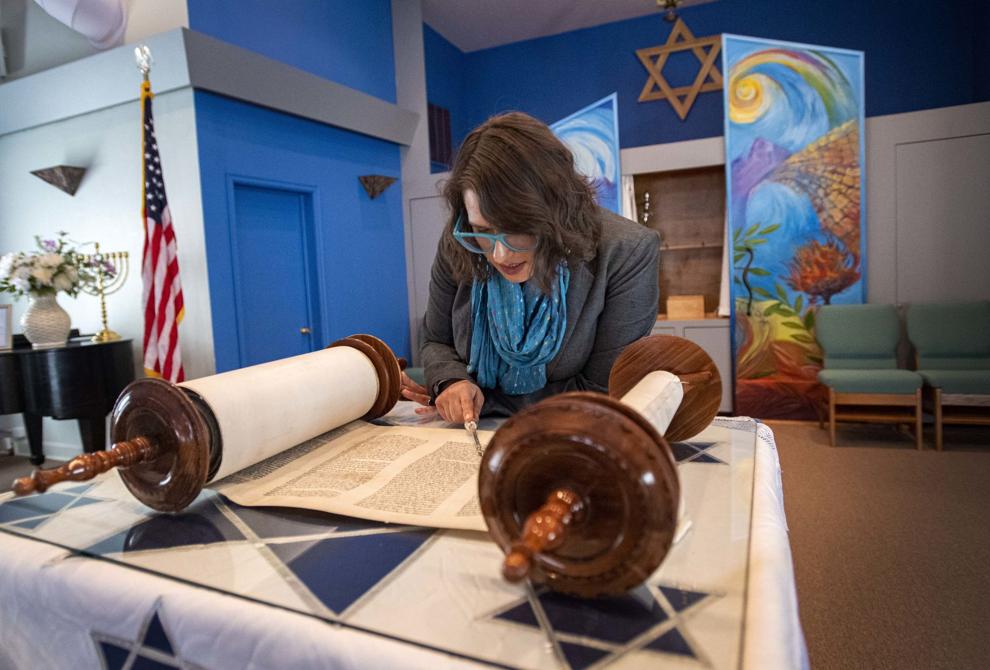 Pillsbury recognized separation of church and state and Faith Table's support of that. But more than a political issue, leaders see housing as an ethical one.
"I live my life by the basics of Christianity: love God and love your neighbor," Williamson said. "And loving your neighbor means making sure that everybody in your community has what they need."
Leaders see wrongs within their congregations. Families forced out of apartments they can't afford anymore. Military families assigned to other stations who want to return to the city but can't. Young people who graduate high school and college and look to put down roots elsewhere.
It makes Pillsbury think of another Jewish lesson.
"One of our sacred legends," she said. "When God first created the world, it was just a ball of light, just goodness. And then for some reason, God drops the ball, and it shattered, and all of this light goes everywhere. With every good deed, with looking out for somebody else, it's our job to repair a little bit of that shattering until one day we live in that awesome light."