If anyone deserves to graduate from the school of hard knocks, it's Phil Duhon.
He's been a fixture in the Colorado Springs dining scene since the early 1980s, when he snagged his first restaurant job as a busboy and cook at the former Mission Inn.
"The Hillstrom family took me in," he said. "I was part of their family. I always knew I could have a job there."
For 15-year-old Duhon, except for time with his mom's parents, that was as near a normal family setting as he had experienced.
"We were poor," he said. "Rent was due on the fifth day of the month. Mom didn't have rent money, so we'd move on the sixth day of the month at midnight."
His mother worked as a bartender around town. "I was the kid in the corner with Crayolas and paper. My mom was a good person with low education. She did the best she could."
When he was 6, she married Larry Duhon, from Lake Charles, La., who was in the Air Force and adopted Phil. But by the time Phil was 9, the couple had parted ways.
"My stepdad got custody of me when I was 12," Duhon said. "We didn't move as much, and my home life was a little more consistent."
Even so, he said, "I went to 13 schools by the time I was in the 12th grade."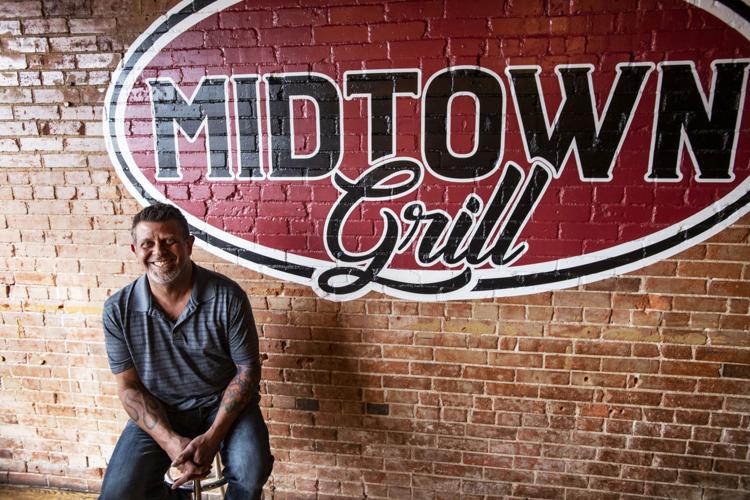 Building a career ... and some bad habits
Duhon picked up the bottle at a young age and developed a drinking habit that would dog him until he was 48.
"I drank daily by the time I was 15," he said. "I passed out every day by the time I was 17."
That was the year he moved out of his stepdad's home to live on his own.
"My dad had been stationed in Panama, and we came back to the Springs," he said. "I left his home to live on my own."
He got his job at the Mission Inn. By the time he turned 20, he worked as a cook at the Stagecoach Inn, where he got fired for calling in sick on Mother's Day. His next firing was at the Sunbird, when the eatery was in its heyday. Then he moved to Los Angeles to pursue a music career.
"That's where all my hopes and dreams were shattered," he said. "I worked in restaurants and played in bands. I even sold tube socks door to door to make some money."
After a year in L.A., he returned to Louisiana. "I lived in Houma, which is about 60 miles south of New Orleans. I worked offshore, where I picked up some of my Southern-style cooking."
Then he got a chance to work at Charlie G's in Lafayette. "Charlie's was an upscale New Orleans-style restaurant, very similar to the (MacKenzie's) Chop House here in the Springs with a Southern flair.
"I got my first executive chef job at the Ritz when I was 27. I was there from 1997 to 2001. That's where I took cooking seriously."
Duhon took over the former Ritz Grill's kitchen while the general manager was Luke Travins, co-owner of Concept Restaurants.
"I'm guessing it was 1996," Travins said. "Dave (Lux) and I always had the idea to do some 'Cajun Nights,' and Phil hit a home run with them. Back then, The Ritz Grill was the only place that threw a Fat Tuesday party, and obviously it caught on."
Duhon moved on to be executive chef at MacKenzie's Chop House, another Concept Restaurant. He left in 2003 to open his own Oscar's Oyster Bar.
"Everyone always liked his home-style, easy-to-understand cooking," Travins said. "Phil could do the classics very well and didn't try to over-engineer what he knew would sell. Several great cooks and chefs that worked under him have gone on to open their own places, which is a testimony to him."
Jay Gust, president and chef at Ascent Restaurant Group, is an example. He started his career in The Ritz Grill kitchen under Duhon's leadership. Gust has worked his way into partnership/ownership of several local eateries under the Ascent banner, including Pizzeria Rustica, Tapateria and Smorbrod.
Road to recovery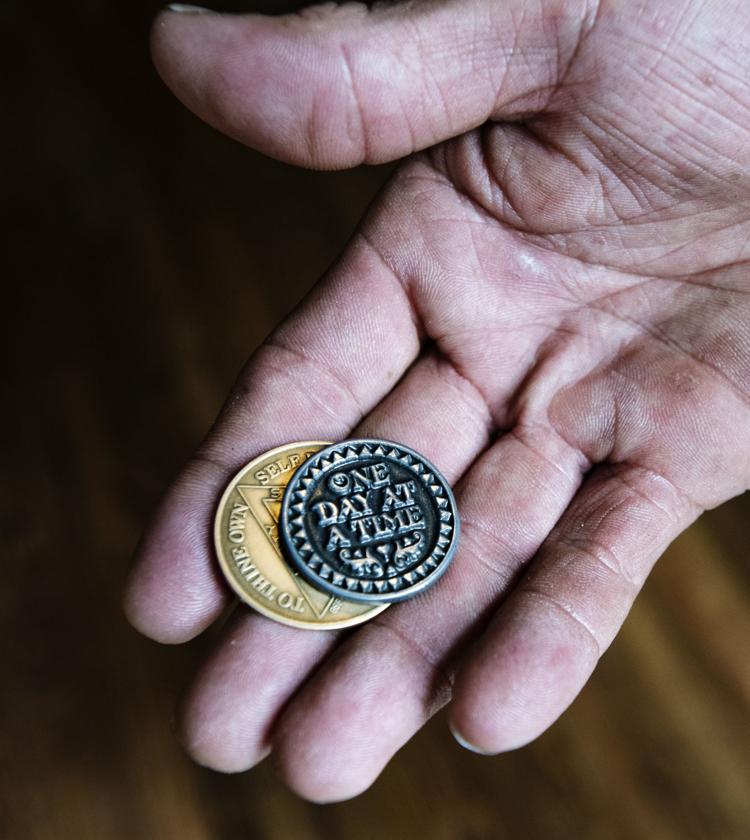 Duhon continued to rely on booze to get him through the day and night. By 10 a.m., he had loaded up on vodka. He was dealing with three DUIs, a divorce and legal issues that his business suffered due to his overindulging.
"May 7, 2017, I woke up and wanted to commit suicide," he said. "I didn't want my children to have a father like me. I wanted my children to have a better life, and my answer was not to be here."
Then he heard a voice in his head: "Alcohol is the common denominator in all your problems, and it needs to be eliminated now."
Duhon said he has not touched alcohol since.
"I don't have a desire to drink at all. I help other alcoholics. I do community service work. I read and stay in recovery programs and go to church now."
He said he's not religious but considers himself spiritual.
"Religion is for people who are afraid to go to hell," he said. "Spirituality is for people who've been there."
Now 50, Duhon is rebuilding his life. He's left a lot of baggage, and he said he is working to heal relationships with loved ones and gain their trust and confidence.
He is also rebuilding his restaurant business with Midtown Grill (formerly Oscar's Oyster Bar).
"I want a place for families to have comfort food in a relaxed atmosphere," he said. "We're completely nonsmoking, and there's options for those who want to be with friends who enjoy a drink but do not want to consume alcohol."
James Africano, owner of The Warehouse, speaks highly of Duhon and his contributions to the community.
"Phil has been an influential leader, chef and restaurateur in town for over two decades," he said in an email. "As with all of us, there have been some bumps in the road, but Phil has survived, struggled, thrived and reinvented himself professionally, but most importantly personally, to glean the respect of peers and the community alike. I am excited for the new concept he has brought to the revitalizing New South End!"
Contact the writer: 636-0271.