New pieces of public artwork, displayed within 10 city blocks, have made their debut in downtown Colorado Springs.  
12 new public art displays, including statues, murals and full installations, are bringing more color to downtown's hustle and bustle.
The exhibit shows off work from artists all over the country, and even one foreign artist.
Here's where to start your tour: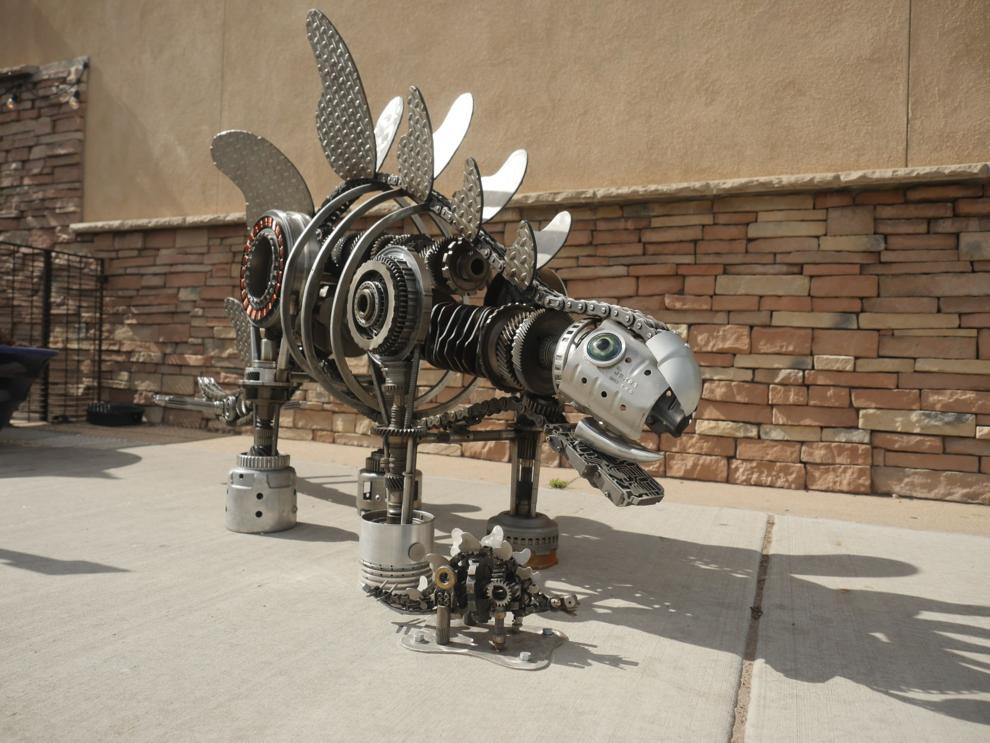 You'll want to start your journey on the north side of Boulder Street between Tejon Street and Nevada Avenue to check out "Johnny Stegosaurus." This robotic looking dinosaur was made by Paul Lippart of Connecticut. Like this piece, Lippart makes the majority of his installations using scrap parts he finds in auto shops.
Next, travel south to 315 N. Tejon St. There, you will find an inconspicuous blue sculpture; but upon a closer look you may be able to make out faces. That's exactly what Joan Benefiel of New York specializes in. Her blue sculpture "Hoodoos" highlights human expressions.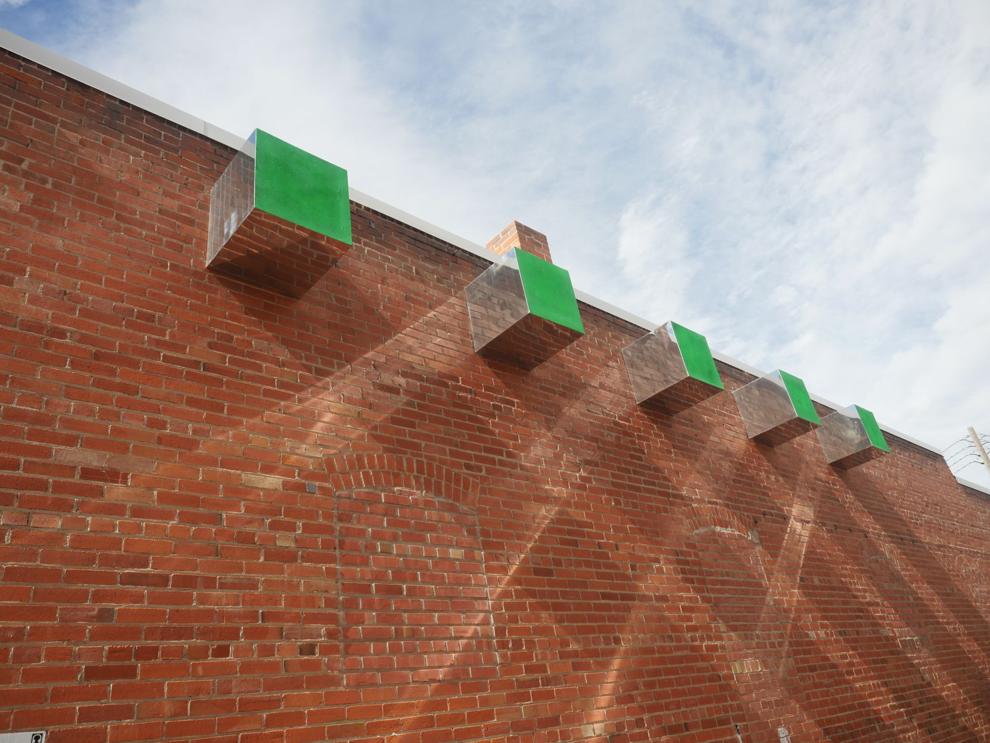 From there, travel to the east side of Tejon Street between Bijou Street and Kiowa Street. "Parallel Universe" is an instillation created by Alec Aita, a conceptual artist based in Maryland. The art piece plays with the interaction between the audience and its surrounding elements by displaying mirrors that can reflect sunlight any direction depending on the weather.
An array of murals is up next.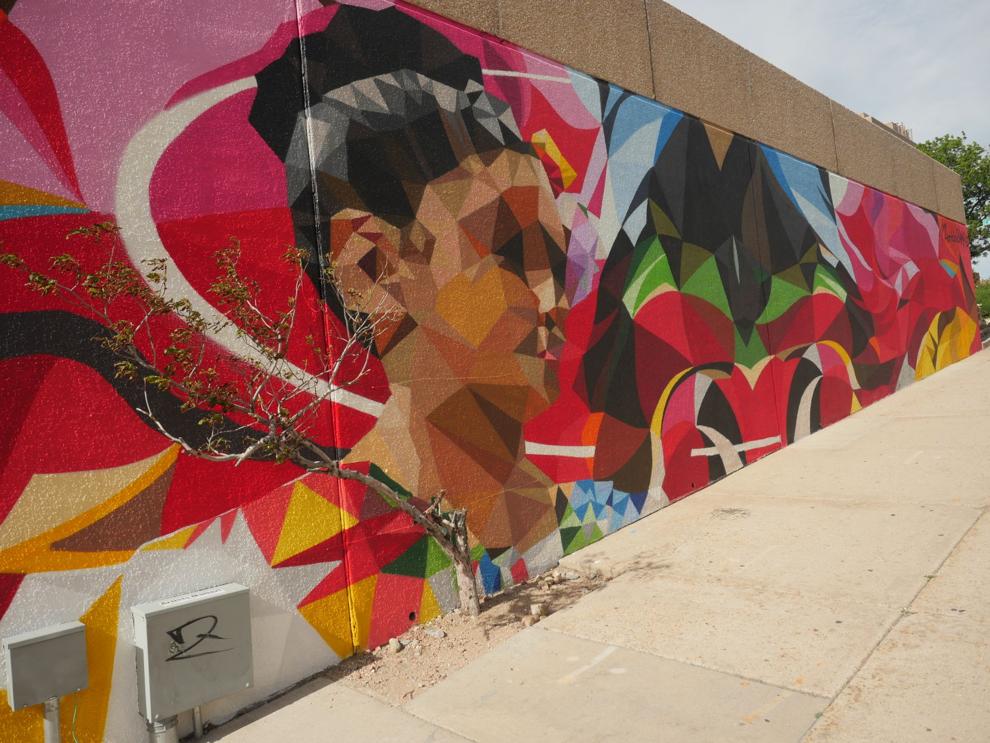 The first is the award-winning "Fire in my Sol." The colorful geometric painting stretches along the south wall of the library's surface parking lot on West Pikes Peak Avenue. Artist Mauricio Ramirez of Illinois, shows off his use of color blocking to create a dynamic picture etched onto the wall.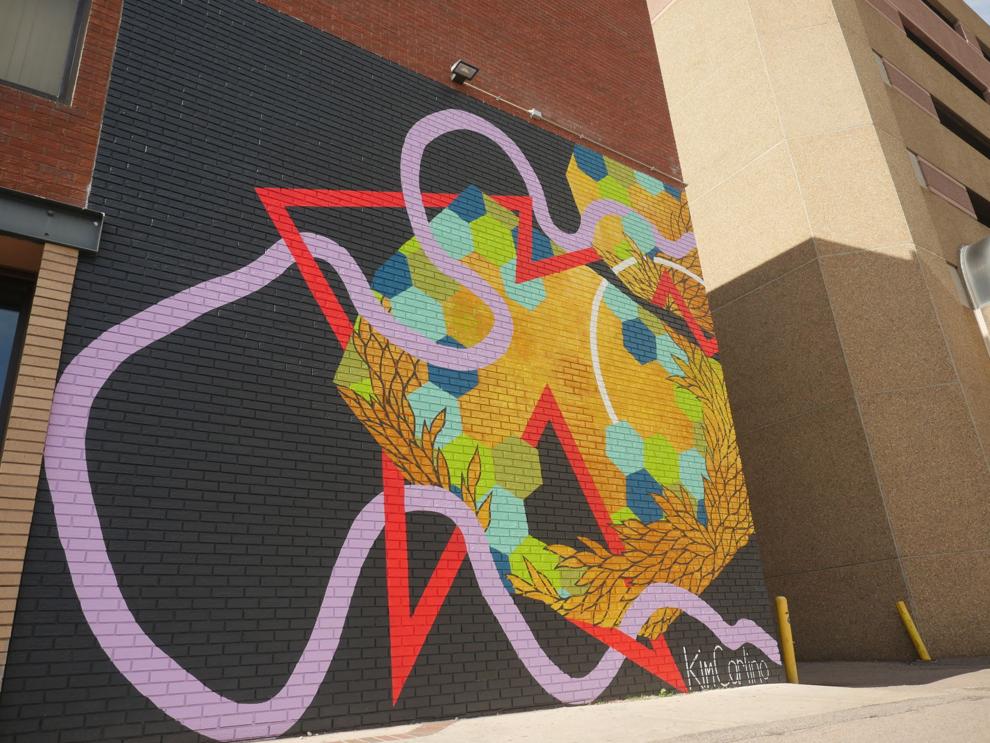 Next up: Kim Carlino of Massachusetts uses shapes and colors to create "Urban Biosphere Fragmented,"  an abstract mural on 19 N. Tejon St.
A third mural can be found at 127 E. Kiowa St. called "Origami Urban Oasis," created by Chun Hui of Texas. This mural is meant to showcase the Asian art of origami through different scenic landscapes.
After looking at those three, you'll want to head over to the installation at 555 E. Pikes Peak Ave. James Long of New York created a mounted wall spiral inspired by Karl Blossfeldt called Tendril. The whimsical structure is created by reflectors, and can be seen shimmering at night when car headlights shine on it.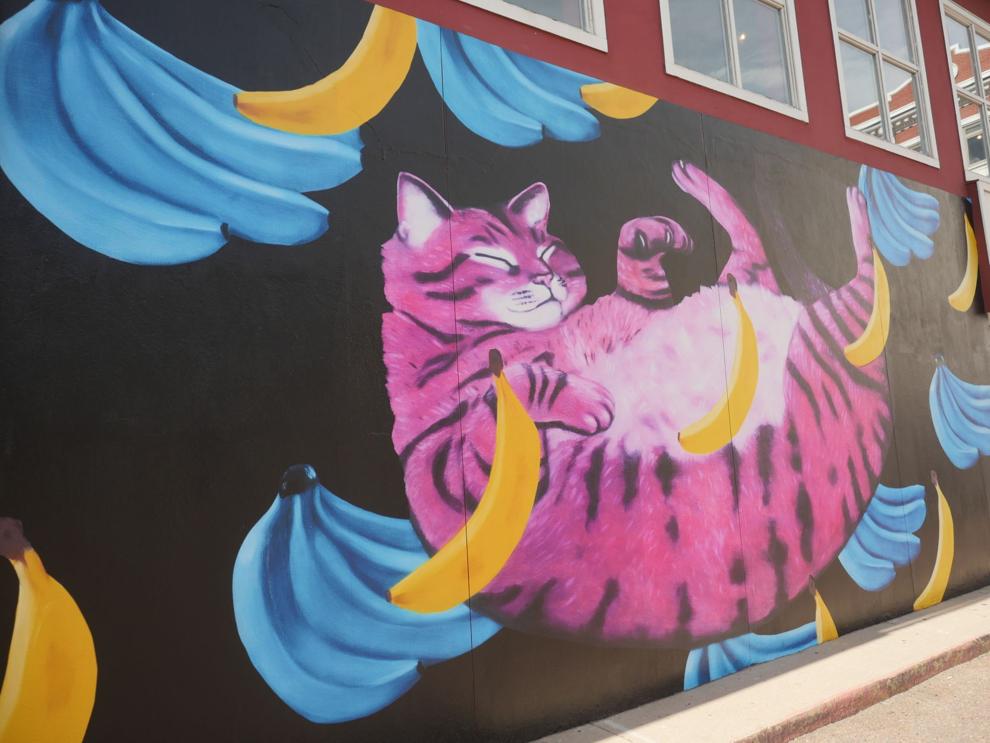 One block south, on 14 S. Tejon St., you will find "BananaCat" a lighthearted mural by another local artist. Cymon Padilla created the ginormous fuchsia cat surrounded by bananas because his art is meant to convey humor in contradictory scenarios.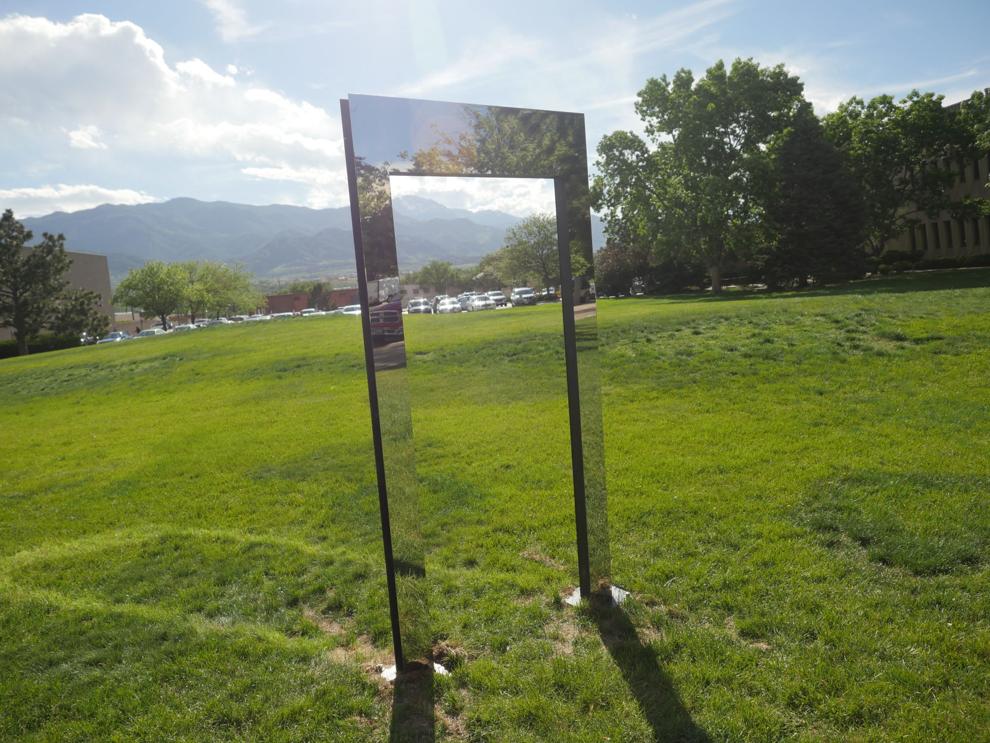 You can have some fun with this interactive installation. "Stele And Ostium," which roughly translates to "opening" and "solid monument," is an interactive mirror installation that people can walk through to see different perspectives. Collin Parson from Colorado created this exhibit, which is situated at the west side of Cascade Avenue between Colorado Avenue and Vermijo Avenue.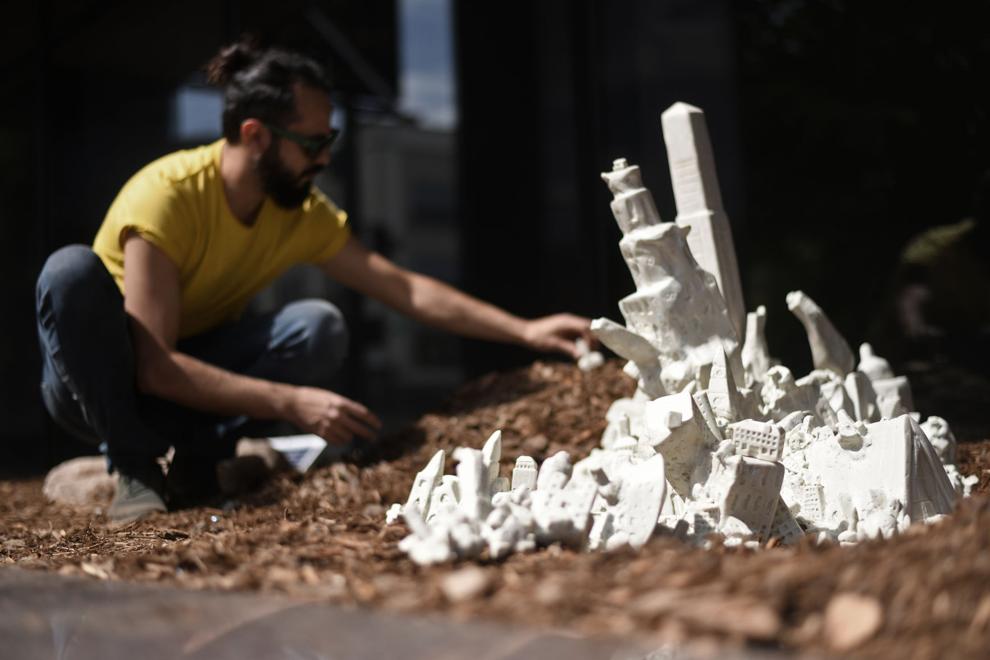 At 6 N. Tejon St. you can find "Vo." With little houses and buildings, it looks like a tiny town on this downtown Colorado Springs corner. This sculpture was created by Chaco Santos from Brazil.
From there, you will want to head down to the  west side of Nevada Avenue between Cucharras Street and Vermijo Avenue. Here you will find local artist Scotch! stenciled mural titled "Maxentius In His Defeat Of Various Fruit."
Last up is an eye popping, colorful owl on 528 S. Tejon St. The giant bird was created by the two Colorado artists Kasia Polkowska and Kyle Cunniff and is titled "Artemis."
If you want to see the downtown exhibit yourself, here's a map with walking instructions on how to get to every installation. 
Each of the installation's are on sale to the public. Prices range from $2,000 to $96,000.