Hey, Earth, I think your cellphone's vibrating. Is it Denver sexting again?
Figures. I hear the Mile High City likes to keep things frisky.
In fact, in a recent ranking by website Big 7 Travel, Colorado's capital rounded out a horny trinity of the world's most libidinous locales.
Miami topped the list of "50 Sexiest Cities," followed by No. 2, Paris (really, Paris came in second?). Denver was No. 3, ahead of Copenhagen and Cape Town, respectively. Venice, incidentally, didn't make the cut. Neither did Colorado Springs.
To compile their index, the arbiters of urban randiness at Big 7 looked at a collection of factors, including the number of romantic date spots and "passion-inducing" activities, as well as data on sex-related internet searches and how often residents get busy. It also asked readers to weigh in on which nationalities (No. 1, Ukrainian; No. 50, Irish) and accents (No. 1, Kiwi; No. 50, Croatian) they considered the most appealing.
Sexiness lies in the eye (and ear) of the beholder, true, but it's no surprise Miami earned the top spot. With its legendary nightlife, sun-kissed hardbodies and thong-thronged beaches (some of which are OK with even-less-modest attire), we're willing to overlook the sweat stains, sunburns and sand.
Paris shouldn't have to audition for a sexy city contest. Eiffel Tower, Moulin Rouge, language of love (No. 7 sexiest accent), c'est fini. "We'll always have Paris," Rick told Ilsa in "Casablanca," thereby ensuring the rest of us always will, too. Even if we'll never be able to afford a visit for real.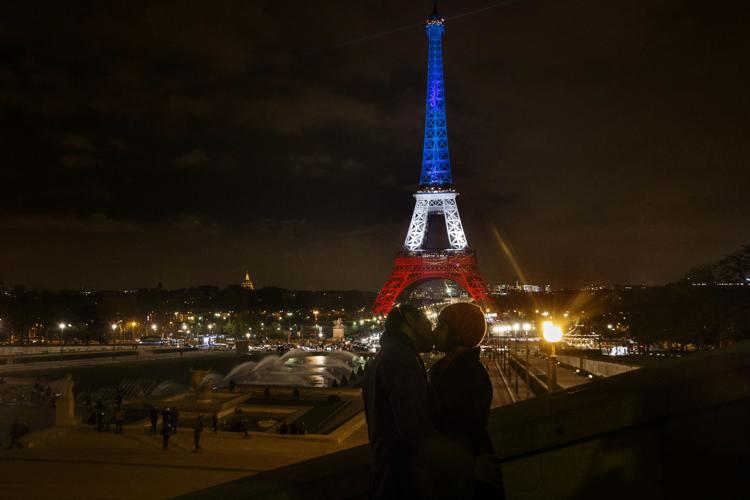 Which brings us to the world's third-sexiest city, our near-ish neighbor to the north.
Denver.
Let's see … no Eiffel Tower, but a super sexy geological rock star for a backdrop. And I guess the State Capitol is kinda hot, as municipal buildings go. There's also Big Blue Bear and Blucifer …
OK, so Denver might not wear its sexy on its sleeve, but who knows what residents have hiding under all those insulated, moisture-wicking layers? It might not have a beach, but it's got lots of snuggle weather and tan lines. They're usually on faces, and in the shape of ski goggles.
If your idea of a wild rendezvous skews toward the "wild" part, you can't beat the National Western Stock Show. Stampeding hormones and horniness, here's your metaphor!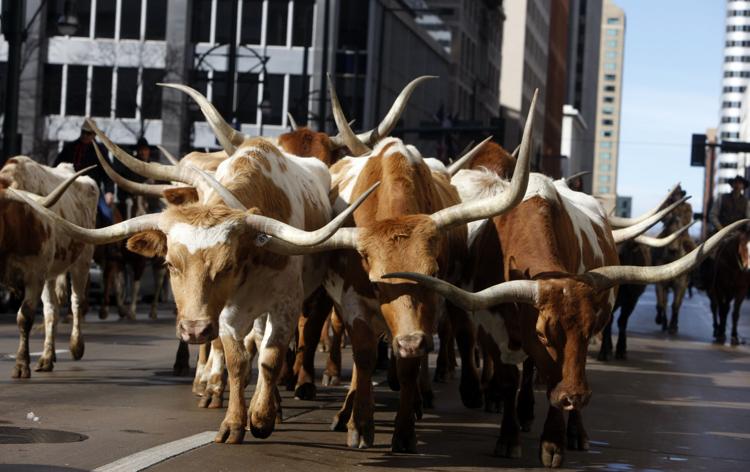 Denver is no stranger to superlatives, having amassed a resume of "Best City" nods for lovers of craft beer, dogs, fitness, the outdoors, etc. But did you know it's also one of the most sexually active cities in America?
A 2015 study by website Quality Health dubbed Denver the "copulation capital" based on birth and fertility rates, sales of erotic merchandise and overall contraceptive sales that were 189% higher than the national average. Sales of female contraceptives, specifically, were 278% above the average.
Last year, adult beverage company Four Loko also found Denver was the nation's "thirstiest," or most sex-crazed, city based on Google search volume data for terms including "best pick-up lines," "how to get more matches on Tinder" and "where to buy condoms."
Seems Denver's lofty spot on Big 7's lustful list has less to do with the city itself than the online query and buying habits of those who call it home.
And, honestly, if you don't know where to buy condoms, there are probably better questions you could be asking the hive mind.
Try: "How to fake a New Zealand accent"?