Dale O'Connor. Fred Bartlit was gonna get the bum.
This was the South Side of Chicago, 1938. Fred was in first grade, Dale in fourth, and Fred was smaller than most. Not that any of that mattered to his mom, the hard-nosed German she was.
This was the same lady who told her boy to play outside, no radio; the same lady who later told him they were Chevy people, not like the people in the suburbs with their Buicks; the same lady who told him at 17 he was a man, get out of the house.
"Get him," she told Fred as he kept coming him with bruises left by Dale O'Connor in the alley. Fred got licked some more. But eventually, he got the bum all right, shoved his head in the concrete.
And school went on, and Fred was still the underdog. "Know what a Wilson sandwich is?" he asks today. Wilson is the name you see when a basketball is stuffed in your face. Fred got his fill.
Ah, if only they could see him now. But most of them are dead.
He's 87, though you wouldn't know it. He's upright and 220 pounds and muscled from the gym at his Castle Pines home, which a book once called one of the world's finest — hand-cut stone and glass, perched on a cliff with a view you wouldn't believe. He'll go down to the golf course and shoot his age. Practice on the simulator in his garage, where hangs a banner that recalls his Army Ranger days: "Mess with the best, die like the rest."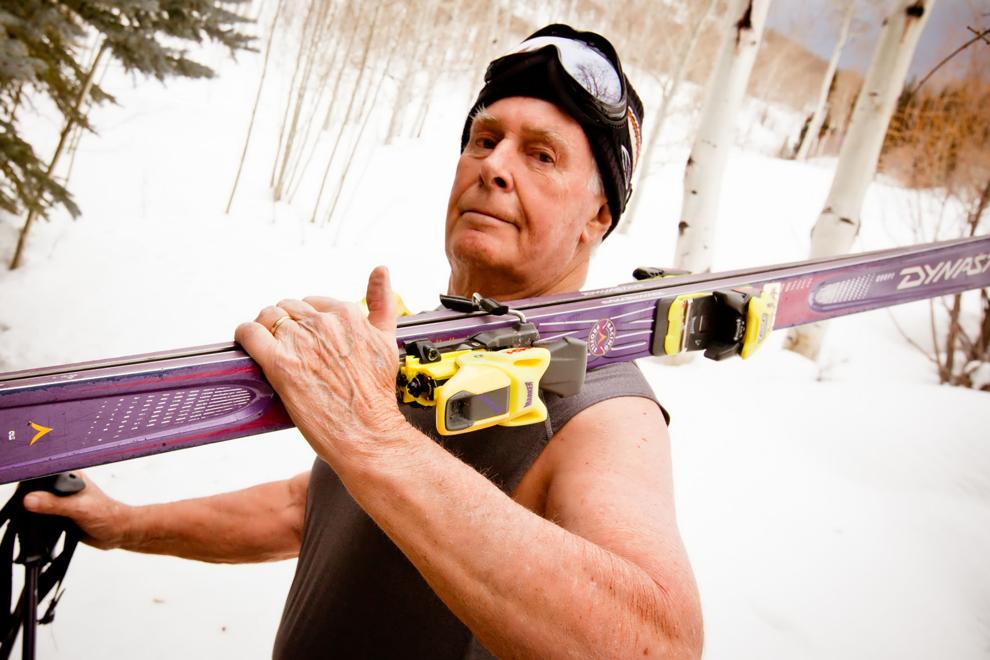 Another home is in Vail, where he skis the back bowls. And another pad is back in Chicago, where he splits time as an esteemed trial lawyer. He was tapped by George W. Bush for 2000's Bush v. Gore and by Barack Obama to be chief counsel on the Deepwater Horizon oil spill. Just a couple of high-profile cases over the years.
"Truth is," Bartlit says, "we do nothing under $100 million."
You thought he was retired? No, no. He has a law firm to run, works full-time. "Why not?!?" he booms with that voice, loud and confident and court ready, no doubt adapted as a young company commander overseeing grizzled soldiers out of World War II.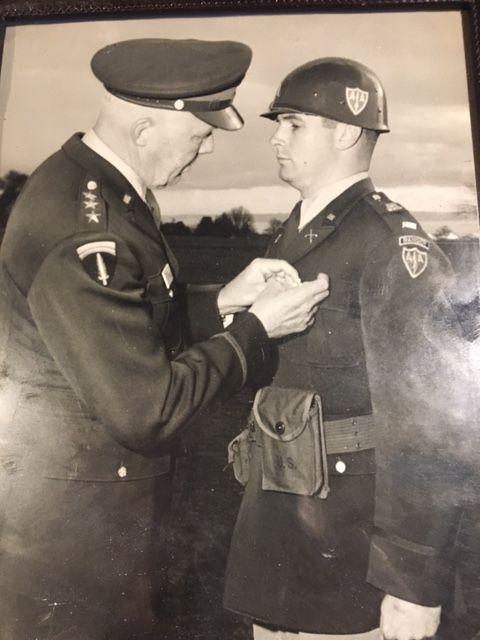 But Bartlit doesn't want this story to be about him, his life. He wants it to be about you. About everyone else. He doesn't want to talk about Dale O'Connor or West Point or Ranger camp or presidents or that time he about went broke in his 60s before rising to prominence again.
None of that, he says, is as interesting or important as what he has to say now in front of a projector screen. The PowerPoint's first slide has a subtitle reading: "Why we now see that our understanding of aging has been incomplete."
Bartlit enters speaker mode, as he does many times any given month, traveling to give these presentations. That included, recently, a convention of leading cancer surgeons. To them and to every other medical specialist, his pitch was the same: He had knowledge that transcended their understanding of why people get sick and frail.
The answer, backed by reputed sources and research that would exhaust most mortals, was simple. Exercise. Intense and frequent exercise.
"When I first say a trial lawyer knows things that most people in the medical world don't know, you say, 'What a bull-----er he is!' That's what you think," Bartlit says. "Of course! People are bull-----ers!"
He gets it. He gets the rub on lawyers. But he'll have you know a good lawyer has to do his research, has to master all kinds of subjects, and that's what he's done here.
"All my life I've started from scratch. I'm pretty good at it."
•••
Another thing he'll have you know is this is not about money. Yeah, he's got a book out there, "StrongPath: Reversing the Downward Spiral of Aging," co-authored by a scientist. And he's got a StrongPath website, though he says tens of thousands of dollars out of his own pocket go toward its upkeep; he's not about to take ads.
As for the speaking engagements, he says, most of them are small, community gatherings.
"I want to make a bigger impact on the world before I die, maybe eight or 10 years, than I ever did as a lawyer. Making money is not a big deal. It's not! This is a big deal."
He starts his presentations with a girl, Jana. That's his wife, his second. They've been married 33 years.
He saw her at a downtown Denver bar and swore she was the prettiest thing he ever saw, but she wanted nothing to do with him. It took some convincing, "a lot of convincing," Jana recalls.
"When I met him and found out he's a lawyer, I almost ran screaming," she says, with a voice that is his polar opposite, soft, gentle, sweet.
Then she gave the guy some time, a dinner date. And she was fascinated by his "big ideas," by his curiosity "about everything."
Three decades later, Jana admits he can be "a challenge."
"If he's bored, it's not good. He's always gotta have a project."
Bartlit credits her for his ongoing obsession, because she's the one who got him pumping iron regularly. That was about the time he noticed no one else his age was interested in that. They were losing it. And Bartlit doesn't like losers.
"About 1995 or so, I found a word I'd never heard before," he says. "Sarcopenia."
Google it, and this is the definition: "loss of muscle tissue as a natural part of the aging process."
Ask one of the leading experts, Dr. Roger Fielding at Tufts University, and he says: "There's clearly a lack of awareness that pervades through most clinics and doctors you see during regular medical care. They don't really know or fully understand this."
Fielding was skeptical when Bartlit called to pick his brain. But Bartlit doesn't get off the phone without securing respect.
"Sometimes it takes people that are passionate like Fred to make people listen," Fielding says.
Exercise. Intense and frequent exercise. The fact that all doctors aren't studying and prescribing that, why, "It's a scandal!" Bartlit exclaims as he clicks through the PowerPoint.
"35 Chronic and Deadly Diseases Could be Prevented or Delayed by Intense Physical Exercise," reads one slide, with a link to the National Institutes of Health paper asserting it. The next slide offers a link to the World Health Organization's warning: "Physical inactivity a leading cause of disease and disability."
Then an optimistic line from authors at the Albert Einstein College of Medicine and the Harvard Medical School: "In 2019, we will begin to understand that aging is something that can be reversed."
Exercise. Intense and frequent exercise. Forget about a walk, he says. Run! Run like he does on the treadmill, ramping the heart rate up to 190, down to 90, up to 190. Reps! Reps of 15, 15, 10, 8, 5, the last with weight you couldn't do more of "even if puss came outta your belly button," Bartlit says. Don't take it easy. "Overdo!"
Here he is, a shining example.
•••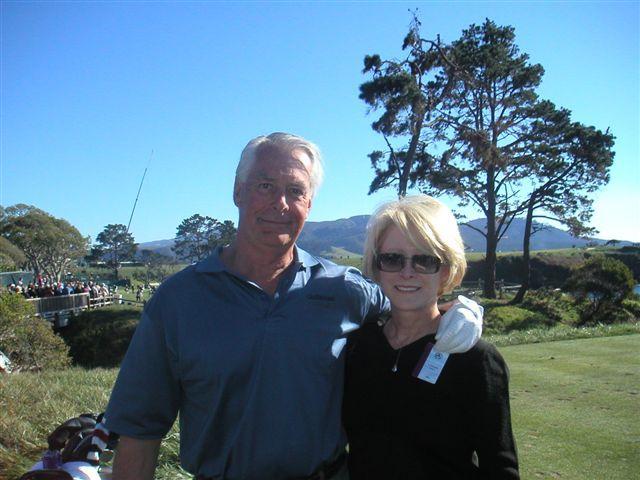 "He's an exceptionally fit older person," Fielding says. "A freak," another expert called him once.
"I'm not a freak!" Bartlit insists. "I'm a guy who never made a good team. I was always the guy holding dummies. Once in a while got in the game when we lost by 40, something like that.
"The point is, everybody's the same."
That's where his critics fire back. Not everyone is as motivated, they say, a major flaw in his belief that all can turn back the clock in the gym.
And it's true. Not all can be a Ranger, as he was, one of just three in his year to emerge from three months of hell at Fort Benning. And not all can graduate atop their university law school class. And not all can get a senior position in one of the nation's richest firms and leave at 62 to start their own.
Things got tough there. "$140 in the entire world," Bartlit recalls.
But do you think he was gonna become that kid again on the South Side? That chump eating Wilson sandwiches? No. He left home and told himself he was gonna be somebody. He'd be a winner. So what if his parents never said they were proud of him?
Before long, Bartlit found himself on top again, here at this sparkling Castle Pines spread. And this is Bartlit's dilemma now: No matter how hard he tries to say he's like everybody else, he has his muscles and his money.
"A great many people I know, when they first meet Fred, they're quite intimidated by him," his wife says. Jana gets it.
But they should know he has a big heart, she says. Hugs strangers. Goes back to his high school where he'll be the only white guy in the room, telling kids they're not the victims; those are the people in the suburbs with their Buicks, taking it easy.
He just wants everyone to be OK, to be a winner.
That goes for lost and lame pets, too. Like you'd find at the Dumb Friends League, the shelter that has received millions of dollars from Bartlit's fundraising.
At the house, one of the adopted dogs saunters by, hairless, tongue dangling. Bartlit offers him sympathy. "Sad, little old dog ..."