HUERFANO COUNTY • In 1885, as part of his government-backed mission to photograph the desolate frontier, William Henry Jackson with camera in tow ascended this rocky ridge where there is now a short trail.
Lathrop State Park calls it the Hogback Trail. "Congratulations!" reads a self-guided brochure. "You have just climbed to the top of the hogback ..."
Your reward in one direction is the view of Greenhorn Mountain, the highest summit of southern Colorado's Wet Mountains. Jackson, who most famously captured the beauty of Yellowstone that previously existed only in imaginations, added to his revelatory portfolio by focusing his lens in the other direction here.
The twin Spanish Peaks rose sharply behind the juniper-spotted prairie and the small bodies of water then called Leven Lakes, later to be developed as reservoirs. Now they are bigger, reflecting that mountain majesty.
Now the picture-perfect sight is for all to discover.
But on this summer day, we are the only ones around.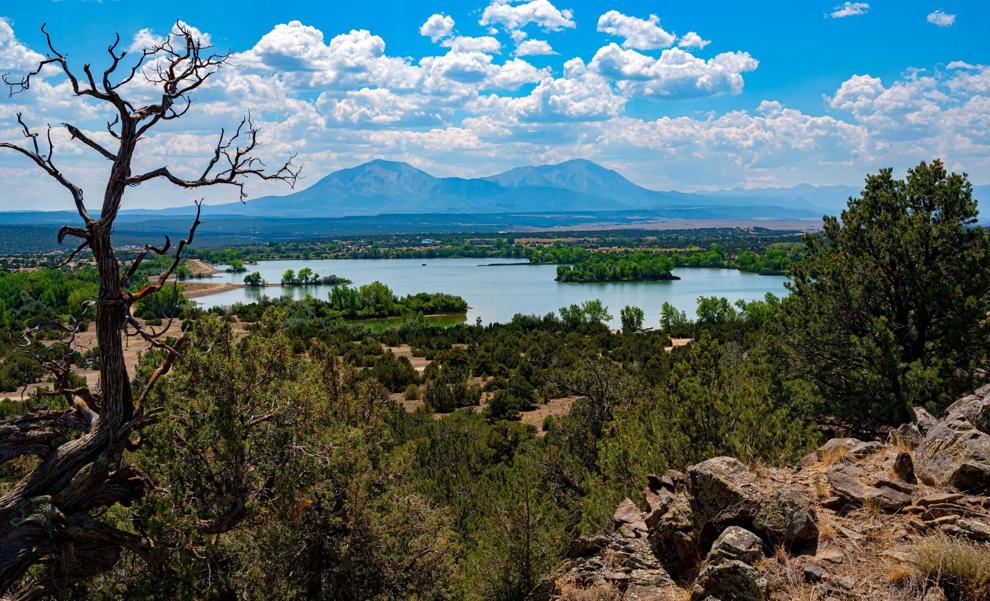 Lathrop State Park was Colorado's first state park, set aside in 1962. And today it appears to have been forgotten in favor of other aquatic getaways elsewhere on the Front Range, starting with Lake Pueblo about a half-hour drive north.
Also on this southern end of Interstate 25 is Trinidad Lake State Park, where we camped the night before. By the time the Milky Way glimmered — little artificial light threatens in the bordering, sleepy town — sites were still available here on the south shore. As they were on the opposite shore, where Fishers Peak is seen stretching across the sky.
That iconic mesa will be the apex of Colorado's 42nd state park. The Fishers Peak acquisition was celebrated last September at a time when Colorado Parks and Wildlife reported increasing demand for another recreation hub; in 2017, state parks altogether counted 15.1 million visits, 3 million more than four years prior.
Lake Pueblo is the busiest of them, annually hosting upward of 2.3 million people. And 2020 is poised to be another record year, as the park has seen a surge in visitation during the coronavirus pandemic — a trend across the Front Range outdoors. Just as Denver oases Chatfield and Cherry Creek state parks have had to turn back boats and cars due to capacity, so has Lake Pueblo.
In response to this summer's crowding, a CPW spokesman told The Gazette: "We recommend driving a few miles farther to Lathrop State Park or Trinidad Lake State Park. Both are hidden gems."
According to an agency spreadsheet, Trinidad Lake's visitation was less than a tenth of Lake Pueblo's from May through July. Over that time, Lake Pueblo numbers have been 25 times more than Lathrop's.
"Hidden gems" can be tough to find in Colorado's ever-bustling outdoors. It can be even tougher to beat the heat. Here's a snapshot of these two solid bets: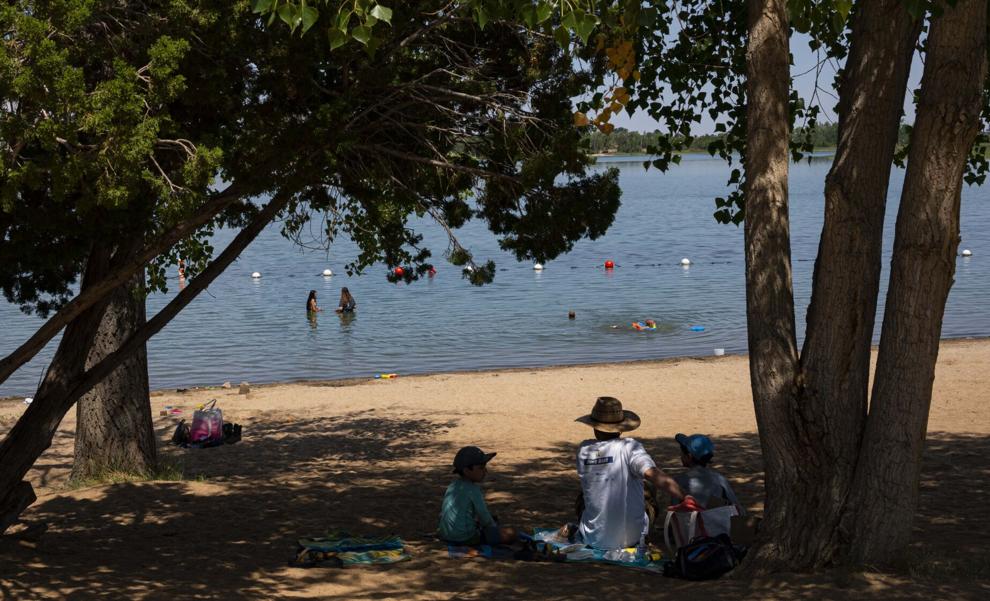 Drive from Colorado Springs: ~1½ hours. I-25 to exit for Walsenburg, follow U.S. 160 west to park.
On water: Martin Lake spans 180 acres and includes a swimming beach open from Memorial Day weekend through Labor Day. Water skiing is popular.
Covering 150 acres, the neighboring, wakeless Horseshoe Lake is more so explored by kayakers and canoeists. Anglers try for rainbow and brown trout, saugeye, catfish and tiger muskie. Northern pike in Martin Lake.
On land: Two-mile, hiking-only Hogback Trail loops the park's backcountry. Cuerno Verde Trail is a paved three-mile loop around Martin Lake for runners, walkers and cyclists.
Three campgrounds with a total 103 sites available for reservation. Lathrop is Colorado's only state park with golfing. The modest, nine-hole course is run by the city of Walsenburg.
Tip from park manager Stacey Koury: "Lathrop's two lakes are growing in popularity as a great place to bring kayaks and paddleboards or to get a spacious campsite. Also, our campgrounds are growing in popularity, so we encourage campers to book campsites prior to arrival to guarantee you will get a site."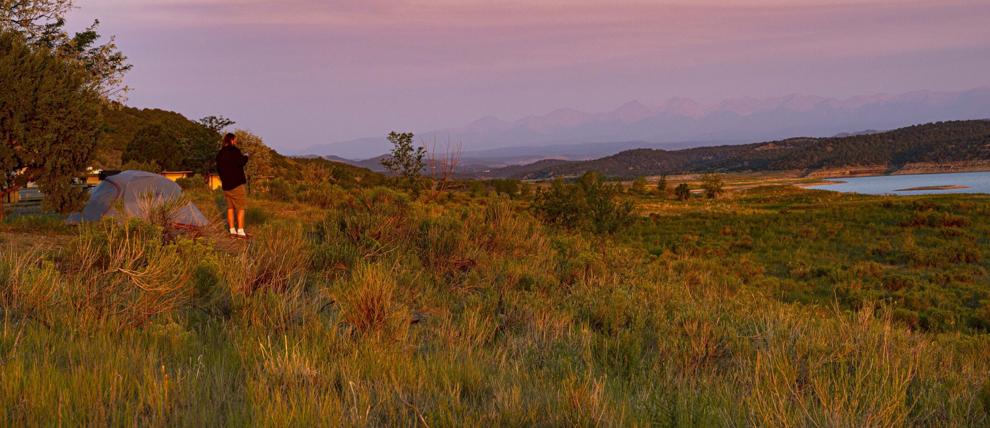 Drive from Colorado Springs: ~2 hours. I-25 through Trinidad, exit 11 and follow to park.
On water: Plenty of room for motorized and nonmotorized boats on the reservoir that averages 800 surface acres. Trout, smallmouth bass, saugeye, catfish and walleye up for grabs.
On land: About 9 miles of trails, including the 4-mile (one way) Reilly Canyon Trail, which ruggedly ascends Carpios Ridge and drops to a road near a row of historic coking ovens, relics from the area's coal mining days.
South Shore Trail is another highlight, stretching about 2½ miles to Long's Canyon's riparian corridor known for wildlife viewing. It's also known for a thin, claystone layer that scientists have marked within the K-T Boundary, representing the age between dinosaurs and mammals.
South Shore and Carpios Ridge campgrounds total 73 sites available for reservation. Ten of those at South Shore, nonelectric but RV-friendly.
Tip from park manager Crystal Dreiling: "While swimming and swim toys are not permitted, we're seeing an increasing number of people using stand-up paddle boards, kayaks and canoes. This lake is a great spot for this type of activity due to our relatively low number of boats, the majestic views from the lake and the sprawling shape of the lake."