Now are the days of breaking habits, of working from home, of tending to the kids out of school, of staying put.
While Gov. Jared Polis has issued a stay-at-home order for Colorado in an attempt to slow the spread of COVID-19, the decree recognizes the importance of outdoor recreation. Trails remain open.
But yet again here in Colorado Springs, we need to break habits.
"Spread out," Mayor John Suthers urged residents last week, as officials grew worried over overcrowding at the city's most popular parks and open spaces.
Practice social distancing at these lesser-visited preserves suited for the whole family:
• Aiken Canyon Preserve: The Nature Conservancy treasures these 1,600-plus acres for being "one of the last high-quality examples of the southern Front Range foothills ecosystem." A nearly 4-mile loop explores this wonderland off Colorado 115, boasting open meadows, thick forests, sandstone outcrops and views of the Spanish Peaks and Wet Mountains.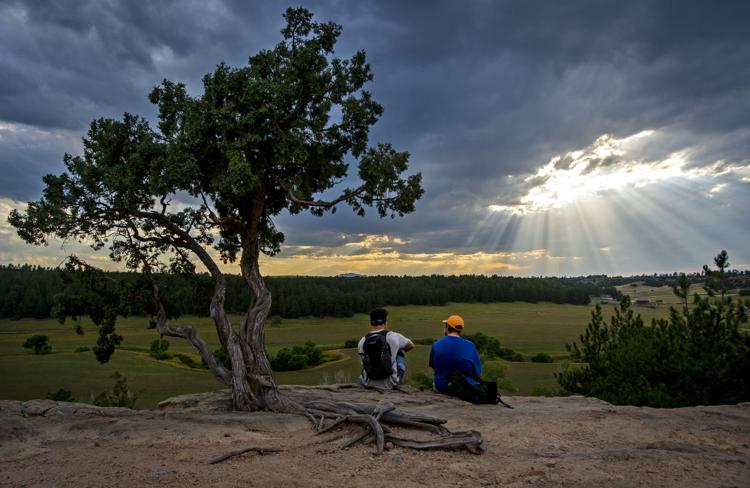 • Castlewood Canyon State Park: Hiding on the plains between the Springs and Castle Rock, this "jewel of the prairie" is too often overlooked. History buffs will delight in homestead ruins and the crumbled walls of a dam, while nature lovers will be rewarded with surprising spoils. The Inner Canyon Trail is a rugged tour of the creek bottom.
• Dawson Butte Open Space: Dawson Butte is seen north along Interstate 25, on the outskirts of Larkspur. Douglas County equestrians love the 5-mile loop as much as users on foot and bike, but we've always found plenty of room for solitude in the mosaic alternating between grasslands and tall woods.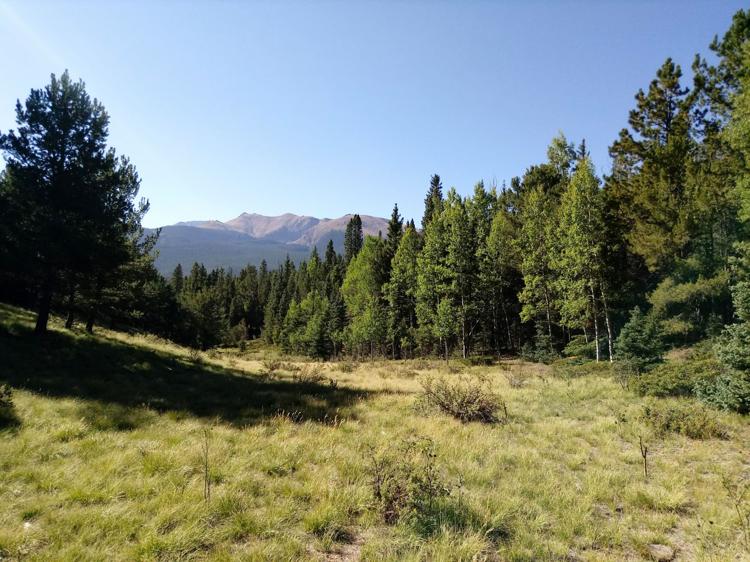 • Elder-Fehn Trail: Teller County's outdoor enthusiasts probably would prefer having these wild grounds at Catamount Ranch to themselves, but word of wildflowers and fall leaves has reached city dwellers to the east. Those in the know connect trails to reach the North Slope Recreation Area. But the Elder-Fehn Trail is a great introduction to this hilly landscape, with breathtaking vistas of Pikes Peak.
• Eleven Mile State Park: Boaters and anglers are well familiar with this oasis beyond Lake George, but not enough gets written about the trails. At last visit, we felt relieved by the singletrack network passing pine-scented woods, house-sized boulders and that shimmering, mountain-framed reservoir.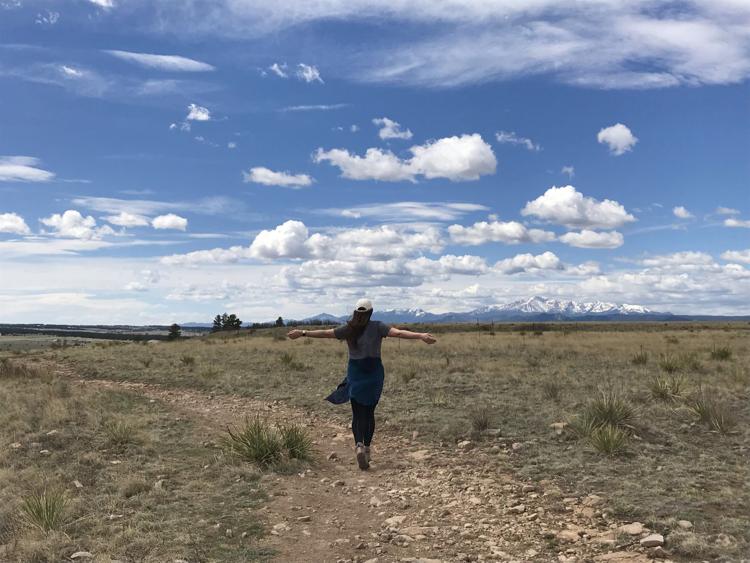 • Lincoln Mountain Open Space: Along with Dawson Butte, this is another cherished Douglas County open space. Your expectations might be low heading east through ranch lands, but on a clear day, the loop along the flattop centerpiece affords stunning vistas of snow-capped peaks to the north.
• Rainbow Gulch: Off Rampart Range Road, this drainage runs mighty in summers of substantial runoff. The running water is your melody through an idyllic, mountain meadow where butterflies dance. The trail ends at Rampart Reservoir, where families cast a line or enjoy a picnic.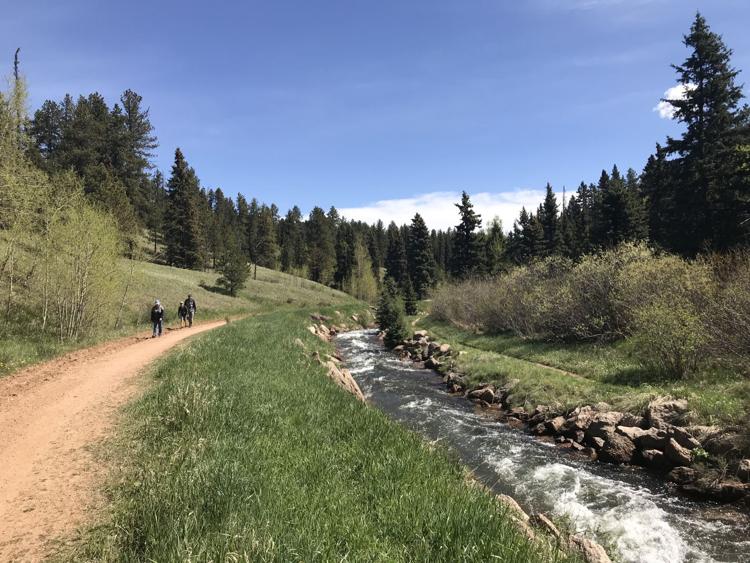 • Red Rocks Trail: You know the red rocks of Garden of the Gods and Red Rock Canyon Open Space. How about this collection hiding amid the trees north of Woodland Park? From a U.S. Forest Service campground called the Red Rocks Group, a trail leads to the bizarre formations swelling and soaring from the earth.
• Section 16 (the other one): It's regularly a struggle for parking at the Section 16 trailhead along Gold Camp Road — especially these days. But you probably won't have a problem at the parking lot for the Section 16 Trail in Black Forest. No mountains here, but body, mind and spirit surely will appreciate the loop under the shade of ponderosa pines.
• Sondermann Park: Tucked back in a neighborhood near downtown Colorado Springs, the city's visitors bureau bills this humble preserve an "oasis of wilderness." Birders know it as a paradise of hummingbirds, magpies, juncos, ravens, grosbeaks and more. A trail maze follows gullies and hillsides facing America's Mountain and the foothills running far south and north.
• Ute Trail: Manitou Incline addicts seem not to recognize this trail sharing the base of the grueling steps. Maybe they will now with the Incline temporarily closed, deemed a health hazard by Manitou's City Council. The out-and-back Ute Trail rises to a scenic ridge before trending up and down, picking up elevation Incliners crave.