Start very early — seriously, don't expect a spot after 9 a.m. on weekends — and you could embark from the Bear Lake parking lot. That's the gateway for many of Rocky Mountain's excursions to alpine lakes and waterfalls, popular for good reason.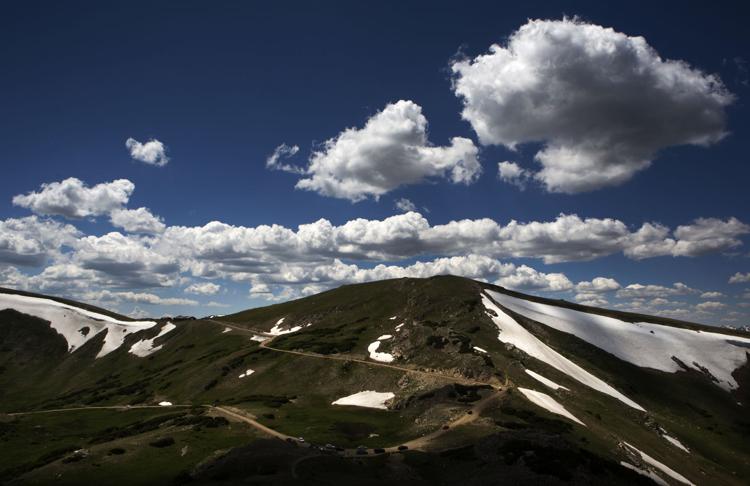 If you're up to the challenge, take Old Fall River Road about 7 miles to the lesser-known Chapin Creek trailhead, ascending a pair of peaks above 13,000 feet for some of the best views in the park. Do your research before you take on fourteener Longs Peak.
Of course, you can't go wrong with a drive to the tundra on Trail Ridge Road, the "highway to the sky" usually opening in late May.
No one would blame you for skipping the summer crowds at Rocky Mountain National Park. Perhaps instead, check out the park that often gets called RMNP's little sister, hiding in the northernmost part of the state to meet the marvelous Medicine Bow Mountains.
The appeal is the same: jagged peaks, alpine lakes, mixed forests, wildflowers. You'll want to stay awhile by securing a campsite. Oh, by the way, this area is known as Colorado's moose capital.

The Gazette once asserted: "If heaven is in Colorado, it's somewhere far west in the San Juan Mountains, along the 63-mile Alpine Loop."
The road is snow-free typically between June and September. Don't let the short window close without taking some burly wheels for a spin. Opt for an off-road outfitter at any of the loop's base camps — Lake City, Ouray and Silverton — and set a course through rugged beauty at its finest.
Discover mining history in forgotten meadows and streambeds and awaken your senses at high-altitude basins bursting with wildflowers. Take your pick at trailheads for five fourteeners posted beside the loop.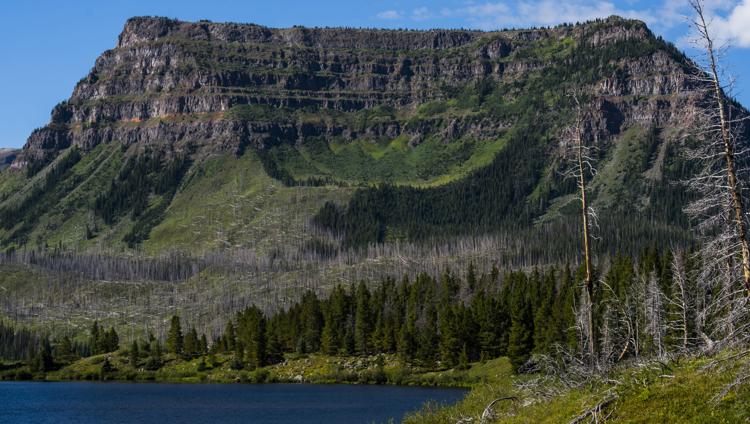 Somewhere between Meeker and Yampa but not close to either, a remote pocket features shimmering water that reflects the majesty of the Flat Tops Wilderness.
It was here that Arthur Carhart felt inspired to pen a note about "places with scenic values of such great worth that they are rightfully property of all people." Those words are considered the foundation of the 1964 Wilderness Act.
Trappers Lake is a hidden gem that must be seen to be believed. Check in with Trappers Lake Lodge for a historic cabin or grab a campsite nearby.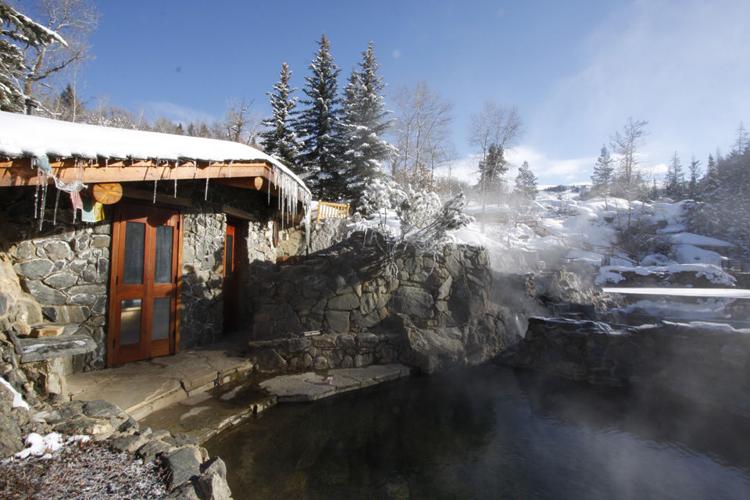 After a morning of adventure, nothing's better than resting weary bones and muscles in Colorado's geothermal waters.
From Colorado Springs, the best and closest allure is Buena Vista. Families delight in the pools at Mount Princeton Hot Springs Resort, while couples hope to find a romantic spot down by the creek. On the other side of town, Cottonwood Hot Springs is a quieter, more intimate option.
Here's a list of more Colorado hot springs: 
LOST CREEK WILDERNESS BACKPACKING
The masses flock to the high country, while Colorado Springs' nearest wilderness area goes widely unexplored. Defined by the humble Puma Hills and Tarryall Mountains, Lost Creek is no less wondrous than the West's highest peaks.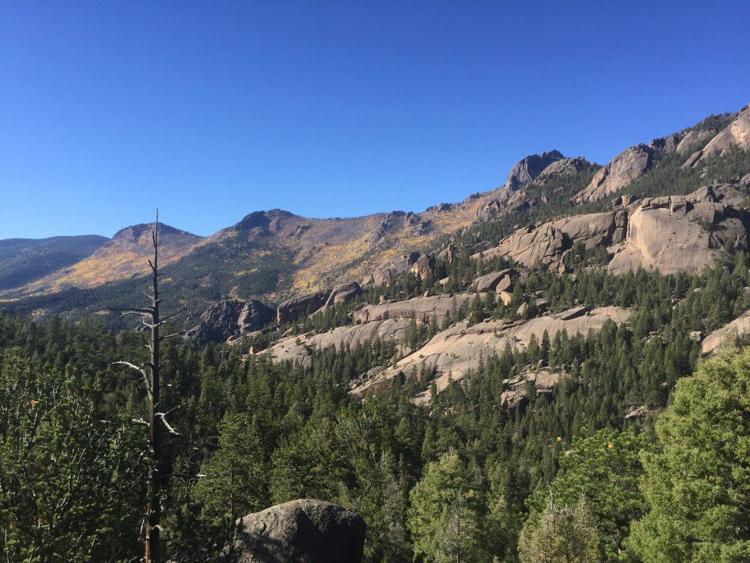 Take it from Gerry Roach, best known for his fourteener guide but also writer about these unspoiled summits surrounded by rock marvels. "This special place is gentle to the mind and soul," he writes.
Let the place work its magic on you over multiple days. Backpack through dense forests and wide-open plateaus, surprises at every turn. The Goose Creek trailhead is a go-to launch pad.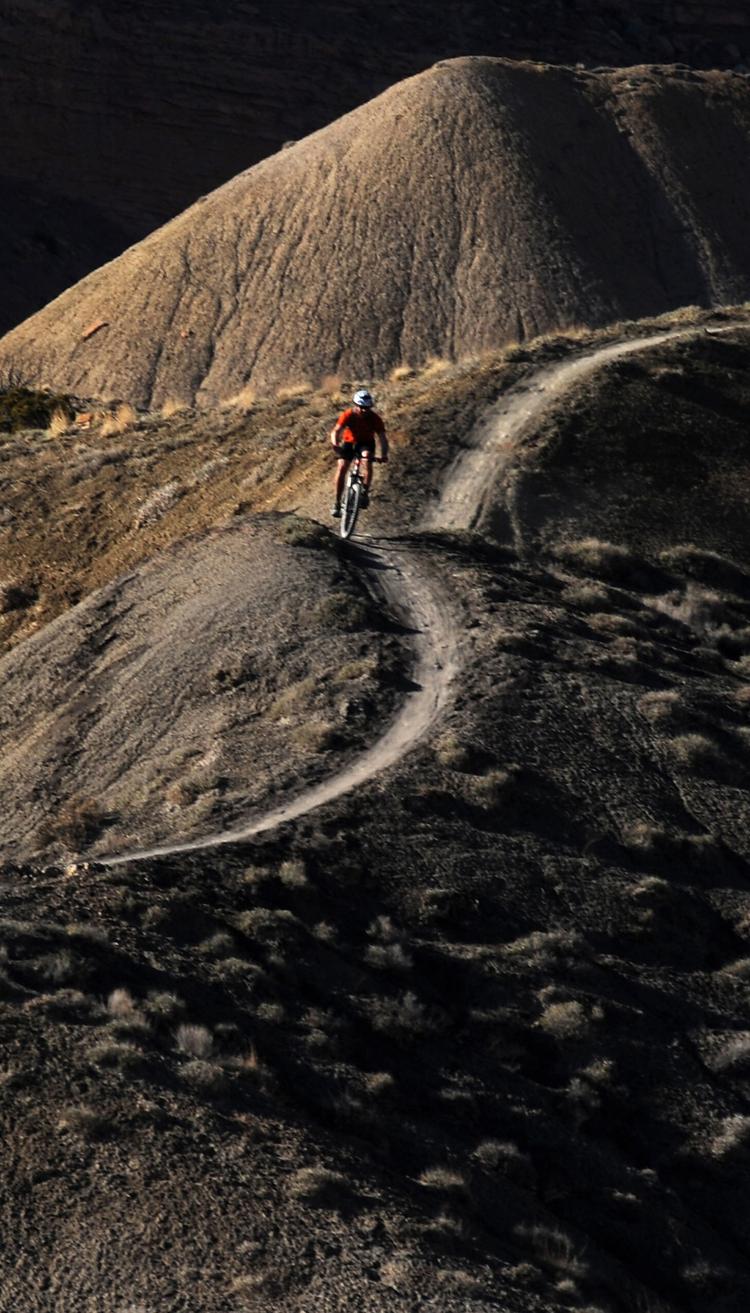 Out on the Western Slope desert, 18 Road is a required pilgrimage for any serious mountain biker. Beyond the dry, rolling terrain making it the world-class destination that it is, the trail network takes on greater significance considering its background.
It was built through the 1990s by ragtag locals who simply loved to ride, and it has come to represent the economic heartbeat of Fruita. The sport rules in town. And 18 Road is the proud showcase, featuring trails that speak for themselves with names such as Zippity Do Da and Pumps, Bumps and Rollers.
Summer 2019 promises to be a memorable one on the river. Winter left bountiful snowpack on the mountains, spelling a runoff that will make rapids big and rowdy.
It'll be busy in Chaffee County, with guides showing families to famed corridors along the Arkansas River. Same goes for outfitters around the Royal Gorge, another iconic whitewater getaway.
But with conditions not always this ideal, maybe it's the season to take advantage of more far-flung waters. Look to the Western Slope for breathtaking trips on the Colorado and Yampa rivers.
FISHING SOUTH PLATTE RIVER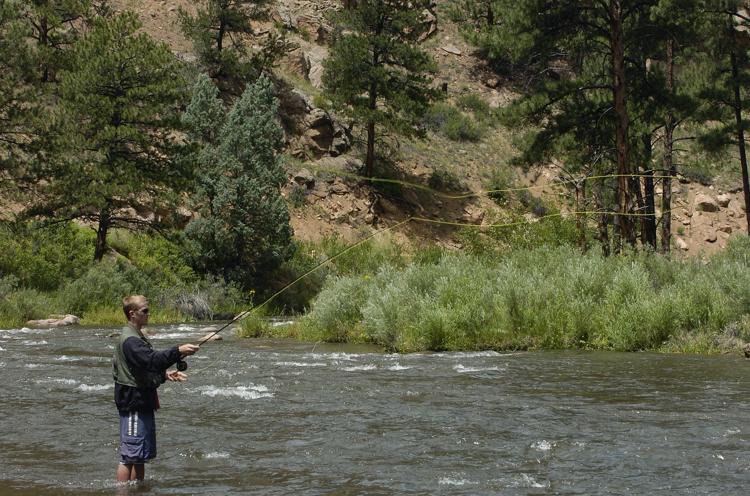 The South Platte River has a fabled place in the imaginations of anglers everywhere. Unfortunately, they see crowds building, blemishing that glorious picture of them alone in their waders, surrounded by coniferous hillsides stocked with granite.
From Colorado Springs and Denver, drivers go up and down Colorado 67 competing for a spot on the paralleling river. Yes, many will sacrifice solitude if it means a trophy catch. And this is a good bet. Thousands of rainbow, brown and brook trout are known to lurk in every mile of the South Platte, the ones 20 inches or longer in clear sight.
Fear of heights? Then this is no bucket list item for you. Otherwise, Telluride mountain guides say their town's via ferrata, Italian for "way of irons," is appropriate for many skill levels.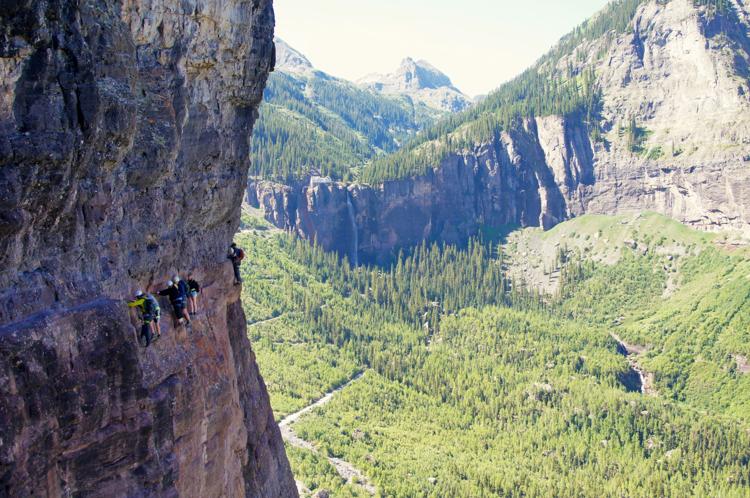 Let them equip you and take you to the sheer rock face hundreds of feet above the valley floor. Hand- and footholds have been placed there for an exhilarating traverse surrounded by stunning scenery. Around one corner awaits Bridal Veil Falls, Colorado's highest cascade.
Via ferratas date to World War I, used by Italian troops navigating the Dolomites. Chuck Kroger, a local legend in alpinist circles, is credited for Telluride's route. What started as a local secret is a secret no more. From near and far, people come for the adrenaline rush.